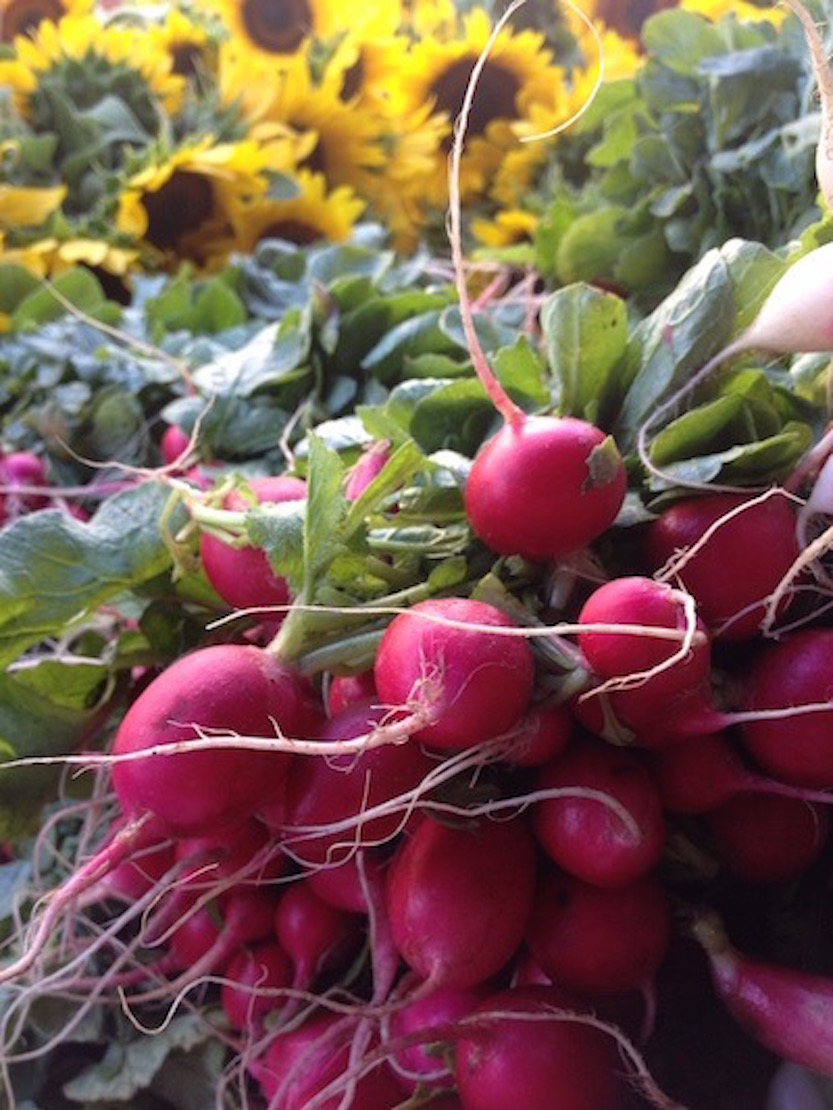 On a recent visit to the farmer's market we spotted a guy sitting on a chair in front of a tiny table with a manual typewriter. Taped to the table was a sign that read "Free Poetry." I've heard this is called "poetry busking" — folks who write poems on the spot — so I was excited. The cute, smiling guy told us he would write a custom poem in only a few minutes, using a topic we provided. We asked him to do something food-related, of course! As we chatted with friends, we watched him type away on his classic typewriter and he soon produced a little purple sheet on which was a perfectly typed (i.e., no errors) poem, all in lower case. He said it was a bit challenging, since he had never written about cooking, so it took him a few extra minutes (gosh, that's still not much time!).
To be honest, I didn't have high expectations, considering the amount of time he took to write it. But I was so surprised when I realized this young stranger had captured everything I love about cooking.  It actually made me teary-eyed.
It's such a sweet poem that I decided to share it. It's written by Daniel Boone Lee, a musician (and poet) in Sarasota, Florida. You can find him on FB and YouTube under "Daniel Lee". For those who love to cook, I'm sure you'll find something that speaks to you.
P.S. the cute little bouquet garni was painted by my very own artist, Brendan Coudal 🙂