Mini Pear & Fig Galettes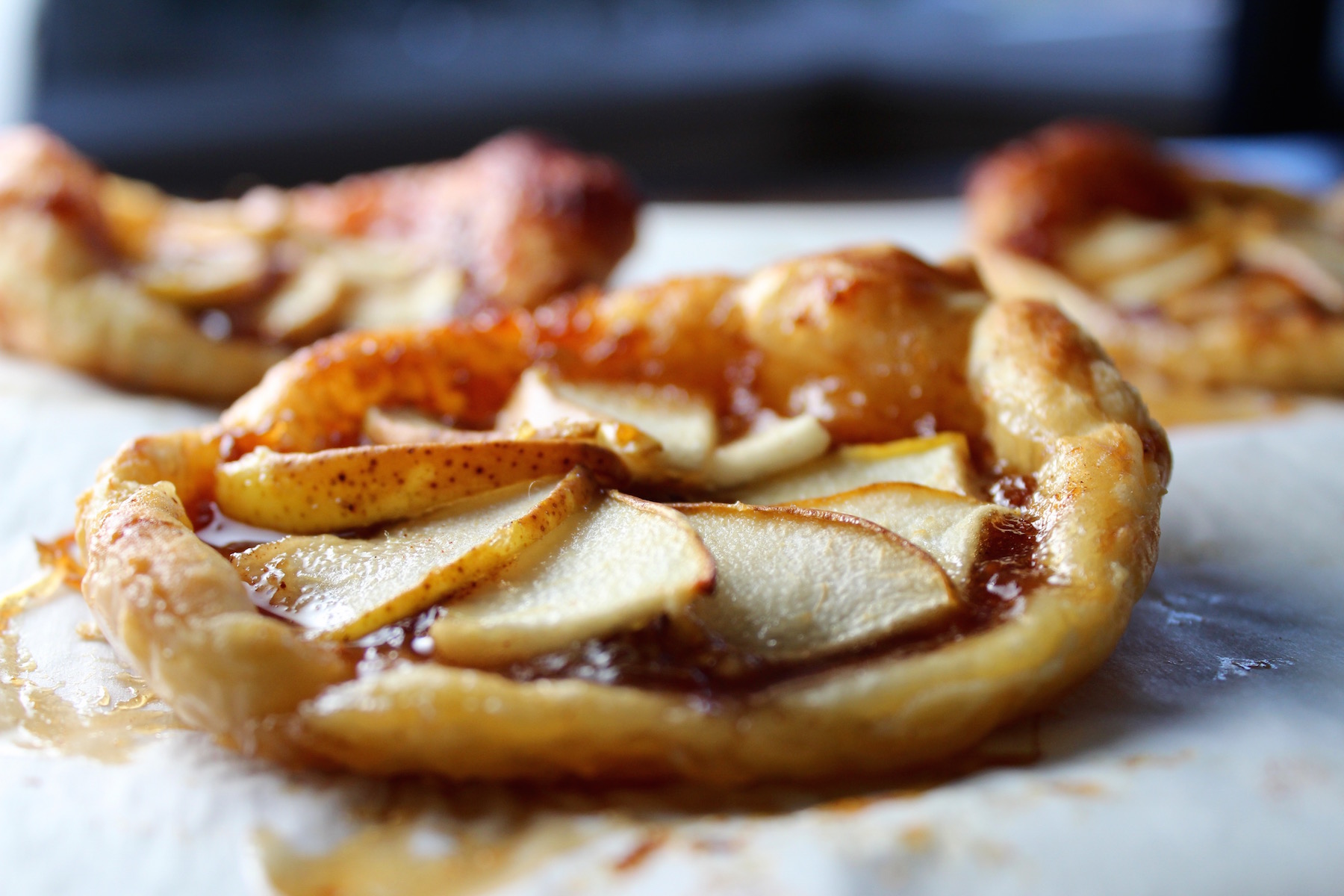 Author:
My Delicious Blog
¼ c. fig jam
1 tsp. lemon juice
¼ tsp. ground cinnamon
Dash pure vanilla extract
Pinch salt
1 sheet puff pastry, thawed
1-2 ripe pears, sliced thinly (use the short cut, so they fit into the small pastry rounds)
1 egg (for egg wash)
Heat oven to 375 degrees.
Line a baking sheet with parchment paper.
In a small bowl, combine jam, lemon juice, cinnamon, vanilla and salt. Mix well and set aside.
On a lightly floured surface, roll out thawed pastry to make it about 1-2" bigger than original size.
Using a bowl or a large round cookie cutter, cut out 4 rounds (about 6") in the puff pastry.
Place the pastry rounds on the parchment paper.
Place a spoonful of fig mixture in the middle of each pastry round; spread within the middle, but leave about 1" uncovered all around the edges.
Place a circle of pear slices on top of the fig mixture in each pastry round.
Fold about 1" of the pastry edge toward the pears.
Brush pastry edges with egg wash (egg beaten with 1 tsp. of water).
Lightly sprinkle pears and pastry with a bit of sugar (optional).
Bake for approximately 25 minutes, until the pastry is nicely browned.
Remove from oven and allow to cool at least 30 minutes before serving (Note: they taste best at room temperature).