Seared Salmon with Dill & Dijon Sauce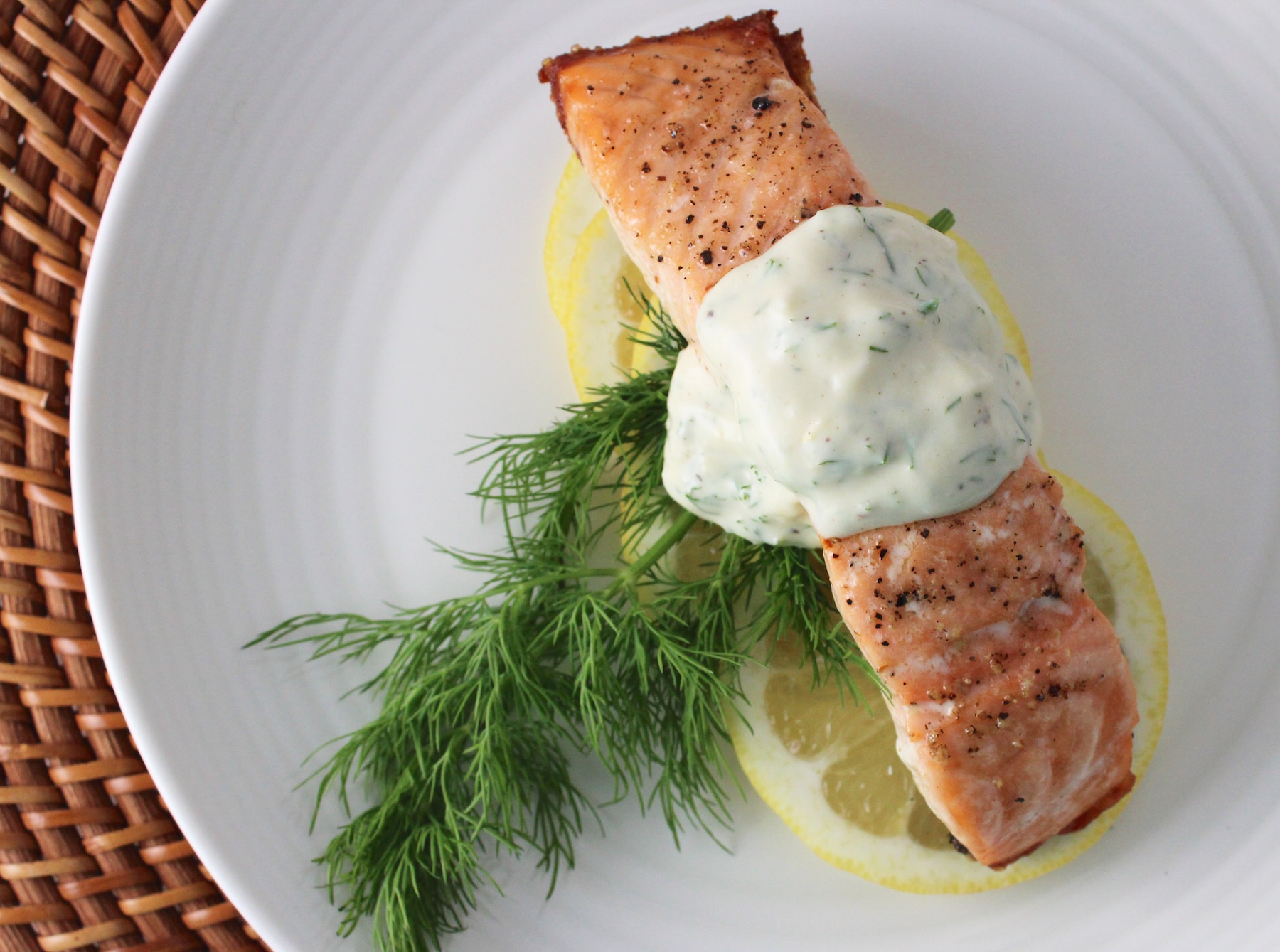 Author:
My Delicious Blog
¼ c. sour cream
¼ c. plain yogurt (or Greek yogurt)
½ c. fresh dill, chopped
1 Tb. yellow onion, grated (or finely chopped)
1 tsp. Dijon mustard (or more, to taste)
1 tsp. lemon zest
dash kosher salt
dash freshly ground black pepper
1 lb. Salmon fillets (skin on), cut into 4 portions (about 4 oz. each)
kosher salt
freshly ground black pepper
1 Tb. olive oil
Fresh lemons
Whisk all ingredients together for the sauce. Refrigerate at least 30 minutes before serving.
Thoroughly pat dry the fillets, then sprinkle with salt and pepper. Set aside.
Place oil in a non-stick skillet and heat to high.
Place fillets, skin side down, in hot pan. After 30 seconds, reduce heat to medium.
Cook on stovetop until the fillet is pink and relatively firm to the touch (about 5 minutes). OR, once the fillet starts showing light pink creeping from the bottom crust, pop the pan into a preheated 325 degree oven and finish in oven for about 2 minutes.
Remove from pan (see Note), sprinkle with lemon juice and top with Sauce.
You can remove the skin layer before serving, but I like to keep it on, so I can pull out more of those tasty, crispy bites.
Recipe by
My Delicious Blog
at https://www.mydeliciousblog.com/salmon-with-dill-dijon-sauce/