Zingy Fruit Salad with Whipped Coconut Cream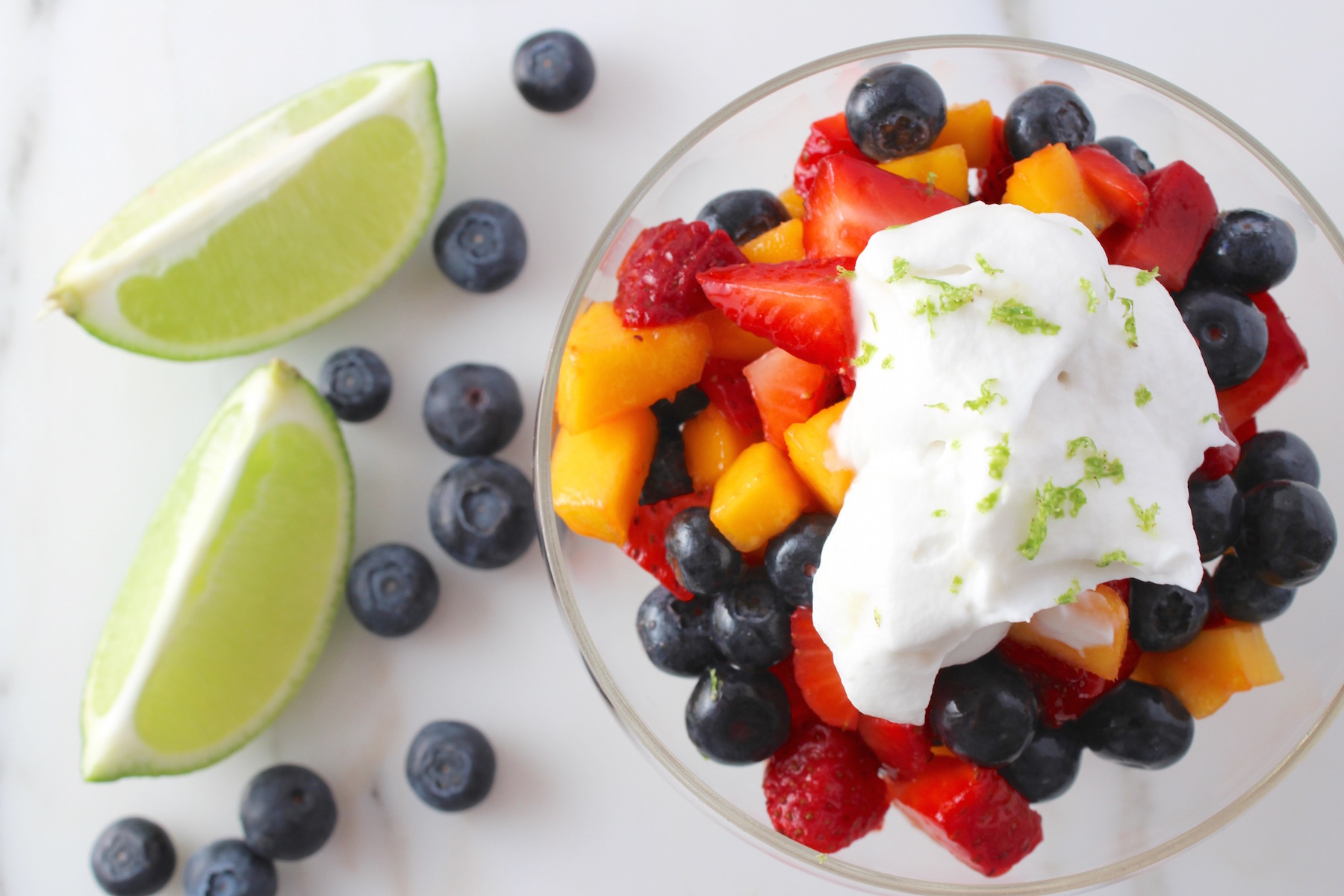 Author:
My Delicious Blog
Recipe type:
Fruit Dessert
1 c. blueberries
1 c. small-dice strawberries
1 c. small-dice mango
2 Tb. fresh lime juice (1 lime)
1 Tb. powdered sugar
Coconut cream from a 13.5-14 oz. can full-fat coconut milk
1 Tb. honey, maple syrup or powdered sugar
Combine fruit in a bowl and stir to combine.
Stir together lime juice and powdered sugar. Pour over fruit and mix well. Set aside.
Remove the coconut cream from the refrigerated can (you should have about 1 cup) and place in the bowl of a stand mixer. Add honey, maple syrup or powdered sugar. Whip on very high until the cream is fluffy. Spoon over fruit when ready to serve. Top the cream with lime zest or fresh mint (optional).
1) I used Badia brand coconut milk, but have also had luck with Trader Joe's and Thai brand.
2) Be sure to whip the cream just before you plan to serve it so it doesn't separate.
3) I suggest not refrigerating the fruit before you serve it so it doesn't get mushy and lose some of its fresh color.
Recipe by
My Delicious Blog
at https://www.mydeliciousblog.com/zingy-fruit-salad-with-whipped-coconut-cream/