Tomato & Sweet Red Pepper Relish w/Salmon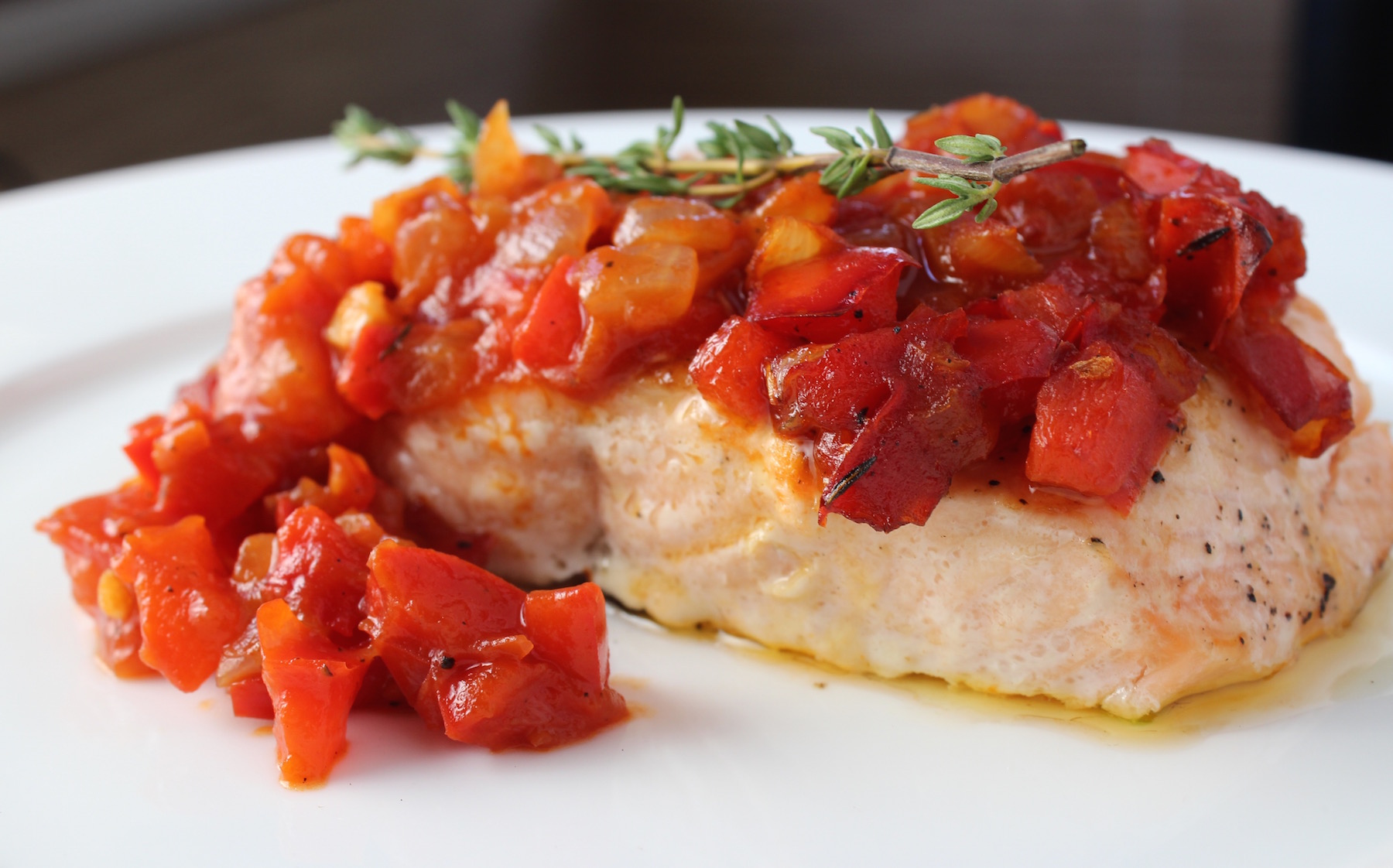 Author:
My Delicious Blog
1 Tb. olive oil
1 clove garlic, minced
1 medium sweet onion, chopped (I used Vidalia)
1 bay leaf
2 sprigs fresh thyme
1 red bell pepper, small dice
2 medium tomatoes, seeds partially removed, small dice
2 Tb. tomato paste
1 tsp. honey
3 Tb. red wine vinegar
Splash of Worcestershire sauce
½ tsp. kosher salt
¼ tsp. freshly ground black pepper
In a sauce pan over medium heat, warm up olive oil, then add garlic, onion, bay leaf and thyme. Cook for a minute or two, until the onions start to sweat.
Add bell peppers and tomatoes and cook for about 2 minutes, until everything combines and starts to break down.
Add tomato paste, honey, red wine vinegar, S&P, Worcestershire sauce; mix well.
Simmer for about 5-6 minutes. Taste for seasoning and remove thyme sprig. Set aside until fish is cooked.
Grill or roast fish (I used 2 servings of salmon) and spread the relish over the cooked fish.
Top with a little olive oil and fresh lemon juice just before serving.
This relish can be made ahead and heated just before serving.
Recipe by
My Delicious Blog
at https://www.mydeliciousblog.com/tomato-sweet-red-pepper-relish-wsalmon/