Fish with Agrodolce Blueberry Sauce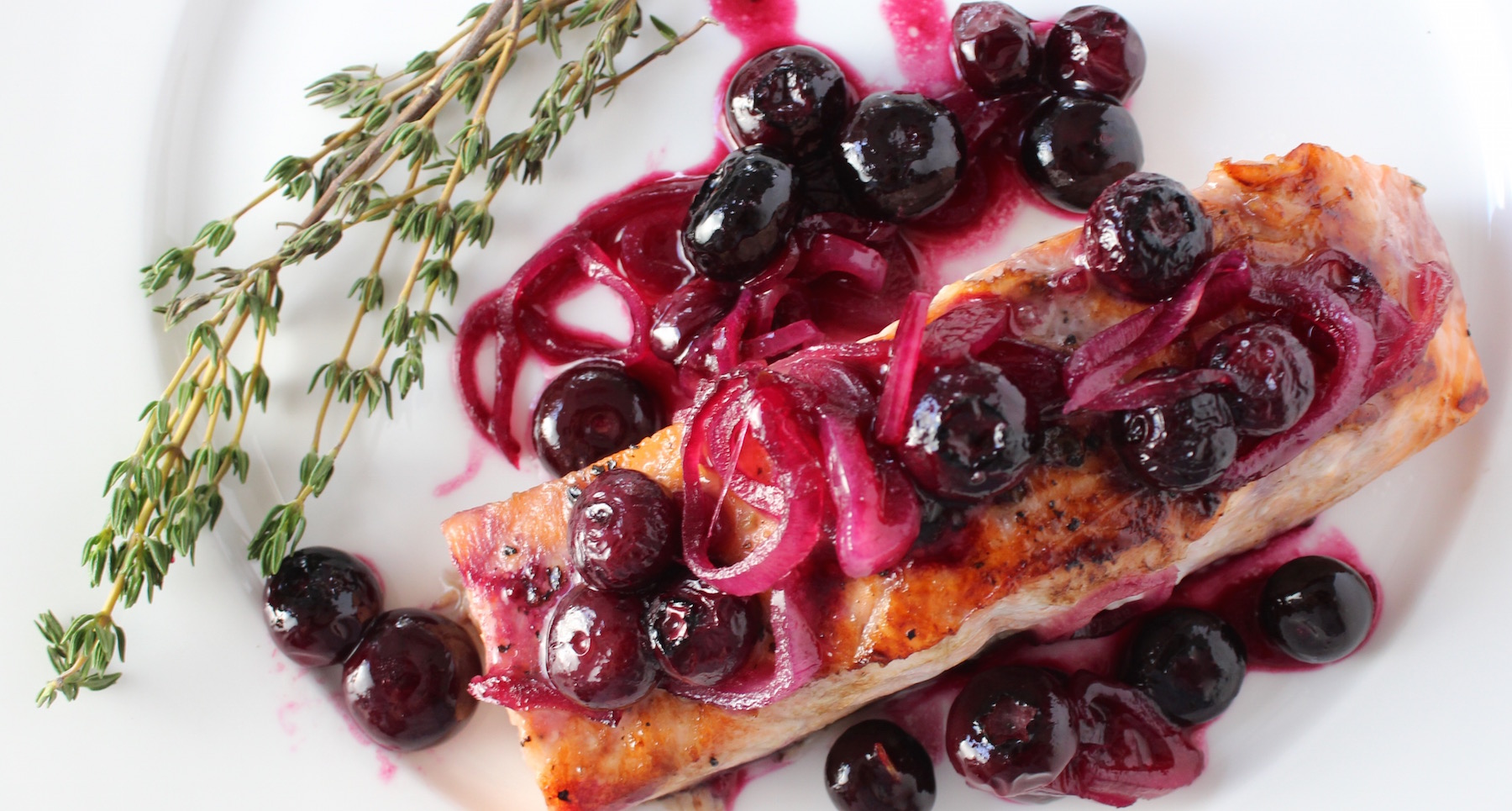 Author:
Adapted from Melissa Clark's "Salmon with Agrodolce Blueberries"
1 lb. Salmon fillet, cut into 2 portions*
¼ tsp. kosher salt
1 Tb. olive oil
1 shallot, peeled & thinly sliced
1 c. dry white wine
2 Tb. white wine vinegar
Few sprigs fresh thyme
1 cinnamon stick
1 c. fresh blueberries
2 Tb. unsalted butter
1 Tb. honey
Freshly ground black pepper
Generously sprinkle the salmon fillets with salt; allow to sit at room temperature until ready to use.
Heat the oven to 400 degrees then spread olive oil on a baking sheet; set aside.
In a saucepan over medium heat, simmer shallot, wine, vinegar, thyme, cinnamon and a pinch of kosher salt until most of the liquid has reduced (about 15 mins).
Add in blueberries, butter and honey.
Cook another minute or so, until the sauce starts to turn pink from the berries, then remove from heat.
Place salmon on baking sheet.
Spoon berry mixture over the fillets and sprinkle with black pepper.
Bake until the salmon is cooked through - about 10-15 minutes.
* You can use skin-on fillets or skinless. If using skin-on fillets, be sure to remove it before final serving.
Recipe by
My Delicious Blog
at https://www.mydeliciousblog.com/fish-with-agrodolce-blueberry-sauce/