Stone Crabs are Here!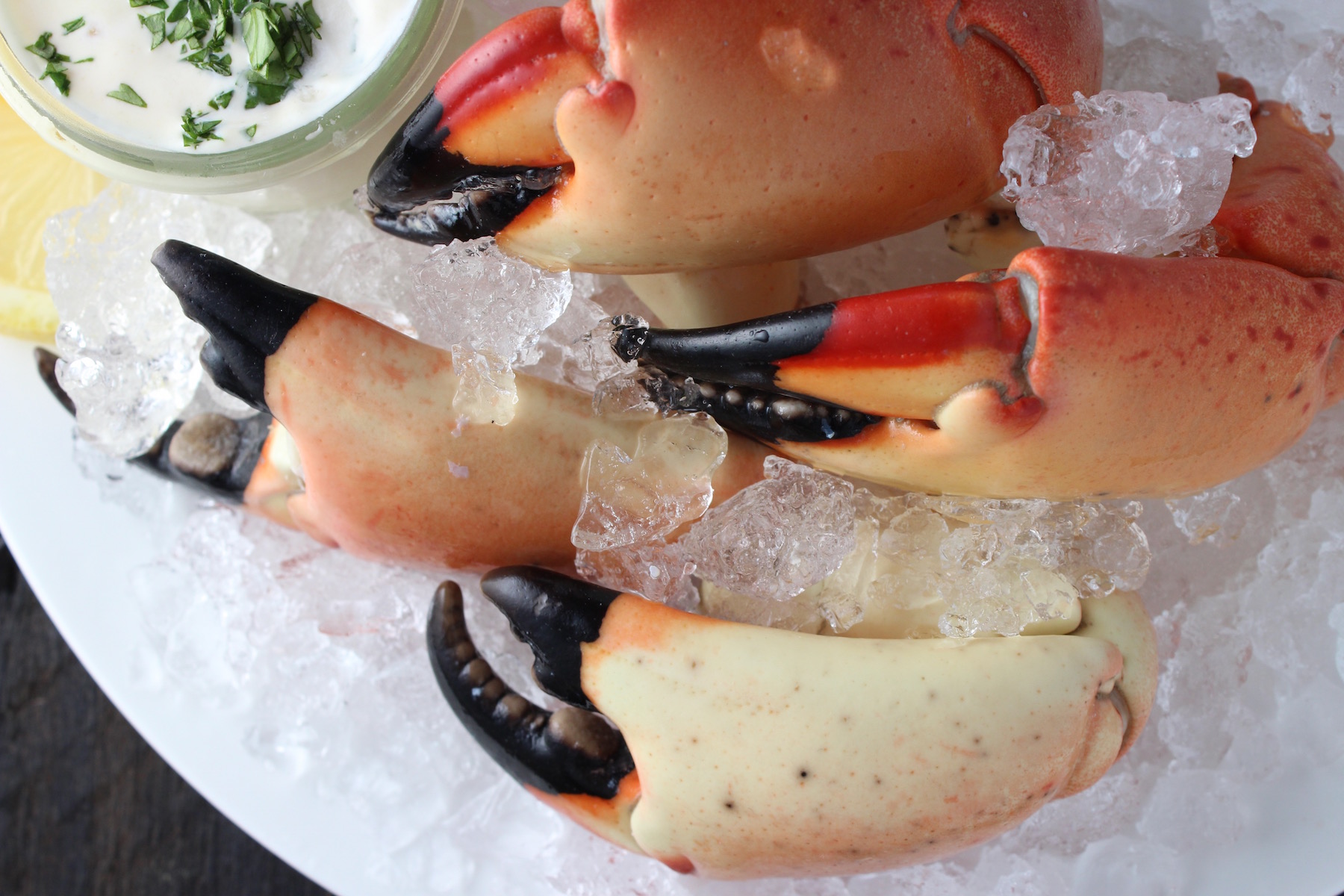 Author:
My Delicious Blog
1 c. mayonnaise
1 Tb. Dijon mustard
1 Tb. dry mustard (Coleman's if you have it)
½ tsp. granulated sugar
1 tsp. lemon juice
2 Tb. cream (light or heavy)
Dash kosher salt
25-30 stone crab claws (keep refrigerated until ready to serve)
Whisk all ingredients in a bowl until smooth. Refrigerate at least one hour before serving.
To open claws: lay each claw loosely in the palm of your hand, with the claw facing downward. Using a large spoon (tablespoon size), rap the shell firmly with the back of the spoon - one, two or three times should do it. This fractures the shell into a couple of large pieces (as opposed to smashing it to smithereens) then you should be able to pull out the claw meat in one piece. Use the spoon to also crack the knuckle, which should release its meat as well.
When ready to serve, keep the claws in clean ice to ensure freshness. Serve with lemon wedges.