Spicy Roasted Acorn Squash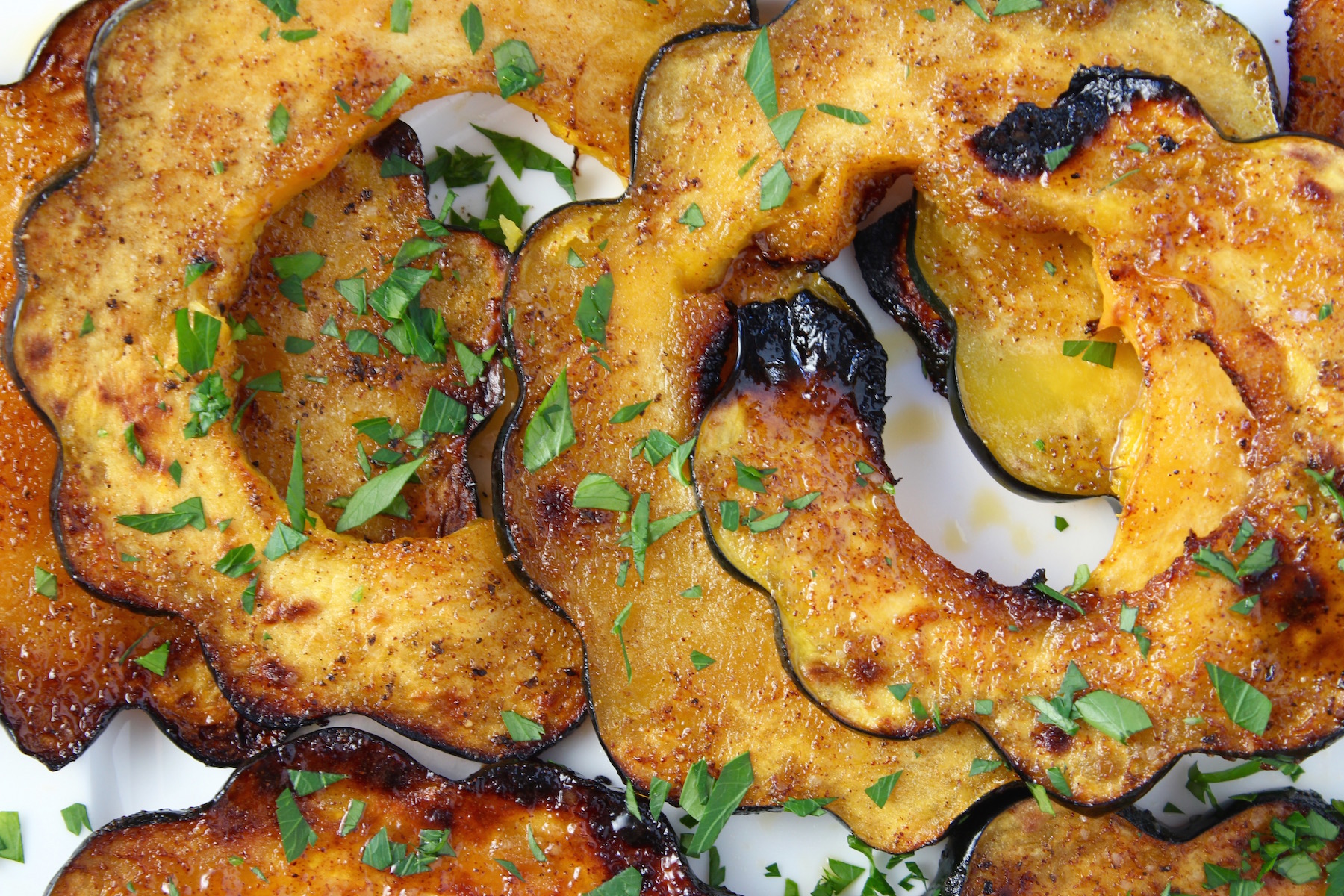 Author:
My Delicious Blog
1 Acorn squash
3 Tb. honey
½ - 1 Tb. Sriracha (depending on how spicy you like it)
¼ tsp. ground cinnamon
Pinch salt
¼ c. olive oil
Fresh parsley (optional) for garnish
Set broiler to high.
Cover a baking sheet with parchment paper; set aside.
Slice off the stem end of the squash, then scoop out/discard the seeds.
Cut the squash in half, then place flat side down on the cutting board (I cut my squash in whole slices, but it's a little tricky, so the half method works best!). Slice squash into ½" slices and place onto baking sheet.
Mix honey, Sriracha, cinnamon and salt. Whisk in olive oil until it's emulsified.
Brush sauce onto the squash slices (don't be afraid to slather it on).
Place the sheet under the broiler for about 8-10 minutes until a knife inserted into the thickest one comes out clean. Keep an eye on them so they don't burn!
Cool slightly before serving. Garnish with minced parsley for color (optional).
Recipe by
My Delicious Blog
at https://www.mydeliciousblog.com/spicy-roasted-acorn-squash/