Butternut Squash Soup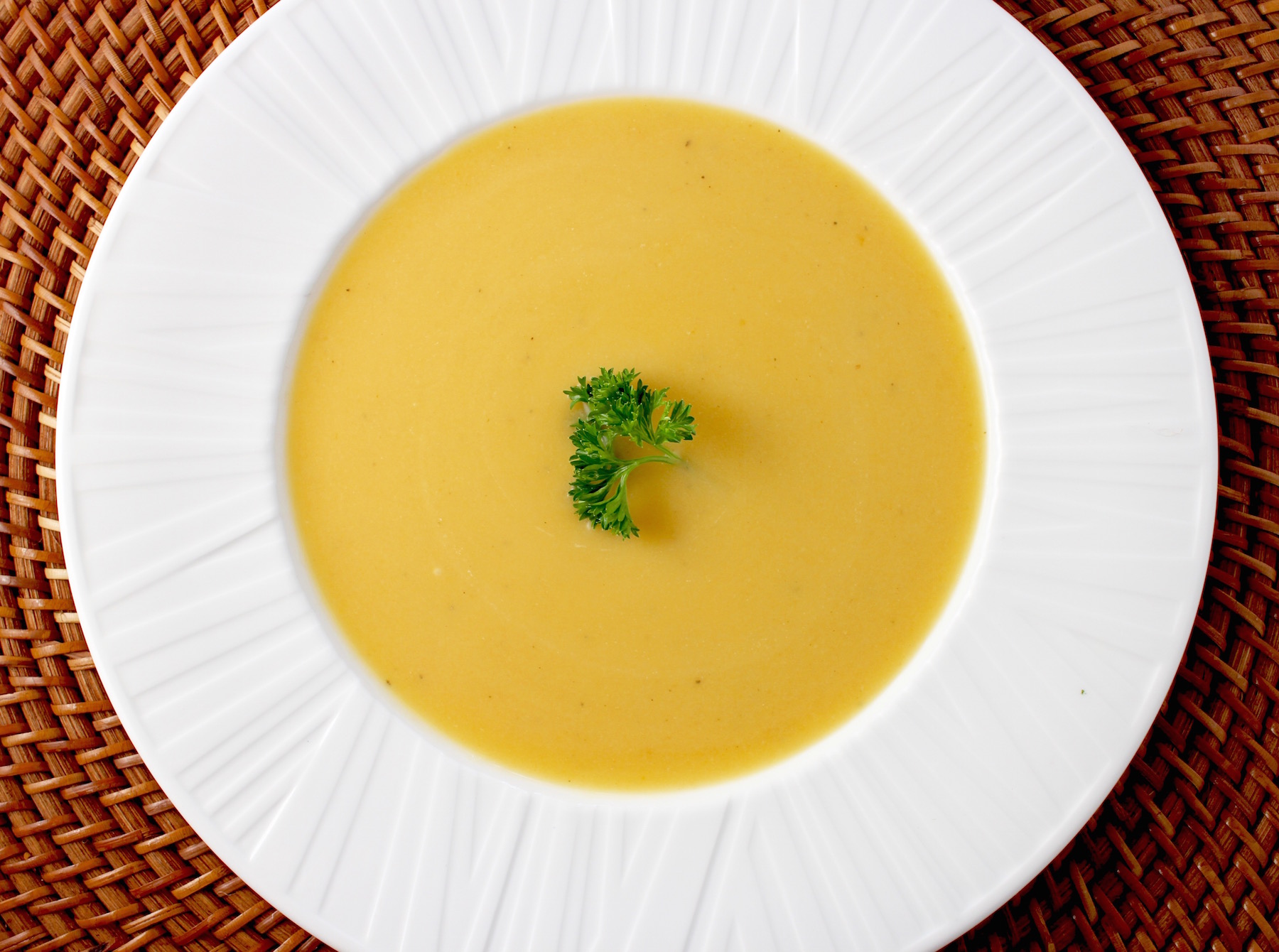 Author:
My Delicious Blog
6 Tb. unsalted butter
2 large cloves garlic, peeled & mashed
1 yellow onion, 2" pieces
1-2 leeks, 2" pieces
1 rib celery, 2" pieces
3-4 sprigs fresh thyme
1 large Butternut squash, peeled, chopped in uniform, 2" pieces
1 medium apple, peeled, 2" pieces
1 tsp. kosher salt
¼ tsp. freshly ground black pepper
2-3 grates of fresh nutmeg
6 c. chicken (or vegetable) stock
½ c. heavy cream (optional)
Fresh parsley, toasted pepitas, diced red bell pepper or homemade croutons to garnish
In a large stock pot over medium heat, melt butter. Add garlic, onions, leeks, celery, thyme. Saute a few minutes, until everything starts to soften.
Add Butternut and apple pieces, along with salt, pepper and nutmeg. Mix and saute 6-8 minutes, until squash starts to soften (reduce heat if edges start to brown too much).
Add stock and simmer on low until the squash is fully cooked (test a piece to be sure it's very soft, but not disintegrating). This usually takes about 30-40 minutes.
When fully cooked, turn off heat. Use an immersion blender to carefully blend the mixture while in the pot. OR, transfer small batches to a stand-up blender (be careful to only work in small batches since the soup is very hot), then transfer back to the original pot.
Taste for seasoning.
If using, stir in heavy cream just before serving.
Top with parsley, toasted pepitas, red pepper or croutons, then serve.