Summer Squash Gratin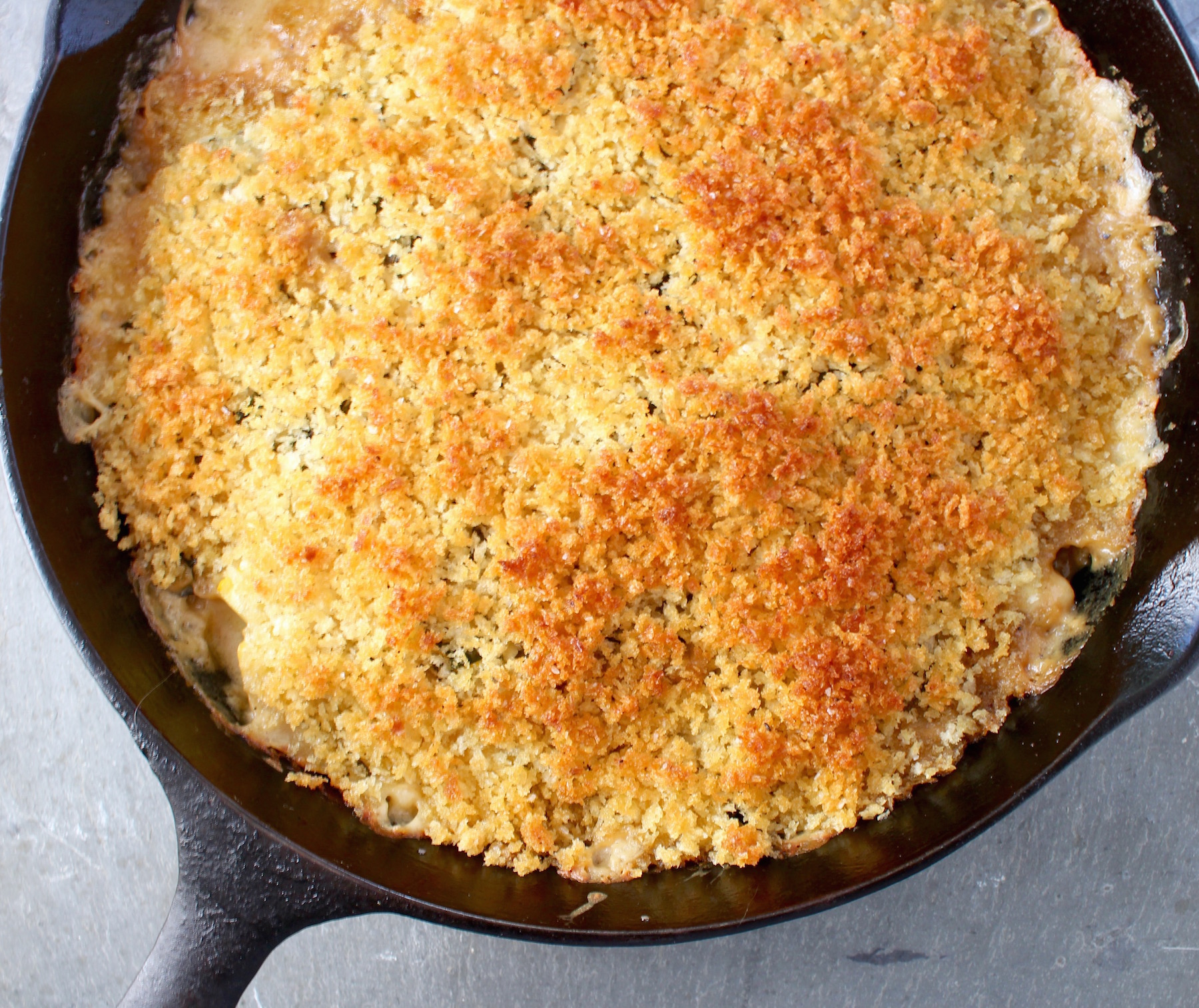 Author:
My Delicious Blog
⅔ c. Panko bread flakes
1-2 Tb. olive oil (just be sure the flakes are coated well to ensure good browning)
Pinch kosher salt
Pinch freshly ground black pepper
2 medium yellow onions, sliced thinly
1 Tb. unsalted butter
1 Tb. olive oil
2 cloves garlic, smashed and chopped
Pinch red pepper flakes
2 medium summer squash (yellow, zucchini, Zephyr), sliced thinly (halved, if they're large)
½ tsp. kosher salt
¼ tsp. freshly ground black pepper
Large handful fresh basil, chiffonade
2 Tb. unsalted butter
2 Tb. all-purpose flour
1 c. warm milk
¼ tsp. kosher salt
Pinch black pepper
1-2 pinches nutmeg
½ c. Gruyere, grated
Heat oven to 375 degrees.
In a small bowl, mix ingredients for Crunchy Bread Topping; set aside.
In a non-stick or iron skillet, heat butter and olive oil over medium heat. Add onions and saute until they start to soften. Add garlic, red pepper flakes, sliced squash, salt and pepper. Saute until squash softens and browns slightly and the liquid evaporates from pan. Toss in fresh basil; turn off heat.
For Cream Sauce, melt butter in small saucepan. Add flour and whisk until fully combined with butter. Cook for about 2 minutes (to eliminate raw flour flavor) then pour in warm milk, while whisking. Keep whisking until lumps are removed and mixture starts to thicken then remove from heat and add salt, pepper, nutmeg. Stir in cheese.
Pour cream sauce over squash and cover the whole top with Crunchy Bread Topping.
Place pan in oven for about 30 minutes.
Remove when the top is bubbly and the Bread Topping is nicely browned. Allow to sit for a few minutes before serving.