Radish Crostini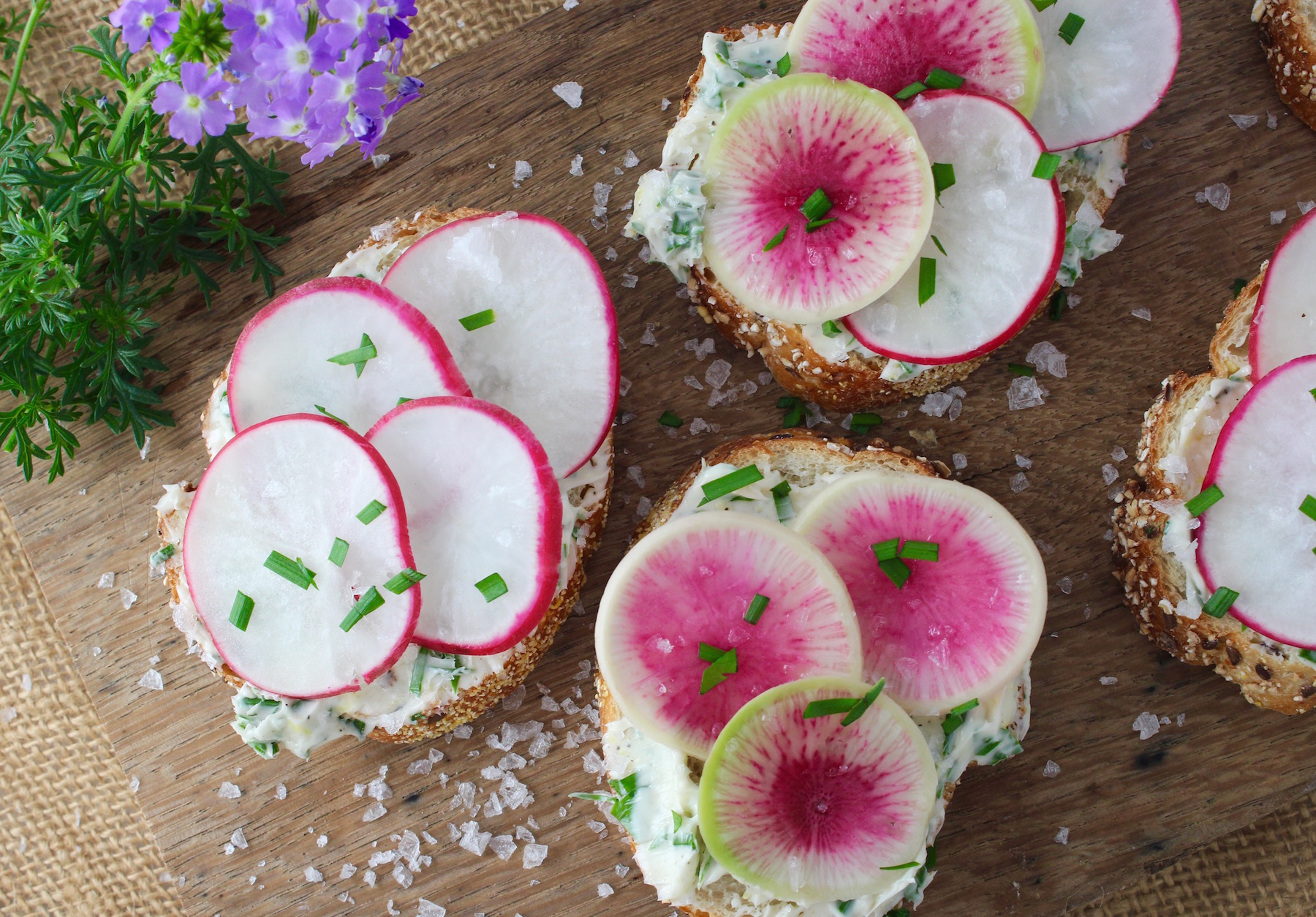 Author:
My Delicious Blog
½ stick unsalted butter, room temperature
1 tsp. minced fresh parsley
1 tsp. minced fresh chives
Zest of ½ lemon
Pinch kosher salt
Few grinds fresh black pepper
1 small/medium baguette (enough for 6-8 slices)
5 or 6 radishes
Flaky salt (Sea Salt, Maldon, Fleur de Sel)
Minced chives or parsley for garnish (optional)
Heat oven to 350 degrees.
Combine all ingredients for Herb Butter in a small bowl; mix with a rubber spatula then set aside.
Wash and dry radishes then remove stem ends. Finely slice each, using a mandoline OR a sharp chef's knife that allows you to create very thin, uniform slices. Place the slices in a bowl of water with ice cubes to keep them crispy.
Slice the baguette (about 1") and place each piece on a baking sheet. Place in oven for about 5-8 minutes, just until toasty/a little firm but not too brown. Remove from oven and allow to cool.
Spread a little Herb Butter over each crostini, then a few radish slices, and a sprinkling of salt.