Poached Strawberries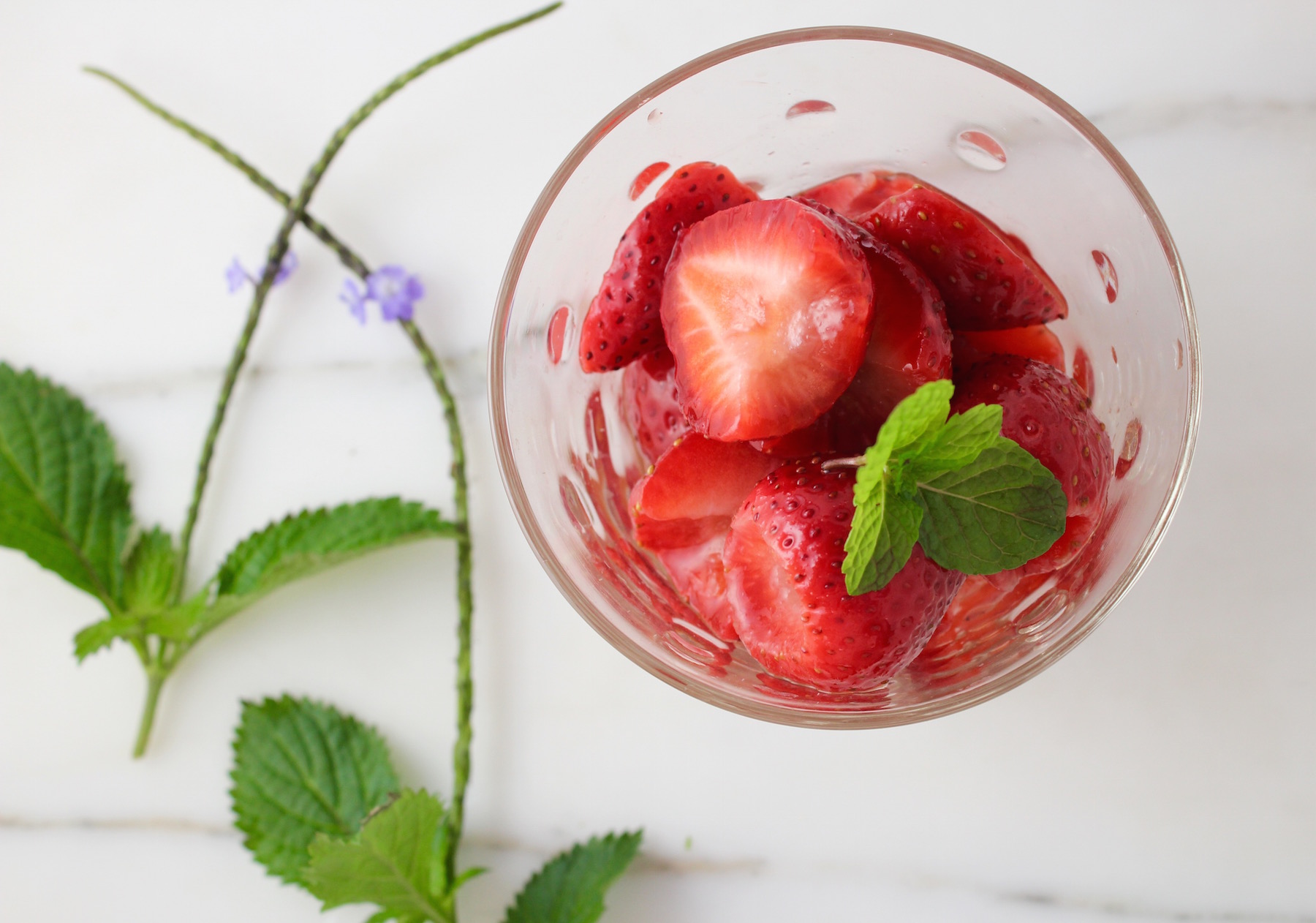 Author:
My Delicious Blog
1 c. fresh squeezed orange juice
1 c. white wine (Sauvignon Blanc is great)
½ c. granulated sugar
Few fresh mint sprigs
3 c. strawberries, hulled (if they're very large, cut them in half)
Combine orange juice, wine and sugar in a small saucepan. Bring to a gentle simmer, then add mint and strawberries and reduce heat.
Allow berries to sit in the liquid for about 2 minutes, then turn off the heat and transfer the berries to a bowl.
Remove the mint sprigs and over low heat, simmer the liquid a few more minutes to reduce to a syrup consistency.
Serve warm or cool with cake, ice cream, whipped cream, etc. Or refrigerate up to a few days and enjoy as a tasty snack with a spoon!