Braised Turnips with Fresh Sage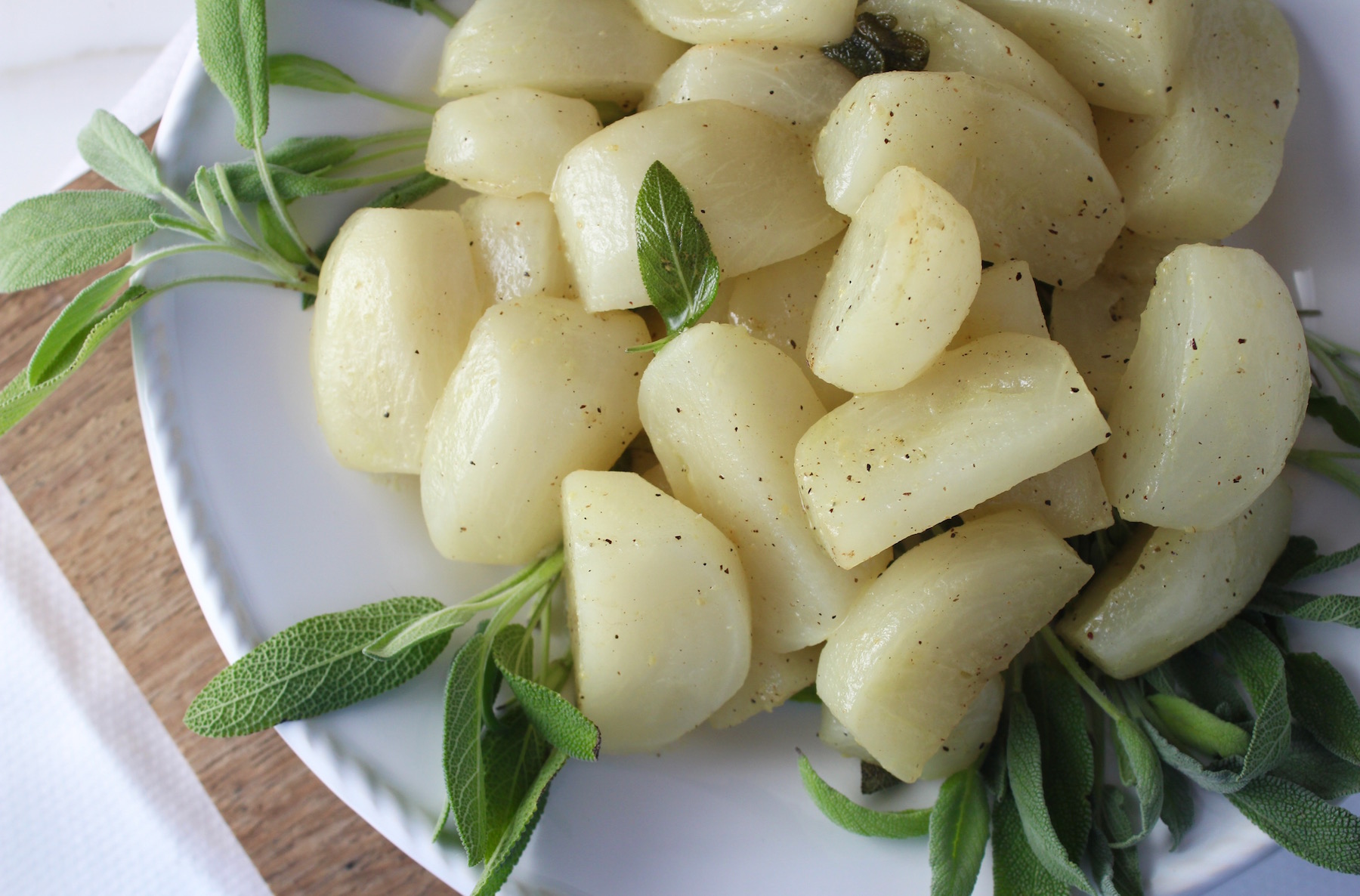 Author:
My Delicious Blog
1 lb. medium turnips (I used Hakurei, but any variety should work), peeled & quartered
2 Tb. unsalted butter
3-4 fresh sage leaves (more, if they're small)
Approx. 1 c. chicken or beef stock
Kosher salt, to taste
Freshly ground black pepper, to taste
Place turnips in a small, deep saucepan and cover with water by about 2 inches. Add a hefty pinch of salt to the water.
Bring to a boil and boil 3-5 minutes. Drain water from the pan but keep the turnips in the pan.
Add the butter and sage leaves. Stir to coat the turnip pieces.
Pour in stock, just enough to cover the turnips; season lightly with salt and pepper.
Cover and simmer on low for 20-30 minutes.
If the stock has not fully evaporated after that amount of time, uncover and bring to boil to remove excess liquid (you want to get just a little sauce so the turnips are not dry).
Add a bit more salt and pepper, to taste, then serve.
Recipe by
My Delicious Blog
at https://www.mydeliciousblog.com/braised-turnips-with-fresh-sage/