Roasted Shrimp with Lemongrass, Lime & Cilantro Sauce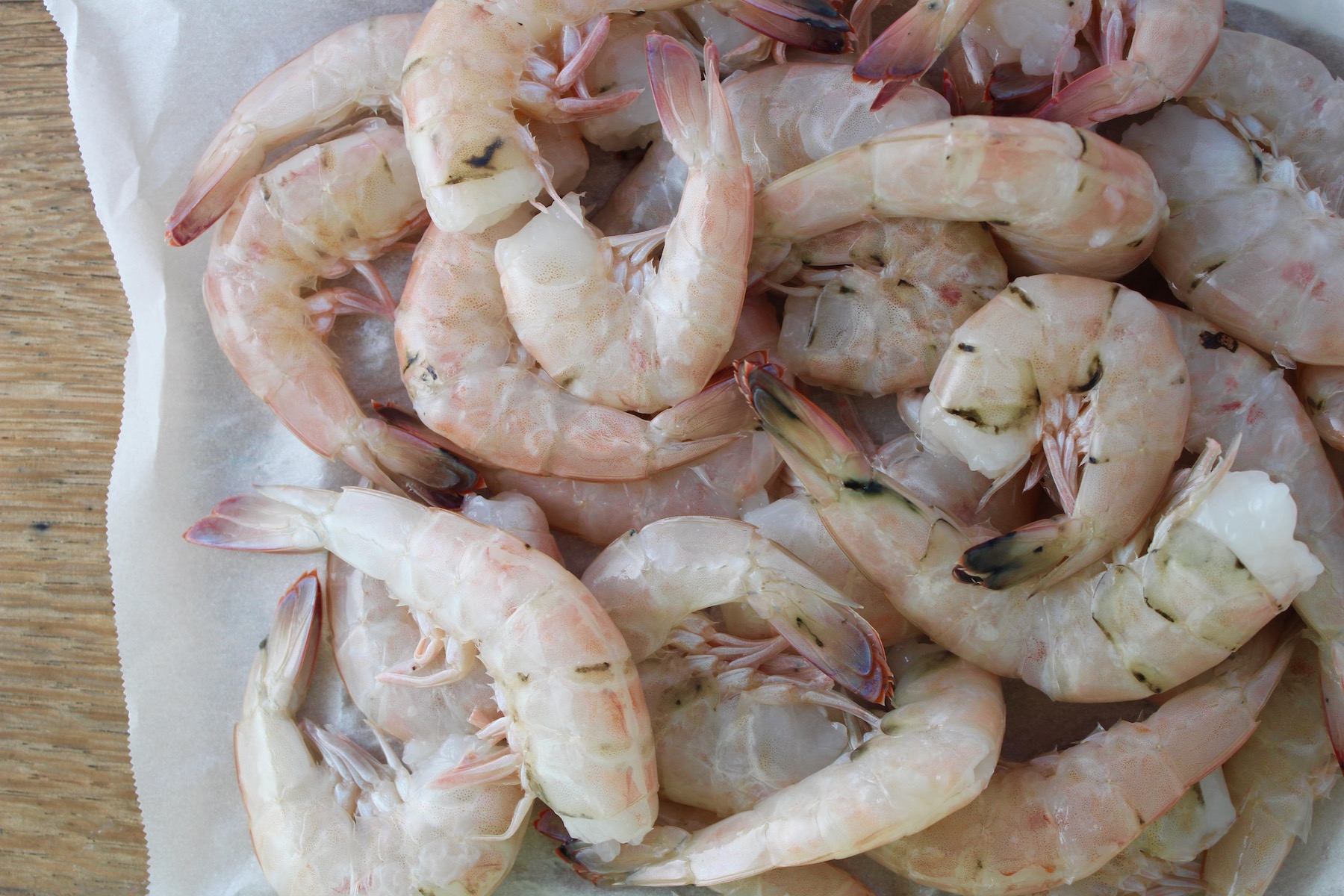 Author:
My Delicious Blog
¼ c. coconut milk
¾ c. sour cream
2-3 stalks fresh lemongrass (depending on size)
2 green onions, roughly chopped
¼ c. fresh cilantro leaves
2 Tb. jalapeno, chopped
1 clove garlic
1 slice ginger, peeled & grated (or finely minced & mashed)
¼-1/2 tsp. kosher salt (to taste)
1 lime, zested and juiced
1+ lbs. large shrimp (I used Florida Gulf Pink Shrimp)
Olive oil
Kosher salt
Freshly ground black pepper
Remove ends and tough outer stems from the lemongrass to reveal the tender, inner core. Smash lightly with the flat side of a chef's knife or a meat pounder to release the oil, then chop.
Add all Sauce ingredients to a small food processor and blend until smooth. Taste for seasoning, then transfer to a bowl and refrigerate at least 1 hour before serving (this sauce needs to 'marinate').
Just before serving, heat oven to 350 degrees.
Peel and devein shrimp, but keep the tail ends on. Rinse with water and pat dry with a paper towel.
Place shrimp on a rimmed baking sheet. Sprinkle with 2-3 Tb. olive oil then salt and pepper. Mix to combine the seasonings, but ensure the shrimp are in one layer.
Roast in oven for a few minutes - just until they turn pink (you don't want to overcook!).
Remove and serve at room temperature (or slightly chilled) alongside the Sauce. Garnish with fresh cilantro.
Recipe by
My Delicious Blog
at https://www.mydeliciousblog.com/roasted-shrimp-with-lemongrass-lime-cilantro-sauce/