New England Clam Fritters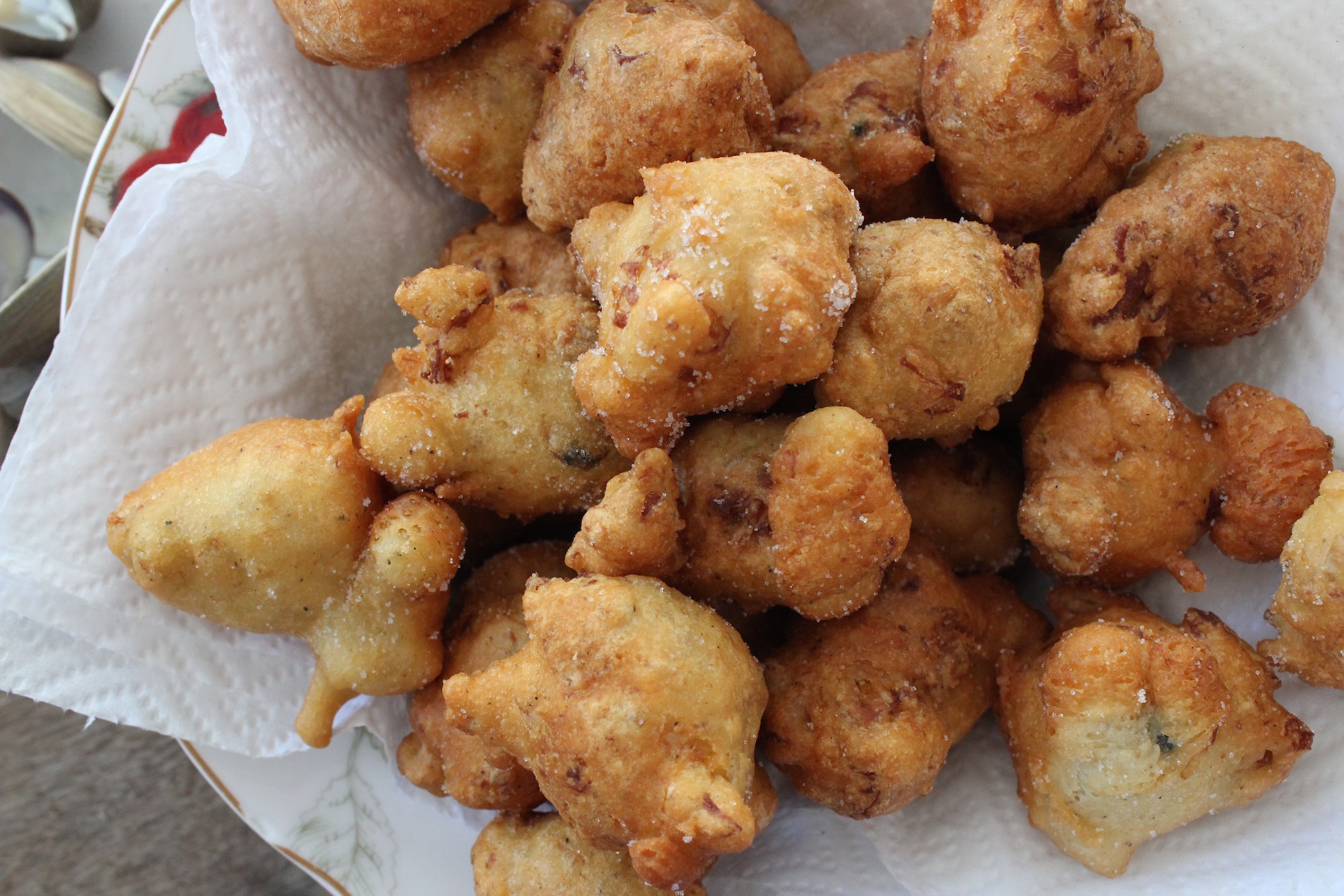 Author:
Fannie Merritt Farmer
Serves:
12 large or 30 cocktail size
1 c. drained, chopped clams (fresh or canned), juice reserved
Milk
Beer
1 egg, lightly beaten
⅔ c. all-purpose flour
1 tsp. baking powder
½ tsp. kosher salt
Several grinds fresh black pepper (I use many, 'cause I like the spice of the pepper)
Vegetable oil (enough to fill a deep fryer, or a deep, heavy bottomed pan with high sides)
Table salt for sprinkling on the cooked fritters
Drain and chop clams. Transfer juice to a ⅓ c. measuring cup.
To that ⅓ cup, add half milk and half beer to balance out the measurement to ⅓ cup. Transfer to a large mixing bowl and combine with the egg.
Start to heat oil in a fryer or pan (targeting 375-400 degrees).
In a separate bowl, sift dry ingredients. Add to the liquid bowl, along with the clams. Stir gently to combine ingredients (don't over beat); allow to sit for a couple of minutes before frying.
Once oil is hot, scoop batter using a small ice cream scoop or a small spoon. Carefully place into hot oil, then fry for 3-5 minutes. The fritters will start to float to the surface, and when they're nicely browned, use a slotted spoon to transfer them to paper towel/newspaper or the tried-and-true paper bag. Sprinkle with table salt to coat evenly; serve while hot.
Recipe by
My Delicious Blog
at https://www.mydeliciousblog.com/new-england-clam-fritters/