Maple-Cinnamon Roasted Sweet Potatoes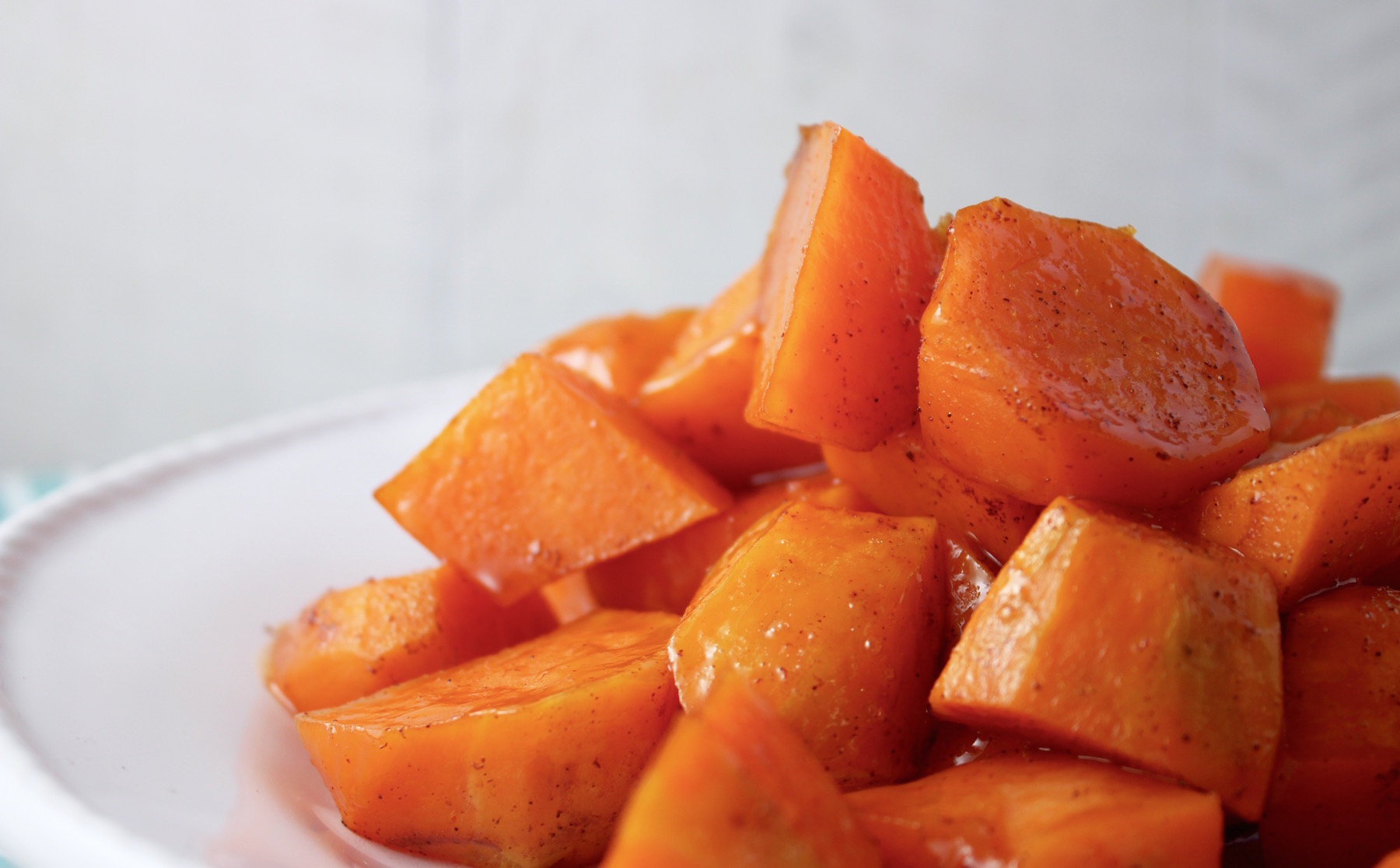 Author:
My Delicious Blog
4 medium sweet potatoes, peeled & cut into small chunks
1 c. apple cider
½ c. pure maple syrup (or honey)
3 Tb. unsalted butter
½ tsp. ground cinnamon
½ tsp. Dijon mustard
¼ tsp. kosher salt
Preheat oven to 350 degrees.
Toss sweet potato chunks into a rimmed baking dish, ensuring they fit in one layer.
In a small pan, add remaining ingredients; whisk to combine, then simmer until butter is just melted.
Pour mixture over potatoes and stir to combine.
Cover with foil and place in oven.
Bake 30-40 minutes (when you start to smell them, you know they're almost done). Check for doneness by inserting a sharp knife into one. If they still need to cook, remove foil and cook another few minutes. The liquid reduces significantly and becomes syrupy.
When tender, remove from oven, season to taste, and serve.
Recipe by
My Delicious Blog
at https://www.mydeliciousblog.com/maple-cinnamon-roasted-sweet-potatoes/