One Tasty Grouper Sandwich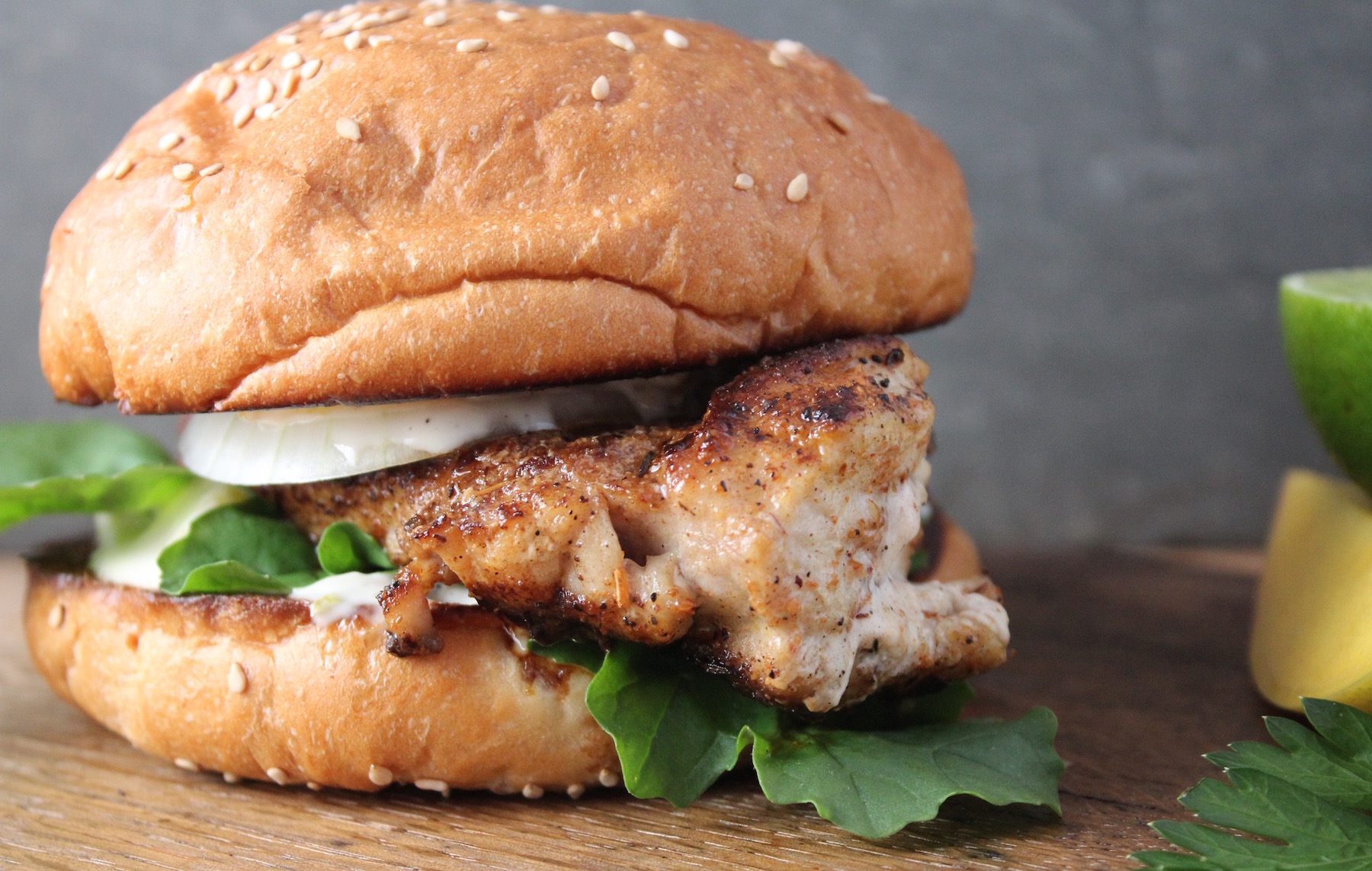 Author:
My Delicious Blog
~1 lb. Grouper, divided into 2 portions
~2 Tb. unsalted butter
Blackening seasoning (to taste)
2 bakery buns, sliced in half
Handful fresh arugula (or crunchy lettuce)
Vidalia onion slices (optional)
½ fresh mango, finely chopped
½ lime, zest & juice
Pinch kosher salt
Few grinds fresh black pepper
¼ c. mayonnaise (use more if your lime or mango is super-juicy)
In a small bowl combine mango, lime zest & juice, salt and pepper; set aside 10 minutes, then combine with mayonnaise and refrigerate until ready to assemble sandwiches.
In a non-stick skillet over medium heat, add a little butter and toast the buns; remove from pan.
Sprinkle fillets lightly with blackening seasoning.
Over medium heat, add a little more butter to the pan then add fillets. Cook about 3 minutes on first side, then flip. Cook about 1 minute, then reduce heat slightly and cook another 3-4 minutes, depending on thickness of your fillets. (I sometimes lightly cover the pan to allow the fish to steam a bit and retain its moisture). When done, turn off heat and allow the fish to sit in the pan for about a minute before serving.
On the bottom bun, layer some arugula, then the fish and onions. Spread Mango Mayo on the top bun layer, then put it all together and serve immediately,
If your Grouper fillet is very thick, I suggest butterflying it (simply make a diagonal cut lengthwise, but don't go all the way through, then flatten the fillet with your hand). It will cook more quickly and evenly.
Recipe by
My Delicious Blog
at https://www.mydeliciousblog.com/a-super-grouper-sandwich/