Strawberries, Pepper, Balsamic & Basil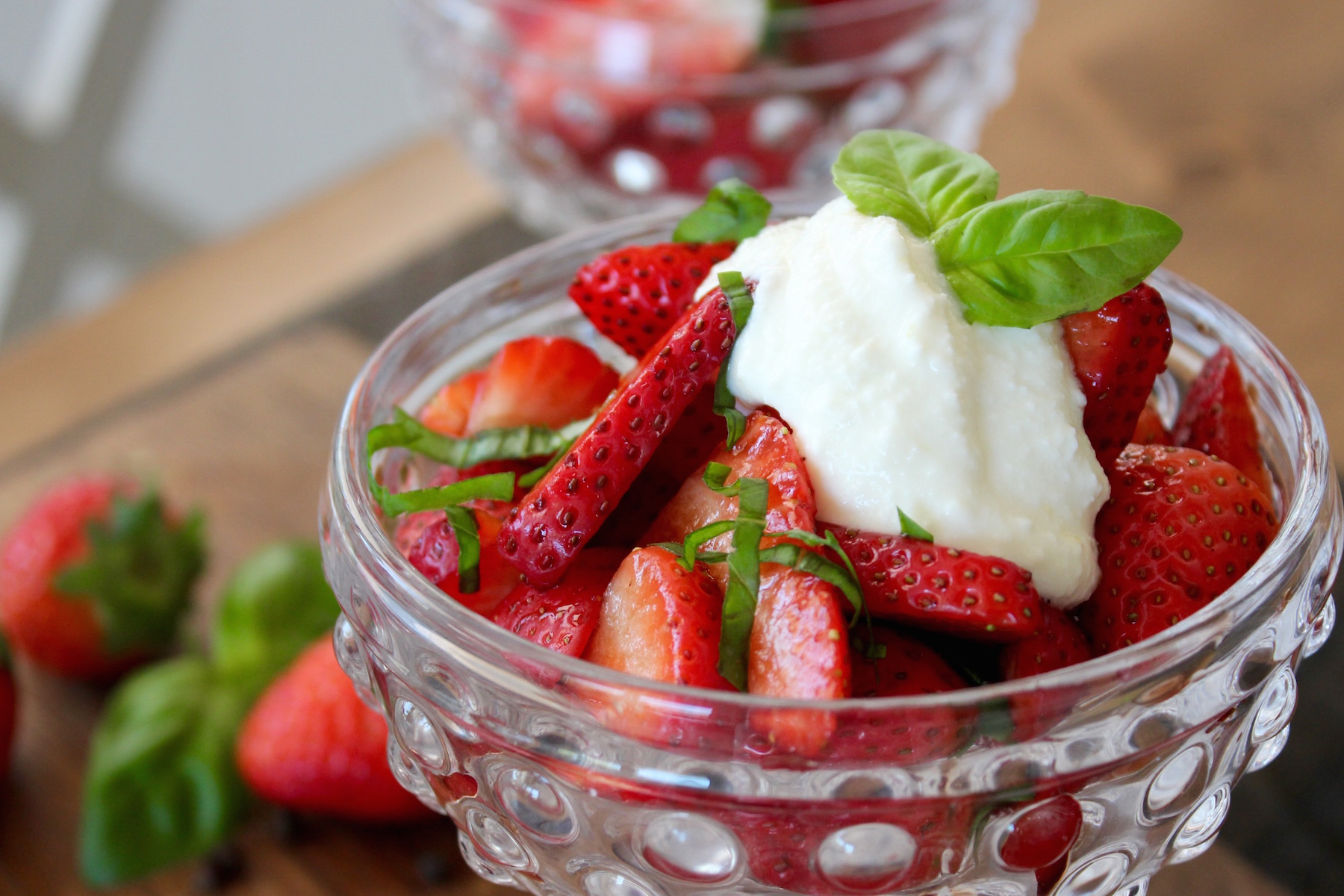 Author:
My Delicious Blog
1 quart fresh strawberries (about 2 cups sliced)
1 Tb. granulated sugar (you could also use brown sugar or honey)
1 Tb. balsamic vinegar
Several grinds fresh black pepper
4-6 basil leaves, thinly sliced (chiffonade)
1 c. whole milk ricotta
1 tsp. lemon zest
1 tsp. honey
1 Tb. heavy cream
Pinch kosher salt
About 30 minutes prior to serving, rinse, pat dry and hull the berries then slice or cut into bite-sized pieces and place in a medium mixing bowl; cover and set aside.
Prepare whipped ricotta by placing all ingredients into a mixer or blender and mixing on high until well combined and 'fluffy'. Refrigerate until ready to serve.
About 15 minutes before serving, add sugar to berries and stir. Allow to sit at room temperature about 10 minutes, then sprinkle with balsamic vinegar and mix to combine.
Just before serving, mix in black pepper and basil and top with Whipped Ricotta.
You can also use part-skim ricotta -- the taste will still be delicious, but the texture will be slightly grainy.
Recipe by
My Delicious Blog
at https://www.mydeliciousblog.com/strawberries-black-pepper-balsamic-basil/