Rosemary & Lemon Shortbread Cookies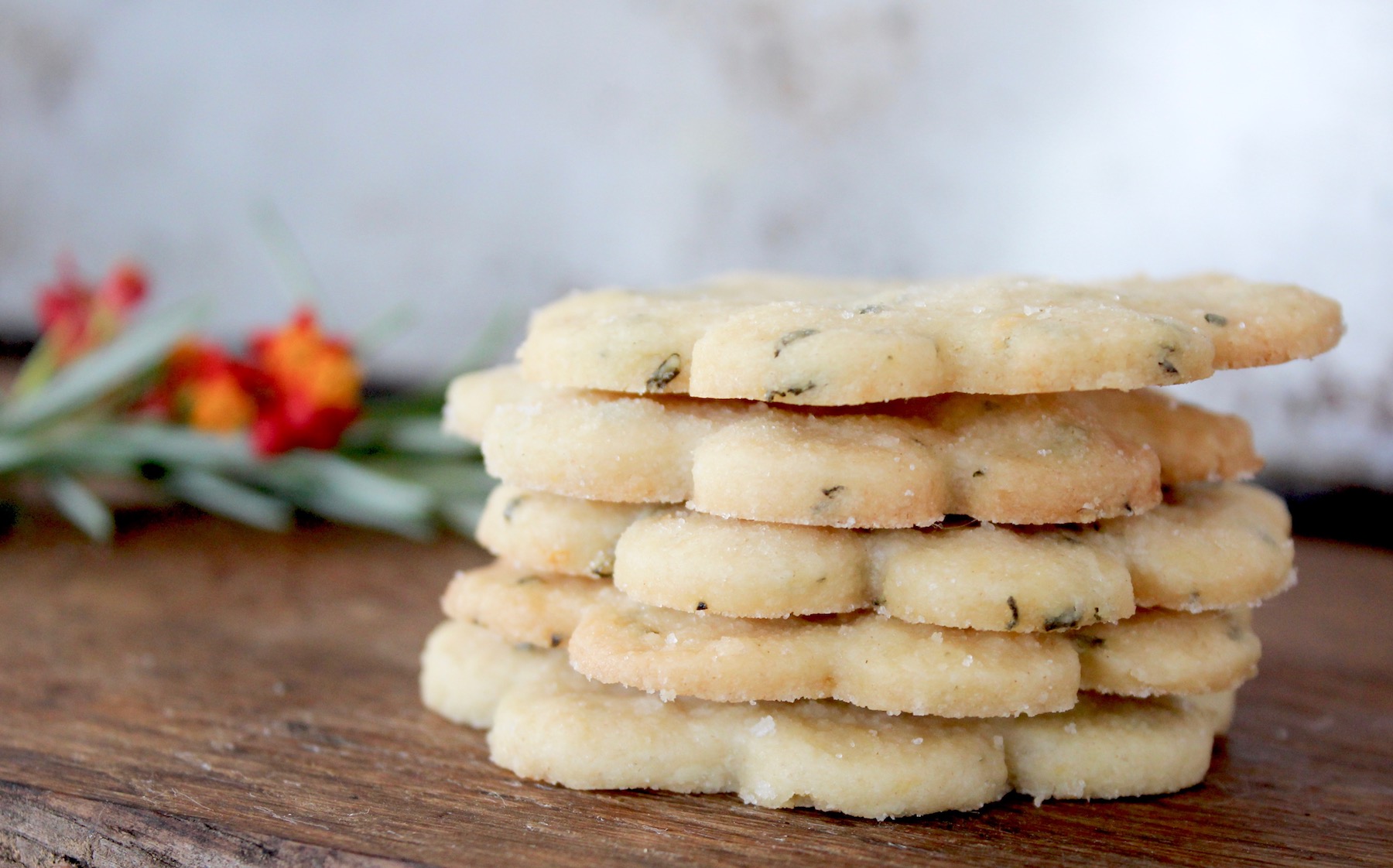 Author:
My Delicious Blog
1½ c. cold, unsalted butter cut into small cubes
⅔ c. granulated sugar
2 Tb. fresh rosemary, finely minced
1 Tb. lemon zest
¼ tsp. kosher salt
2¾ c. all-purpose flour
In the bowl of a stand mixer fitted with the paddle attachment, add butter and sugar and mix until light and fluffy (3-4 minutes).
On very low speed, add rosemary, lemon zest, salt and flour and mix until just combined.
Remove bowl from blender and finish stirring with a wooden spoon or rubber spatula until fully mixed.
Wrap dough into a sheet of plastic wrap, flatten slightly to a disk and refrigerate 1 hour.
Heat oven to 375 degrees.
Line a baking sheet with parchment paper.
Remove dough from refrigerator and allow to sit for a few minutes so it softens enough to roll out.
Sprinkle flour onto a flat surface and roll out the dough with a rolling pin to about ¼" thickness. Use a cookie cutter to cut shapes into the dough. Place cookies onto the baking sheet, about 1" apart. Optional: sprinkle each cookie with a bit of sugar, for extra crunch.
Refrigerate about minutes before placing into the oven.
Bake 8-10 minutes (if the edges get a little brown, that's ok - they're even more delicious).
Remove from oven and cool on a wire rack.
If possible, cool down your baking sheets between batches - this will reduce the possibility of the cookies melting on the sheet before being popped into the oven :)
Recipe by
My Delicious Blog
at https://www.mydeliciousblog.com/rosemary-lemon-shortbread-cookies/