Mango Peach & Basil Salsa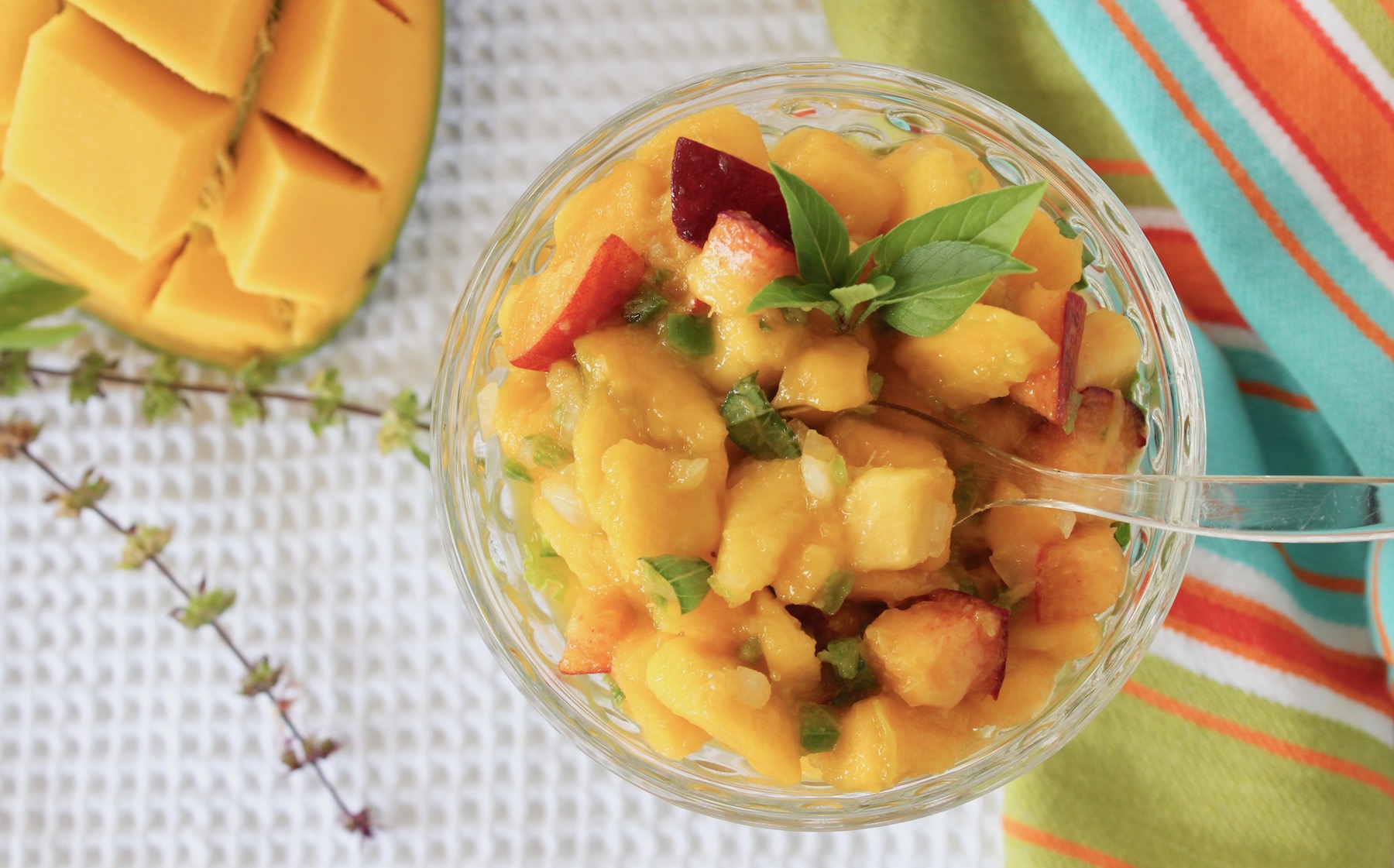 Author:
My Delicious Blog
1 large ripe or green mango, peeled and chopped into small cubes
1 ripe peach, pitted and chopped
2 Tb. sweet onion, minced
1 tsp. fresh jalapeño, seeded and minced
1 Tb. fresh Thai Basil (or sweet basil) chopped
1" piece fresh ginger, peeled and grated
1 Tb. honey
Juice of ½ lime (use more if mango is unripe)
Pinch kosher salt
Combine all ingredients in a medium mixing bowl.
Stir to combine and allow to sit at room temperature about 10 minutes.
Taste for seasoning, then serve with fish, chicken, pork or roasted vegetables.
1) Simply cut back on the ginger or jalapeño if you'd prefer it more mild.
2) This salsa is also delicious chilled after about 1 hour in the fridge.
Recipe by
My Delicious Blog
at https://www.mydeliciousblog.com/mango-peach-basil-ginger-salsa/