Silky Scalloped Potatoes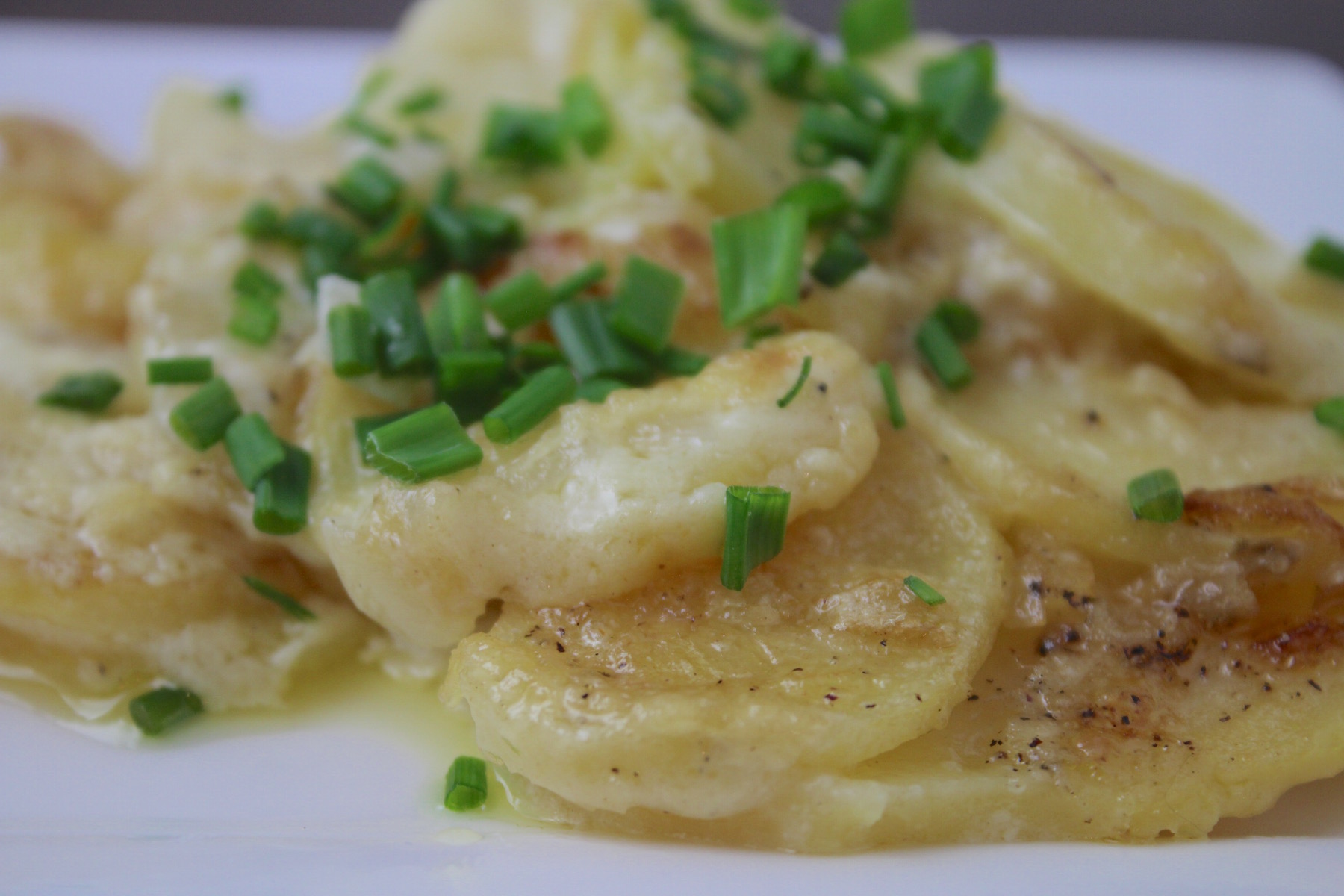 Author:
My Delicious Blog
5 large (1 quart) potatoes, medium sliced (I like to use Gold potatoes)
1 c. yellow onion, chopped
4 Tb. unsalted butter
¼ c. all-purpose flour
8 oz. chicken broth (I use Better Than Bouillon chicken base, according to package directions)
¼ c. mayonnaise
½ tsp. kosher salt
¼ tsp. freshly ground black pepper
Freshly chopped rosemary (optional)
Butter a 2.5 quart casserole dish.
Preheat oven to 350 degrees.
Melt butter in a large saute pan over medium heat.
Add onion & potatoes; stir to combine. Sprinkle with a little salt & pepper. Add chopped rosemary, if using.
Cover for about 3 minutes, in order to create some steam and heat the potatoes through. Stir once or twice.
After a few more minutes remove from heat and place potatoes in casserole dish.
Whisk together flour, chicken broth, mayonnaise, salt & pepper; pour over potatoes.
Place foil over top for the first half of the baking time, then remove to get the golden, crispy top & edges.
Bake until potatoes are tender, but be careful not to overcook! Allow to cool slightly before serving.