Cold Poached Salmon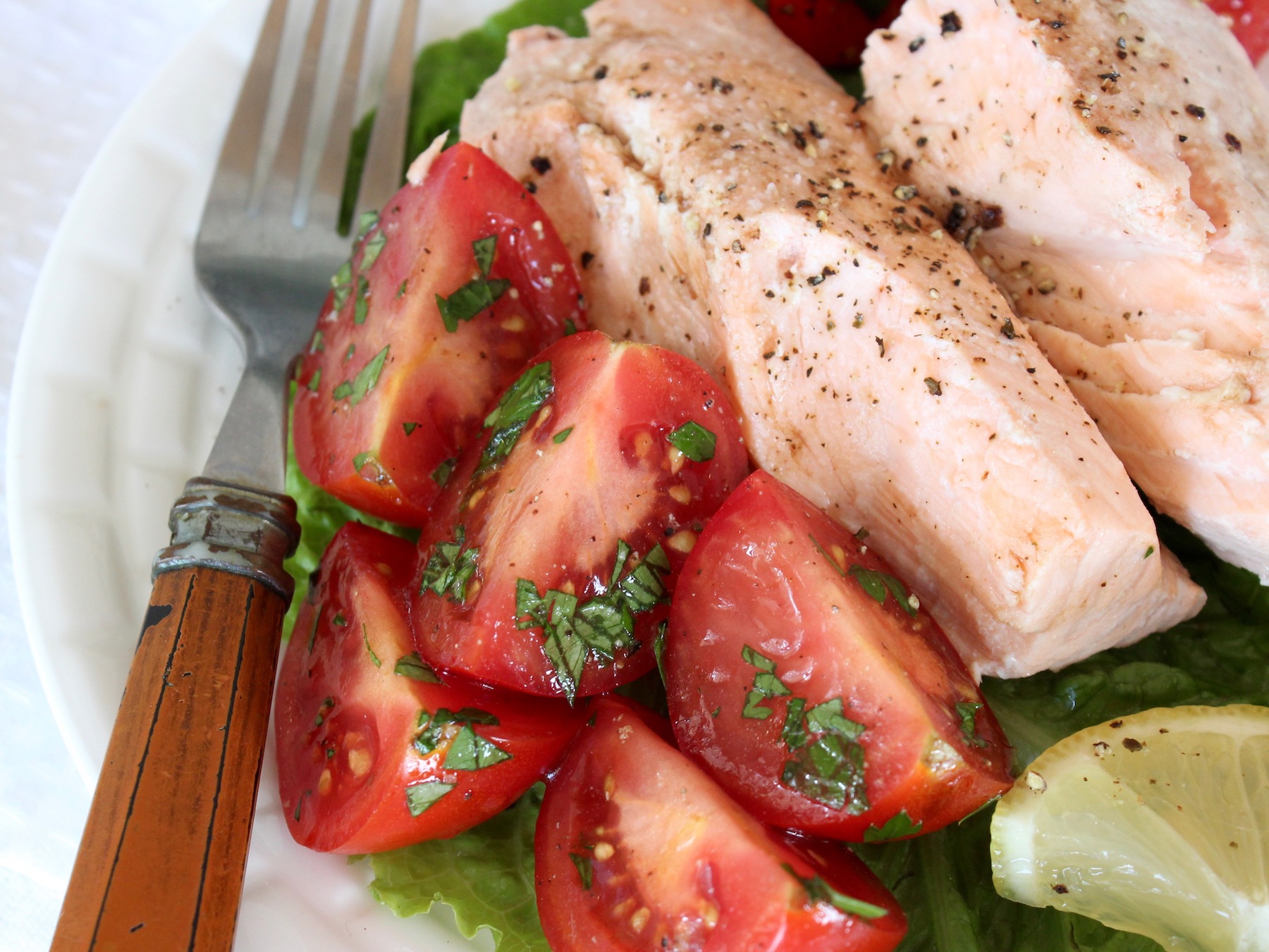 Author:
My Delicious Blog
1 lb. salmon fillets, skin removed, cut into 2 pieces
1 stalk celery, chopped
1 small onion, sliced
3-4 slices of lemon
Small handful fresh parsley or dill
2-3 lemongrass stalks (optional)
1 carrot, chopped (optional)
1 c. white wine
2-3 c. water
Add the vegetables and aromatics to a medium saucepan.
Place fish on top of the vegetables, then add liquid (if the liquid does not cover the top of the fish, add more water).
Turn the heat to medium and allow the liquid to slowly warm (if you'd like, get out your thermometer out to test it for about 170 degrees, which is a very low simmer). You'll notice some bubbling, but don't allow it to boil - reduce the heat if it's bubbling too much.
Depending on the thickness of your fillets, it may take as little as 7 minutes, or as much as 15-20 minutes to poach. When the fish looks light pink and slightly firm, turn off the heat and remove the fish.
Taste for seasoning (sprinkle a little sea salt or fresh black pepper, if desired).
Serve warm, at room temperature, or chilled, with your favorite side or dressing.