Watermelon Gazpacho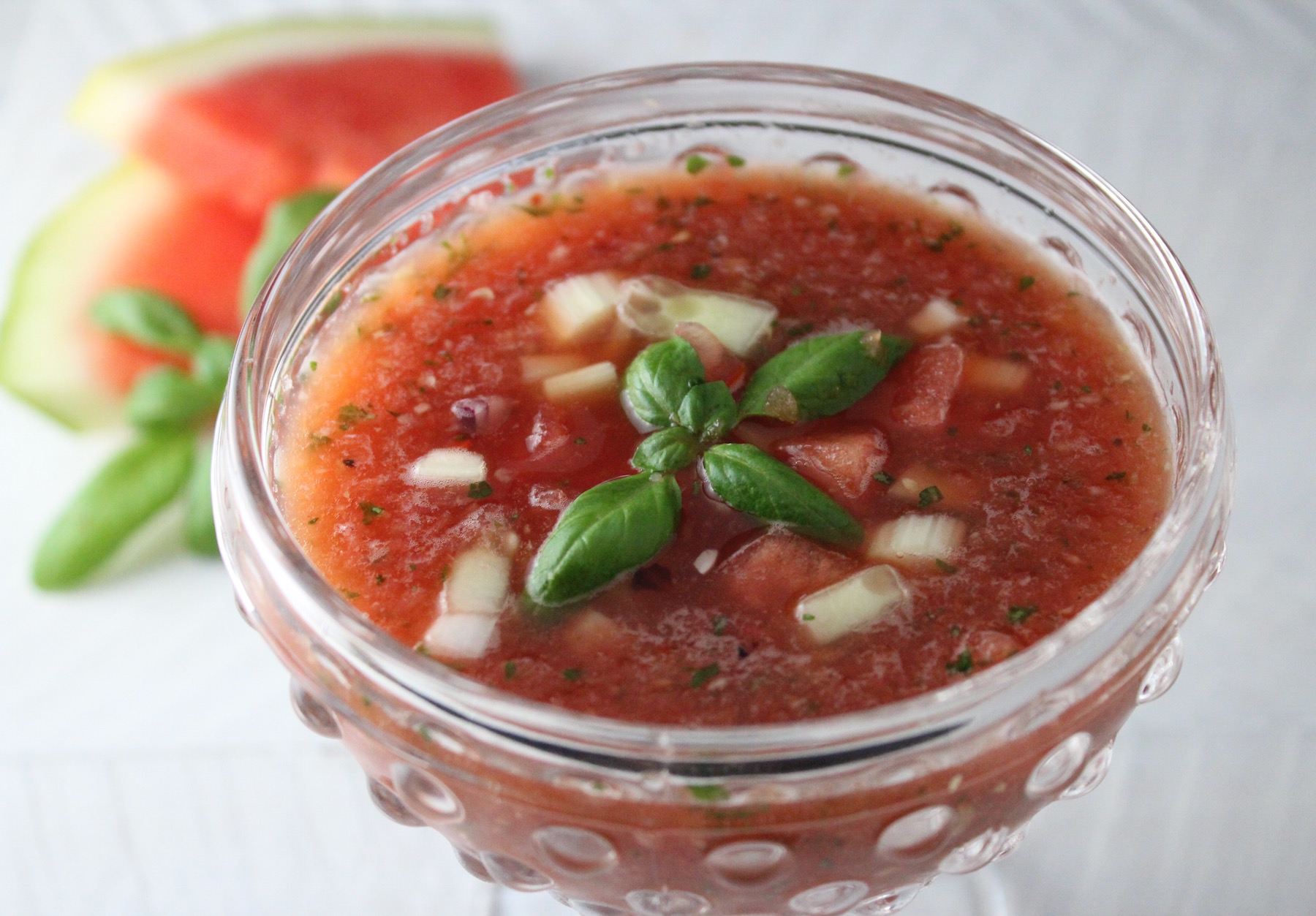 Author:
My Delicious Blog
6 c. cold seedless watermelon, cubed
2 stalks celery, chopped
1 medium tomato, chopped
½ English cucumber, peeled & chopped
¼ c. red onion, chopped
¼ tsp. red pepper flakes
1 Tb. fresh ginger, chopped
2 limes, juiced + zest of 1 lime
handful fresh parsley
handful fresh basil
⅔ c. cranberry juice (no sugar added) - optional
pinch kosher salt
pinch freshly ground black pepper
Prepare all ingredients.
Reserve ¼ c. cucumber, 1 c. watermelon & ¼ c. celery (chop all to small dice if too large) in a separate bowl.
Add remaining ingredients to food processor.
Pulse to get started, then full speed for a minute or so.
Check for consistency - all ingredients should be minced/pureed finely.
Taste for seasoning.
Transfer to a large bowl along with reserved cucumber, watermelon and celery.
Refrigerate at least 1 hour before serving in chilled glasses or bowls. Garnish with fresh basil.