New England Baked Cod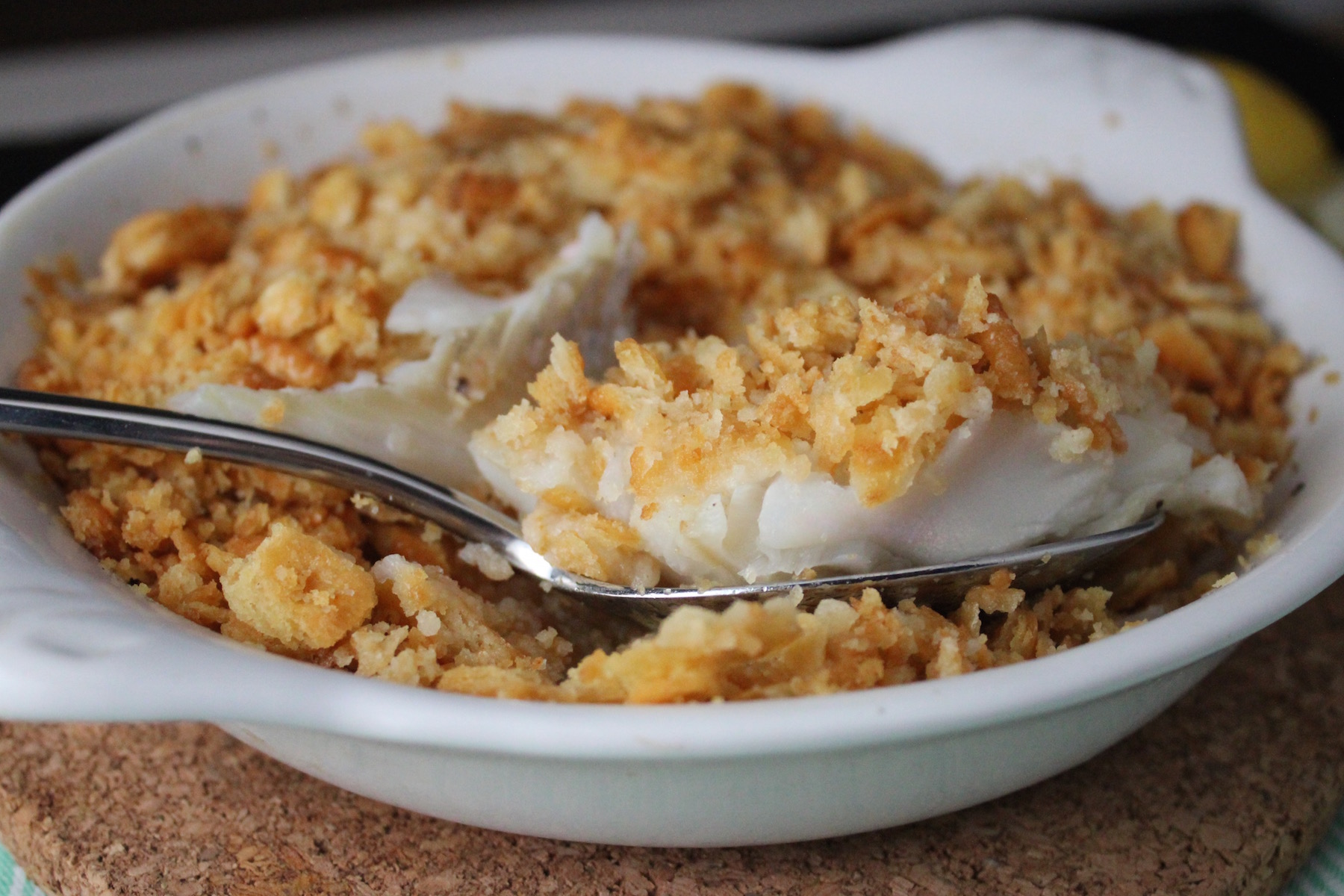 Author:
My Delicious Blog
1 lb. Cod (or any white, flaky fish)
1 sleeve Ritz crackers, crushed lightly (you could use less, but I like lots of crumbs)
1-2 Tb. unsalted butter, room temperature (for the casserole dish)
3 Tb. unsalted butter, melted
Kosher salt
Freshly ground black pepper
Juice of 1 lemon
Heat oven to 350 degrees.
Rinse fish, pat dry with a paper towel and cut into medium portion sizes.
Butter a medium casserole dish (big enough to fit all the pieces) with the softened butter.
Lightly salt & pepper each piece of fish and place into the buttered dish.
In a small mixing bowl, combine crushed crackers and melted butter; sprinkle over the fish.
Place casserole dish into oven and bake about 25-30 minutes, until fish is no longer opaque and the cracker topping is nicely browned.
Remove from oven and allow to cool for a few minutes. Sprinkle with lemon juice and enjoy!