Seared Snapper with Chile/Garlic Butter & Sautéed Purslane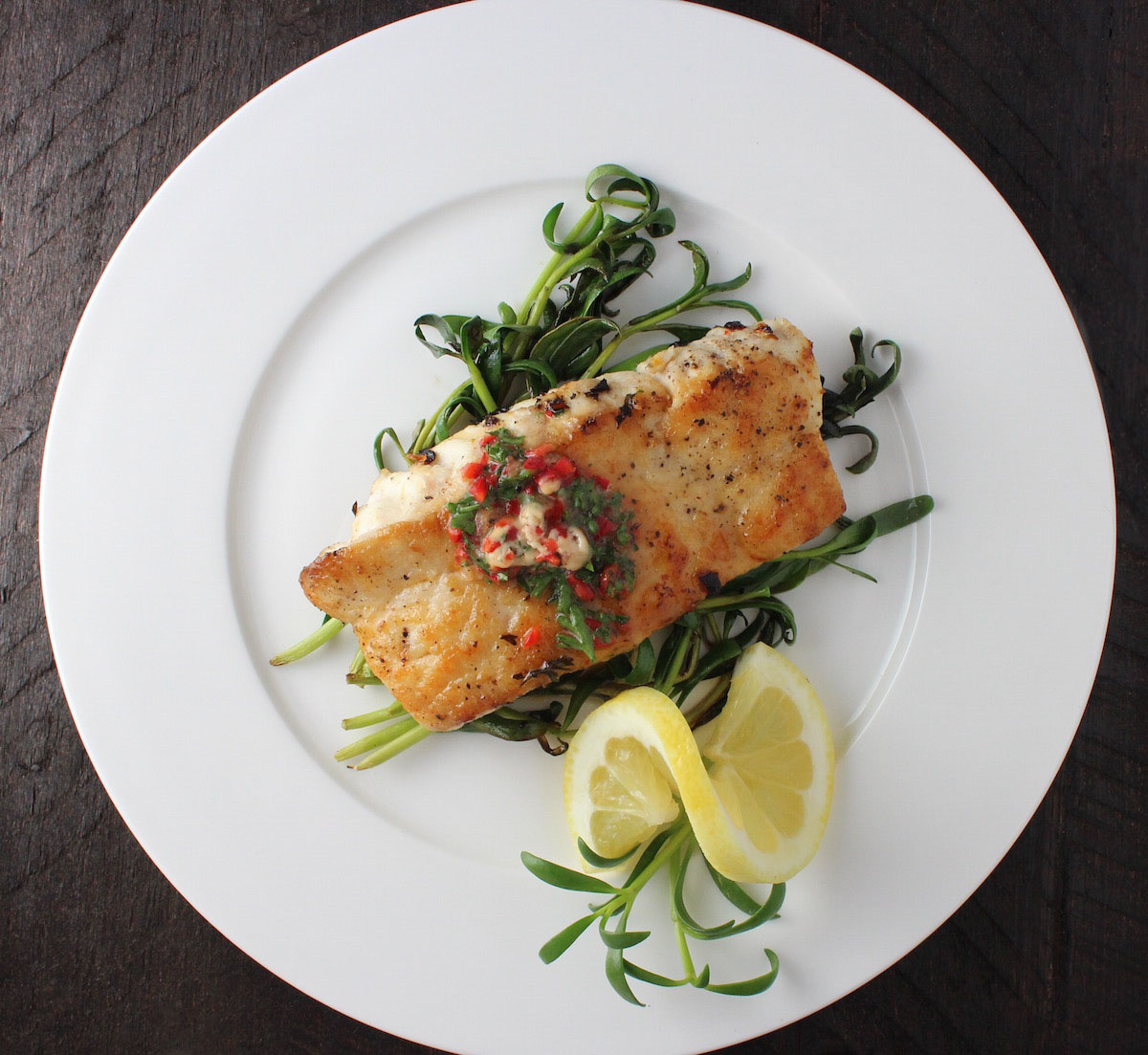 Author:
My Delicious Blog
2 Tb. unsalted butter, room temperature
½ red chile, seeded, minced
1 clove garlic, minced
dash of smoked paprika (optional)
zest of ½ lemon
1 Tb. fresh parsley, minced
2 Red Snapper fillets (or any white, flaky fish)
1 Tb. olive oil
Dash kosher salt & freshly ground black pepper
Fresh lemon
1 large handful sea purslane, rinsed, patted dry & thickest bottom stems removed
½ Tb. unsalted butter
Make the compound butter by mixing all the ingredients in a small bowl. Set aside or refrigerate until ready to use.
Rinse the fillets. Pat dry & season lightly with salt and pepper.
Heat a large non-stick pan to medium/high. When hot, add olive oil, then place fish in pan. After about a minute, reduce heat to medium and add 1 Tb. of the compound butter. Flip the fish and let it cook another 1-2 minutes (depending on how thick the fillets are). It's done when the flesh feels somewhat firm.
While fish cooks, heat a small non-stick pan on medium/high. Add 1 Tb. butter and drop in Purslane. Reduce heat to low. Turn once then turn off heat (you're simply wilting it).
Remove fish, dab with remaining butter, serve over the Purslane and squeeze a little lemon on top.
Recipe by
My Delicious Blog
at https://www.mydeliciousblog.com/snapper-with-chilegarlic-butter-sauteed-purslane/