Mussels with Chourico and Sea Purslane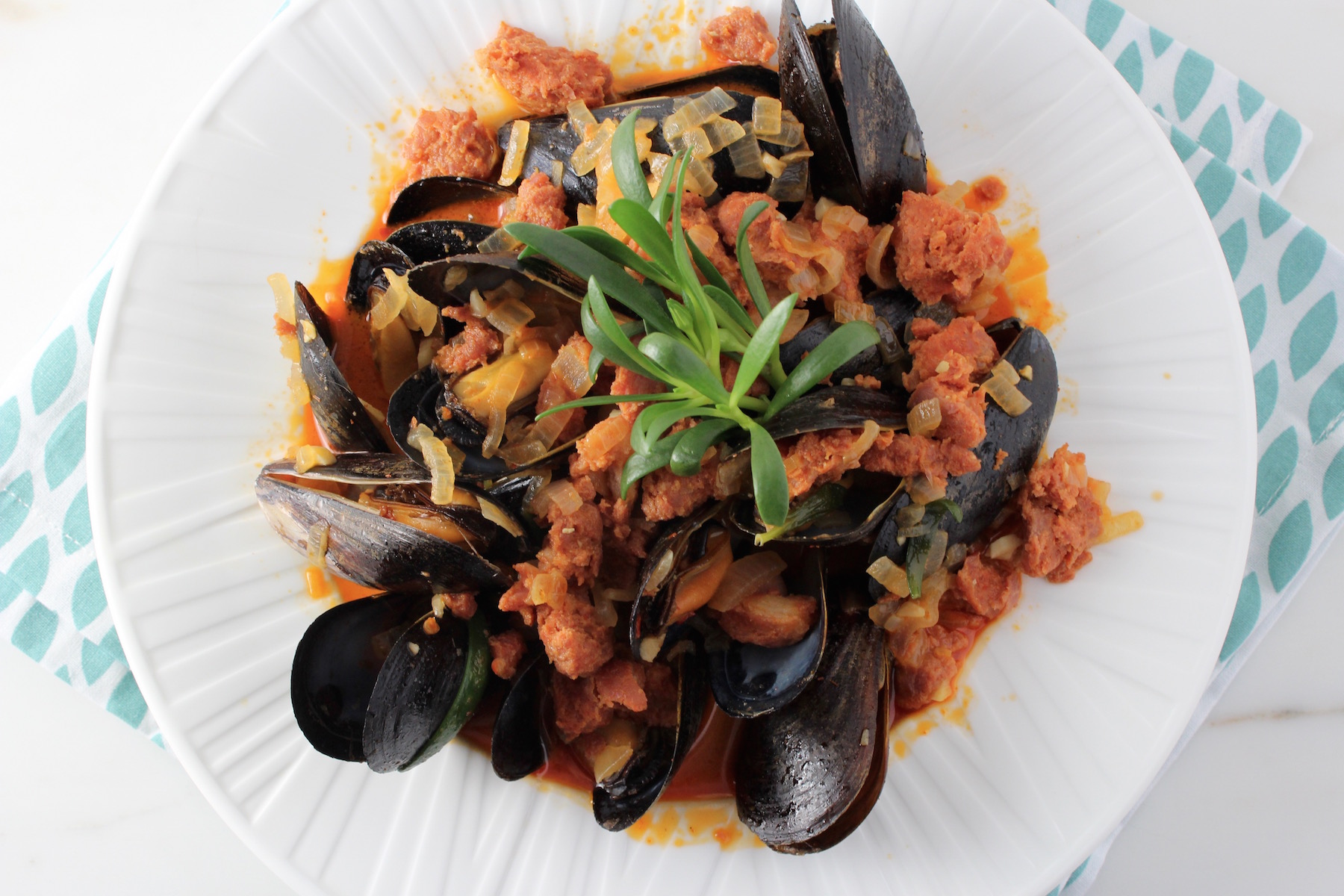 Author:
My Delicious Blog
2 Tb. unsalted butter
1 yellow onion, chopped
2 cloves garlic, thinly sliced
1 bay leaf
¾ - 1 c. chourico - casing removed, crumbled
2 Tb. tomato paste
¼ tsp. ground red pepper (cayenne)
½ c. dry white wine
¾ c. chicken broth
1 lb. fresh mussels, thoroughly scrubbed/cleaned
½ c. whole Sea Purslane leaves, washed and patted dry
¼ c. heavy cream
Heat a large, deep, non-stick skillet to medium.
Add butter, onion and bay leaf; reduce heat and saute about 2 minutes, until onions begin to sweat.
Add garlic and chourico. Cook about 3-4 minutes, until chourico starts to release its oils.
Add tomato paste and red pepper; cook 2 minutes, so the tomato melts into the other ingredients.
Add wine and chicken broth and simmer a few minutes to reduce the volume of liquid.
Add mussels and Sea Purslane; cover for a few minutes so mussels open.
Remove bay leaf.
Add the heavy cream and mix to combine, then serve immediately.
This dish would be great over fresh pasta, or simply alongside a nice, crusty bread and a green salad.
After cooking/steaming, if a mussel has not opened, TOSS IT!
Recipe by
My Delicious Blog
at https://www.mydeliciousblog.com/mussels-with-chourico-and-purslane/