Pear & Raisin Crisp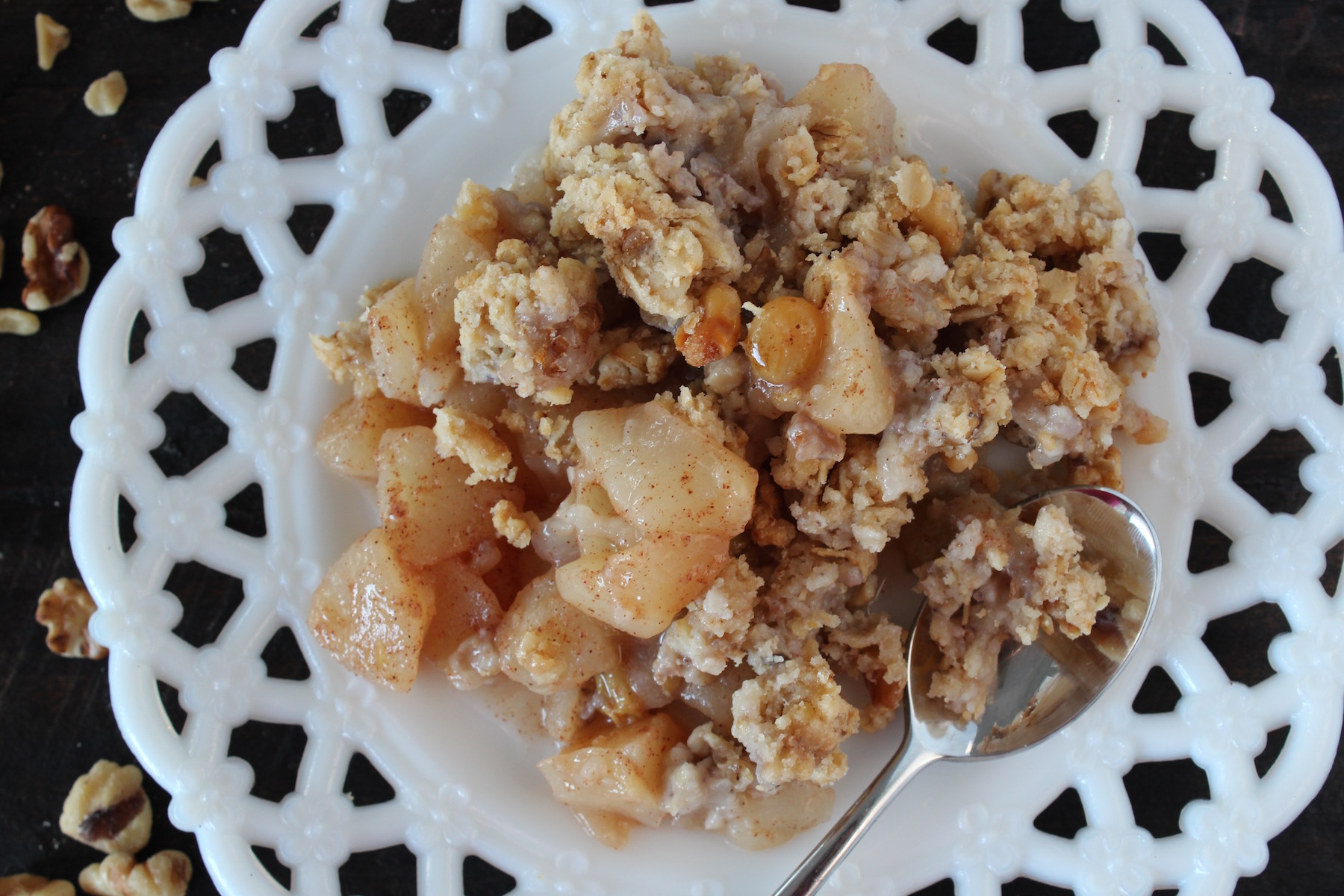 Author:
My Delicious Blog
4 ripe Bartlett pears, peeled, cored, chopped
1 Tb. fresh lemon juice
1 Tb. brown sugar
1 tsp. cinnamon
¼ c. golden raisins
½ c. all-purpose flour
1. c. old-fashioned oats
⅛ c. brown sugar
⅛ c. white sugar
¼ c. walnuts, roughly chopped
Pinch of salt
3 Tb. unsalted butter, cold & cut into small pieces
3 Tb. olive oil (not extra-virgin)
Preheat oven to 350 degrees.
In a medium mixing bowl, combine pears, lemon juice, brown sugar, cinnamon and raisins.
Place pear mixture into an 8X8 baking dish OR 4 8-oz ramekins. (Note: if using ramekins, place them on a small cookie sheet to avoid spillovers).
For the Topping, place dry ingredients in a stand up mixer (or in a bowl to use a hand-held mixer). Add butter pieces and mix on low until large-size balls start to form. When very crumbly, add olive oil and continue to mixing on low another minute until fully combined.
Spread the Topping over the fruit. I like a lot of topping, so pile it high on the fruit!
Bake 30-35 minutes until bubbly and crunchy.