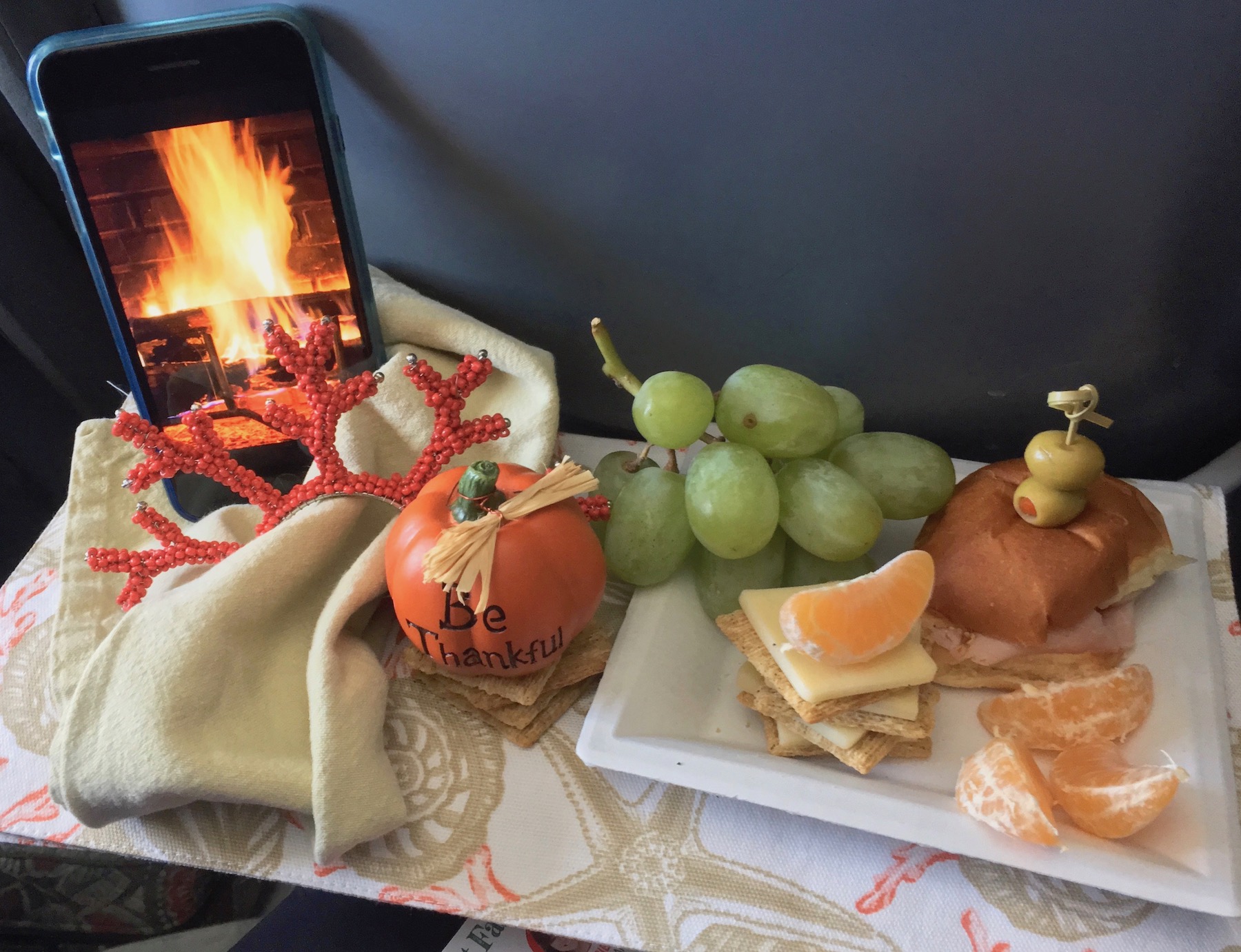 If you've traveled by plane recently, you've surely experienced the limited array of snacks offered by some airlines. . .
In spite of these limited options, why do we still look forward to seeing that beverage cart?  Maybe it's because we're bored and the anticipated visit from a friendly flight attendant is welcome.  Maybe the process of deciding which beverage or snack helps us to pass the time.  Maybe we're really thirsty?  Or maybe it's just because we really like those little salted peanuts.
Speaking of peanuts, remember
Ellen Degeneres
' 1992 stand-up routine when she talks about airline travel and our anticipation of the approaching beverage/snack cart?  It went something like "
Here comes the cart!  I have to put my tray down so I'll be ready!
"  Finally, our turn comes and the flight attendant hands us a tiny bag of peanuts (comprised of 6, to be exact) – something that, if offered to us on the street, we would probably refuse, but for some reason, we think they're delicious at thirty thousand feet.
These days, we never know what we'll get: a sugary cookie, a granola bar, a 9-piece package of Cheez Its.  I don't like to leave my snack options to chance, so I usually tuck treats in my purse.  But a few years ago, my husband and I took our treat-toting to a whole new level while traveling to California for a friend's wedding. . .
As soon as the flight attendants started heading down the aisle with their carts, I started unpacking my carefully-wrapped crackers, cheese, nuts, dried fruit and grapes, along with cloth napkins (and napkin rings), plates, tiny salt & pepper shakers, and greenery for the tablescape (truth be told, my hubby stole a few leaves from a planter at the Tampa airport).  Everyone in our aisle was goose-necking to see what was going on, and I'm sure they wished they had our snacks (we did share, by the way).  When the attendant reached us, she couldn't stop laughing as we tucked our lime wedge/cherry flags into our 'free' sodas.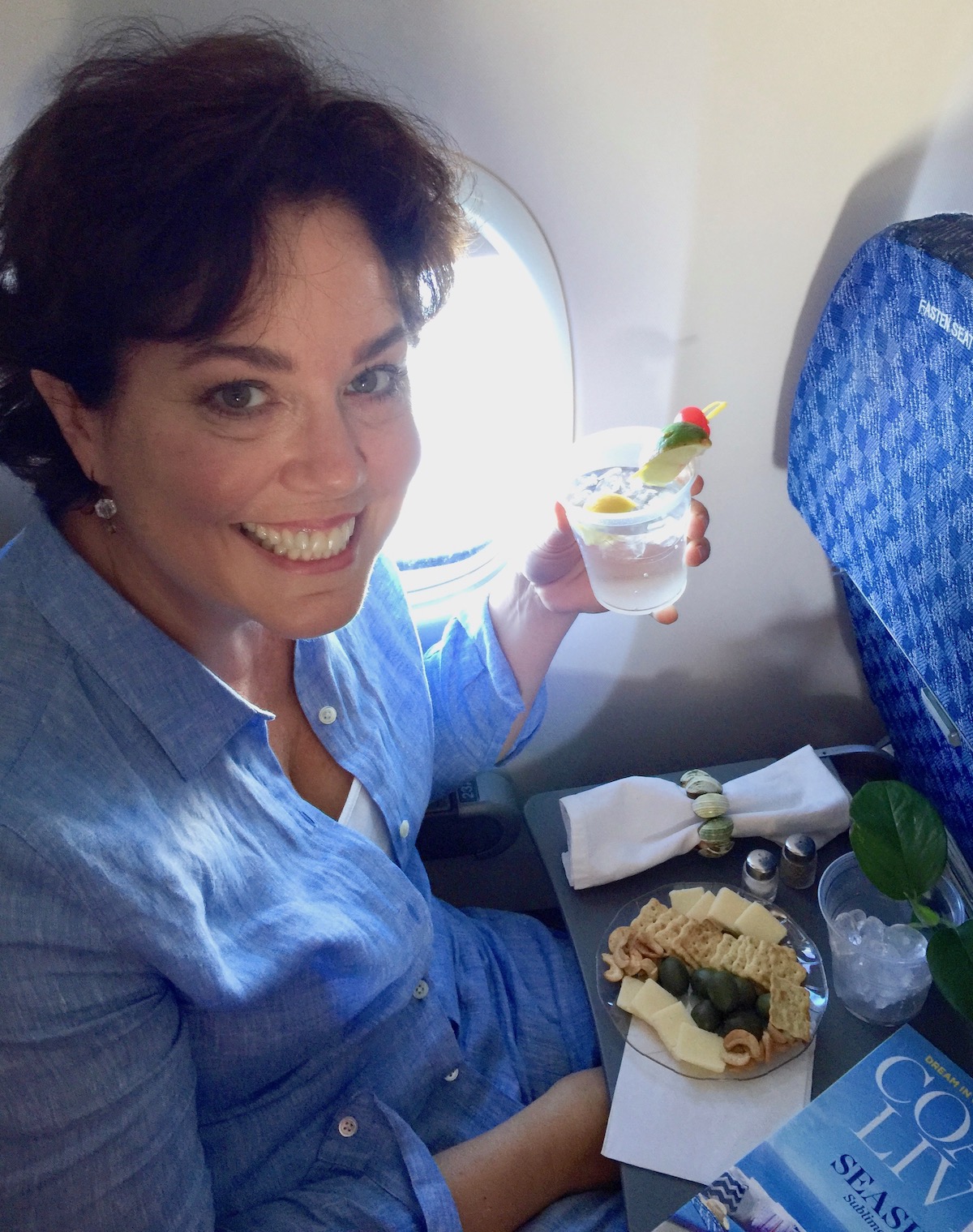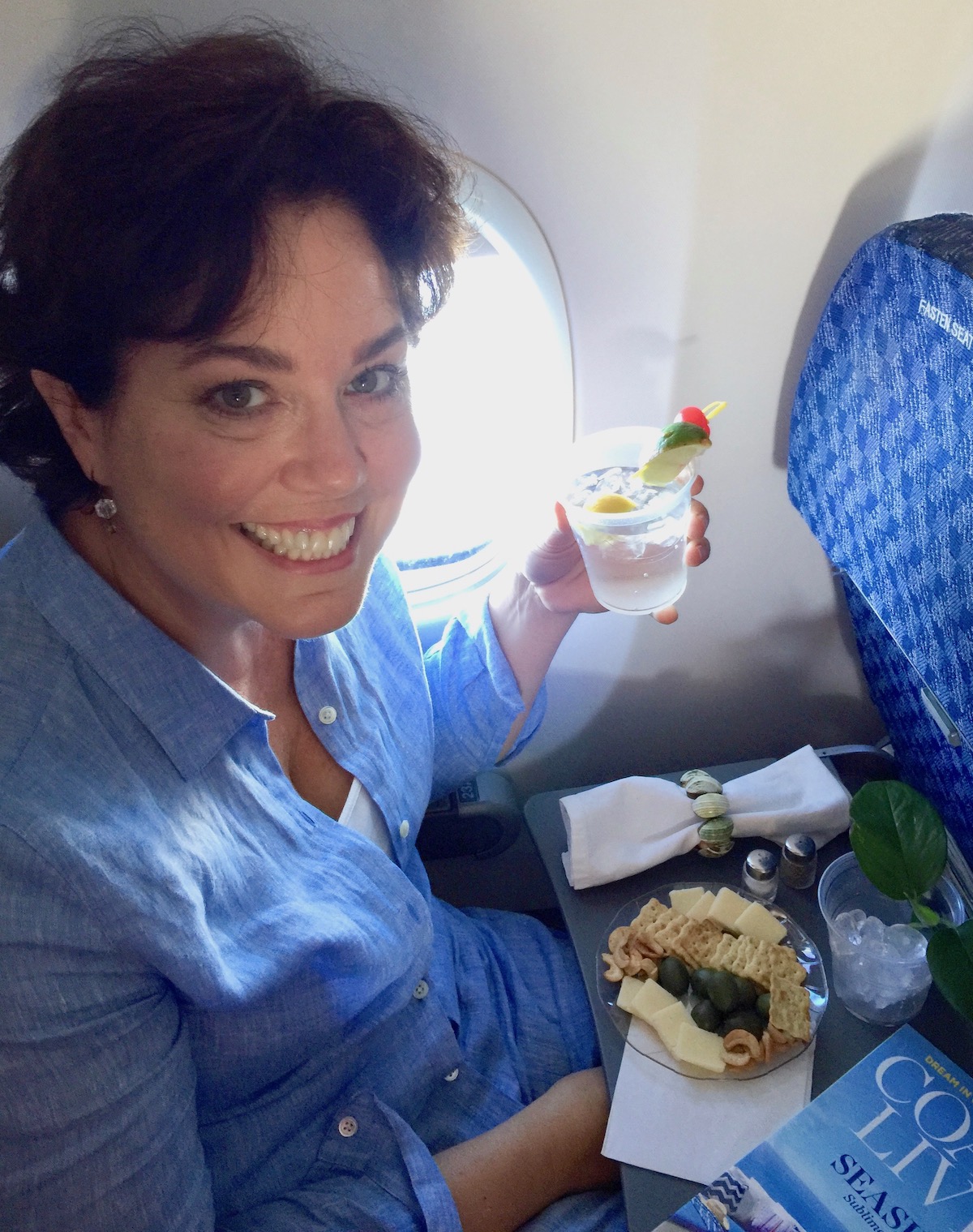 It was so much fun and we got a huge response on social media.  Now, whenever we travel together (it's easier to pull off when you have a partner), we come up with a new theme.  The last one was on our trip to Chicago for Thanksgiving — it included a roaring fire video via the iPhone, and a little pumpkin that said "Be Thankful."  The flight attendant thought it was awesome, even snapping pics with her phone.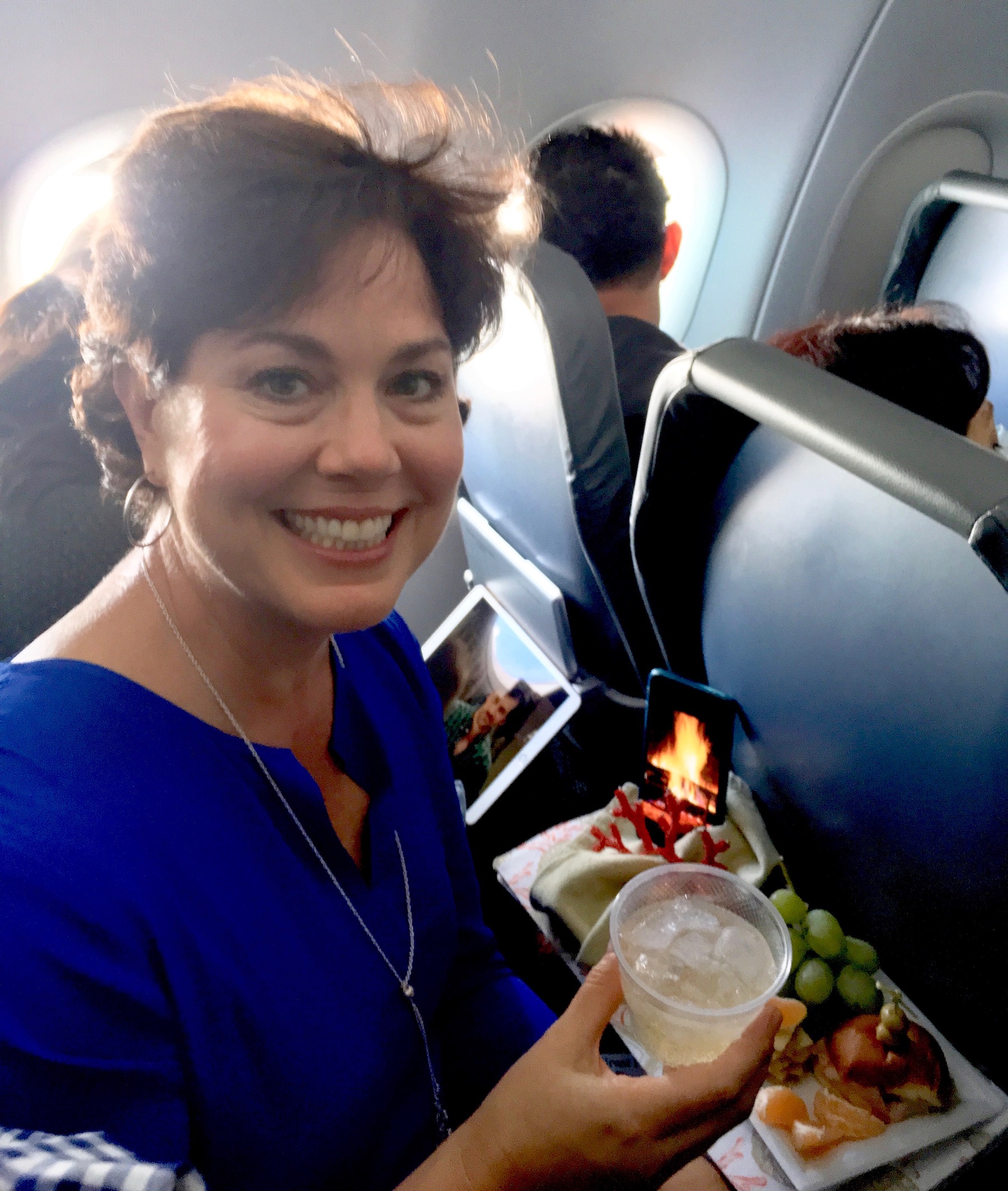 Not sure what our theme will be for our upcoming Thanksgiving flight to Chicago, but stay tuned. . .
I highly encourage you to have a "picnic in the sky" — all it takes is a little creativity, some good packing skills, and a great sense of humor, which all make a delicious recipe for fun 🙂