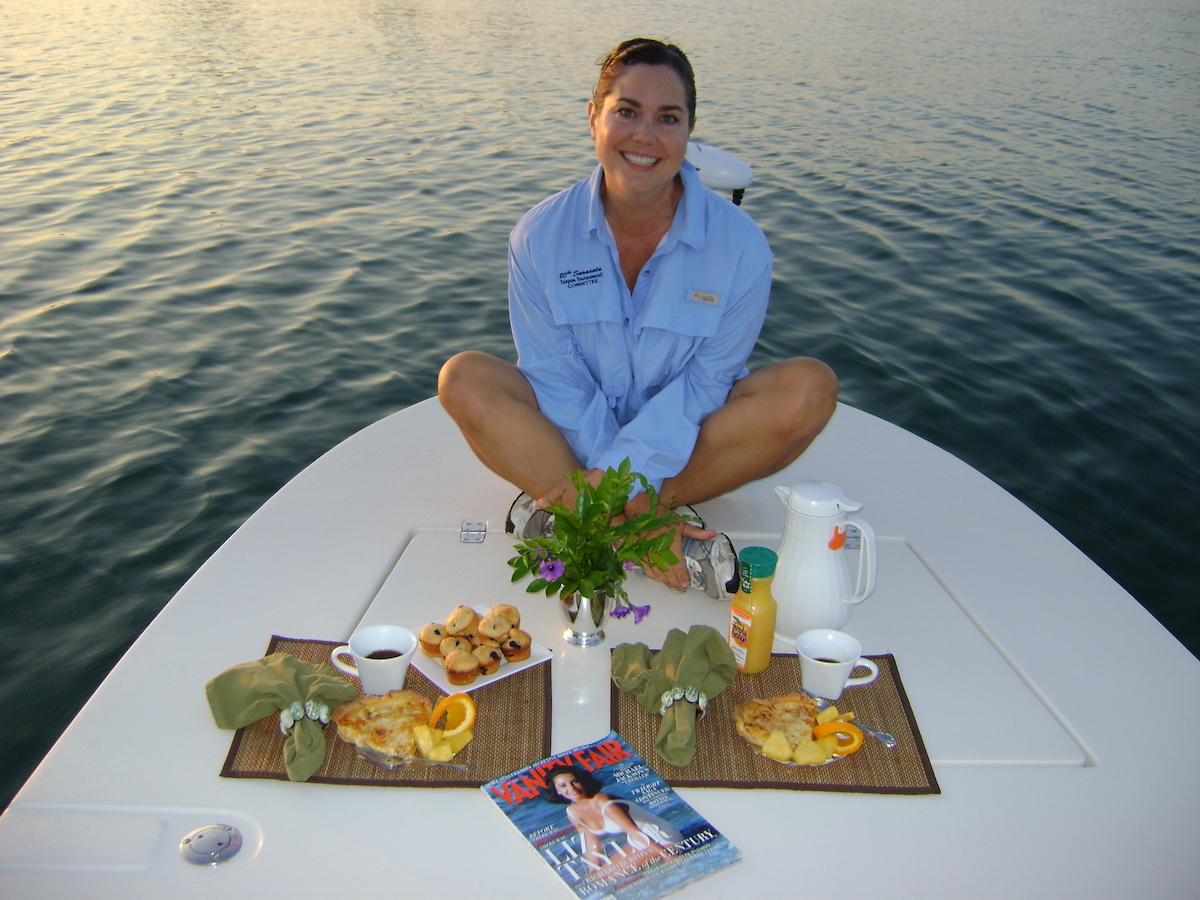 My cooking is inspired by my coastal lifestyle, my southern New England roots, and the seasonal produce from nearby, southwest Florida farms. I balance my passions for cooking, gardening and fishing with a busy career as a human resources executive in the non-profit world.  I work hard, but also like to have fun.
Laurie Colwin wrote: "No one who cooks, cooks alone. Even at her most solitary, a cook in the kitchen is surrounded by generations of cooks past and the advice and menus of cooks present." As a kid, I spent lots of time in kitchens of loved ones, watching them in action. They all influenced me, especially my French Canadian grandmother. Meat pie, pork roast with brown potatoes, chorizo and peppers, clam boil, baked beans and date squares were her best dishes, and I remember them all.
You'll find lots of seafood recipes here, along with salads, sides and desserts. My Field Trip Fridays highlight places that inspire me, and hopefully you, too.