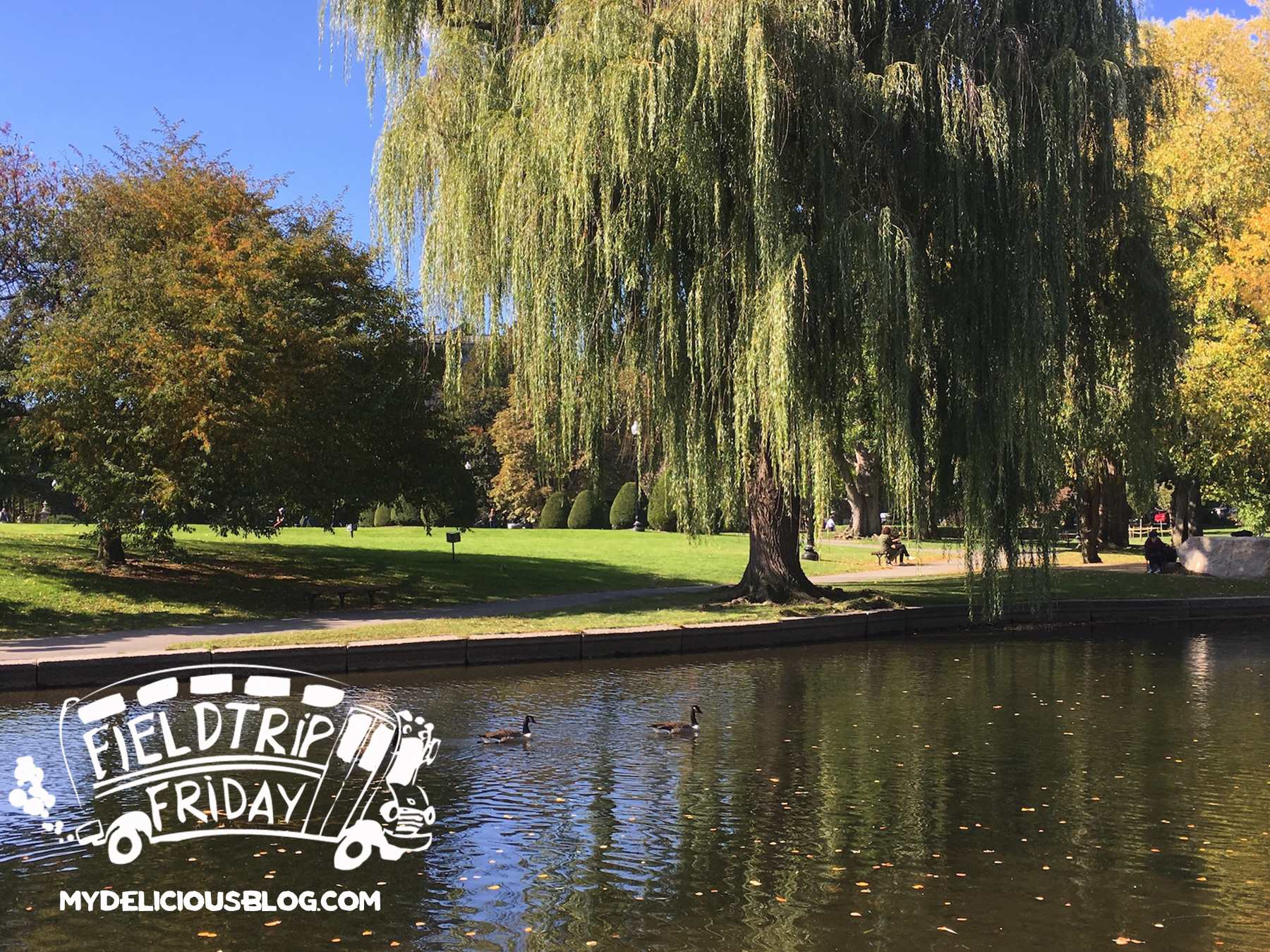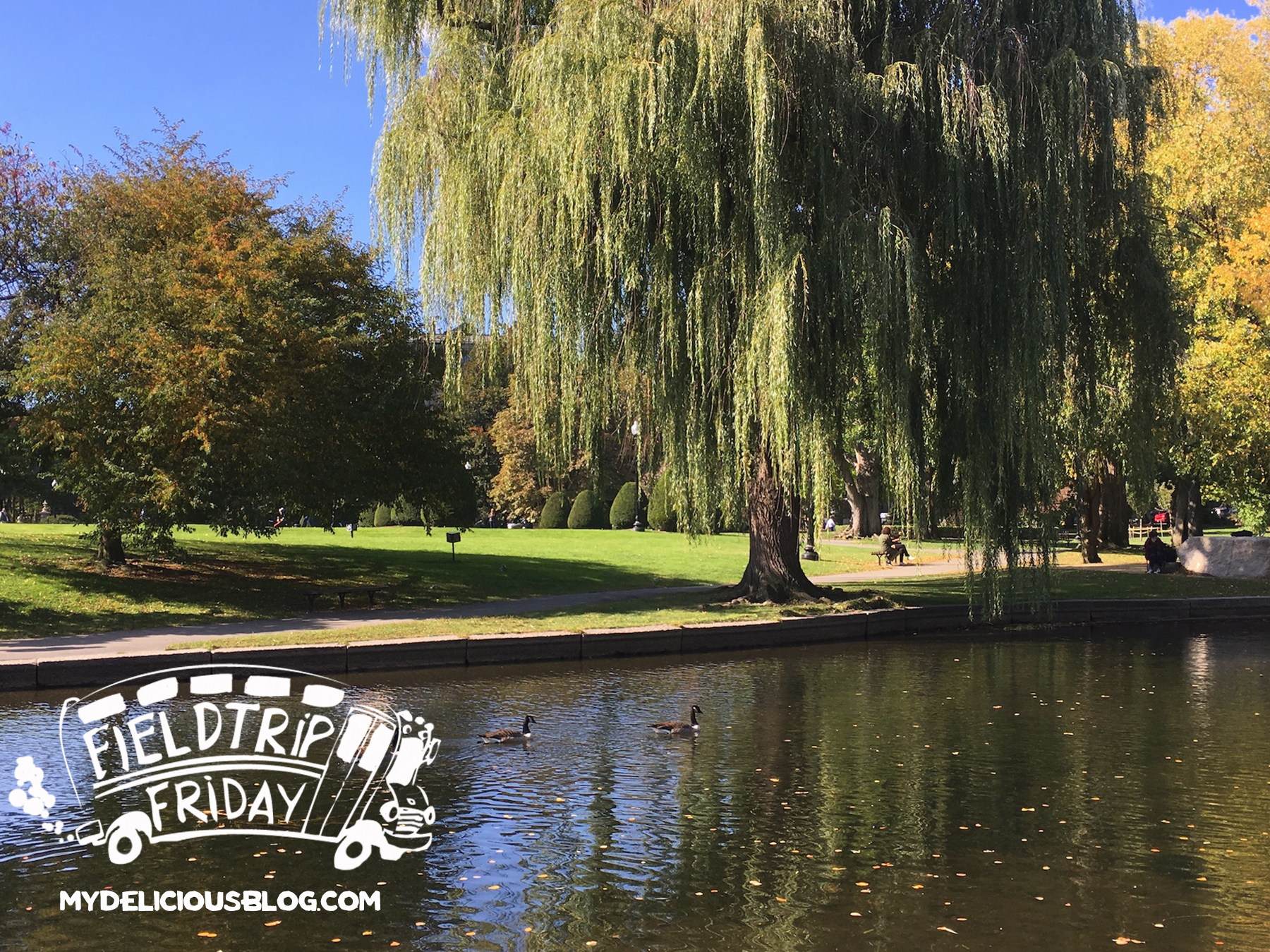 (Field Trip Fridays capture interesting, fun, food-related and/or fishing adventures that I like to share with you!)
I recently traveled to Boston for my college's homecoming events.  While there, I soaked up fall scenery, visited special people I haven't seen in ages and, of course, enjoyed delicious food.  I grew up in southern Massachusetts, and though I've lived in Florida 30 years, the people, sights and smells of that area still resonate in me, so I need to visit once in a while to keep myself grounded.  Now that I'm back in Florida, I decided to share pieces of my trip, and maybe even inspire you to visit 🙂
One of my first stops was
Peaceful Meadows
for a
coffee
ice cream cone!  I miss the cows that used to live in the barn, but the ice cream is still amazing, and the gift shop now sells cookie dough from the original Toll House recipe.  The Toll House restaurant, where the cookie originated, was just down the street from my house!  It went up in flames in late 1984, but the recipe is part of Whitman's legacy.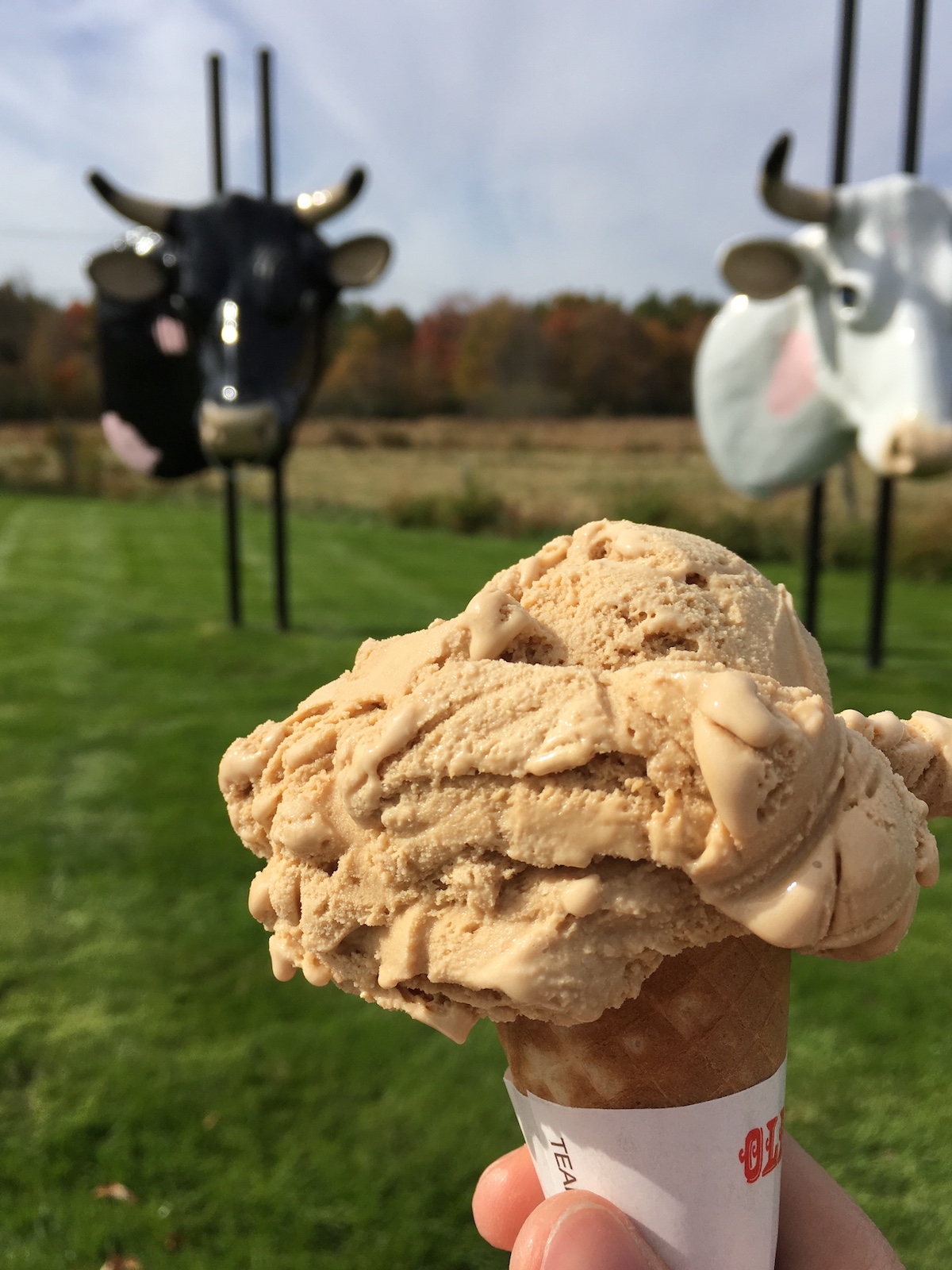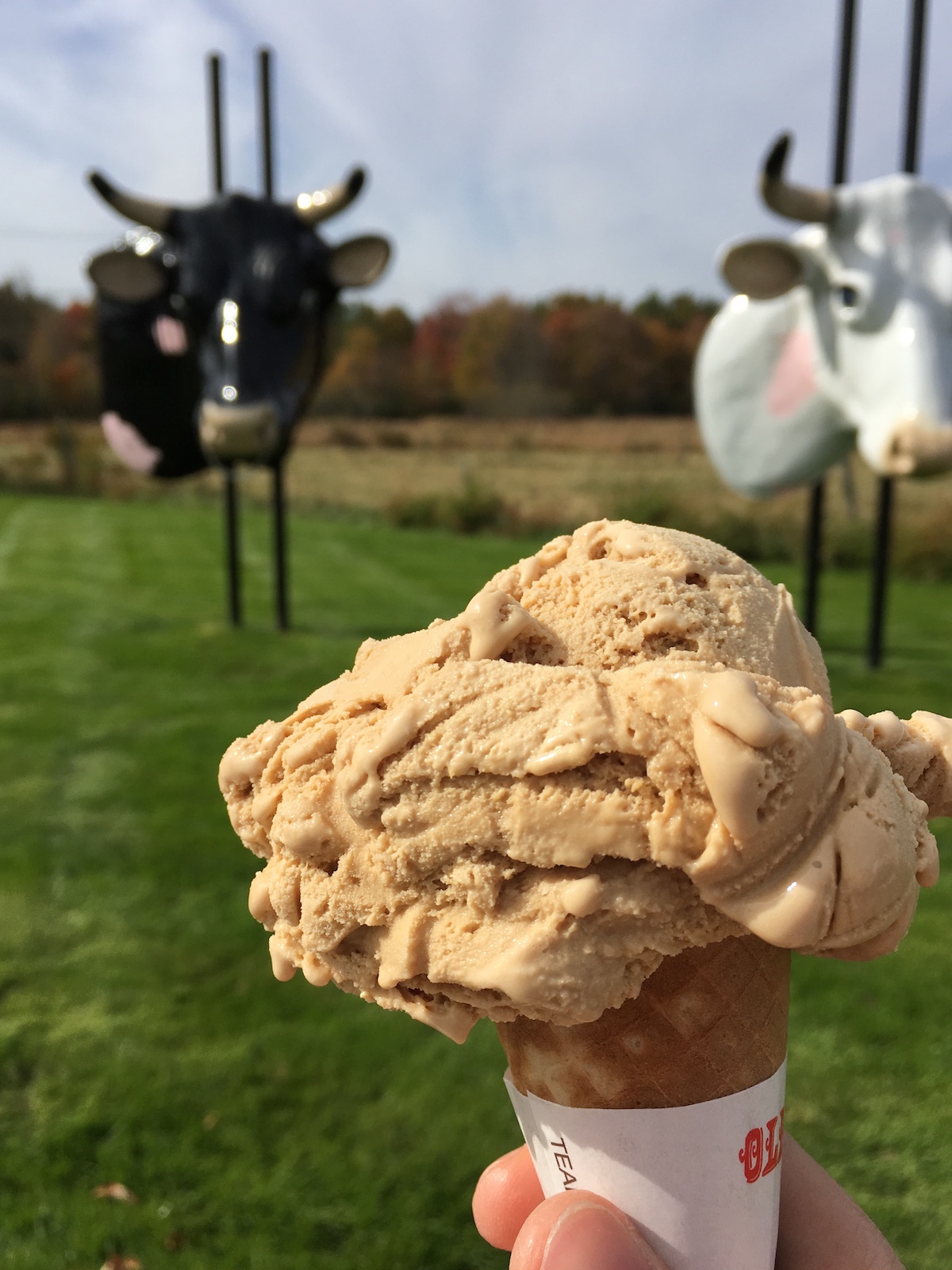 Here are some of the lovely things I spotted (P.S. those are cranberries being harvested in the lower right):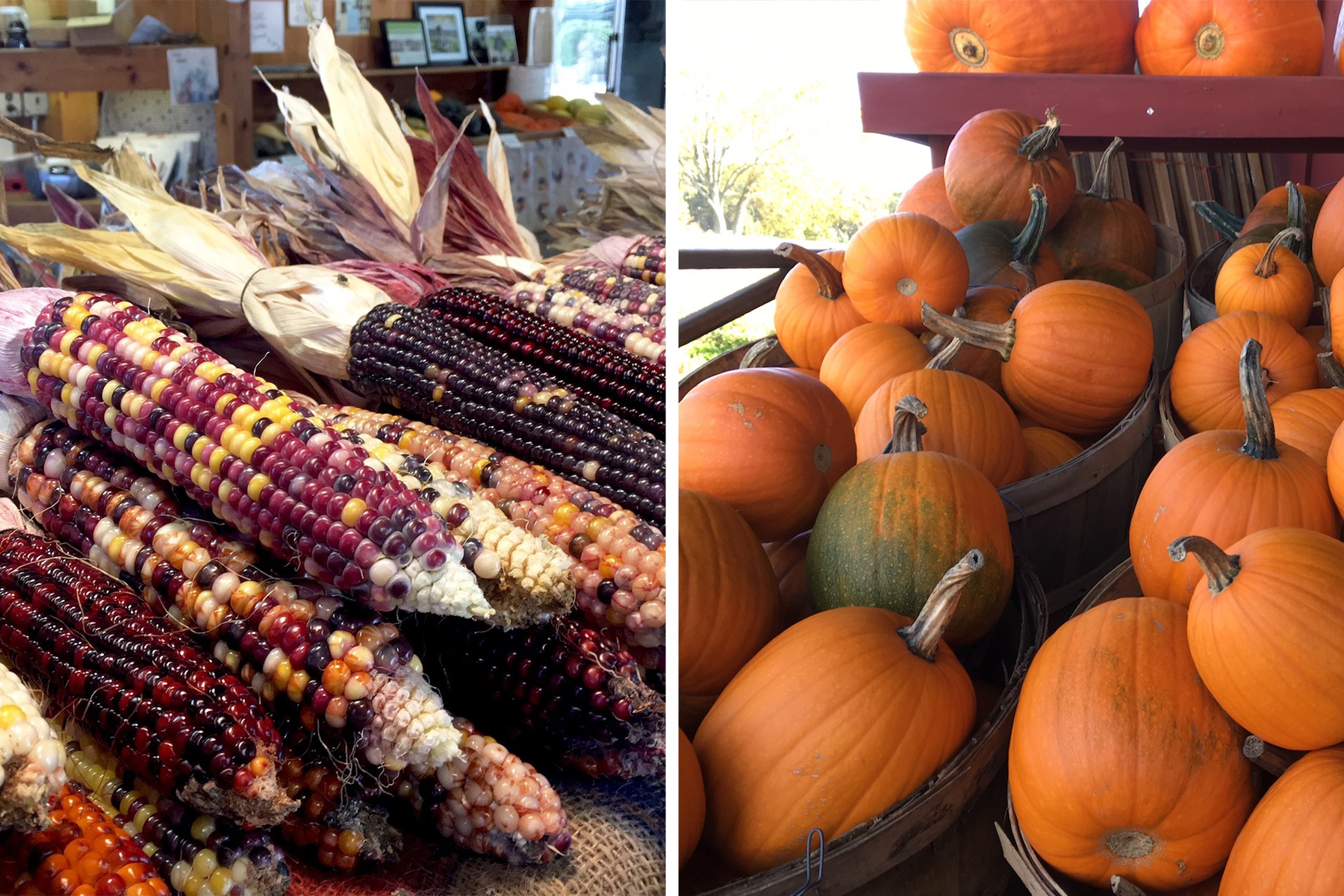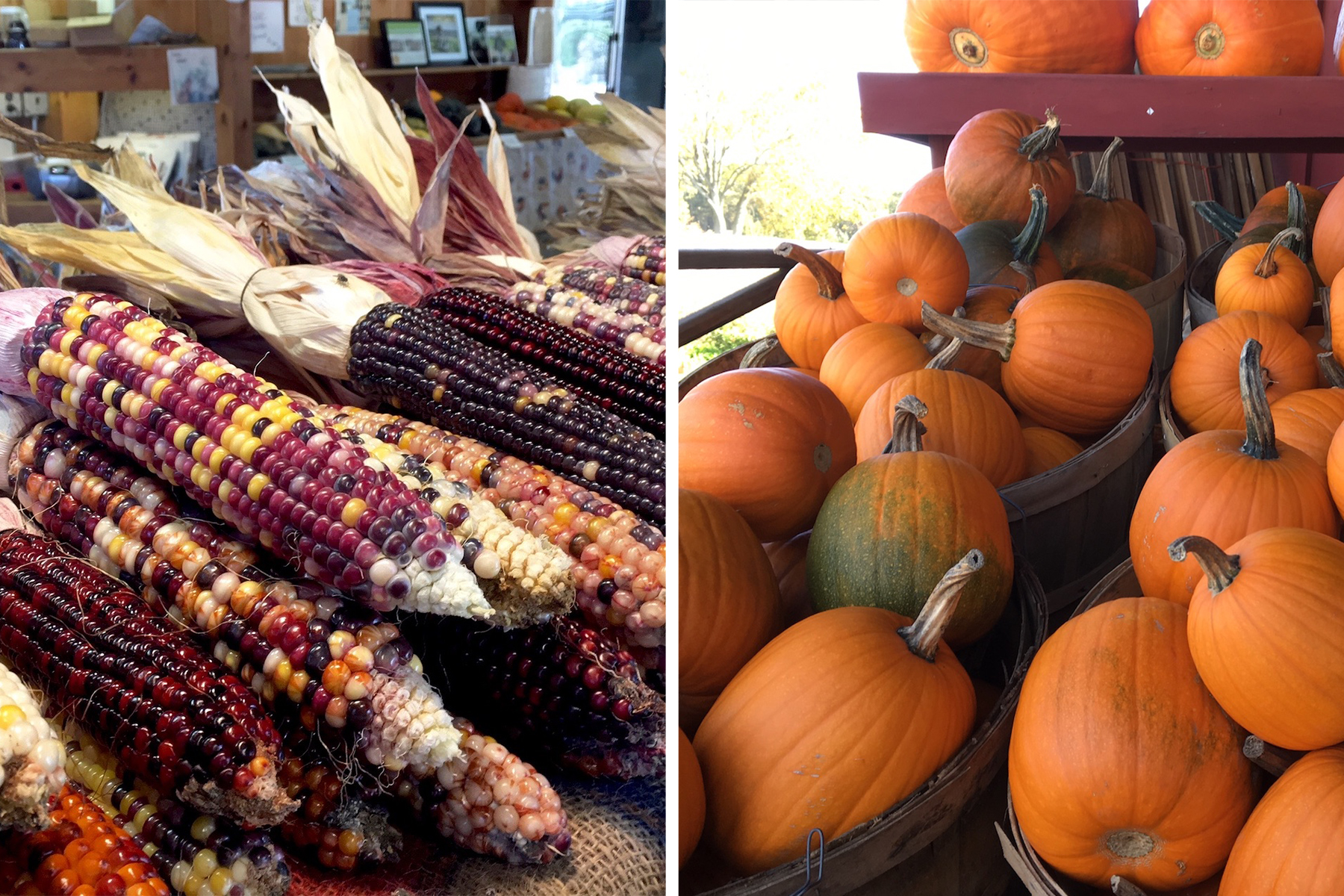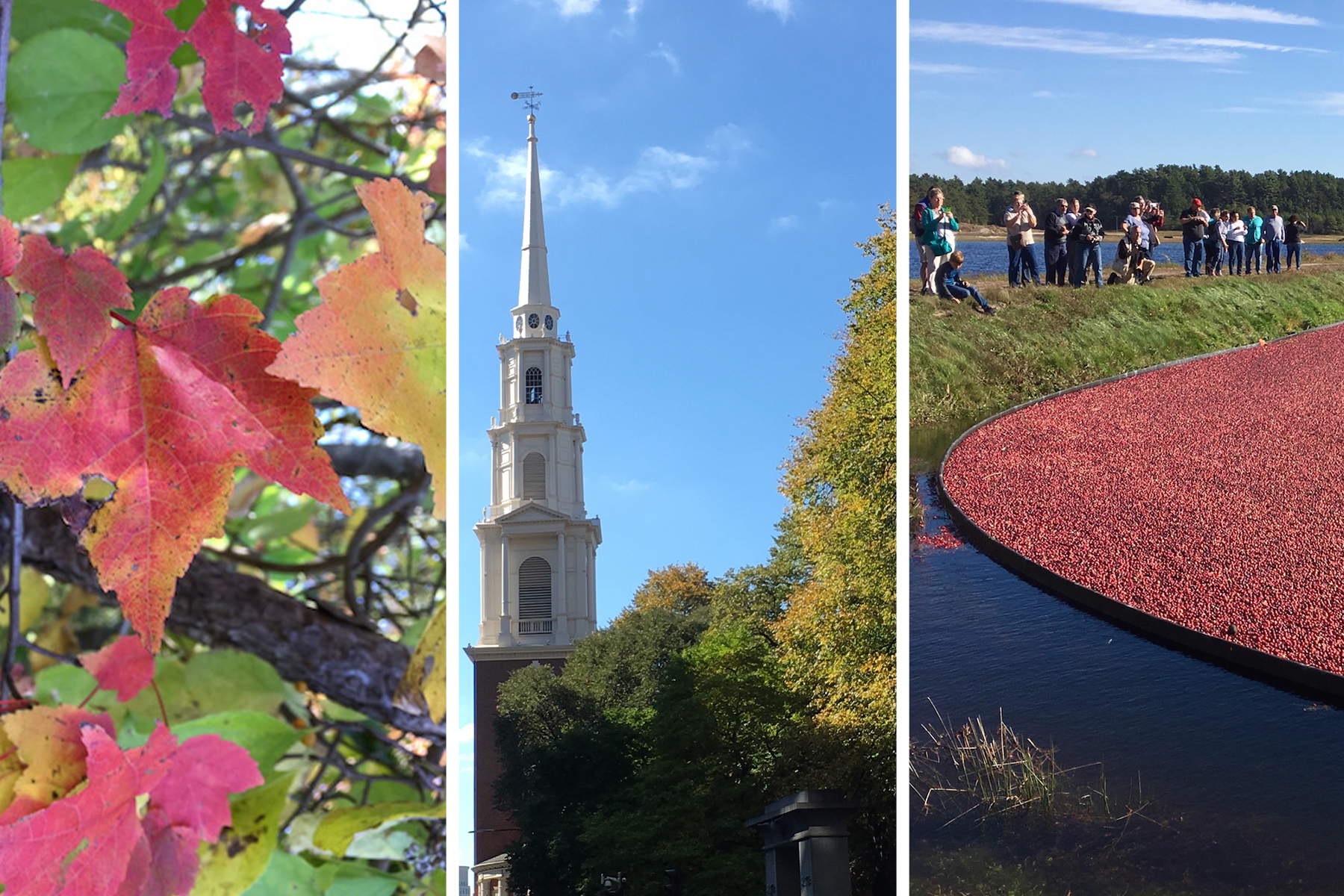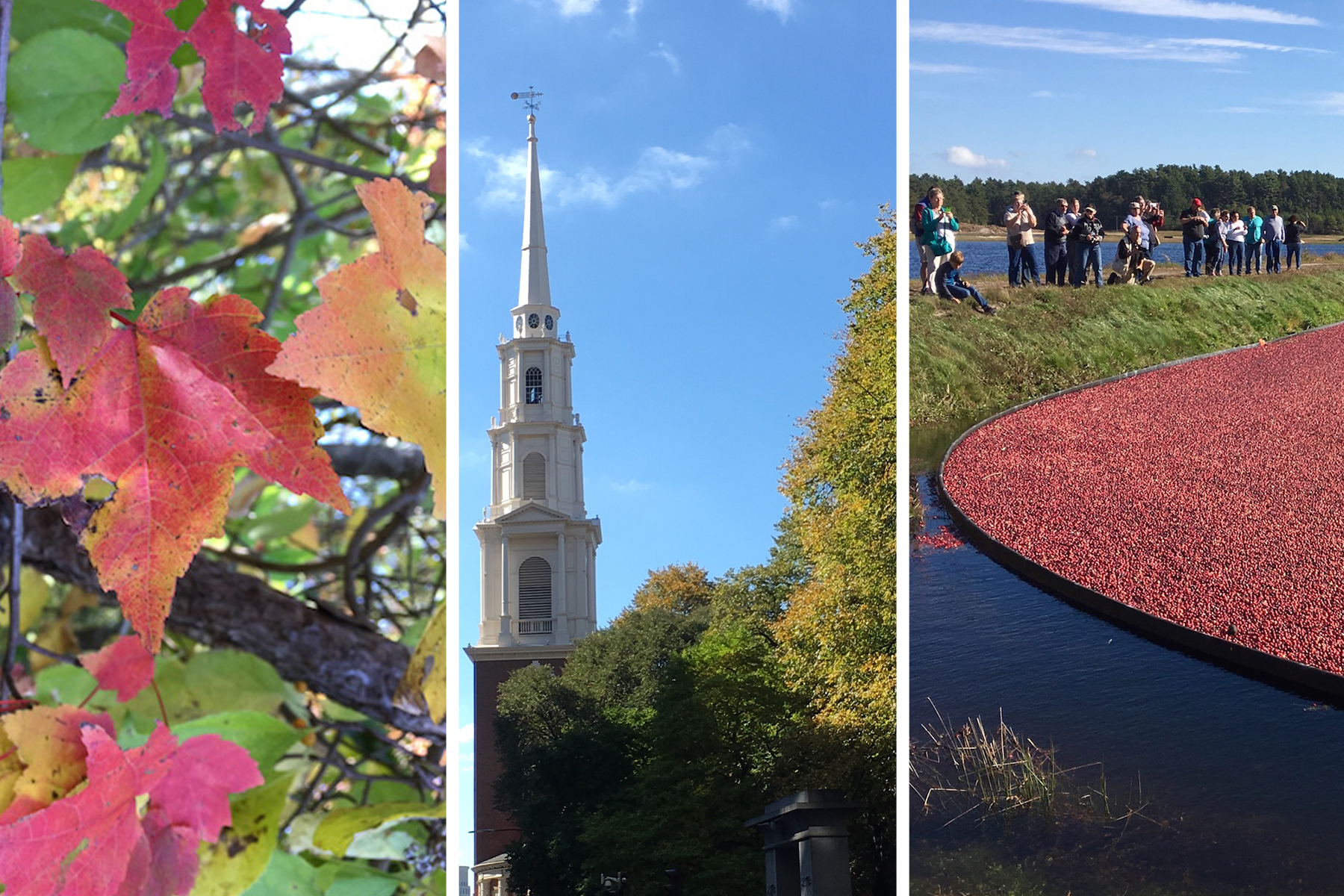 I spent a day in Boston's North End with a dear friend, where we enjoyed Italian treats and gained 5 pounds.   The area's Italian immigrant story dates back to the 1860s, and that history permeates the narrow streets still filled with restaurants, shops and bakeries.
We landed at
Monica's Mercato & Salumeria
for an Italian sandwich (fresh meats/cheeses, homemade bread and hot cherry peppers, of course), and below I'm preparing to take a bite of the sandwich we split.  It was SO good, and I wished I had gotten a whole one 🙂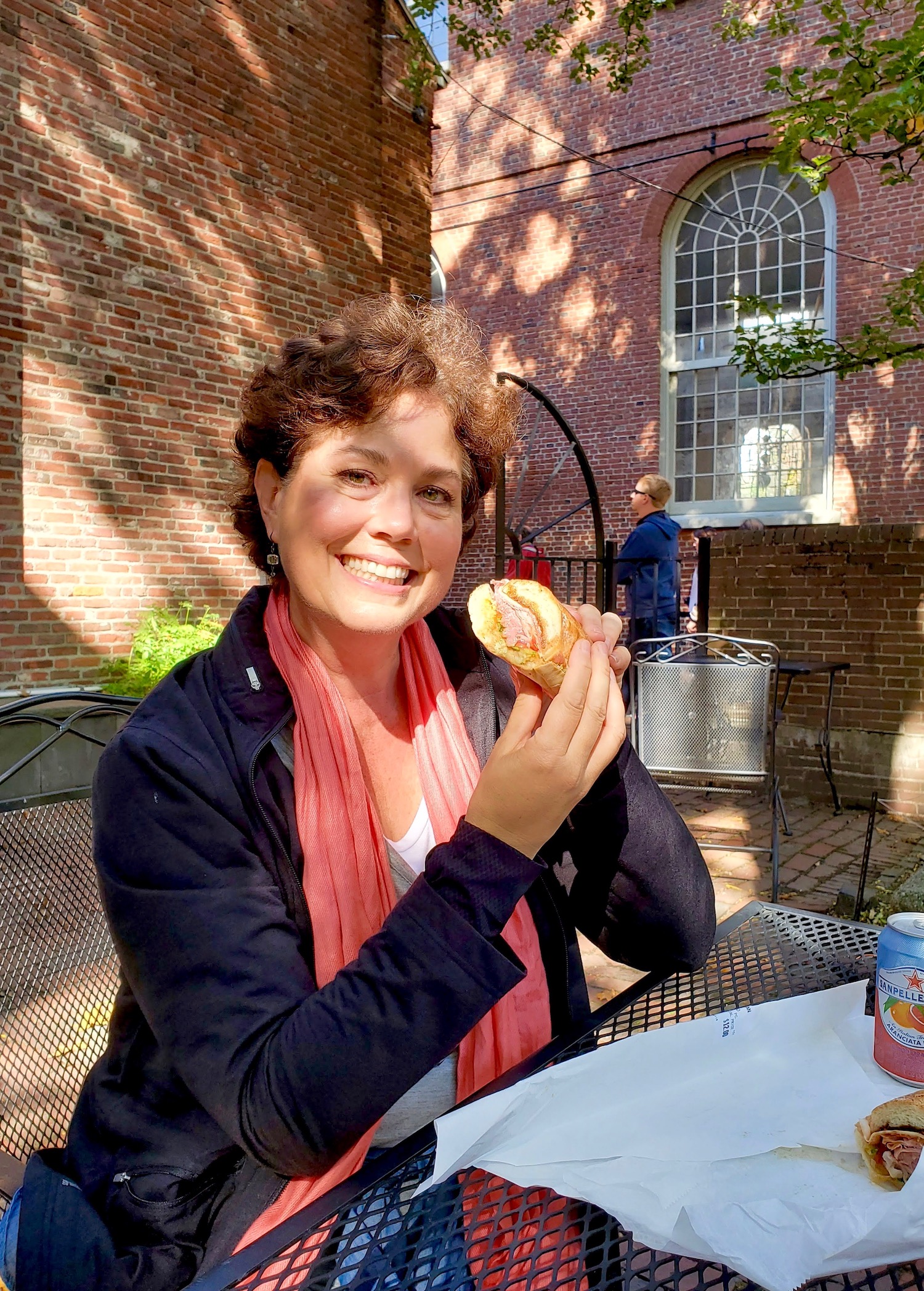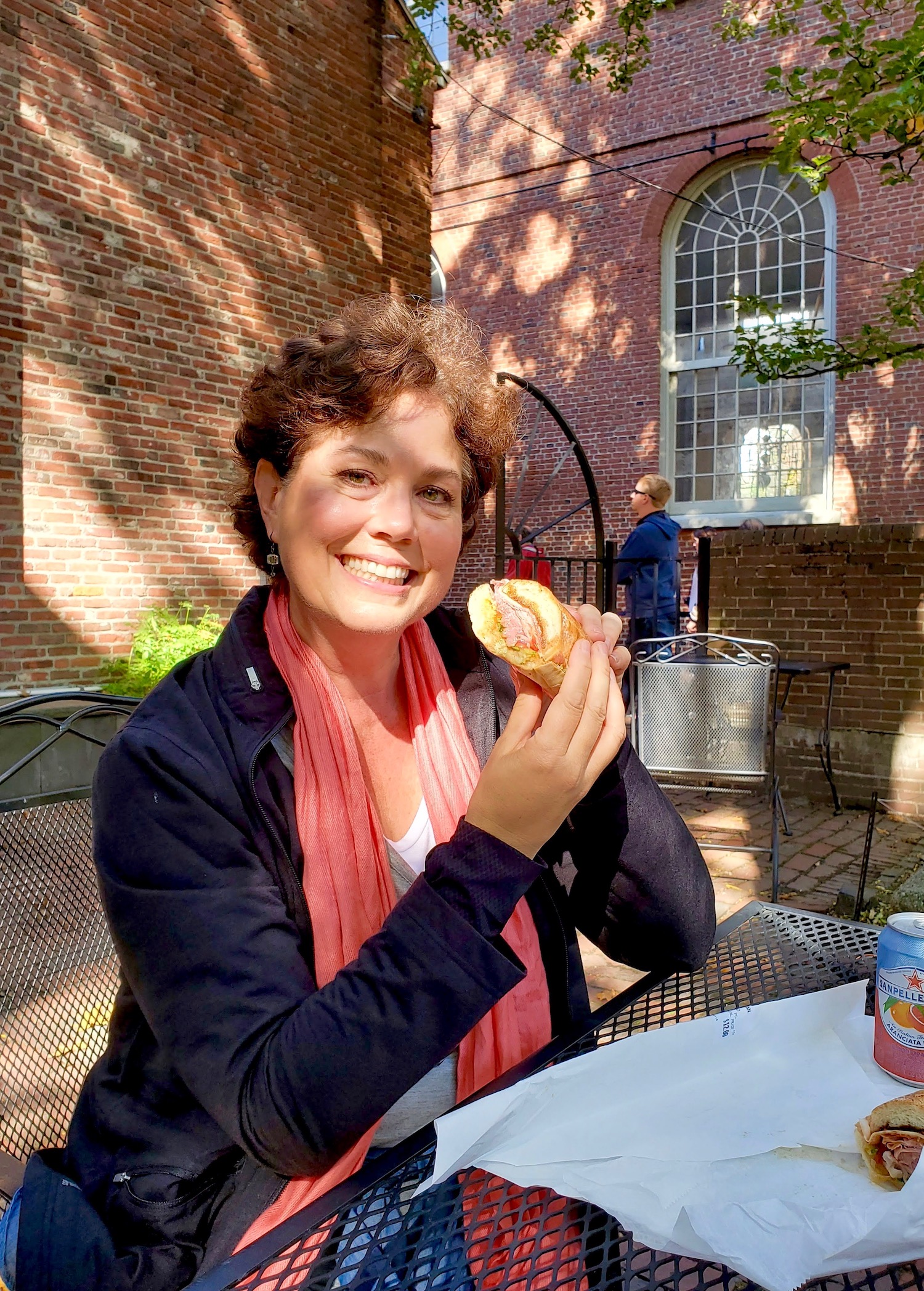 If you go, be sure to look down as you exit the building to see this fork and knife, marking the original location of Monica's restaurant: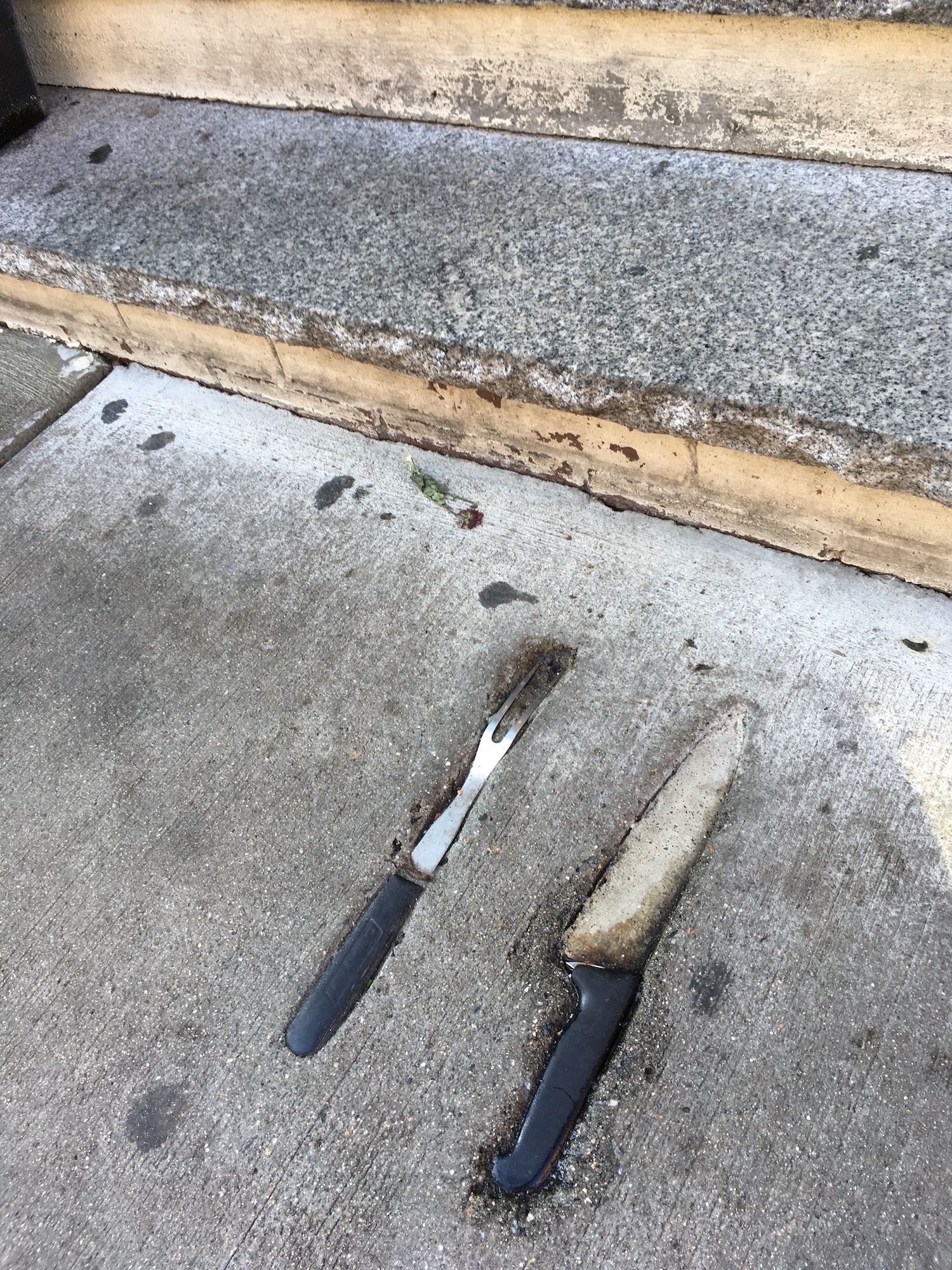 You'll also spot other things embedded in sidewalks near entrances to restaurants, barber shops and storefronts in the North End.  I spied forks, shears, coins, and even a hatchet!  It's a sweet piece of history, marking where family businesses have been.
Next up, a stop at
Regina Pizzeria
(the one in the North End is 'the original,' making pizza since 1926).  The guys working the well-seasoned oven weren't excited about me taking their picture but, really, I had to.  We ordered a small cheese, knowing we had to save room for dessert (P.S. that's our pie on the far right):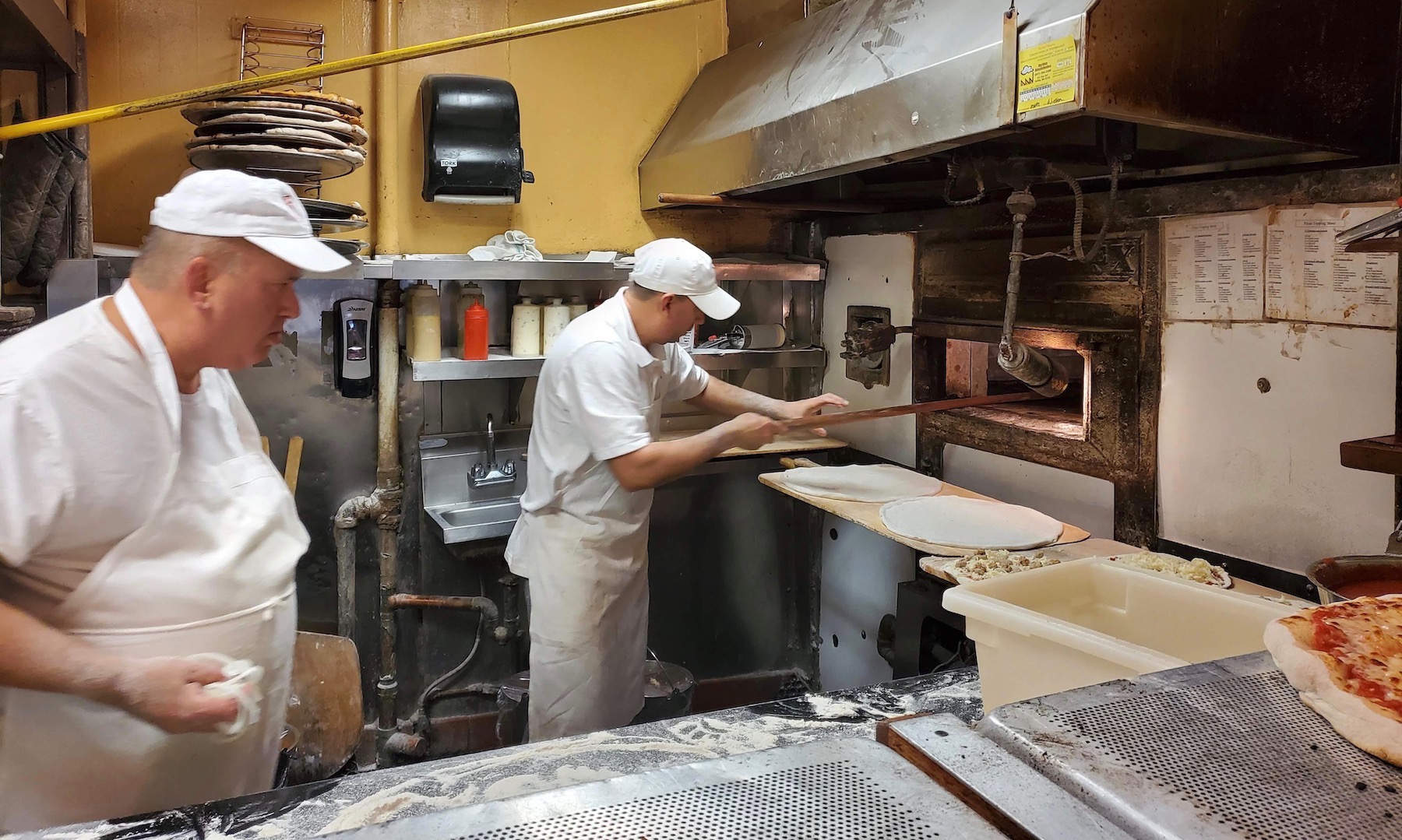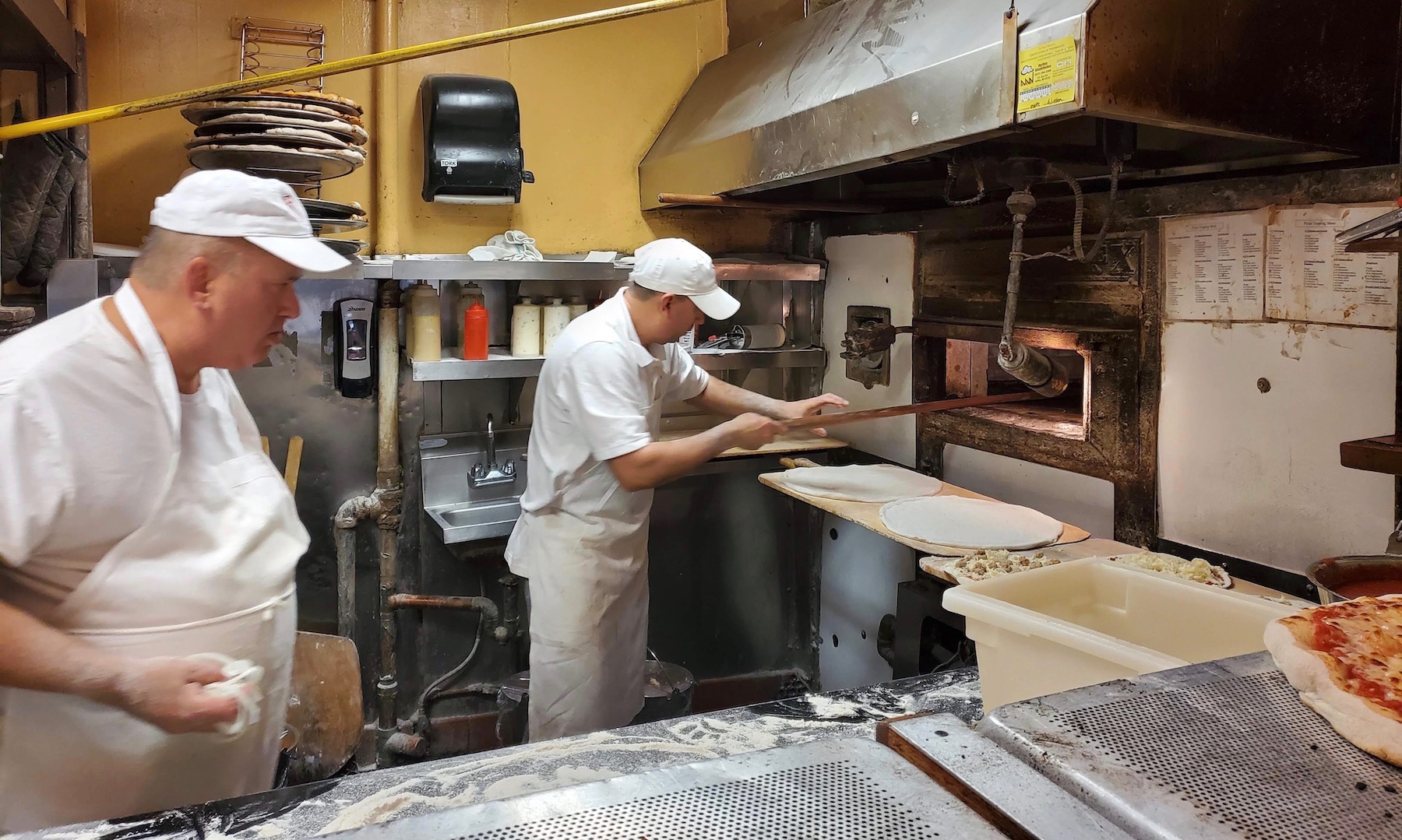 One of the most revered treats in the North End is the 
cannoli and it's said that 
Mike's Pastry
and
Modern Pastry
offer the best.  Bu
t ask any local and you'll find opinions and loyalties differ.  Honestly, I didn't have time to compare – I just wanted one.  We waited in a long line at Modern, paid for two (cash only, so be prepared if you go), then sat in a sunny spot to enjoy every morsel of the crispy (but still slightly soft/easy to bite) shells, rich filling (not too sweet), and buttery pistachios.  I hereby declare it the best cannoli I've ever eaten.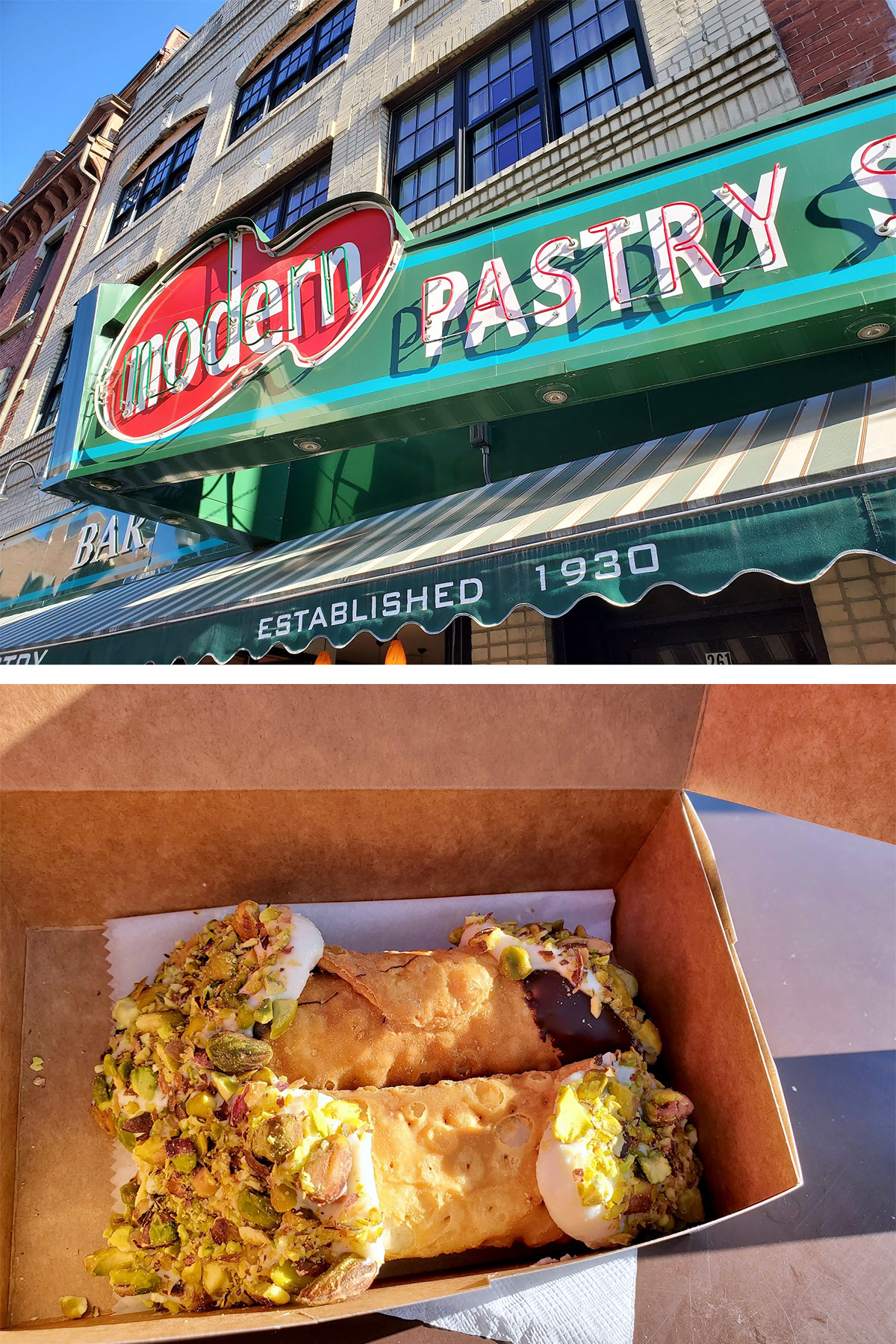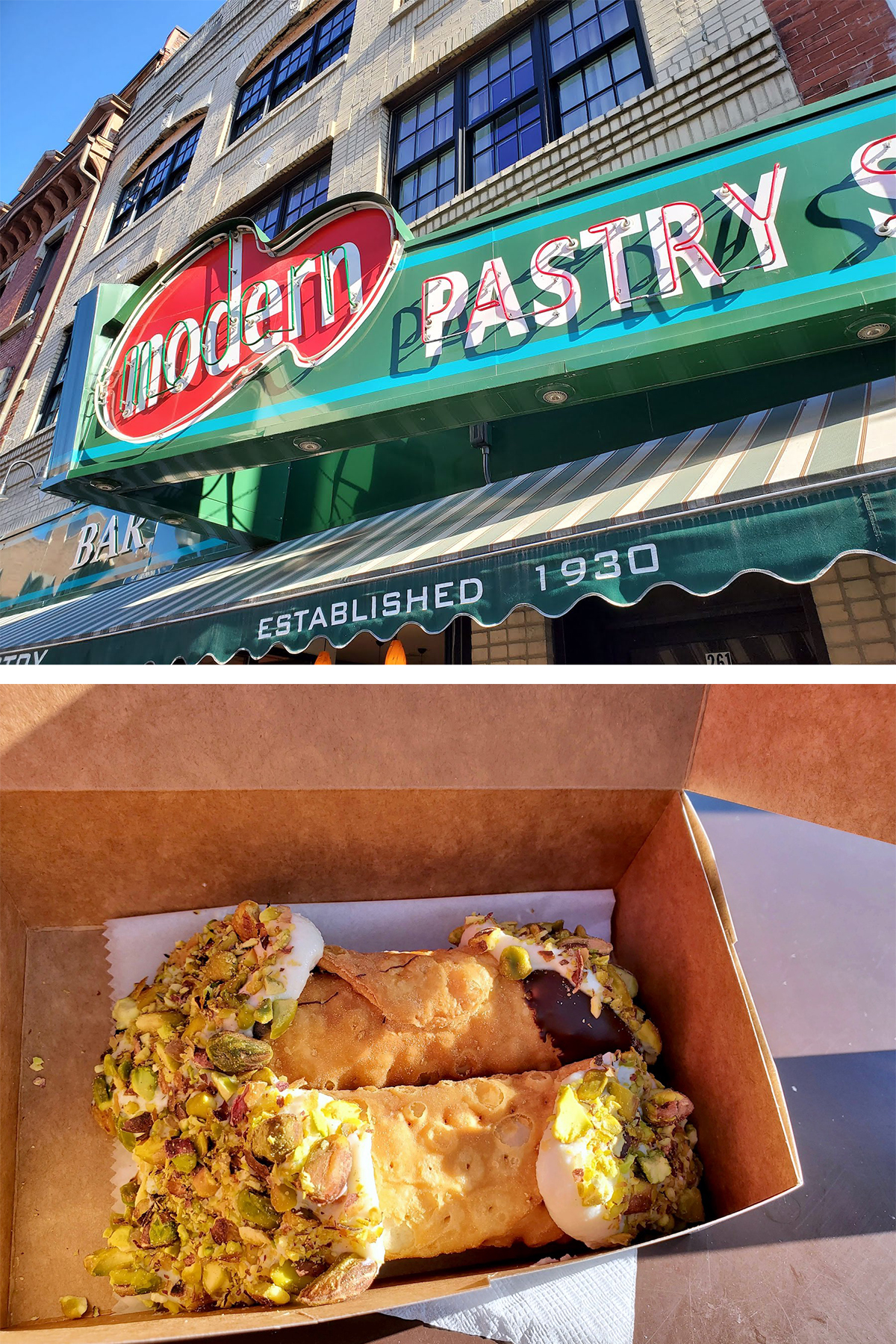 Just had to snap a pic of this sign, proving that Bostonians really do have a language all their own AND a sense of humor.  This popular convenience store in the North End is especially great for late-night snacks, drinks and lottery tickets: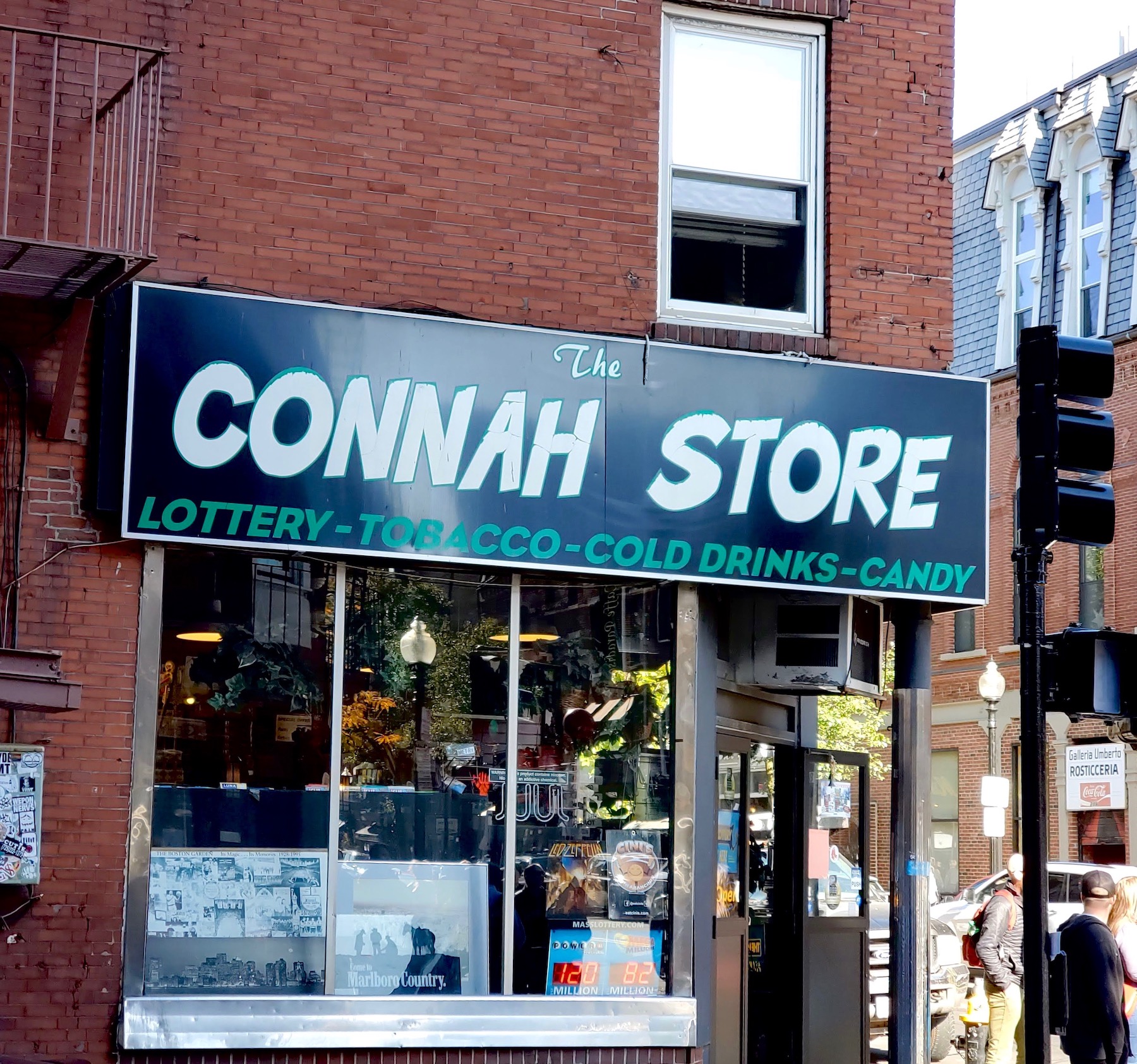 It was a beautiful, sunny day, so we even roamed the Public Garden to see the carousel, swan boats, and the famous pair of swans, Romeo & Juliet: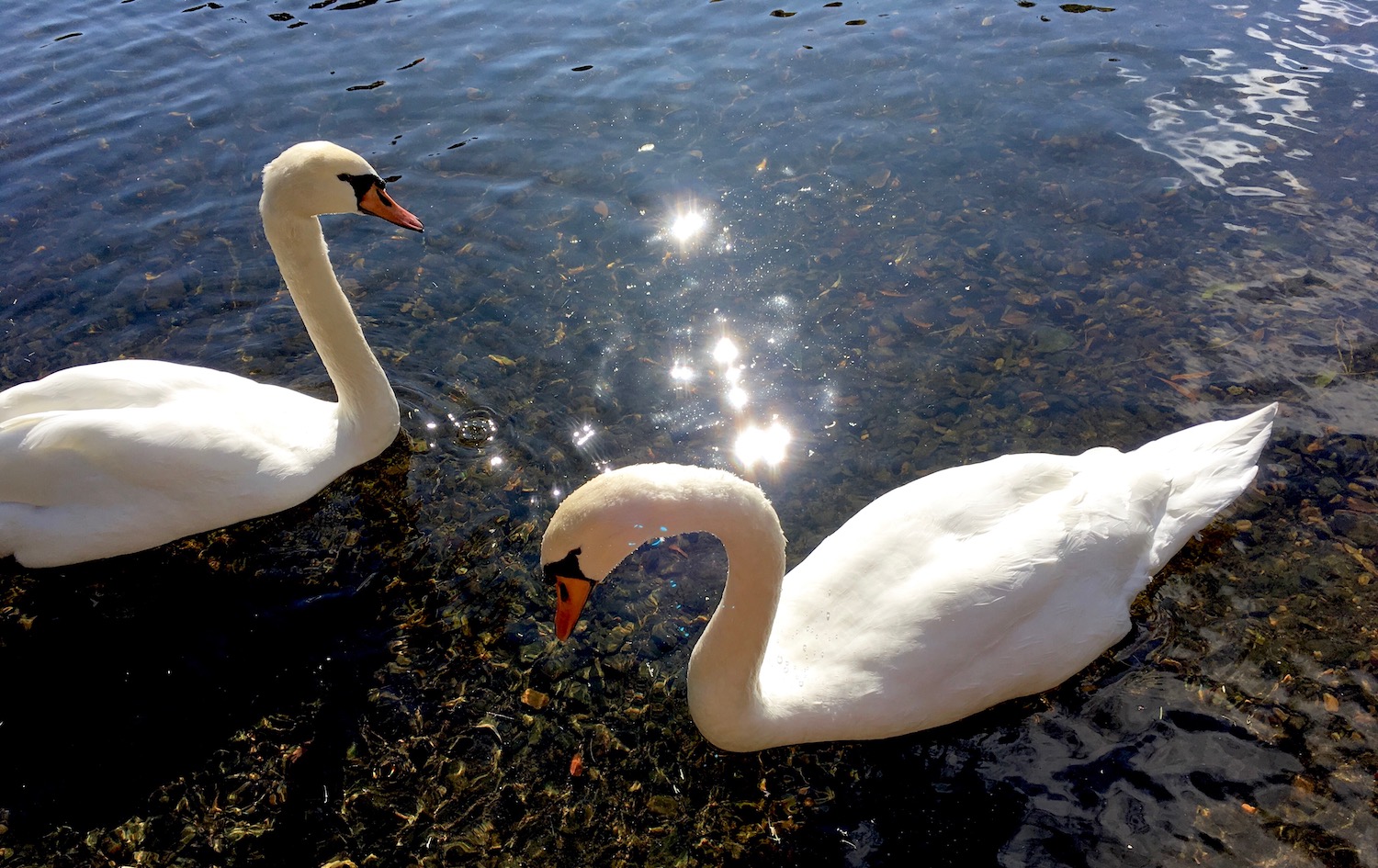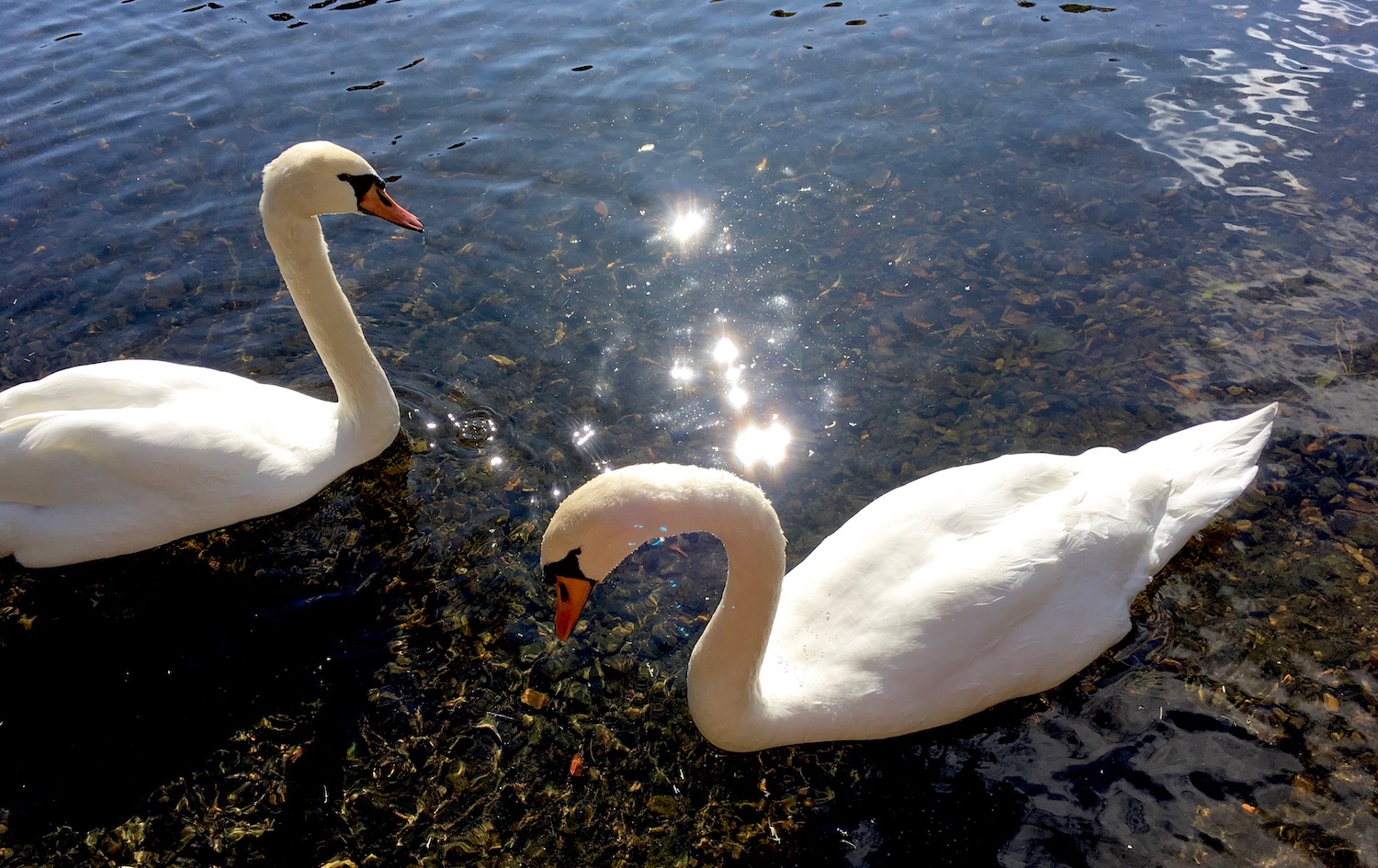 In my book, a trip to Boston wouldn't be complete without a stop at
Faneuil Hall Marketplace
, which brought back memories of when we visited as kids and ate freshly-made French fries in cups, slices of Regina Pizzeria pizza, lobsta rolls, and Baked Bean candy.  While there, you'll even see actors in costume, sharing pieces of Boston's history.   I still think it's a wicked awesome place 🙂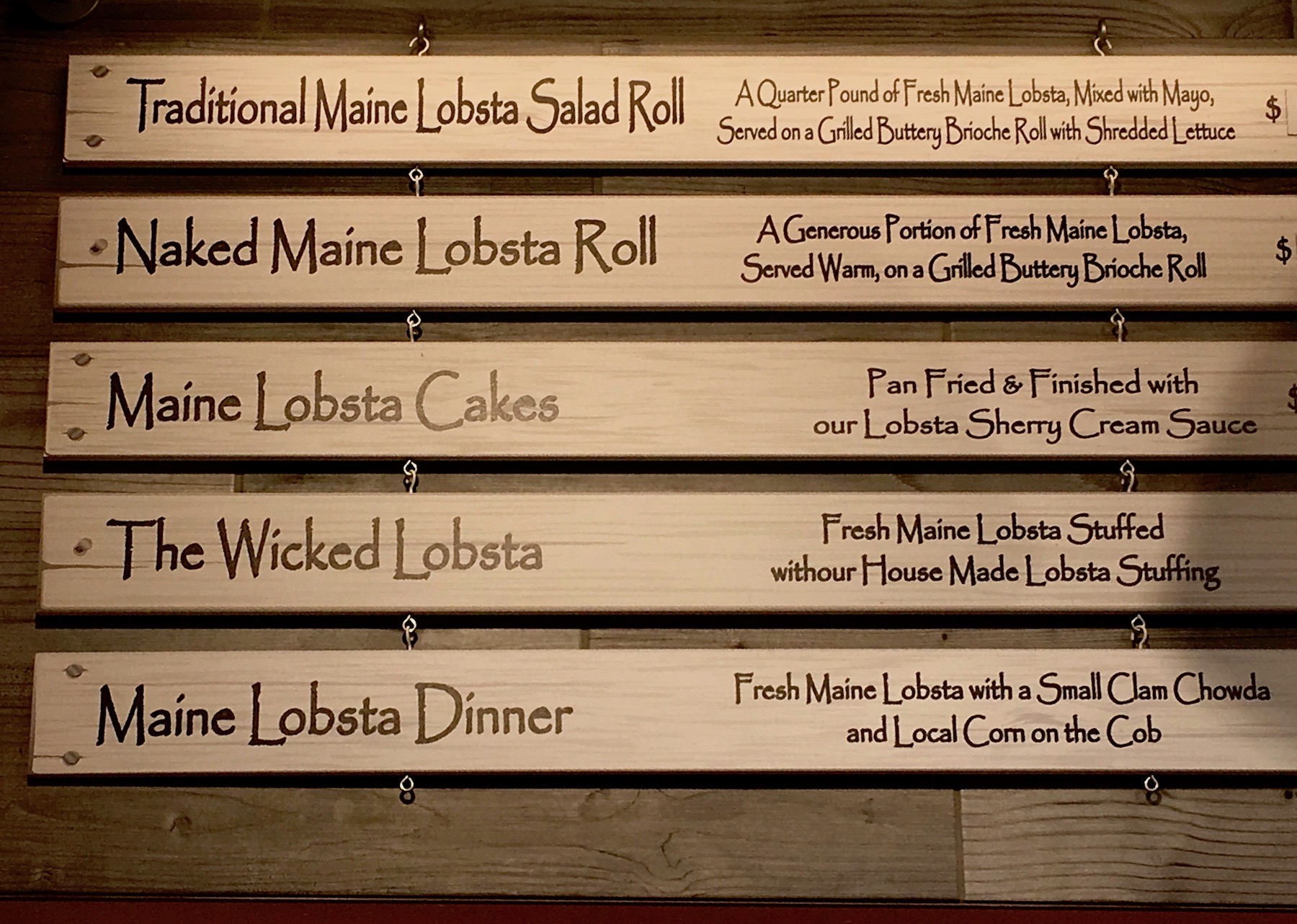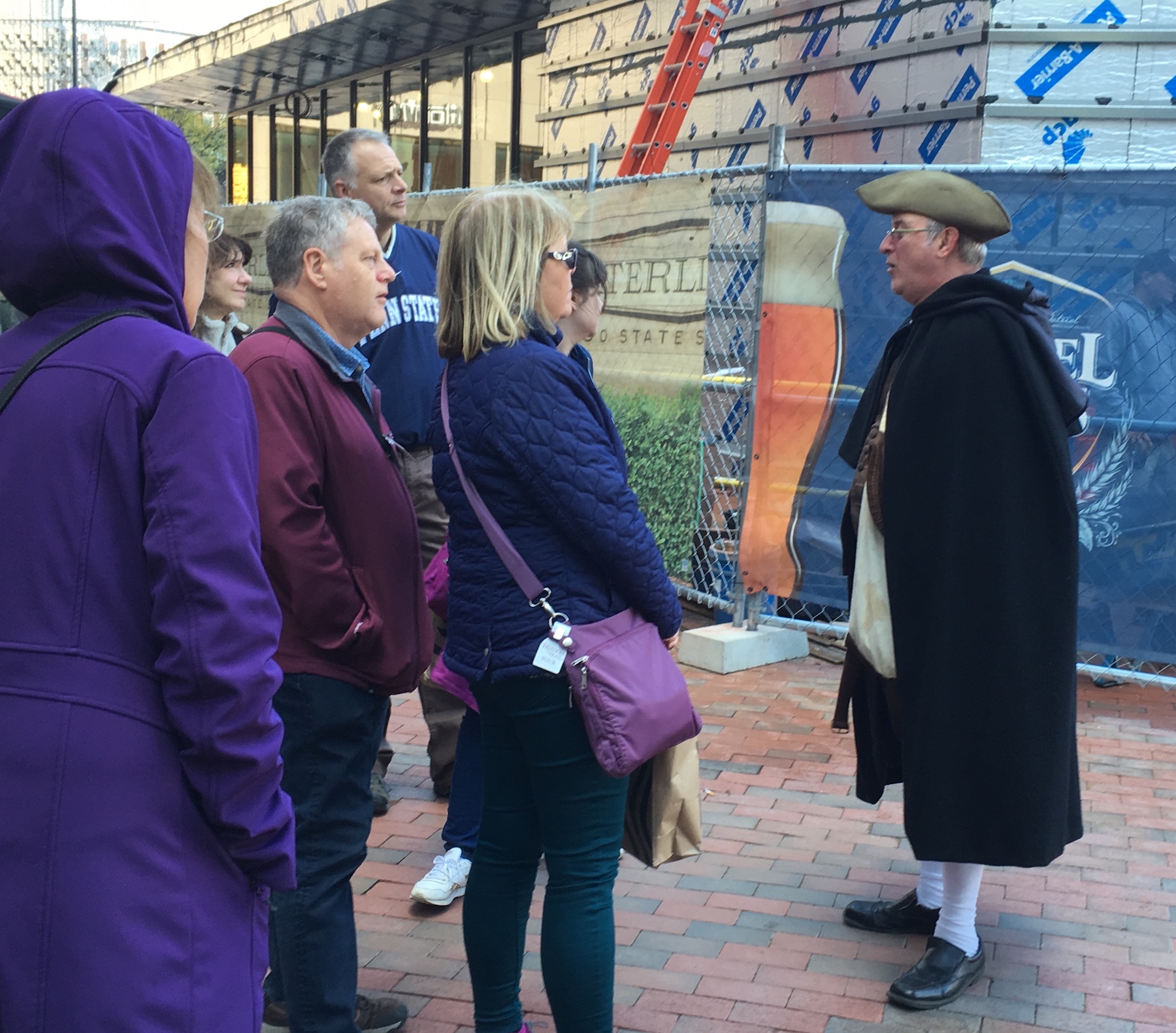 Two more places you might want to check out if you're in southern Massachusetts: 1) the
Cape Cod Museum of Art
in Dennis is a lovely spot to see local art and roam through a sculpture garden; 2) in North Easton
The Farmer's Daughter
 is a sweet breakfast/lunch spot offering delicious items from many local farms (be sure to order the sweet potato hash with apple, onion and turkey sausage)!
A great trip, chock full of experiences to fill my internal well and send me off again to life in Florida 🙂
Do you have a special place that fills your well?!?  If so, please share!