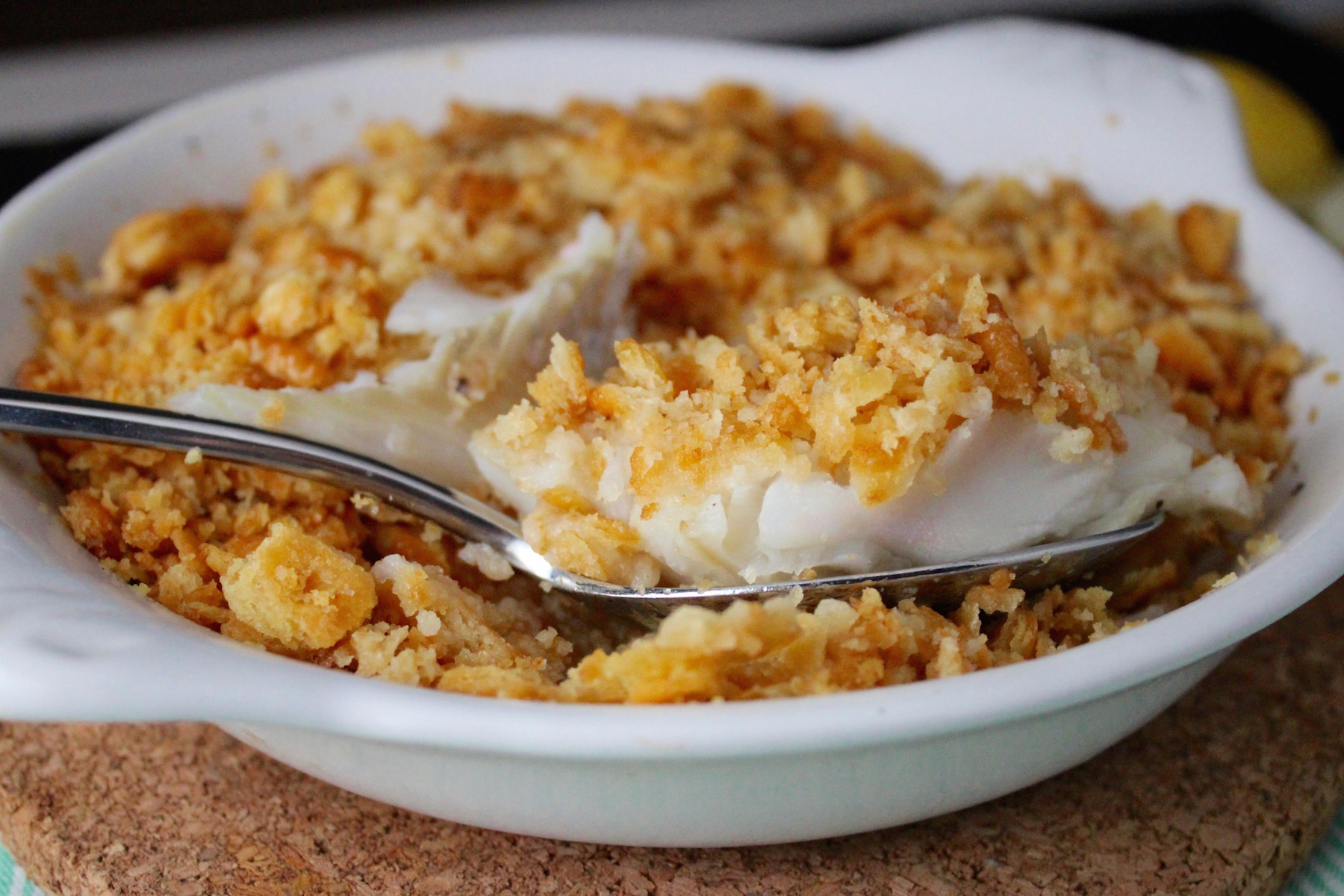 Baked Cod topped with buttery Ritz crackers and fresh lemon juice is one of the quintessential dishes of New England and it's one of my favorites, for sure. It's especially yummy on a chilly or damp evening, and it's also an escape from all those grilled and healthily prepared dishes we try to eat most of the time. I've even heard it described as "soul-satisfying," which is spot-on.
This is an easy recipe which only requires a few ingredients and it works with any white, flaky fish, which offers lots of options when shopping (or fishing).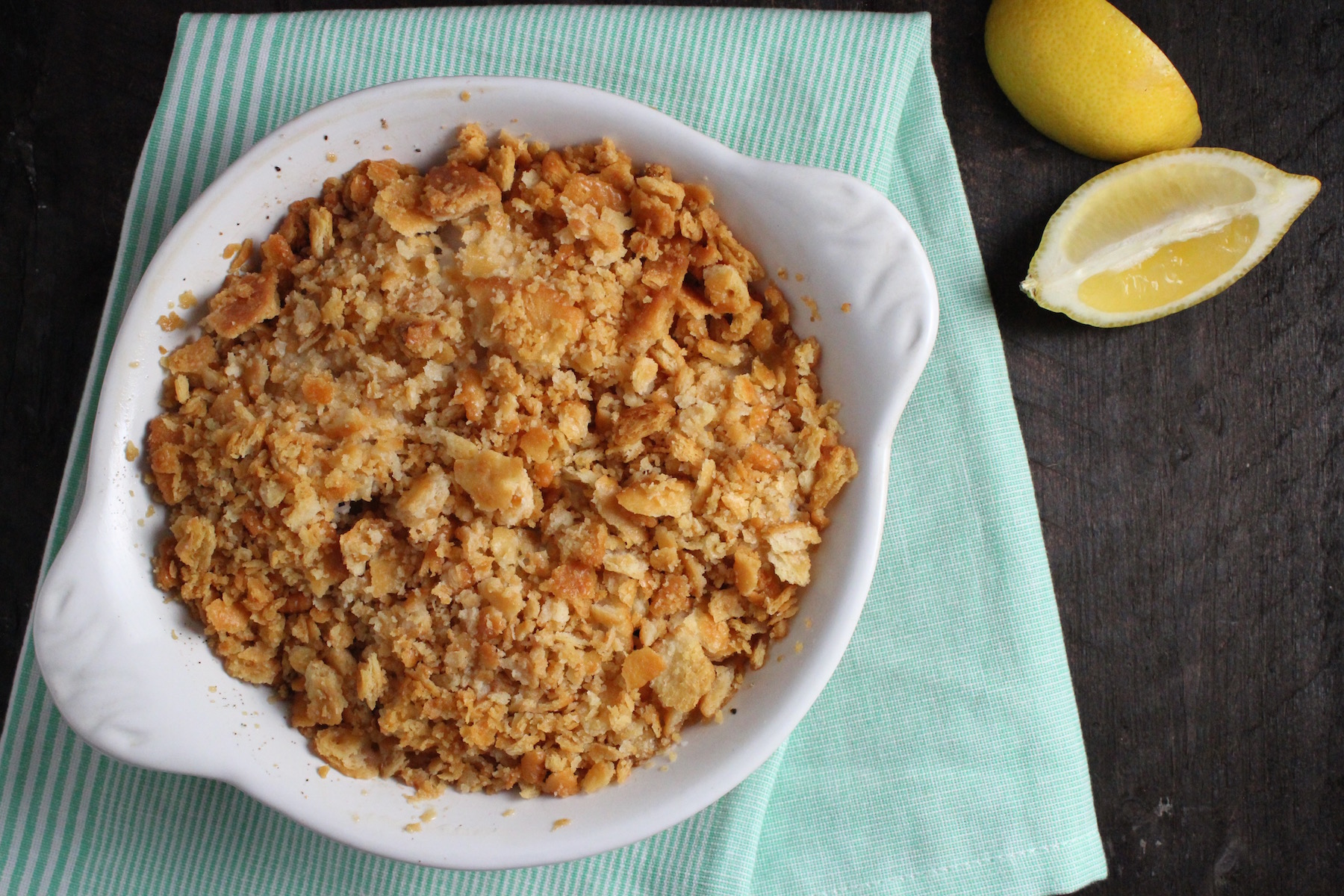 I haven't been able to confirm how the recipe originated, but I did recently learn a bit more about those humble Ritz crackers. Did you know that this year marks their 81st anniversary? That's amazing. I also thought it was funny to learn that they were initially marketed as a "taste of affordable luxury" — don't know if I'd go that far, but they're certainly good with a variety of toppings. You may even remember their old marketing campaign: "Anytime is the right time to serve Ritz"!  Last weekend was the right time for me because I found some beautiful cod (on sale) at my local fish market and was excited to make a dish that always brings me back to my childhood. I hope you give it a try 🙂

New England Baked Cod
Author:
My Delicious Blog
Ingredients
1 lb. Cod (or any white fish)
1 sleeve Ritz crackers, crushed lightly (you could use less, but I like lots of crumbs)
3 Tb. unsalted butter, melted
1 lemon
kosher salt
freshly ground black pepper
Instructions
Heat oven to 350 degrees.
Rinse fish, pat dry with a paper towel and cut into medium portion sizes.
Butter a medium casserole dish (big enough to fit all the pieces).
Lightly salt & pepper each piece of fish and place them into the buttered dish.
In a small mixing bowl, combine crushed crackers and melted butter.
Sprinkle cracker mixture over the fish.
Place casserole dish into oven and bake about 25-30 minutes, until fish is no longer opaque.
Remove from oven and allow to cool briefly before serving. Sprinkle with lemon juice and enjoy!