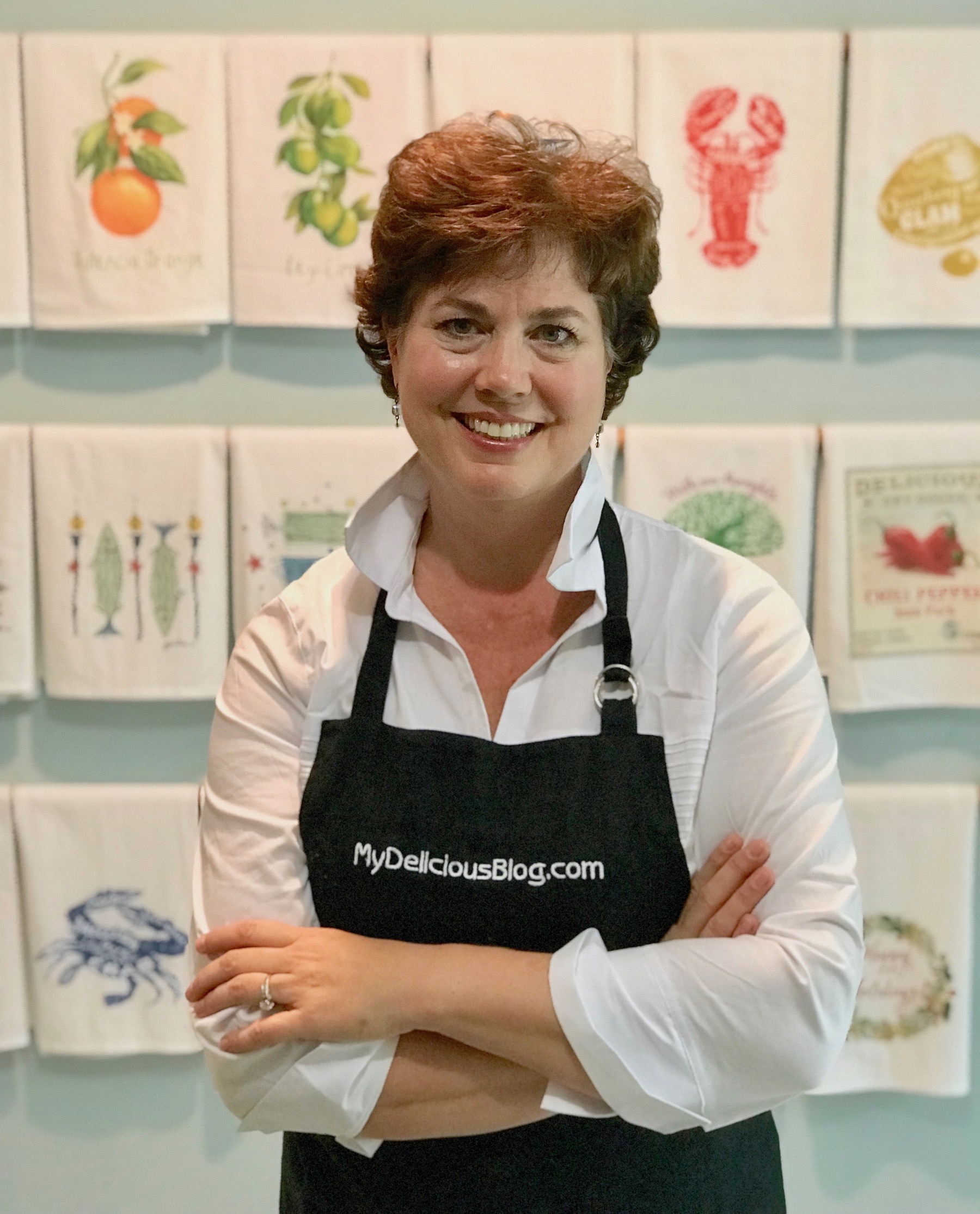 Today's Field Trip takes me to my own creative studio, where my husband and I work with our dog Libby, and our cat LuLu.
Sometimes it's easy for us to get caught up in day-to-day dramas/work tasks and lose sight of the big picture of what's really happening within our four walls.  So, this week, when the Herald Tribune published a
story
about our combined creative ventures, Brendan and I took a hard stop and realized that we do something pretty cool here, and I decided to share a glimpse of what happens behind the scenes. . .
We have worked together in our home studio since our wedding in 2005.  Here's a pic of that happy couple: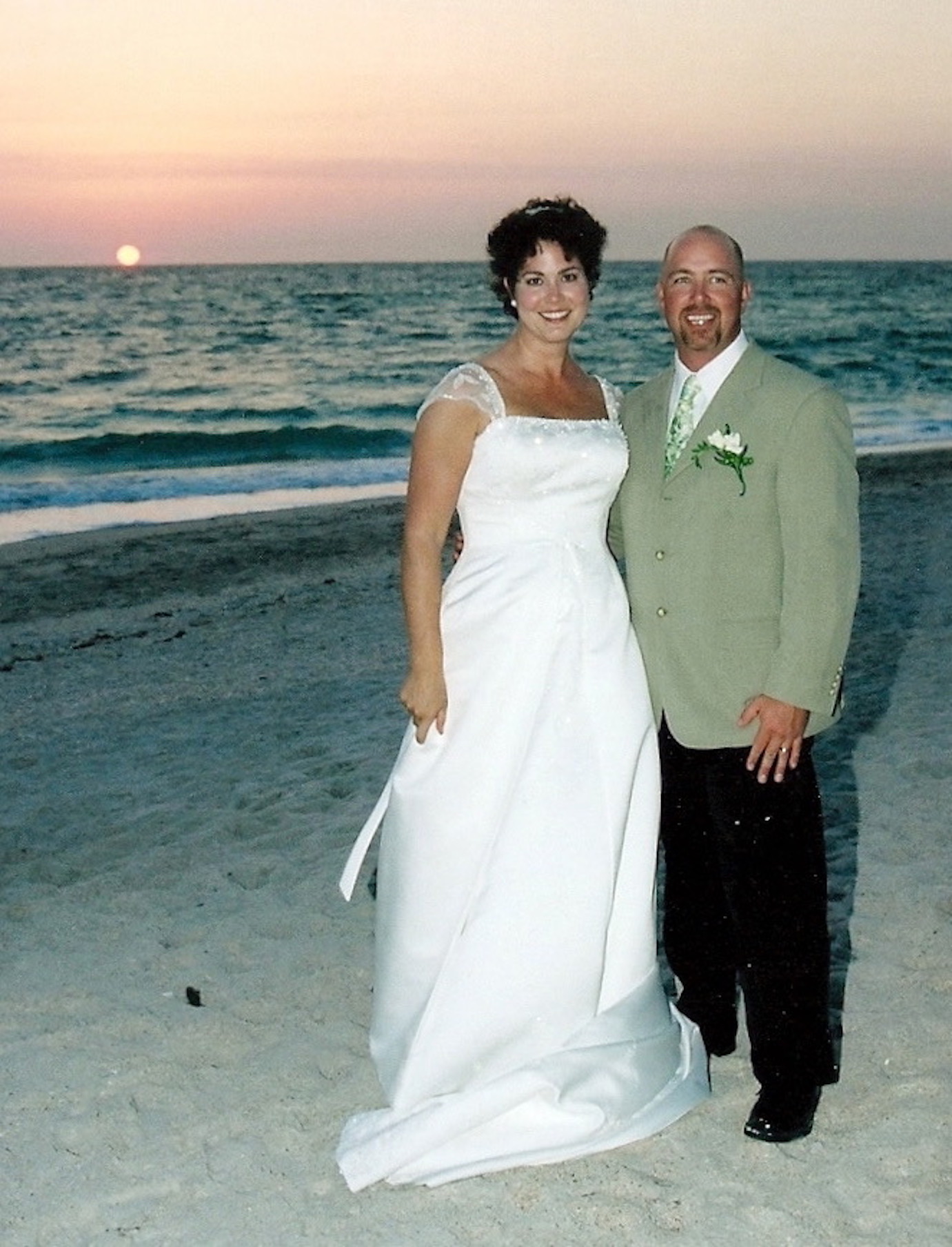 Little did we know, way back then, the number of creative avenues we would take over 14 years, or the volume of stuff we would churn out of this place!  I still do the tasks most folks never see, like accounting, ordering products, keeping the pets away from wet paintings, managing deadlines, website management/social media, and lots of other stuff.  But since I launched My Delicious Blog in 2016, I've worn even more hats.  While Brendan works on paintings, graphic designs, or t-shirts for wholesale customers, I'm creating recipes, taking photos, managing freelance writing projects, planning cooking workshops, and fulfilling orders of Delicious Dry Goods towels.  And sometimes, if the weather is lovely, we both play hooky and go for a bike ride, head to the beach, or take Libby on the skateboard around the neighborhood. . .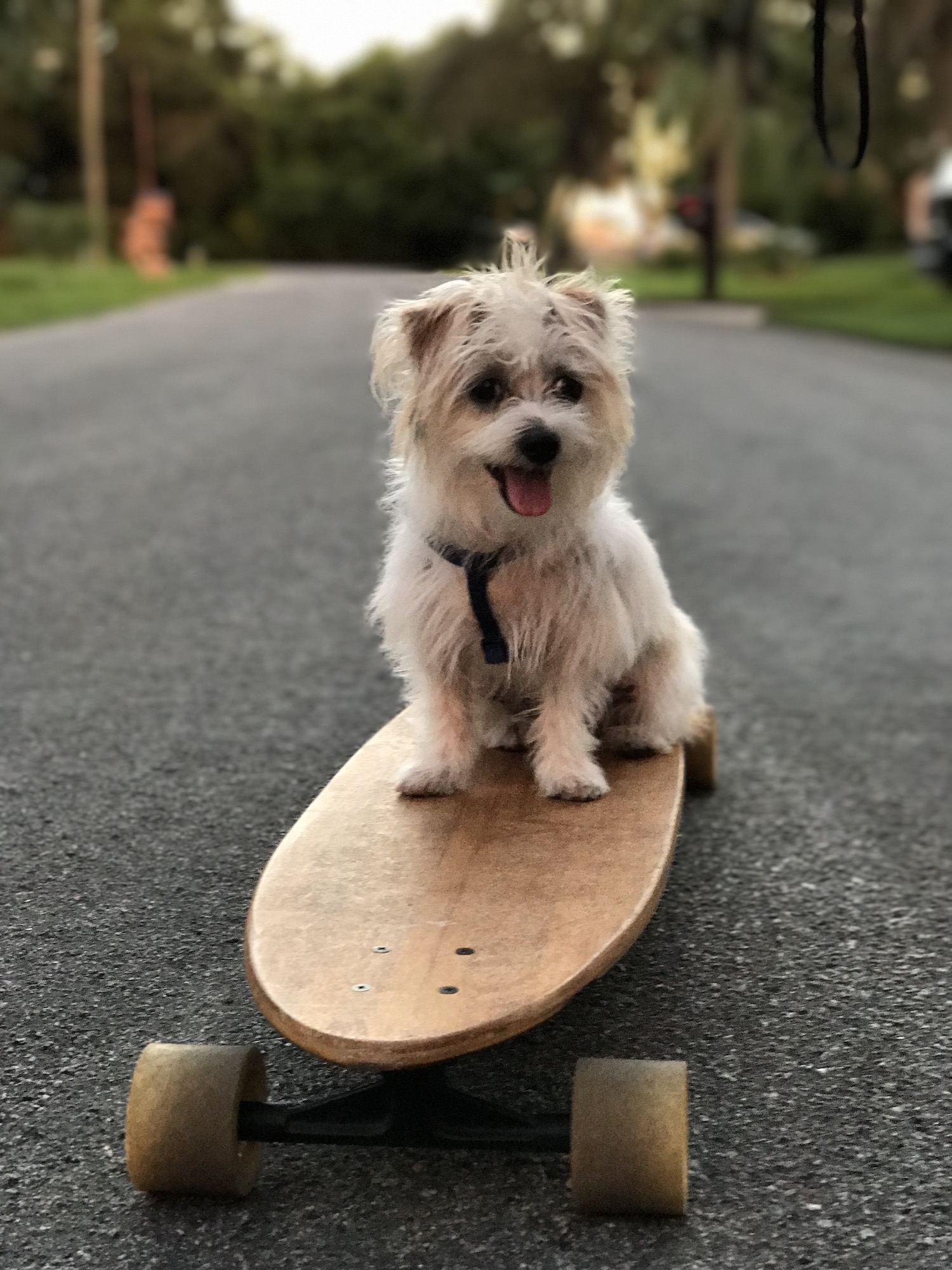 We always have a long list of projects, and it seems there's usually at least one painting on the easel: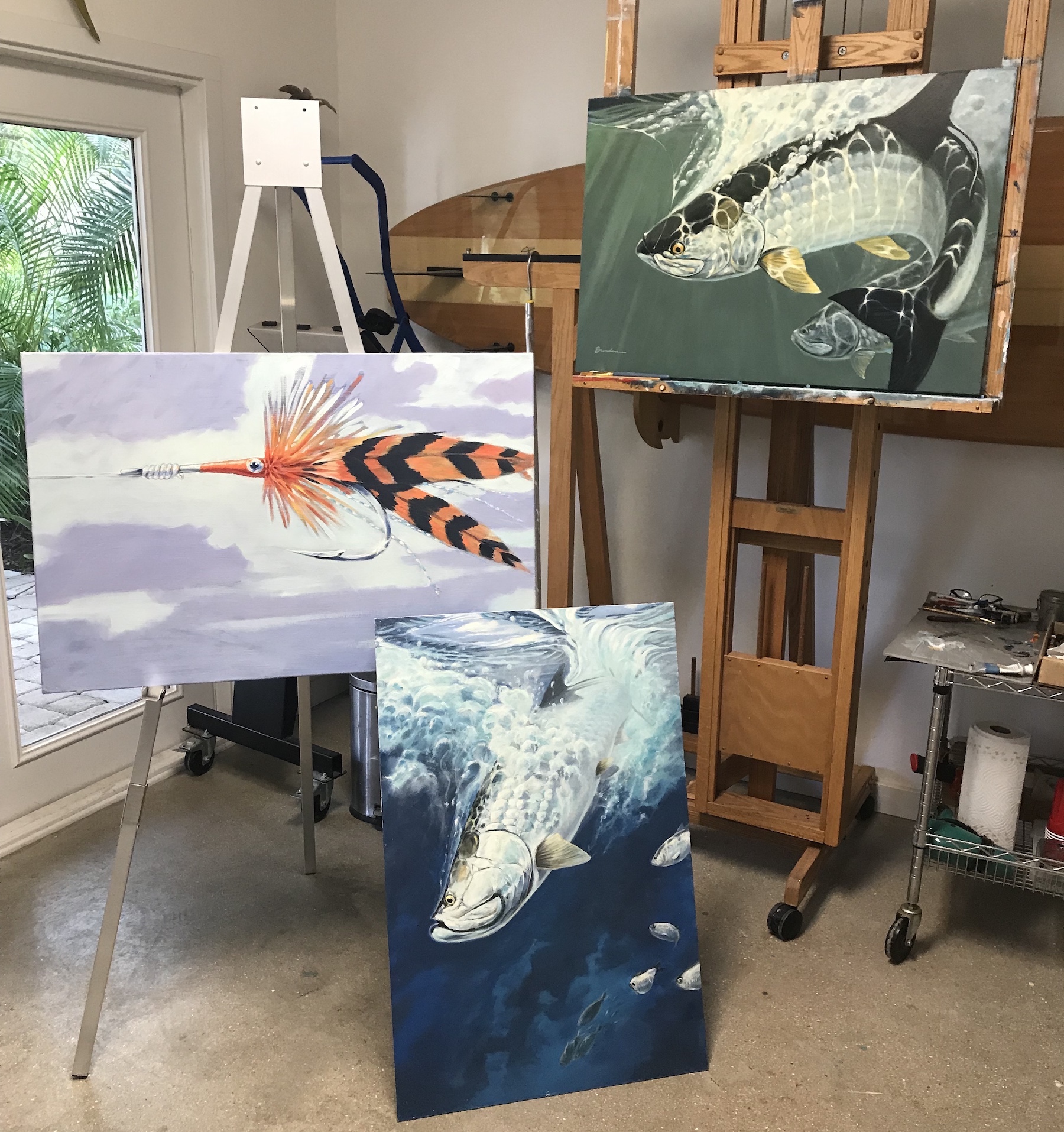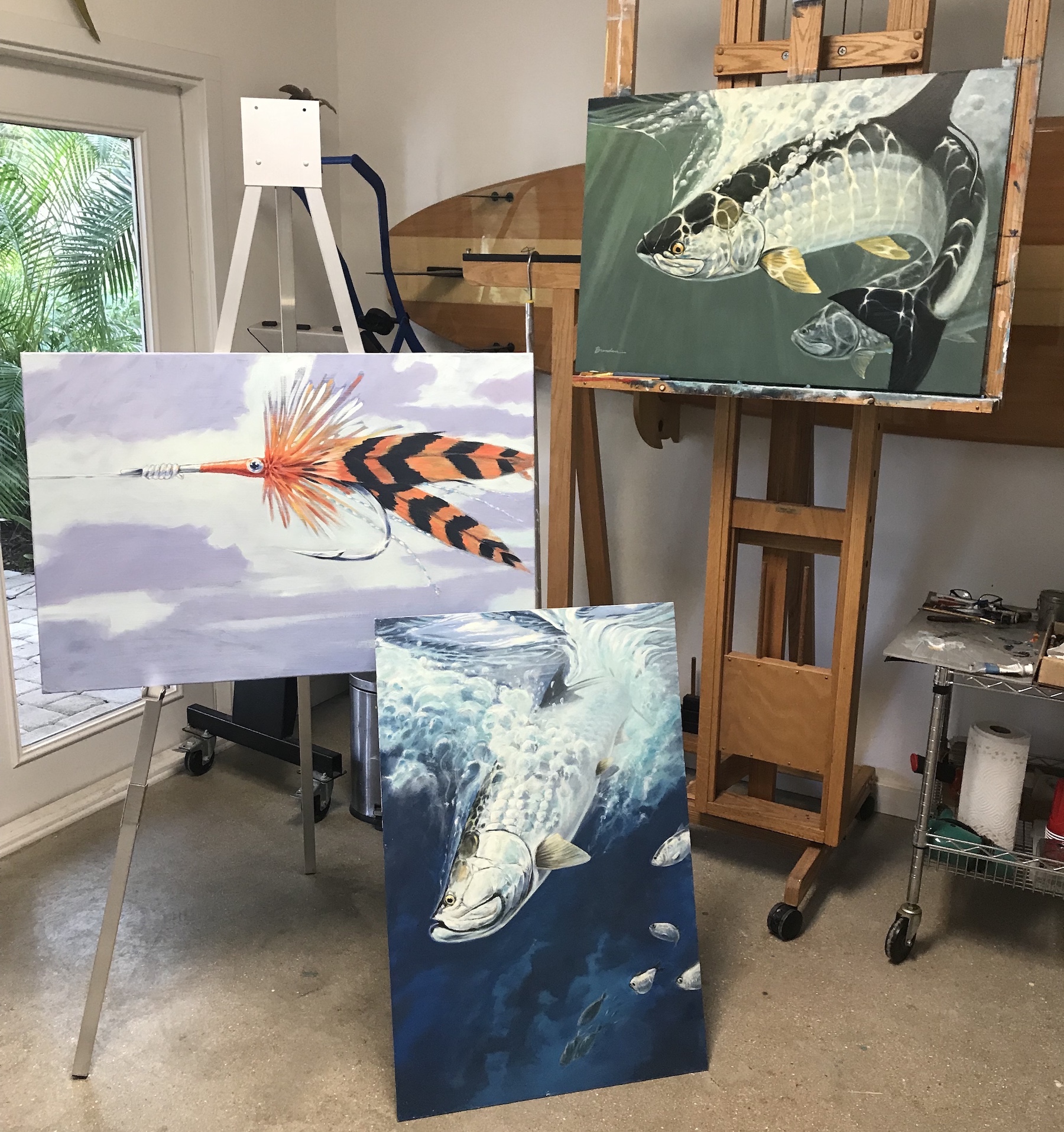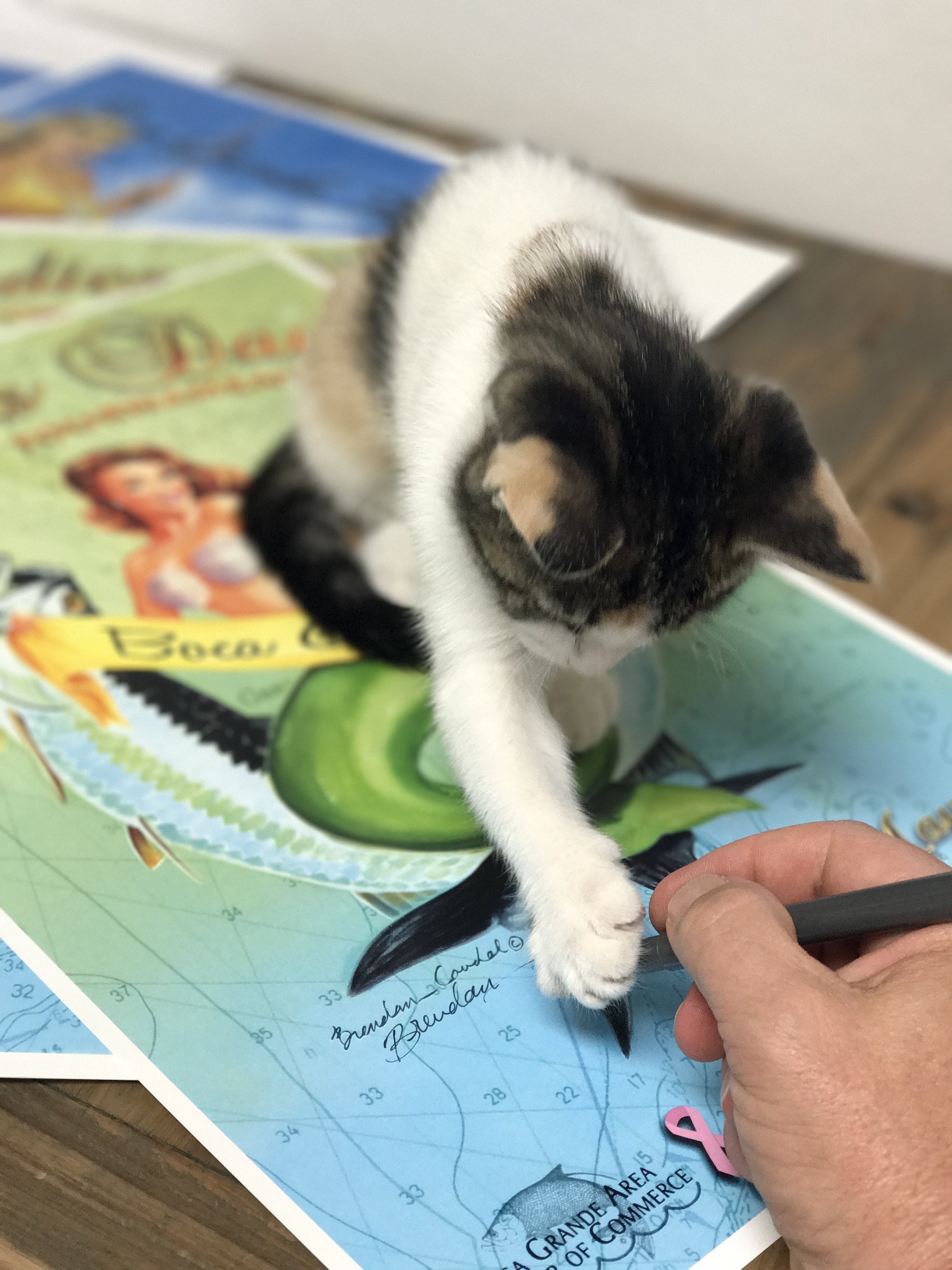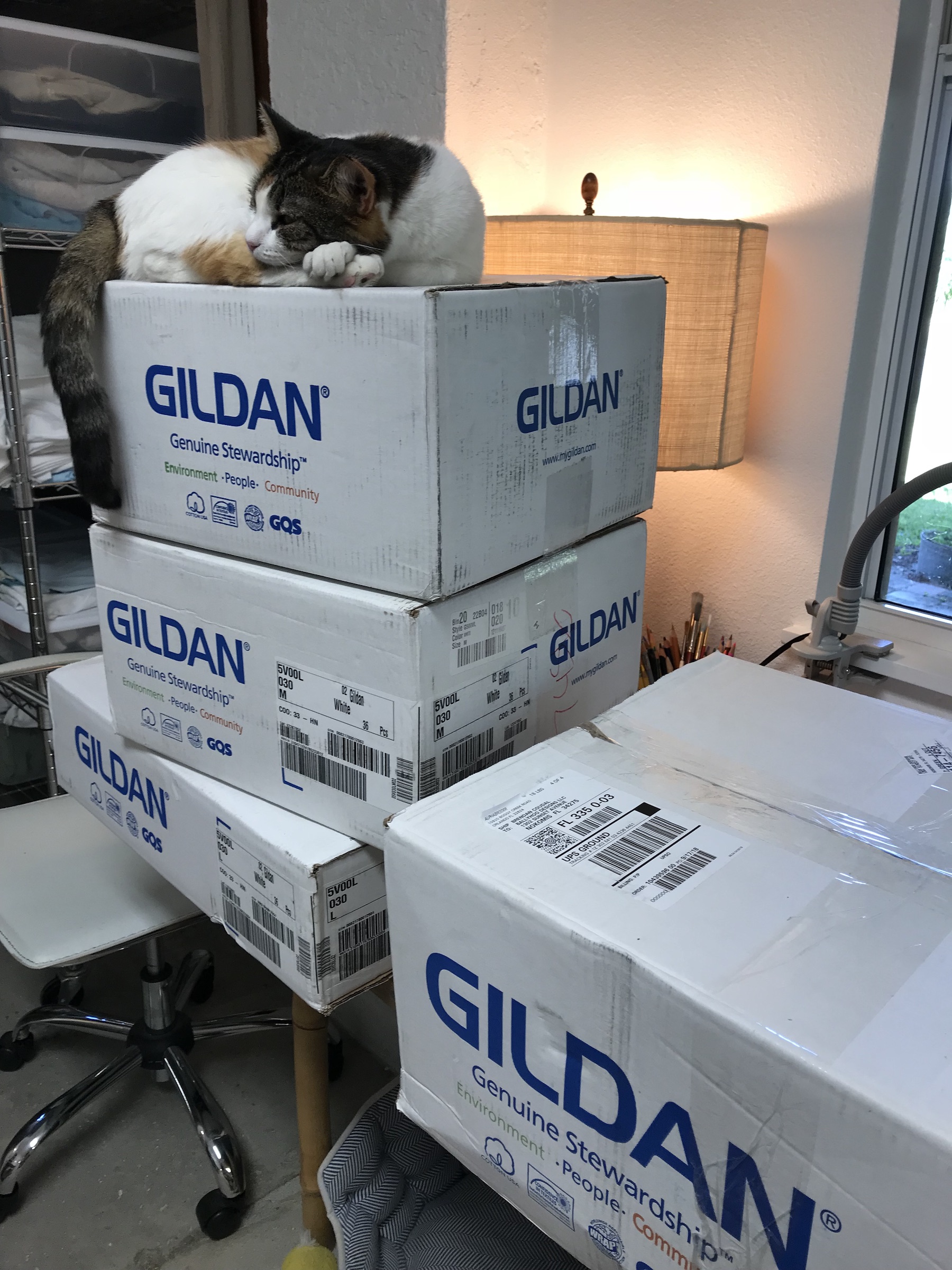 Speaking of those towels, I tap into Brendan for execution of design ideas.  We think differently – I'm linear and task/goal oriented, and Brendan is a visual, organic thinker, constantly thinking of creative solutions to challenges.  He never ceases to amaze me how quickly he whips up designs based on my rough outline, but then we collaborate on color selection, layout and final execution.  HOW we arrive at the end result differs, but our two heads together work pretty well.  And if you've ever wondered how we print designs on those towels, we have a digital Direct-to-Garment (DTG) printer, and here's how it goes: 
Towel Printing
Our studio work over the last year has been impacted greatly by our decision to buy an awesome 1974 Volkswagon Bus!  She was red and white and her name was Stella.  The gal who sold her drove her regularly, so her engine was in good shape.  But the same couldn't be said for her body or interior.  With the help of a village (my Dad, many friends, some professionals, and lots of supportive fans), over the course of MANY hours, we transformed her!  Her name is Luna now, because we have a special thing for full moons, and she'll be playing an integral role in our businesses, like deliveries, marketing, pop-up stores/tastings, and rentals for photo shoots.  Now that she's road-worthy again, we've been taking her (and Libby) for lots of rides, so be on the lookout for us if you're in the Sarasota area 🙂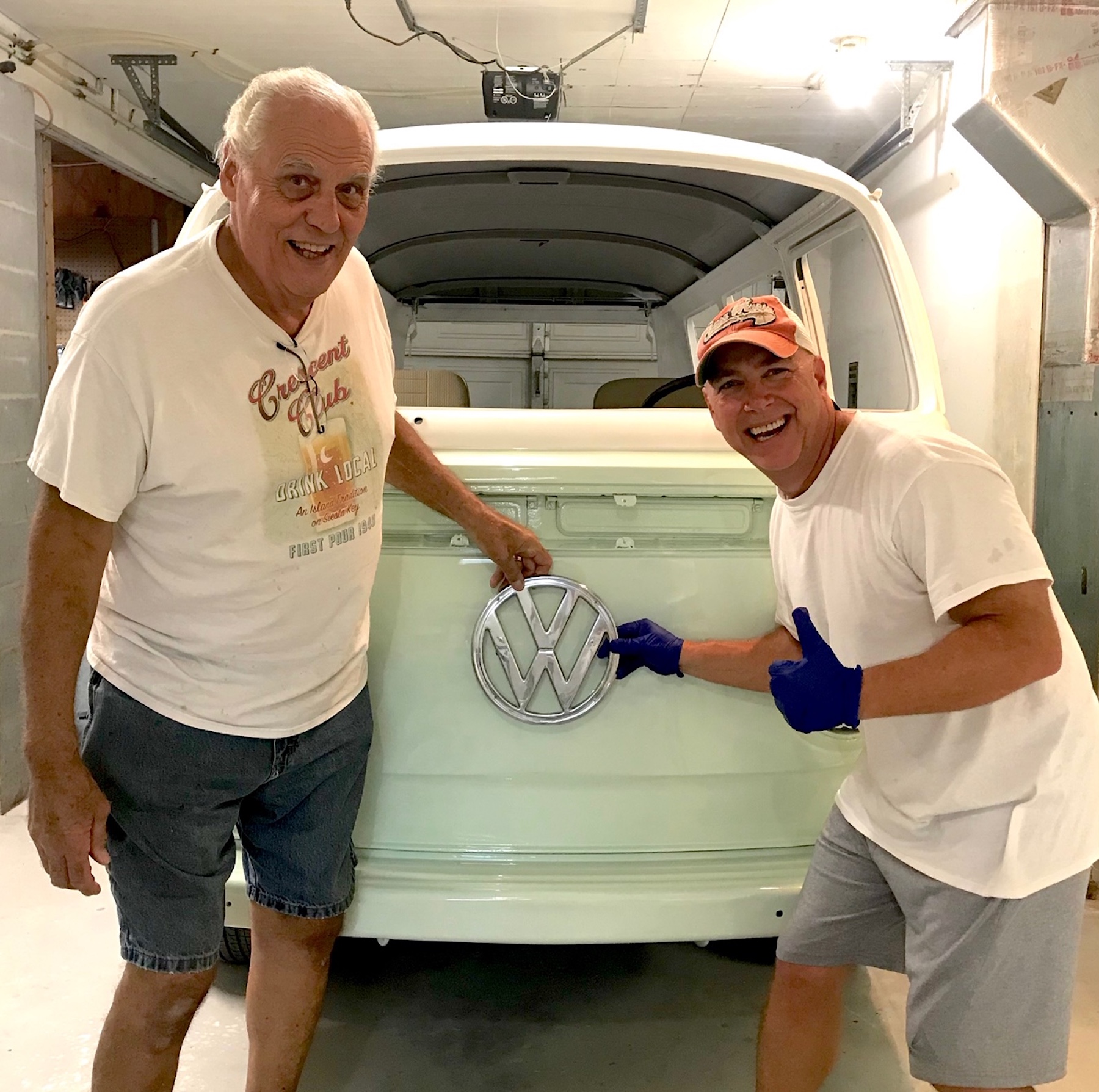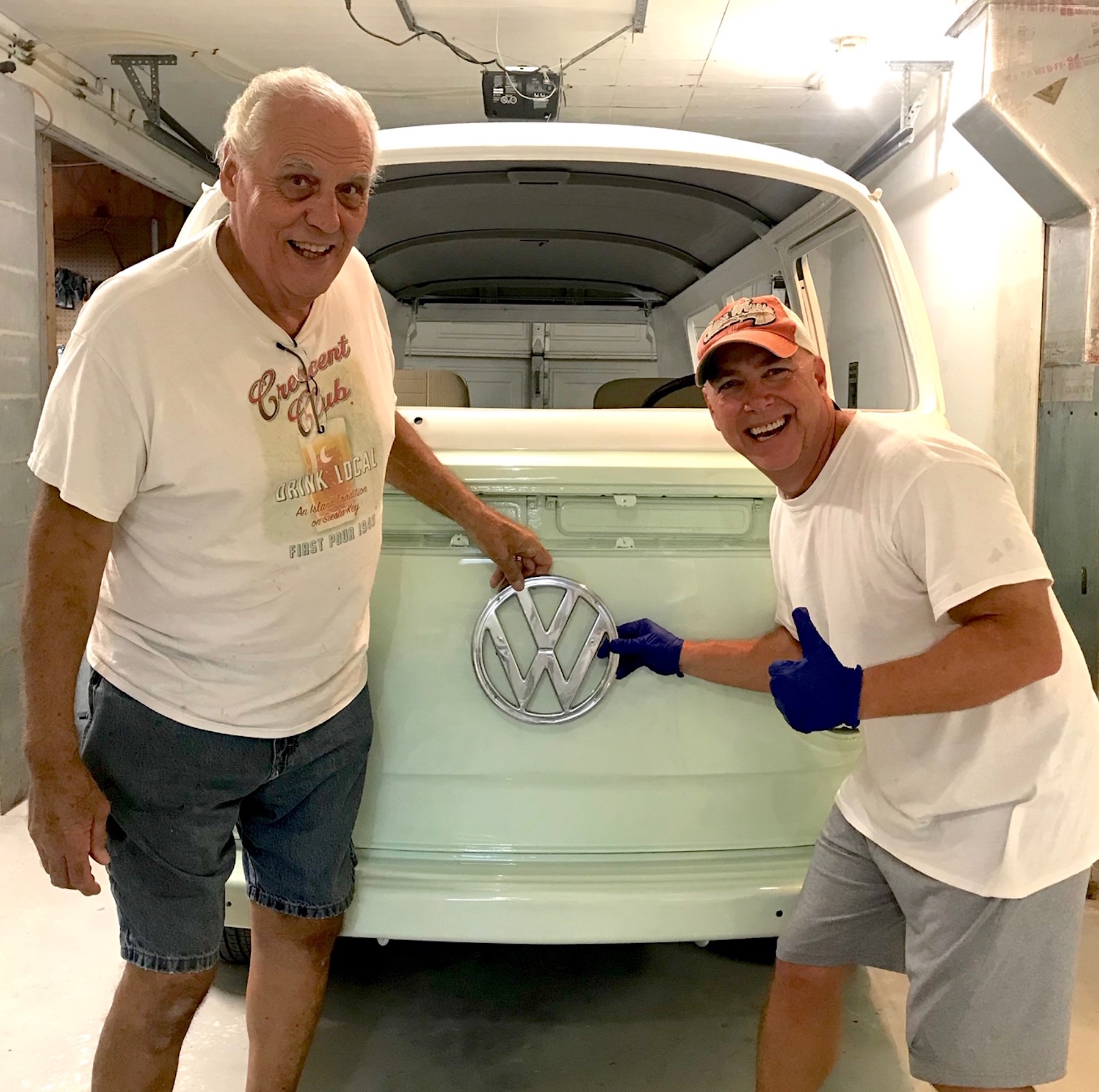 And here's how I'll wrap-up his Field Trip:  I spent 25 years working in a corporate setting, striving to meet others' goals and strategic plans, and I can honestly say that my creative life today, while sometimes challenging, has offered immeasurable opportunities to enjoy life and positively impact others.  This Thanksgiving, I'm thankful for my creative abilities, a talented/sweet hubby, loving/supportive family members and friends, adorable pets, a roof over my head, good food in my belly, and beauty all around me.
I wish you all a lovely Thanksgiving with loved ones.  And if you have the chance, do something a little creative.  It's good for your soul 🙂