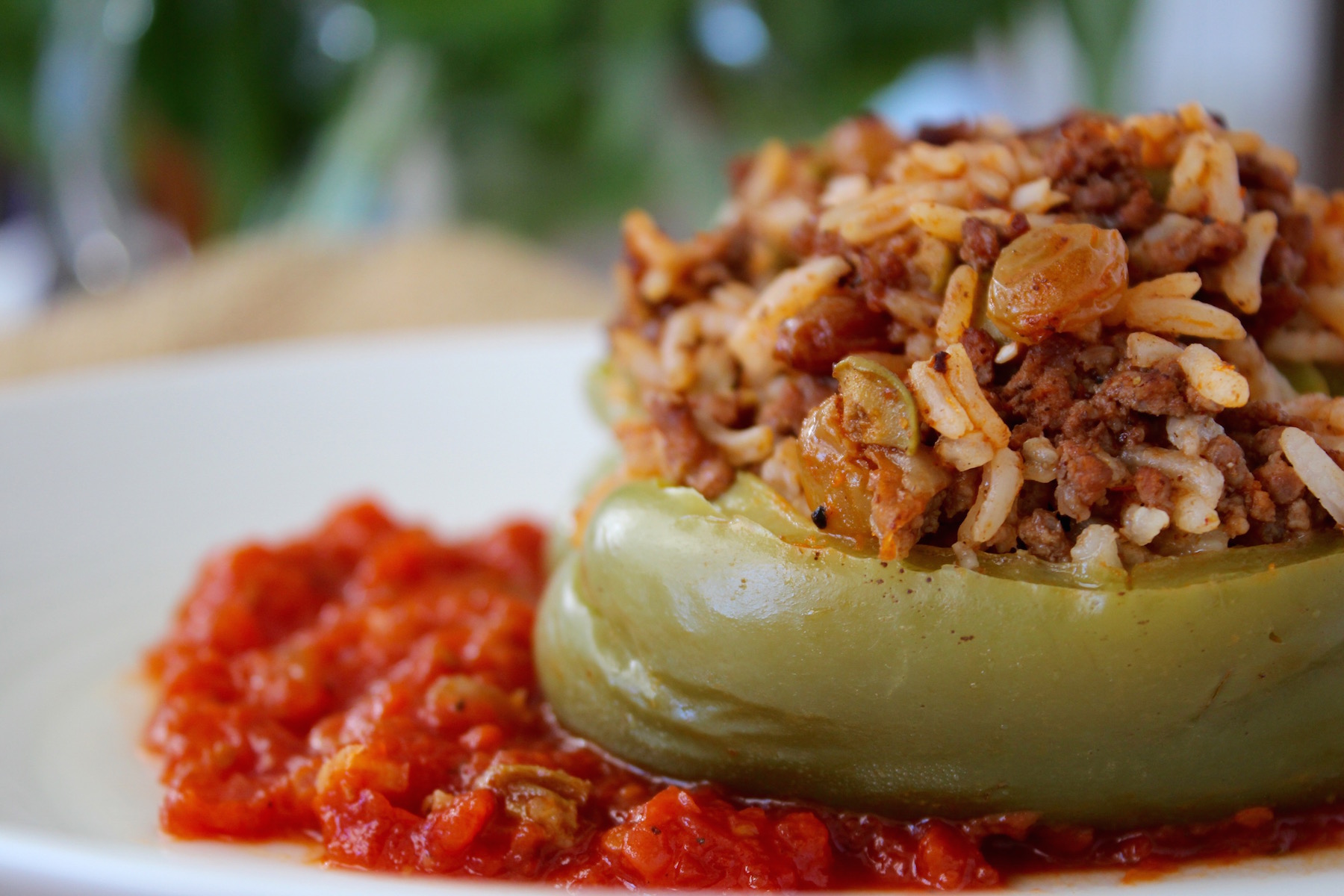 When I moved to Florida 20 years ago, a friend took me to a Sarasota strip mall where they sold empanadas.  I  had never had anything like those tasty little meat/dough morsels, but quickly found them to be one of the most delicious things I had ever eaten! I would sneak back to that place whenever I was in the area but, as life became more complicated, I somehow moved on and forgot about that special place. I actually think they're out of business by now, but I'm sure it wasn't because I stopped going, right?   Anyhooo, imagine my surprise when I stumbled upon an empanada booth at the Sarasota Farmer's Market several years ago.  Now, every time I go to the market, I MUST get an empanada. My favorite is the original beef filling, but sometimes I live life on the razor's edge and go with the spicy beef (extremely delicious, by the way).
Empanadas have origins mainly in Portugal and Argentina and they're basically sweet or savory fillings in a baked (or fried) dough. Typical Argentinian ingredients include ground beef, onion, green olives, golden raisins, hard boiled eggs and seasonings, like cumin and paprika. The sweetness of the raisins balances out the savory flavors of the meat and spices, as well as, the brininess of the olives. It's a surprise in every bite and it all works in perfect harmony.
So, now that I've gotten your taste buds primed for an empanada, you're probably thinking "Oh, I hope she's making empanadas today!" Well, no. But I am making an empanada-inspired filling for stuffed peppers! I love stuffed peppers, and typically make our traditional family recipe using ground beef, onions, rice, and a little tomato sauce. But last weekend, after devouring my farmer's market empanada, a light bulb went off and I thought "Hey, this would make a great filling for peppers!"
This is really a simple dish to prepare, and you don't even need other veggies or sides to go with the peppers because they're so hearty. I try to find the biggest peppers I can find. For this batch, I used green Bell peppers, but red Bell peppers are yummy, too. I hope you give 'em a try. Oh, and if you happen to be in Sarasota at the downtown Farmer's Market, be sure to visit The Empanada Girl.

Empanada-Style Stuffed Peppers
The flavors of empanadas work deliciously in a stuffed pepper.
Author:
My Delicious Blog
Ingredients
1 c. jasmine or other rice, cooked
2 extra large Bell peppers (red or green), halved & seeded
1 Tb. olive oil
1 medium yellow onion, chopped
2 cloves garlic, minced
½ lb. ground beef
1 Tb. tomato paste
1 c. beef stock
¼ c. golden raisins
½ c. pitted green olives, chopped
¼ tsp. cumin
¼ tsp. paprika
¼ tsp. salt
¼ tsp. pepper
Tomato sauce or brown gravy to serve on the side or top the pepper
Instructions
Prepare rice according to package directions. Set aside when cooked.
Heat oven to 350 degrees.
Place pepper halves in a 9X13 baking dish.
Add olive oil to a saute pan and heat to medium/high. Add the onion, garlic and beef. Cook until meat is browned then remove excess fat.
Add tomato paste and stir in to allow it to 'melt' into the meat.
Add stock, raisins, olives and seasonings; mix to combine. Simmer on low a few minutes for the flavors to combine, then add rice and mix again.
Stuff each pepper half with as much filling as it will hold.
Add 1 cup of water to the bottom of the baking dish.
Cover with foil and bake about 30 minutes. You'll know they're cooked when a knife inserted into the pepper comes out clean.
Notes
1) If you don't have tomato sauce or gravy on hand, maybe some tasty cheese added to the peppers just before taking them out of the oven would be a welcome addition! Simply remove the foil about 5 minutes before they're finished cooking, top each pepper with your favorite shredded cheese, pop back in the oven for a few minutes, and you're in business.
2) If you find you just can't stuff any more filling into a pepper, don't toss the extra filling! It makes a yummy accompaniment to scrambled eggs, with sautéed veggies, or simply as a snack by itself 🙂