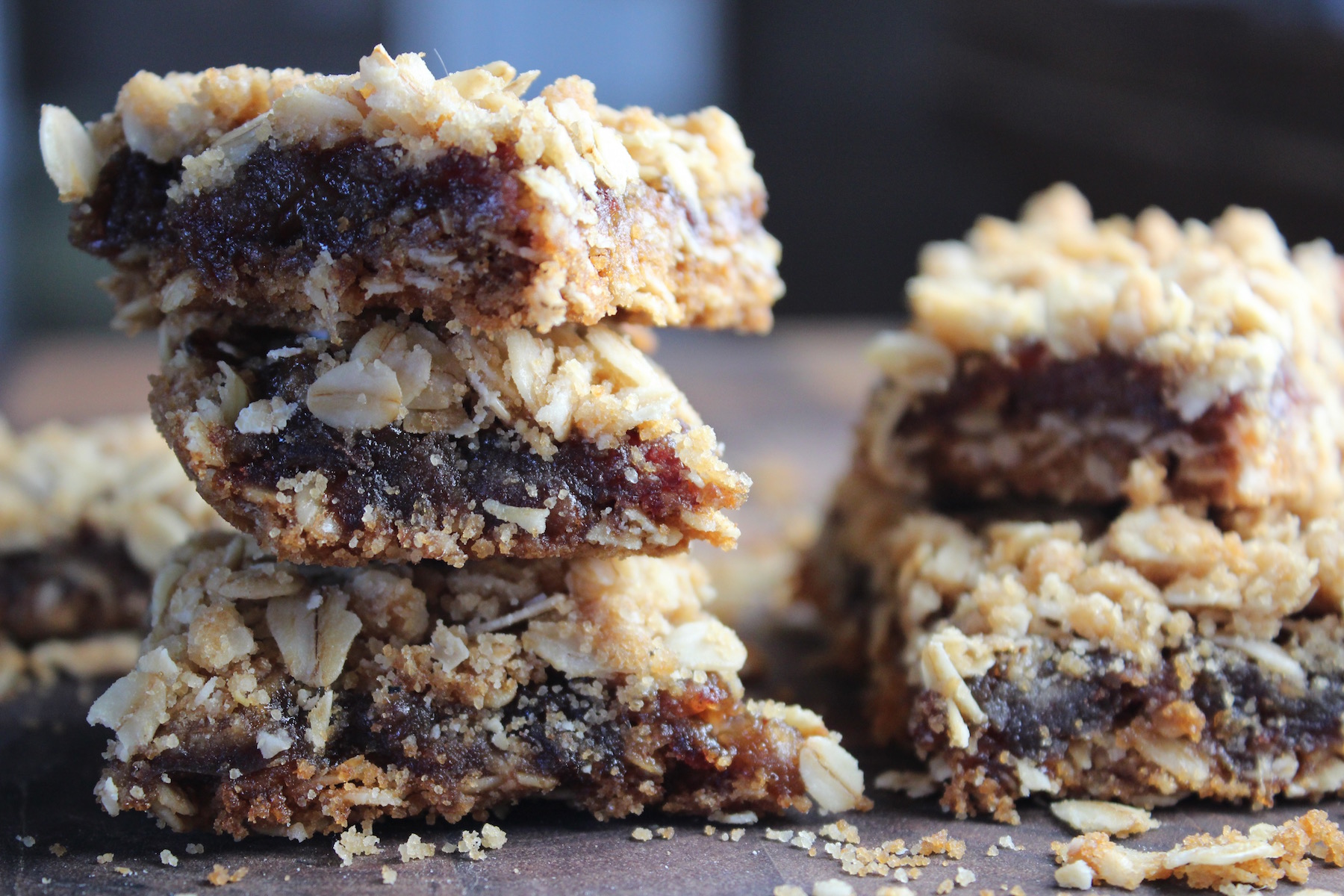 Since the weather has been getting a tad cooler in southwest Florida, I've been thinking about holiday desserts and Fall-inspired dishes. One of my favorite holiday desserts is a family favorite we simply called "date squares" and they were especially delicious when they came out of my grandmother's kitchen.  They have a gooey, sweet date filling nestled between two layers of rich, crumbly, buttery crust. It's impossible to eat just one. I not only like to cook (and eat) delicious food, I also like to learn the origins of my favorite recipes.  And this family favorite has always intrigued me because of the title.  The typed card from my grandmother's well-worn recipe box actually refers to them as "Honolulu Date Squares". Honolulu?  How did that come to be?!? So I started digging online to find out what I could – thank goodness for the Internet – and was amazed to learn that it was Ruth Wakefield who created this recipe in the mid 1930s. So who is this "Ruth Wakefield" and why is that so amazing? Here's why: 1) Ruth was the chef at the Toll House Inn in Whitman, Massachusetts, a historic place she and her husband purchased in 1930. 2) She was a trained chef and recipe writer, ultimately capturing her wonderful New England-inspired recipes in a book called "Ruth Wakefield's Toll House Recipes Tried and True." 3) Ruth invented the "Toll House Cookie" (sound familiar???) 4) I grew up in Whitman, Massachusetts, and 5) My house was just down the street from the Toll House! How wonderful that Ruth created the recipe that brought so much joy to our family. I guess my grandmother got her hands on it but our family never knew the origins or connections.  I couldn't find any information about why Ruth called these little gems "Honolulu" squares, but maybe I'll find my answer some day. By the way, that research I did also revealed something pretty funny. The Telegraph (Nashua, NH) published a story in April of 1968 about the "YMCA International World Fellowship Buffet with the Y-Wives" in which they encourage folks to "try these foreign recipes to vary the family menu" including Dutch Meat Balls, Japanese Teryaki Bean Special, Greco (an easy and expensive South American specialty), and
Honolulu Date Squares
! Wow, that really was an International menu 🙂 But it goes to show how popular these little gooey treats were in New England at the time. Thank you Ruth Wakefield for your culinary prowess.  I, for one, will be forever grateful.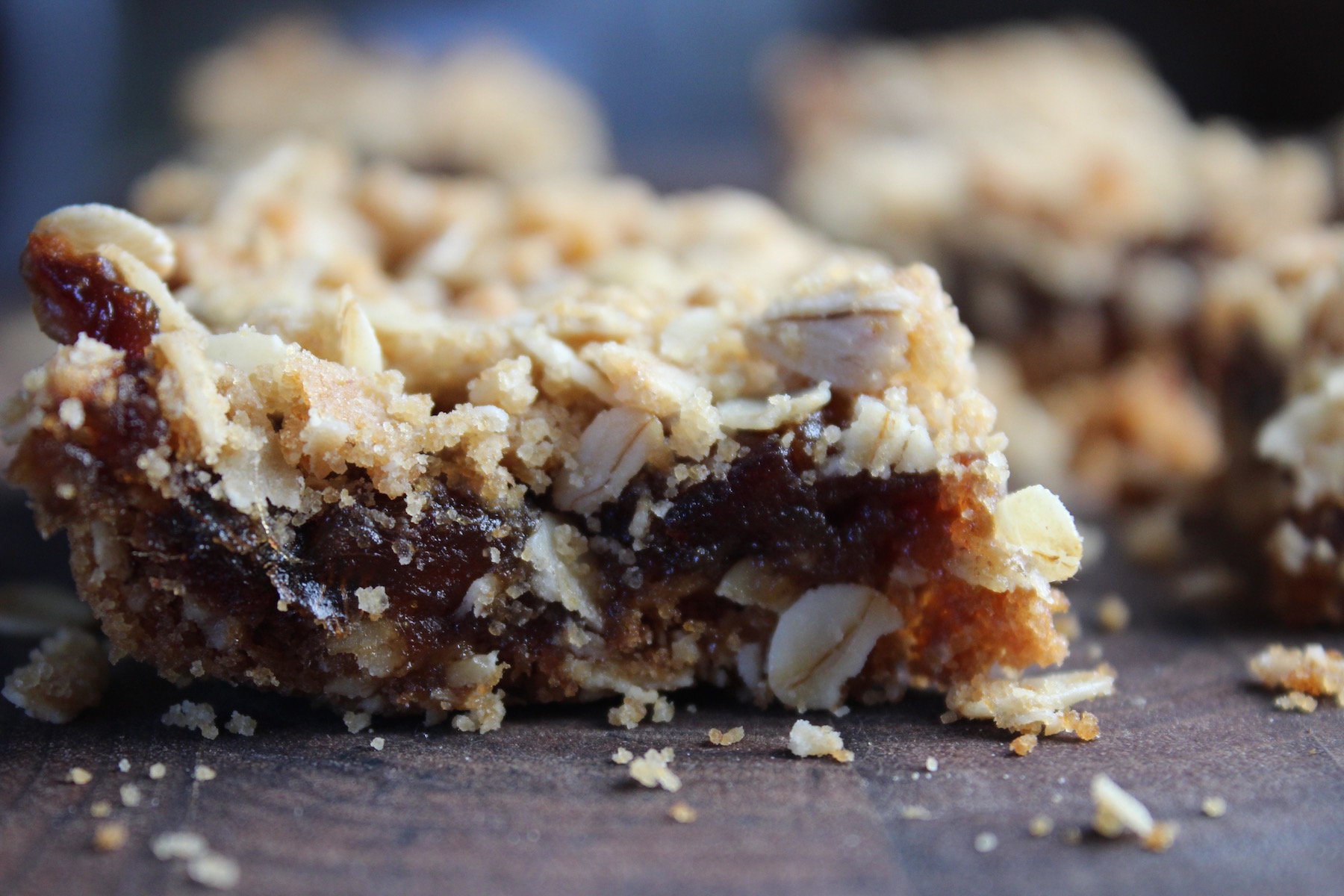 Honolulu Date Squares - A Family Favorite
Dates and oats combine to make a magical dessert.
Author:
My Delicious Blog
Ingredients
Filling
2 c. dates, finely chopped (a food processor works best)
⅓ c. brown sugar
1 Tb. flour
1 c. water
1 tsp. vanilla
Crumb Mixture
1 c. flour
1 tsp. baking soda
2 c. old-fashioned rolled oats (or Wheaties cereal)
1 c. brown sugar
¾ c. unsalted butter, melted
Instructions
Heat oven to 365 degrees.
In a small saucepan, combine dates, brown sugar, flour and water; stir to combine. Simmer over medium/high heat until thick and bubbly (about 1-2 minutes), then remove from heat. Stir in vanilla and set aside.
In a small mixing bowl, combine dry ingredients.
Melt butter and pour into dry ingredient bowl. Combine until it's crumbly (I like to use my fingers so I can feel it's totally combined).
In an 8X8 baking dish, spread half the crumb mixture into the bottom of the dish and pat with your fingers to get to the edges.
Spread the date filling all over the bottom layer and spread to edges.
Sprinkle remaining half of crumb mixture over the top.
Place in oven and cook 20 minutes.
Remove from oven and allow to cool before cutting into squares.
Notes
Recipe makes about 12 squares, depending on how large you cut them.