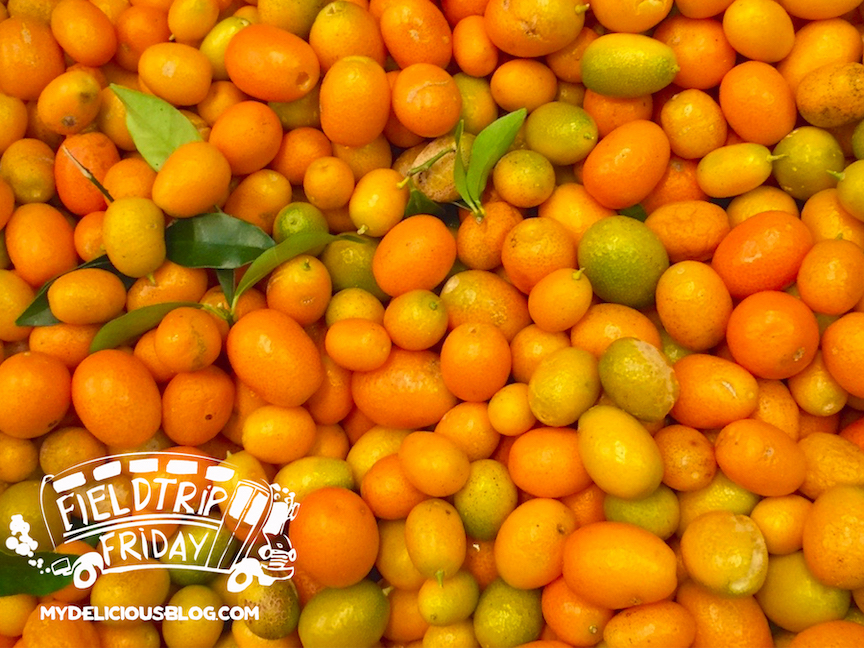 (Field Trip Fridays capture interesting, fun, food-related and/or fishing adventures that I like to share with you!)
Taste of Chicago, Aspen Food and Wine Classic, South Beach Food & Wine Festival, and the New York City Wine and Food Festival — just a few of the many, well-known, high-end food festivals out there.
But the ones I really love are the more 'specialty' festivals that celebrate uniqueness of an area. Events like the Key Lime Festival in the Florida Keys, or the Florida Strawberry Festival in Plant City. Or Garlic Fest in Gilroy, California, where you can find all sorts of garlic delicacies. Then there's Lobster Fest in Rockland, Maine, highlighting buttery treats made with delicious crustaceans. And let's not forget the annual Asheville, North Carolina Herb Festival highlighting all-things-herb.
In Florida, one of our treasured culinary events is the annual Kumquat Festival in quaint Dade City. It has been a tradition for 22 years, and it's always a fun and tasty way to spend a day. I visited last weekend, along with my friends from Authentic Florida.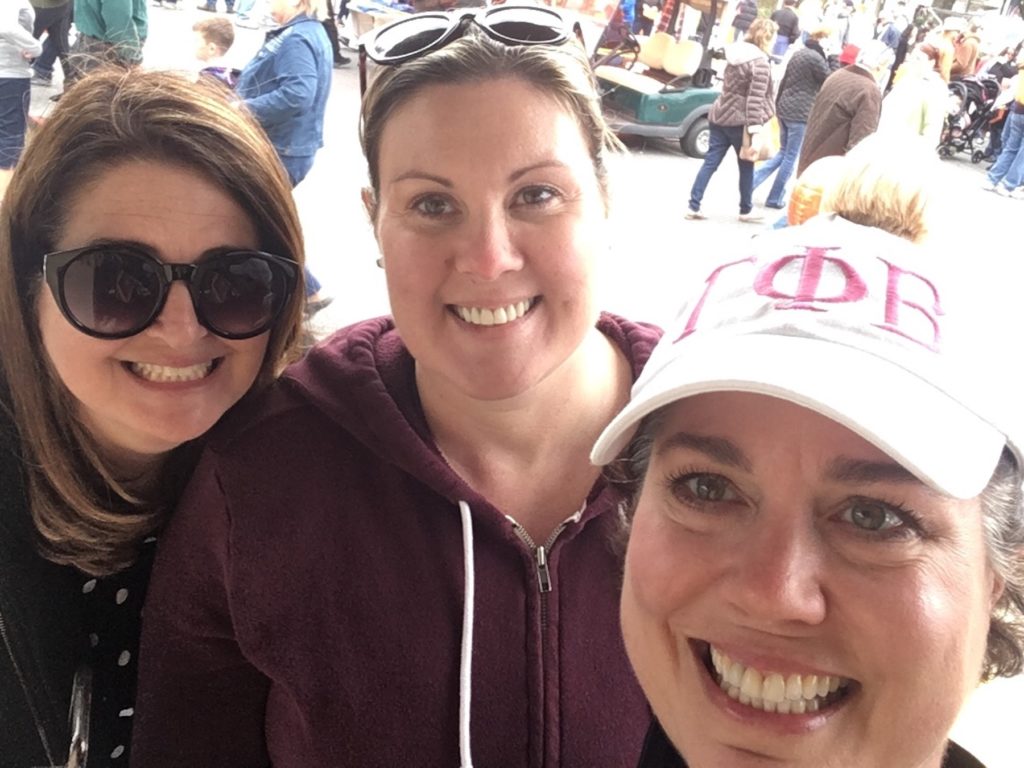 It offered a little bit of everything: kumquat trees in pots, kitschy stuff (including lots of marbles??), home-sewn bags for microwaving potatoes, license plate art, hand-carved wooden spoons (I bought one made from apple wood), dogs in strollers wrapped in blankets, homemade preserves, non-healthy food (funnel cake and corndog lines were quite long), healthy food (I actually spotted some sprouts), antiques, and lots more.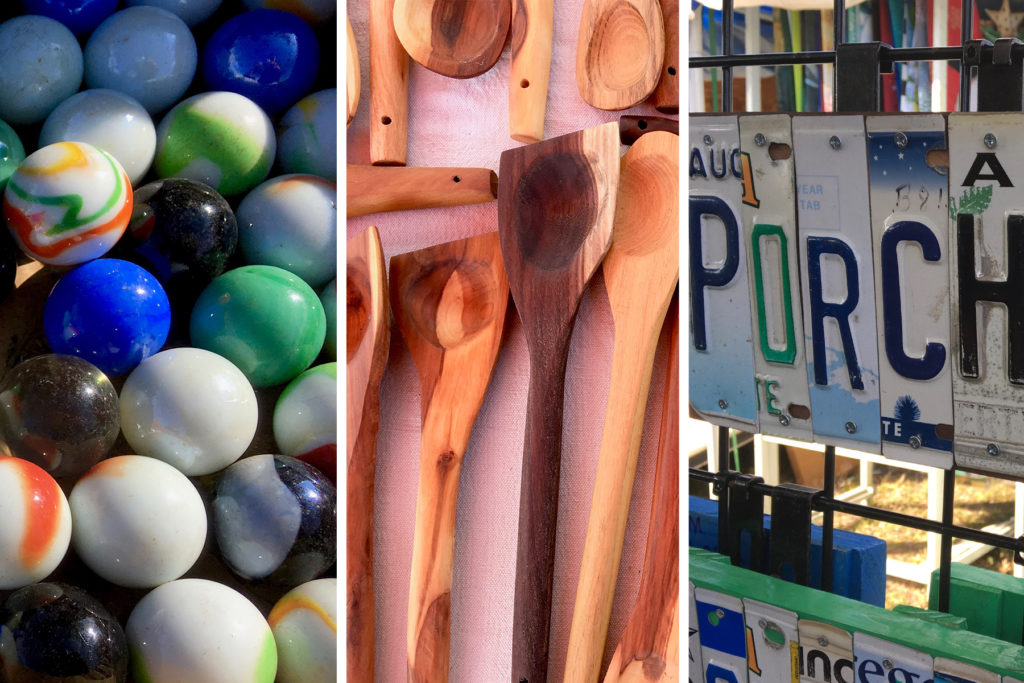 But the star of the show was really the kumquats, and at every turn there was something made with them: honey, preserves, jewelry, pie, chutney, ice cream, infused oils & lotions, breads and cakes, marinades and salsas. You get the picture. If you're not familiar with kumquats, check out the Field Trip I wrote after visiting a grove that was simply bursting with Florida history. These little citrus gems can be eaten whole (but I always like to spit out the seeds), or incorporated into sweet or savory dishes, lending just the right amount of citrus flavor. I look forward to this season every year!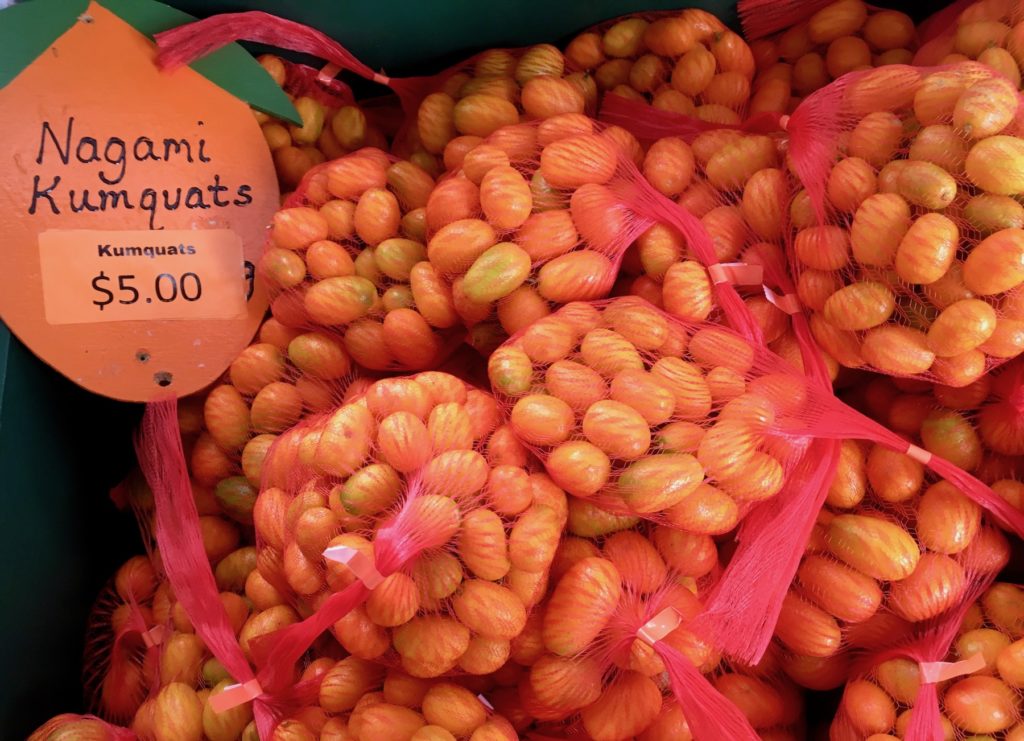 This all leads me to one of the best parts of the day: the kumquat pie. When I saw the recipe consisting of kumquat puree, Cool Whip, condensed milk and lemon juice I had reservations, but I was glad I waited in the LONG line to buy that piece of pie lovingly made by the women of St. Anthony's Catholic Church. It was light, a little tart, refreshing, creamy and even a little icy after being thawed from the freezer. SO GOOD. I'll be pureeing my kumquats this weekend to make a pie, something my hubby is greatly looking forward to. Check out Kumquat Refrigerator Pie for the recipe 🙂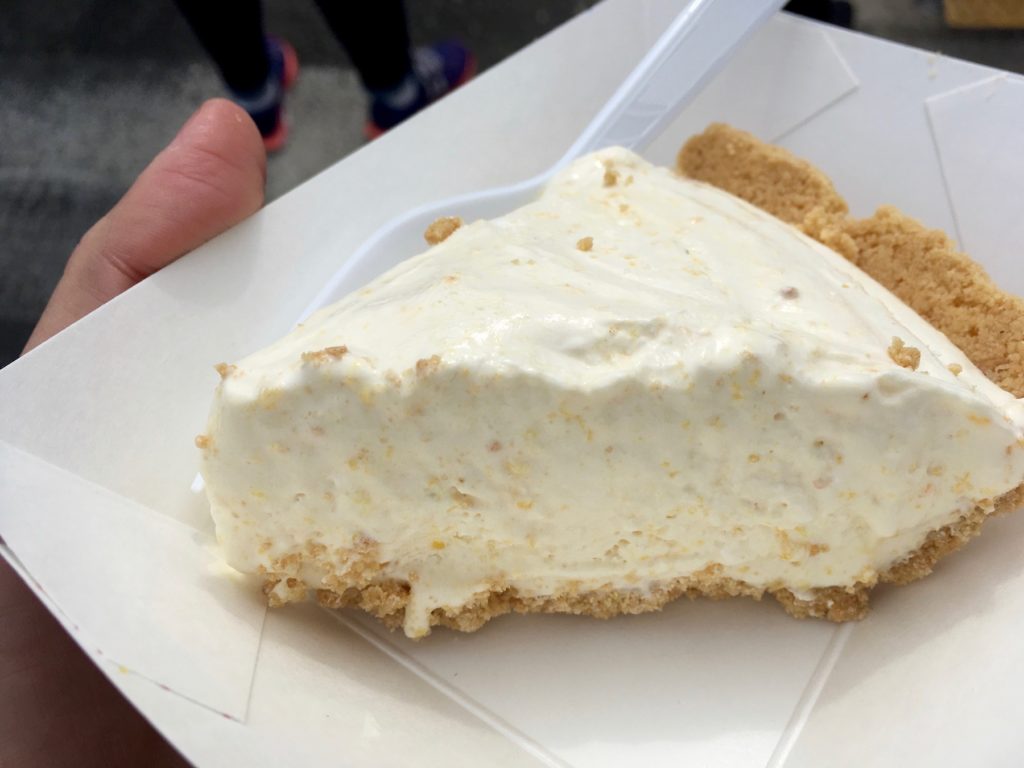 So that's it. If you missed it, mark your calendars for the next Kumquat Festival scheduled for 1/25/20! And be on the lookout for these little orange gems in your local market 🙂