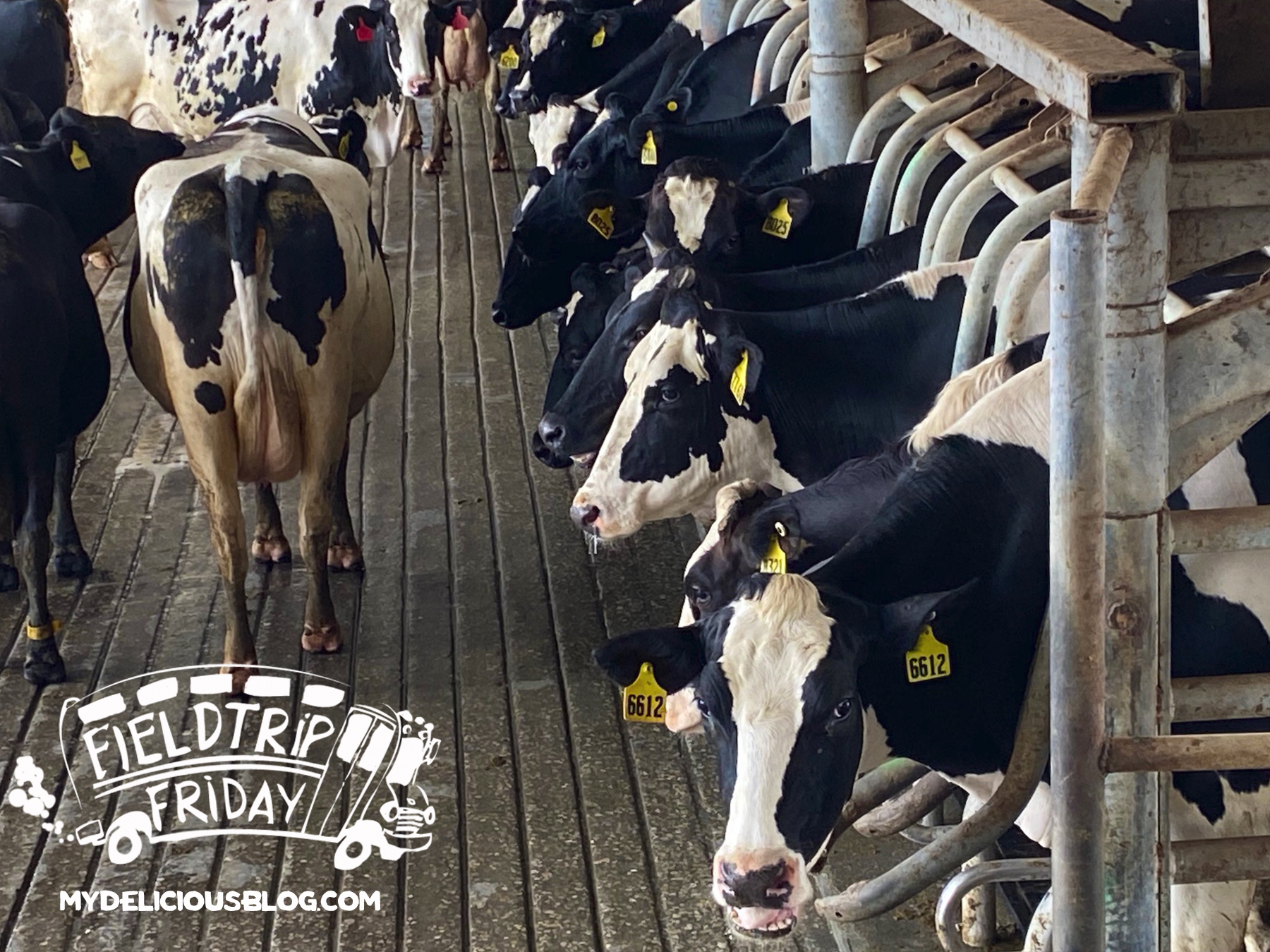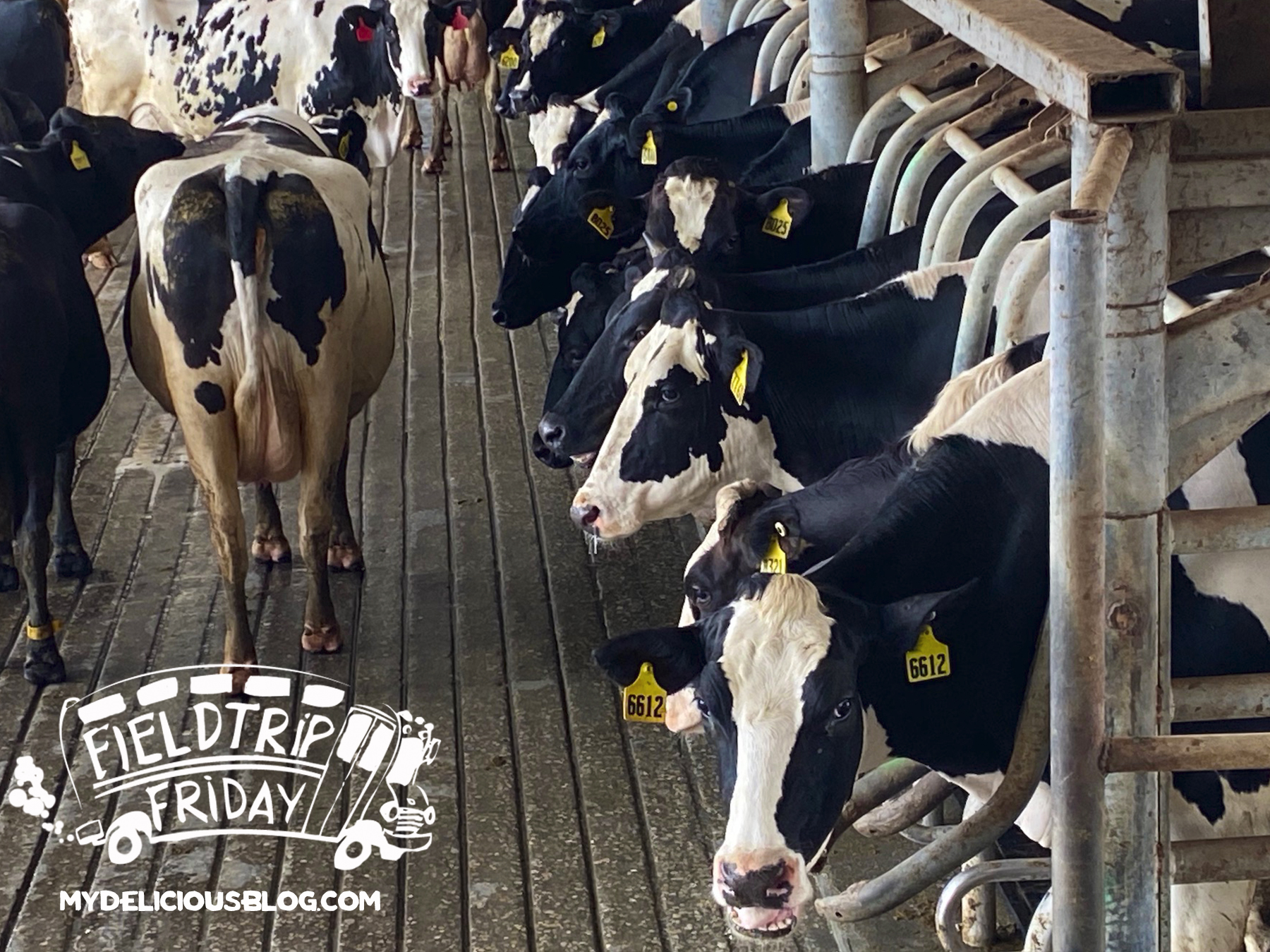 (Field Trip Fridays capture interesting, fun, food-related and/or fishing adventures that I like to share with you!)
I grew up in a New England town with a dairy farm that opened 100 years ago and still provides fresh products to the community, including ice cream.  When I lived there, I stopped in whenever I drove by, but my visits weren't just for the delicious, creamy ice cream.  I loved to see the Holstein cows in their big, old barn!  There's just something about getting close to a cow, looking her in the eye, and knowing she played a big part in making that delicious treat for you 🙂
That's what was on my mind while driving 30 miles east of Sarasota to visit
Dakin Dairy Farms
– a family farm in Myakka City, opened in 2001 by Jerry and Karen Dakin.  The roots of this dairy family run deep, starting with Jerry's dad, Pete, who opened a dairy in Maine in 1948.  Things were going pretty well there, but in 1963, Pete visited Florida and decided to make it home with his wife and sons, proclaiming he'd "never milk another cow again."  They moved to Parrish to raise chickens and beef but, some time later, he decided "dairying is the only business where we made money," so he went back to his roots and opened one in Manatee County in 1974!  Not long after, Jerry's brothers Cameron and Farren built their own dairies in the area and, today, the three brothers own the three remaining dairy farms in Manatee County.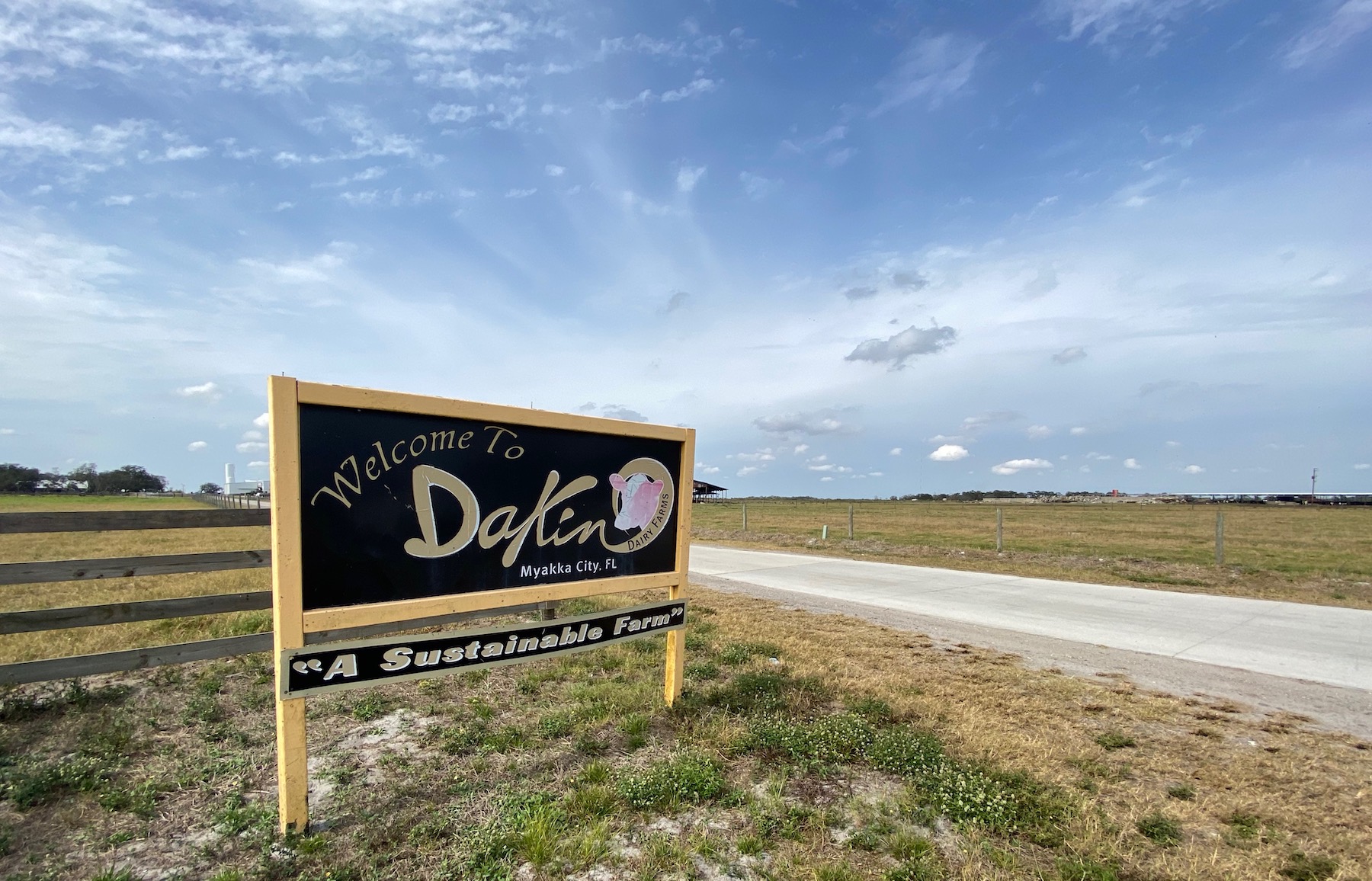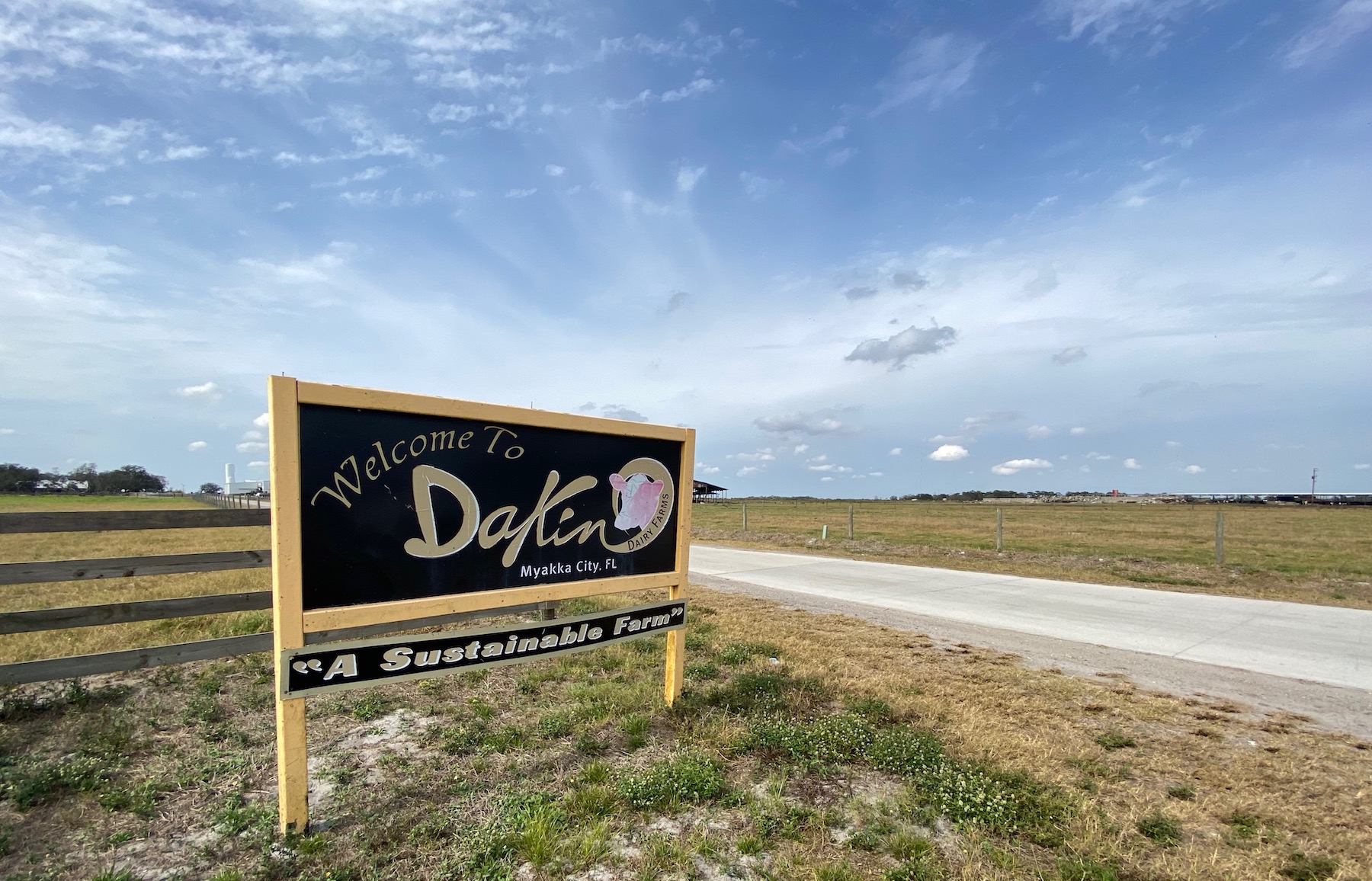 According to the Dept. of Agriculture, about 98% of dairy farms in the U.S. are family owned.  In Florida, we have about 75 of them, but trends indicate it's a declining industry in our State.  Dairy farming is tough – just ask Jerry, who still has his hands in day-to-day operations.  Regulations, costs, changing consumer demands, staffing, environmental issues, packaging, distribution, marketing – you name it, there's lots to manage.  But when I asked what keeps him going, he said "At the end of the day, I really love what we do here."  That reminded me of George Washington's words: "Agriculture is the most healthful, most useful and most noble employment of man."  And I bet if you ask any farmer, he/she would tell you that while it's certainly not easy, it IS a noble profession, full of opportunities to make a difference by making products to feed their fellow man.  I really believe that if you're able to visit a working farm, you'll gain rich perspective about all the little things it takes to get nutritious food to your table.  It's pretty awesome 🙂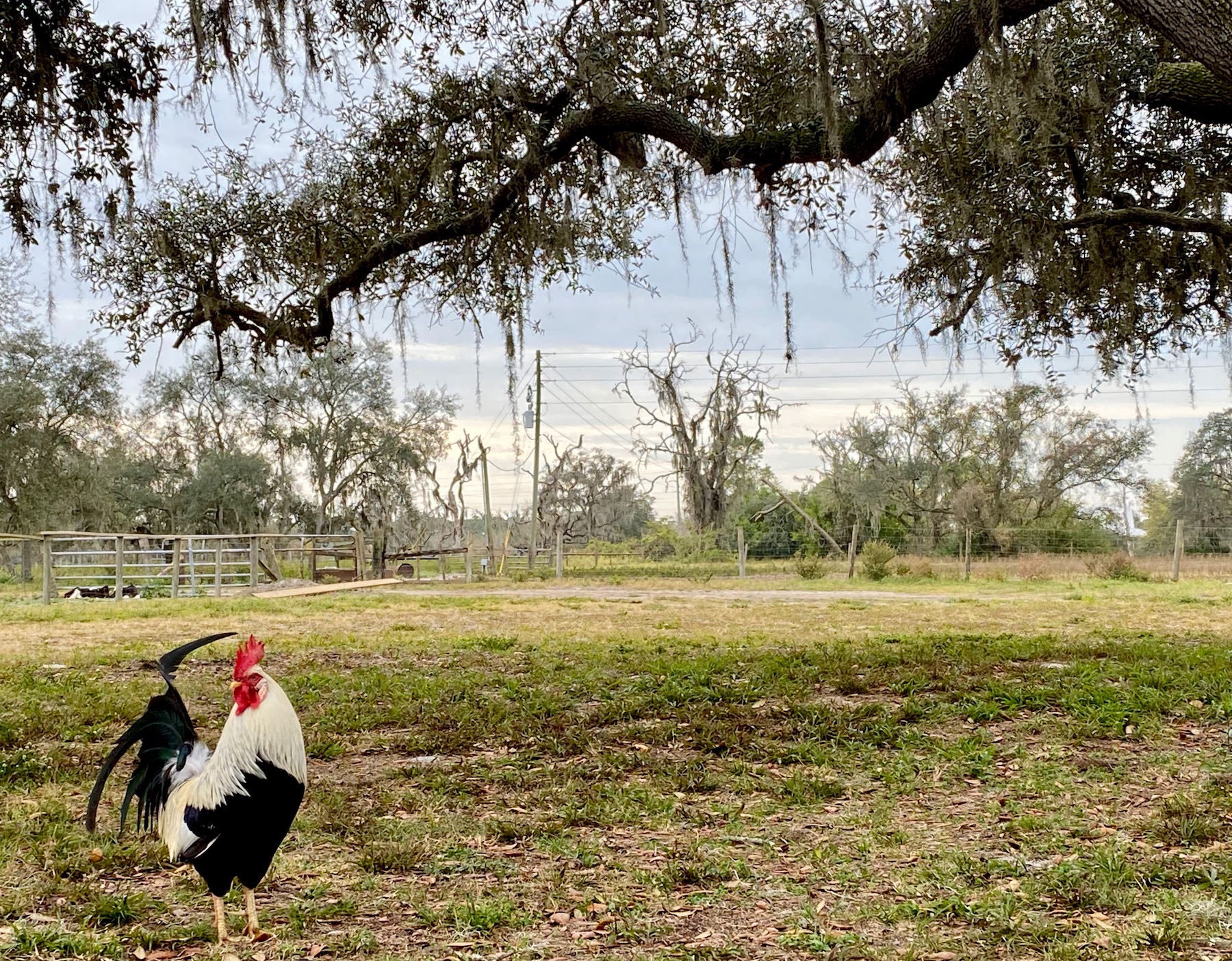 The friendly folks at Dakin love to share the story of what they do, and one of the best ways to do that is by offering tours!  I took one, along with 30 elementary school kids from Fort Myers.  It was an overcast/grey day, but let me tell you – sitting on a hay bale, behind a tractor, seeing cows roaming fields, and listening to little voices squeal as they spot cows or baby goats is a pretty nice way to spend a morning.  Tour guides Jamie and Ryan gave lots of information about how cows are milked, how they're cared for, what they eat, sustainability efforts on the farm, and more.  Here are just some of the things I learned:
1) There are 6,000 cows on the farm (Holstein [best for milk] and Jersey [best for butter & cheese]);
2) 300 acres on the farm are dedicated to growing fresh grass that's cut each week just for the cows (Bermuda or Rye grass, depending on time of year);
3) Feeding cows fresh grass, along with healthy grains and minerals, year-round, makes creamier, fresher-tasting, more flavorful milk and cheese – it's what makes Dakin milk so special;
4) 2,400 cows are milked daily (and each produces about 2 gallons/day);
5) Cows get about 60 days of vacation from milking each year (nice!);
6) Milk production is on-site, including pasteurization and homogenization.  Dakin uses a more traditional process of pasteurization in order to kill harmful bacteria while keeping helpful bacteria, making it a more nutritious product;
7) The farm utilizes a "free-flowing natural waste river" whereby fresh water rushes in to purify the cows' milking areas, then it's highly filtered and fed back to feed the grass fields, for a sustainable process, with little to no waste water.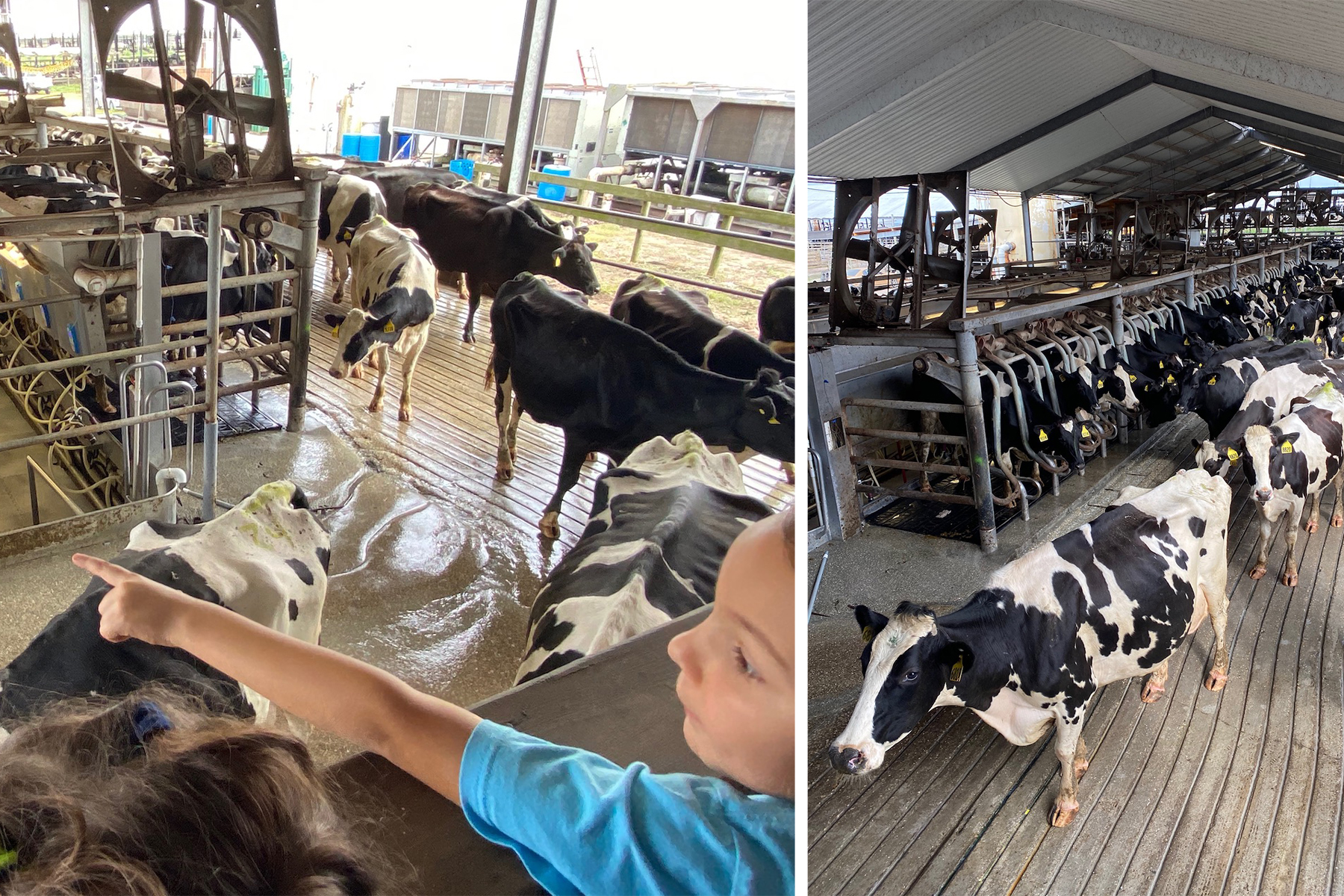 At the end of the tour, we tasted the creamy whole and chocolate milk, learned how to make butter from heavy cream, and even got to visit some of the youngest cows on the property: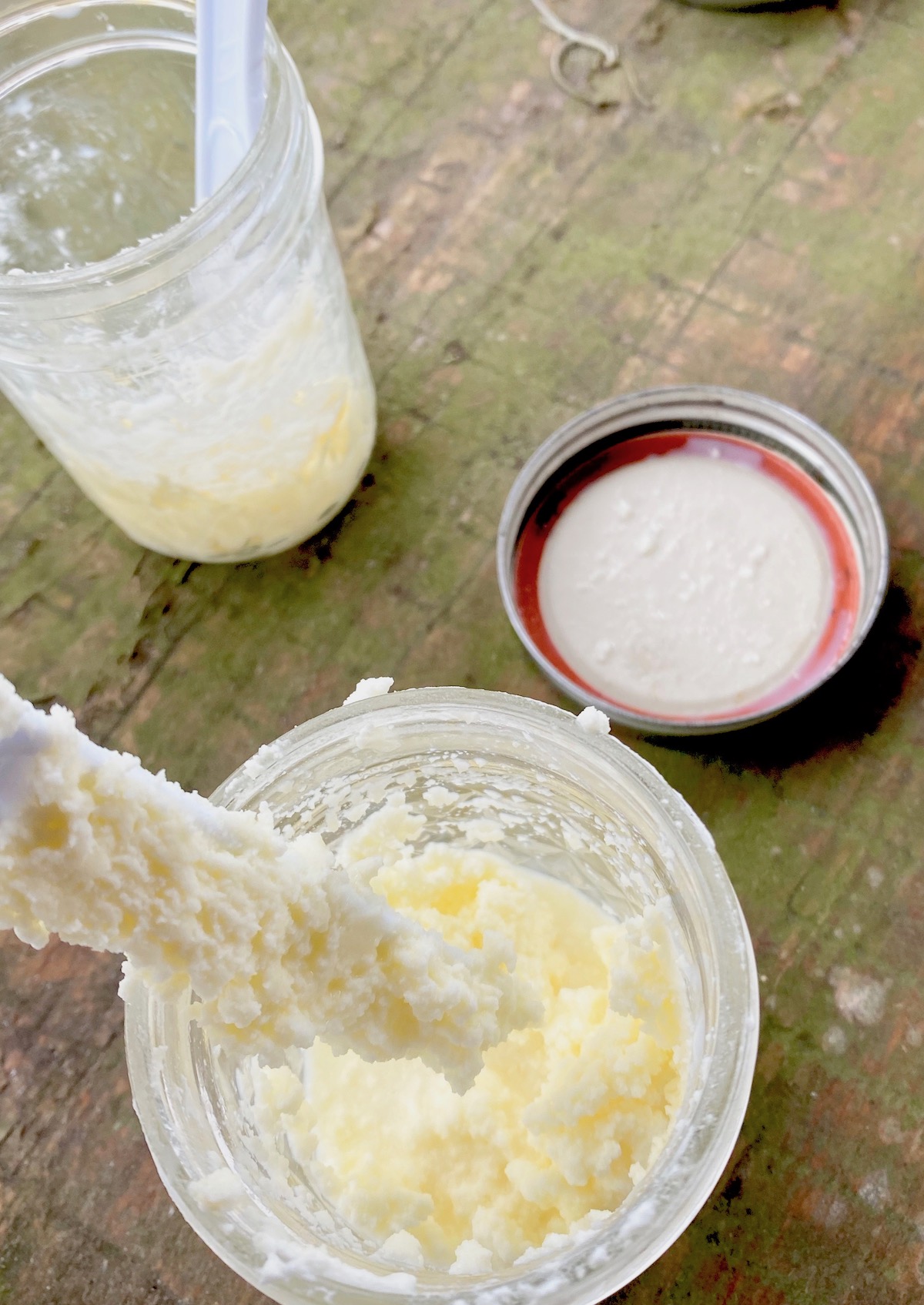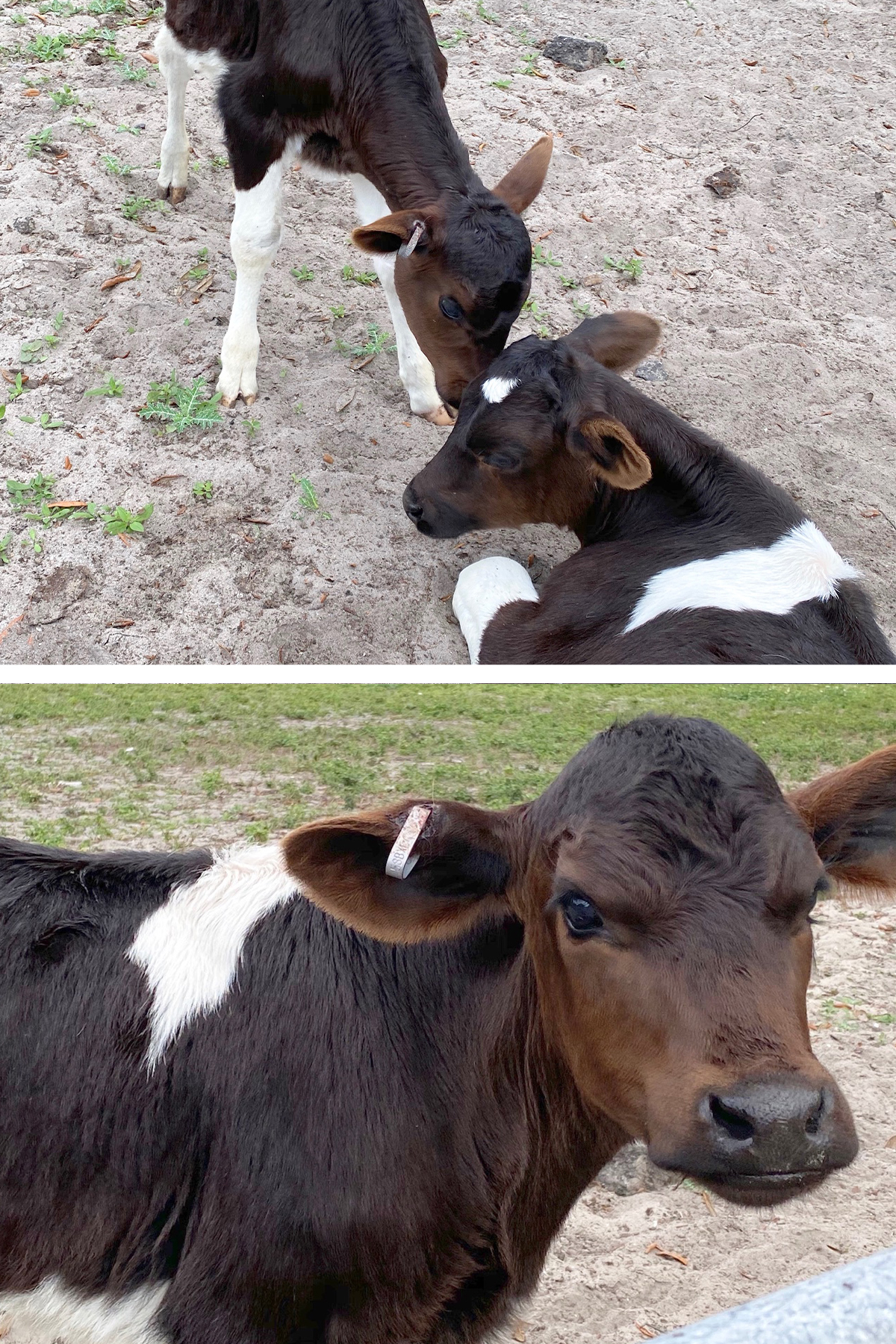 The farm has a petting zoo with spirited Nigerian Dwarf goats and a 15-year old Boer goat named Iva. On the day I visited, there were lots of little hands trying to pet these cuties, and the goats instinctively knew which little hand held something tasty (goat snacks can be purchased in the Store).  There were also several babies in the nursery area – I could have stayed there for hours watching them.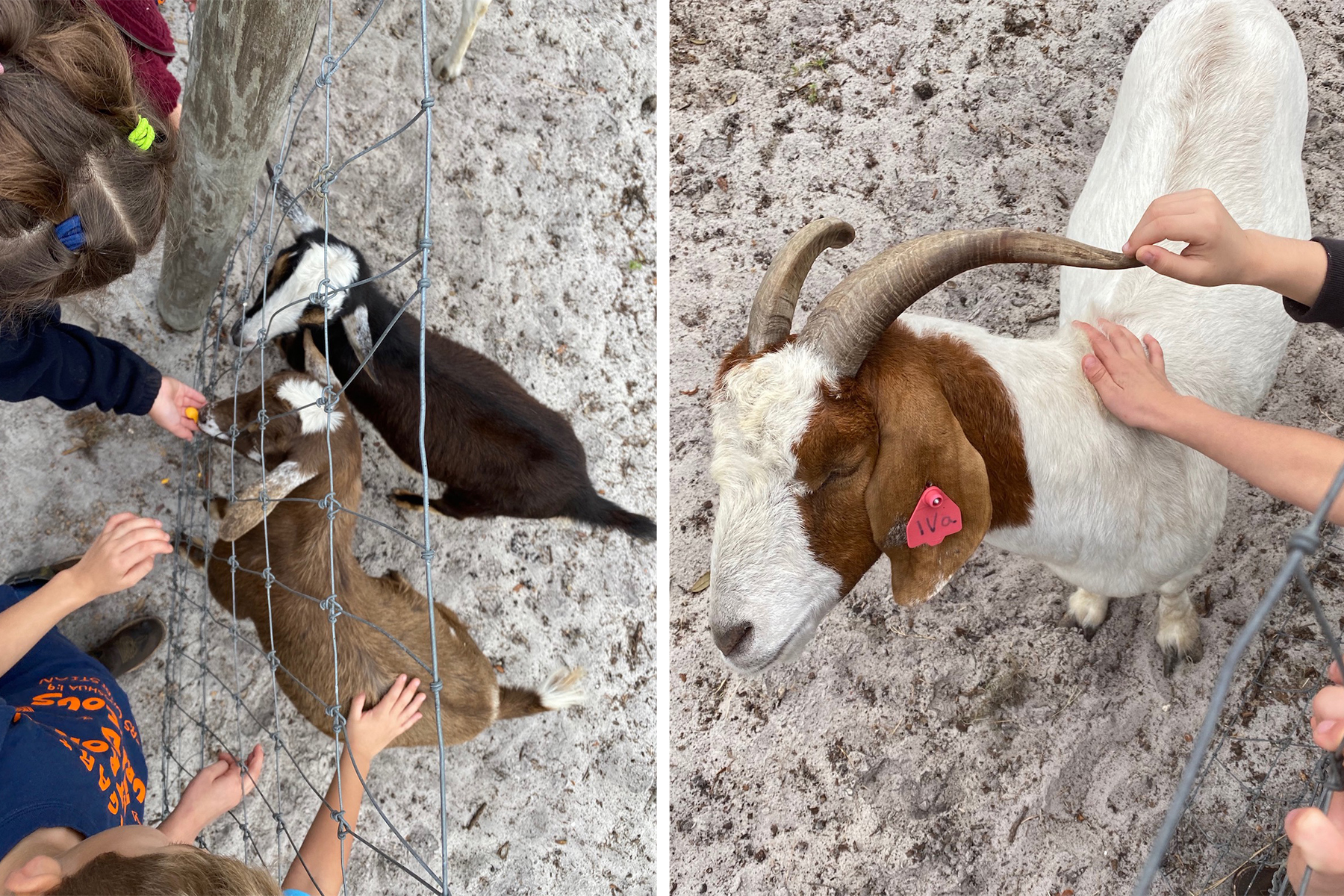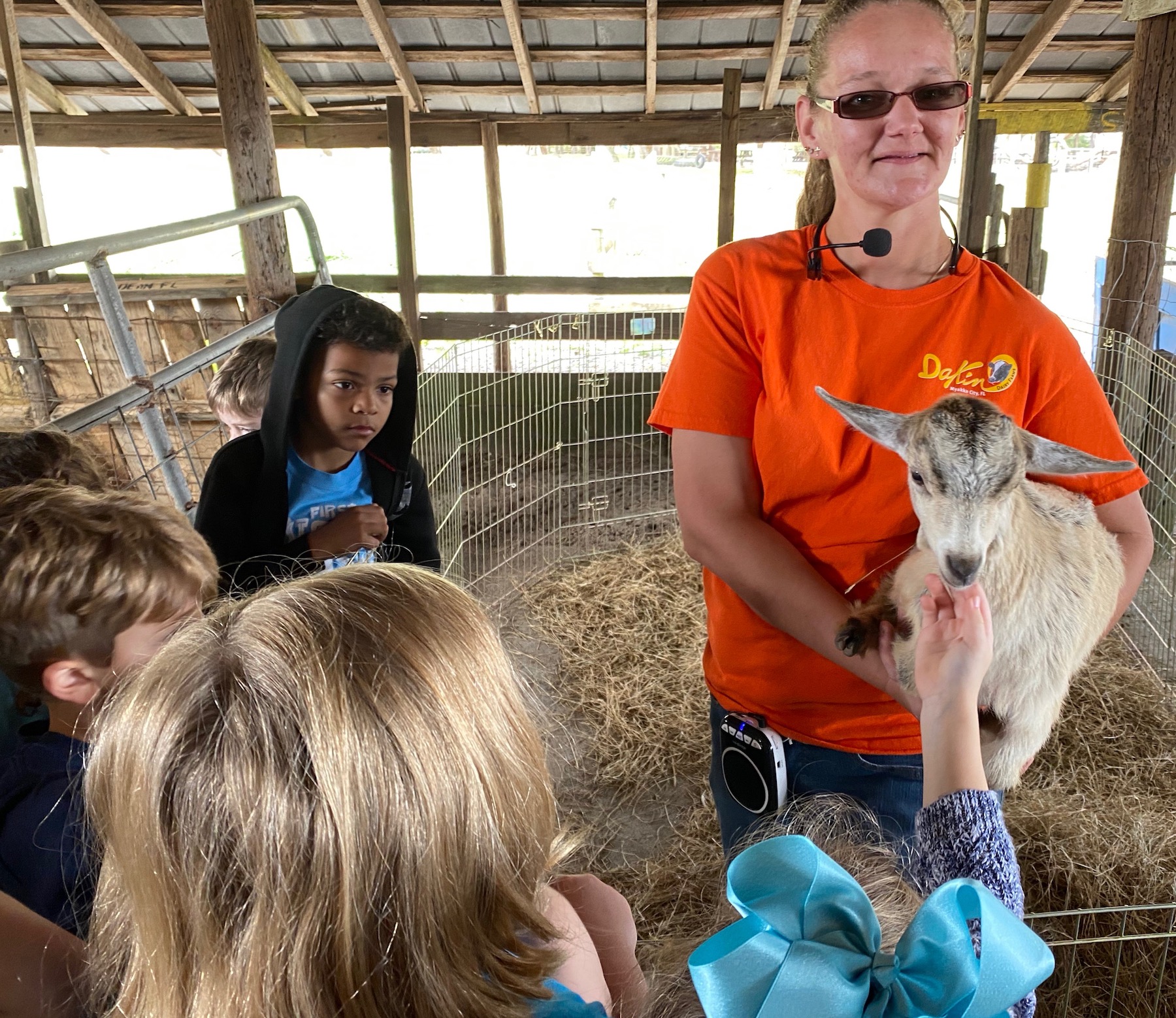 The Cafe offers treats to enjoy on the front porch or in the pavilion (check the 
site
for detailed hours).  The Market offers cute merchandise, as well as, fresh dairy products like whole milk, 2% milk, 1% milk, fat free milk, buttermilk, chocolate milk (a yummy blend of extra-creamy whole milk with pure cane sugar and Dutch cocoa) and cheddar cheese curds, made on site.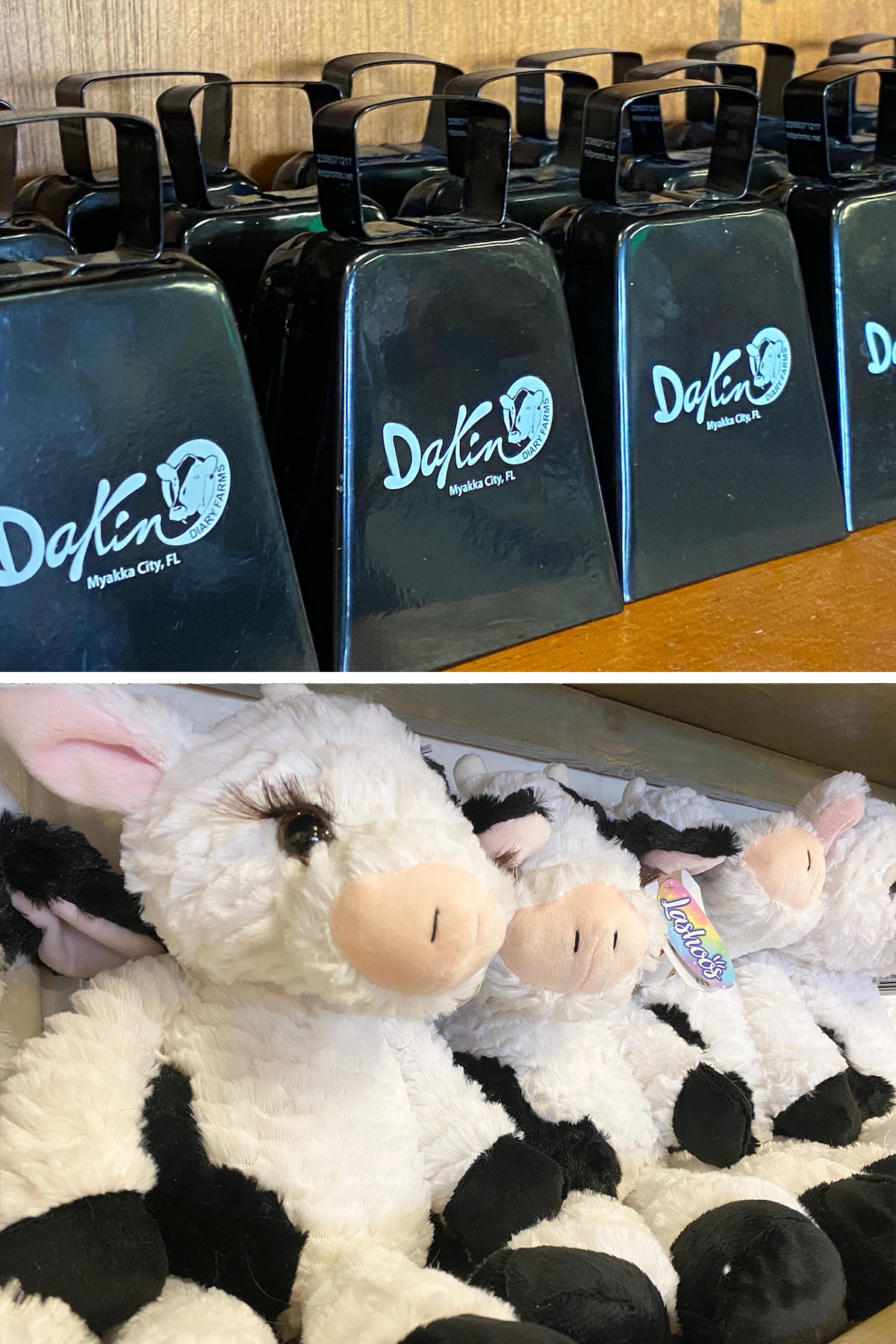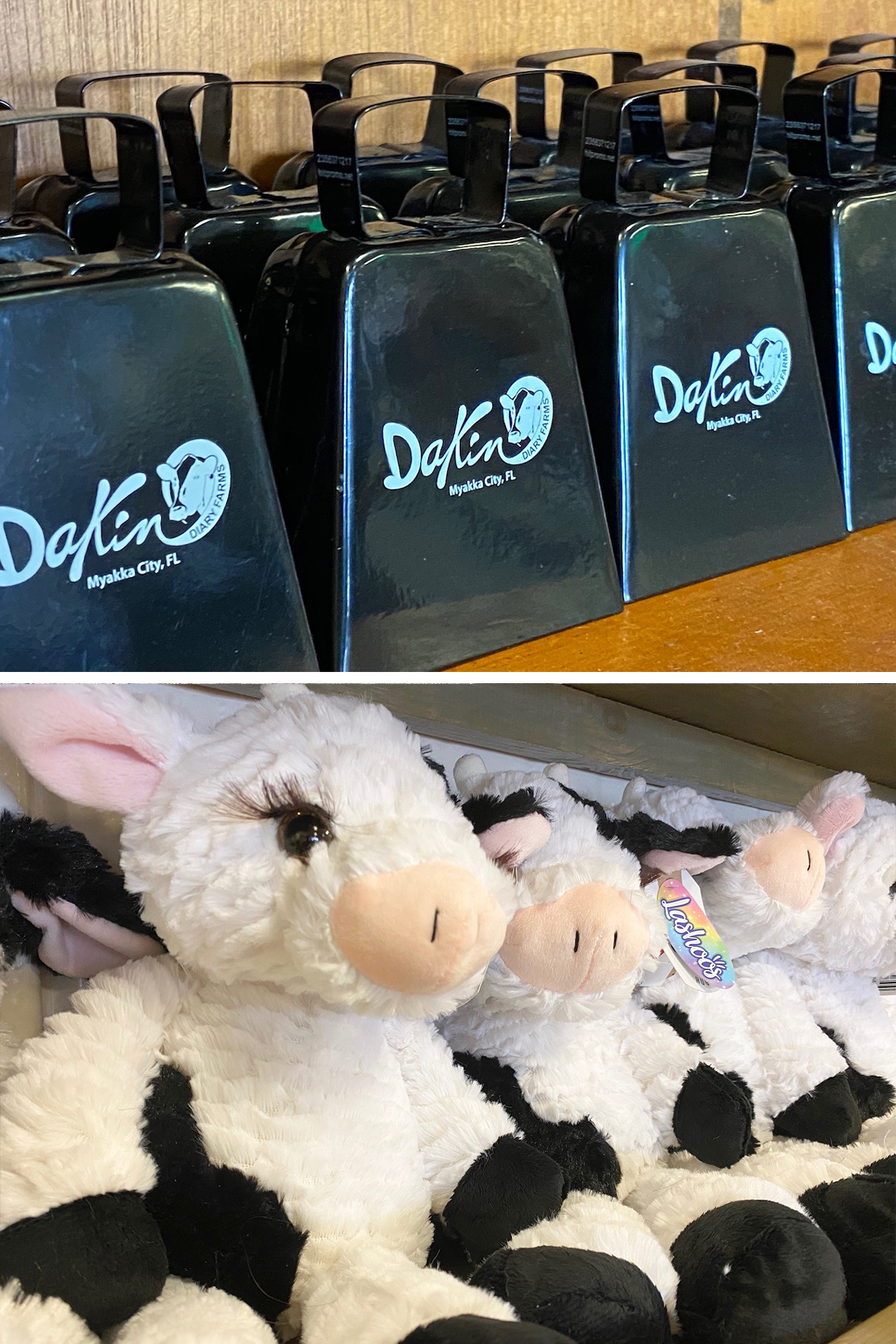 Wondering where you can find Dakin's products (aside from the farm itself)?  Check out their
store locator
 for a list by zip code.  In Sarasota, you'll find them at Detwiler's Farm Market, Fresh Market, Whole Foods, Sprouts Farm Market, as well as, several Publix stores.
So, if you're looking for something fun to do with kids (or just yourself, for that matter), head to Dakin Dairy.  It's a nice drive away from the hustle and bustle of daily life, and it allows you the opportunity to see, smell and taste a piece of Florida's farm heritage that's owned and operated by hard-working, dedicated and passionate people.  Supporting family farms is oh-so-important these days, so please visit, and if you see these awesome products on the shelf of your local market, be sure to pick some up for your family 🙂