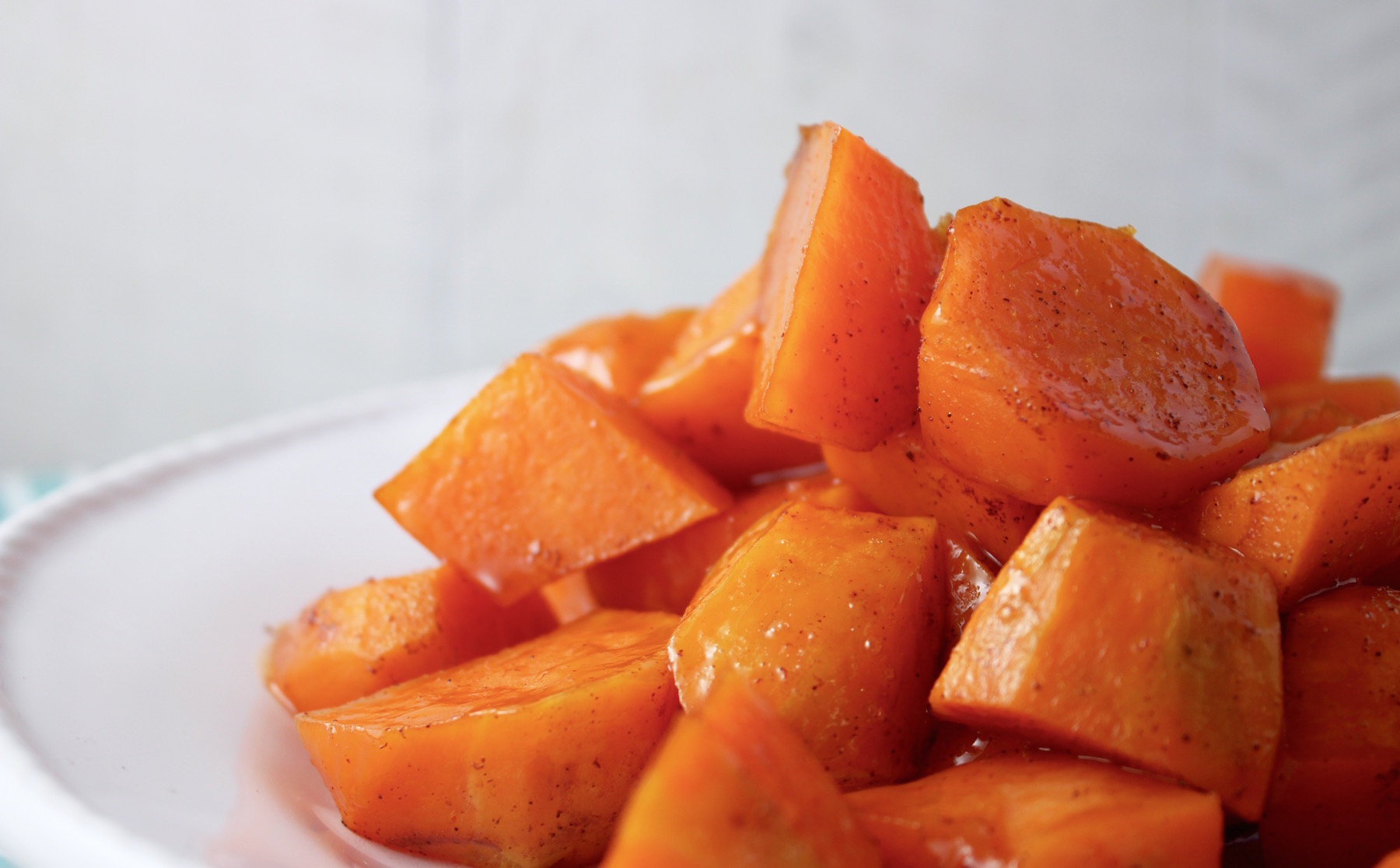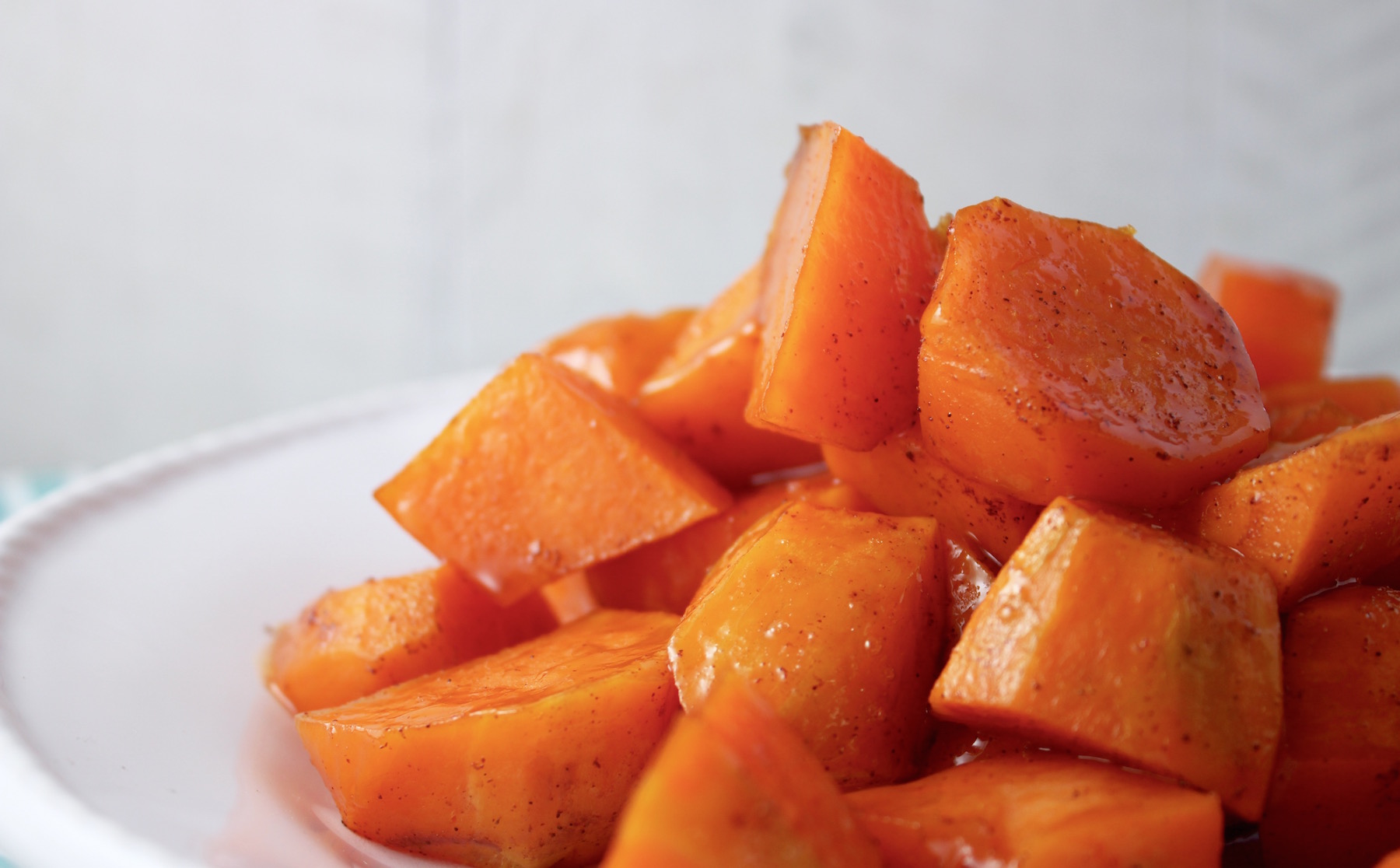 Everything comes to an end, which is just what happened in June when my 2016-2017 garden, from which I harvested arugula, beets, kale, tomatoes, peppers and squash, finally gave up the ghost. . .
That's when high temps and humidity moved in on us in southwest Florida so, sadly, I pulled out of my raised beds the final remains of my prolific tomato vines, and said goodbye to the last of my (once) beautiful curly kale, plants that just couldn't fight any longer. But filled with gratitude was I, knowing that not only was my first vegetable garden in Florida a success, but also, a great opportunity to learn — including what grows best, and certainly, what does NOT, including those cucumbers that simply committed suicide in my garden.
Still, I was determined to keep my garden going, albeit in scorching temps.  So I researched what grows well in such conditions and learned that sweet potatoes grow easily, with little effort on the gardener's part, which is right up my alley.  The magical process starts with something called a 'slip,' a shoot grown from a mature sweet potato. I simply bought two potatoes, cut them in half and placed each half (cut side down) in a shallow pan filled with water that covered them about half way up. After about 2 weeks, I started seeing little sprouts emerge from the potatoes. It was like a science experiment in my kitchen!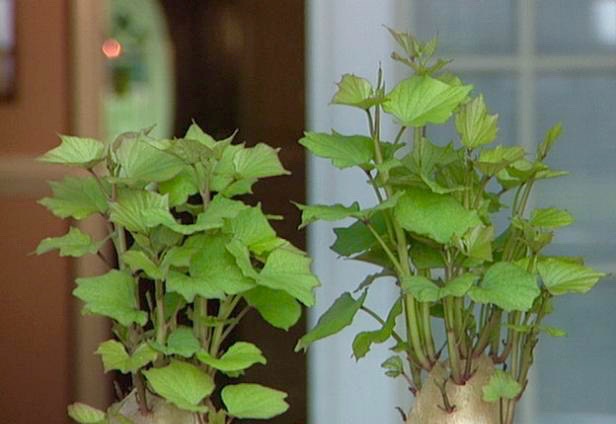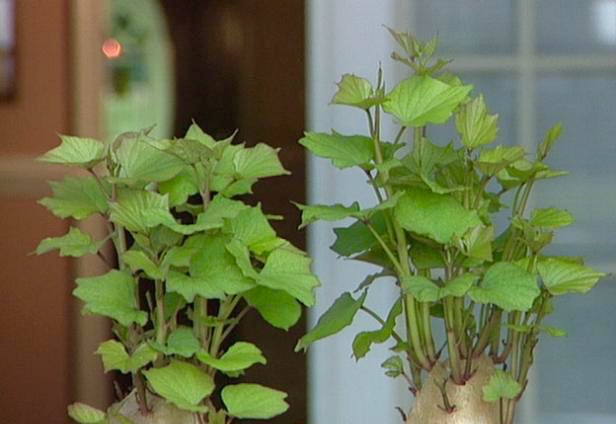 Once they were a few inches high, I twisted them off each potato and placed them in a bowl of water to root for a few days, then I planted them in my raised bed in late July. Other than periodic watering, I just waited. . .and not long after, started seeing vines coming off each plant, and my bed filled in quickly.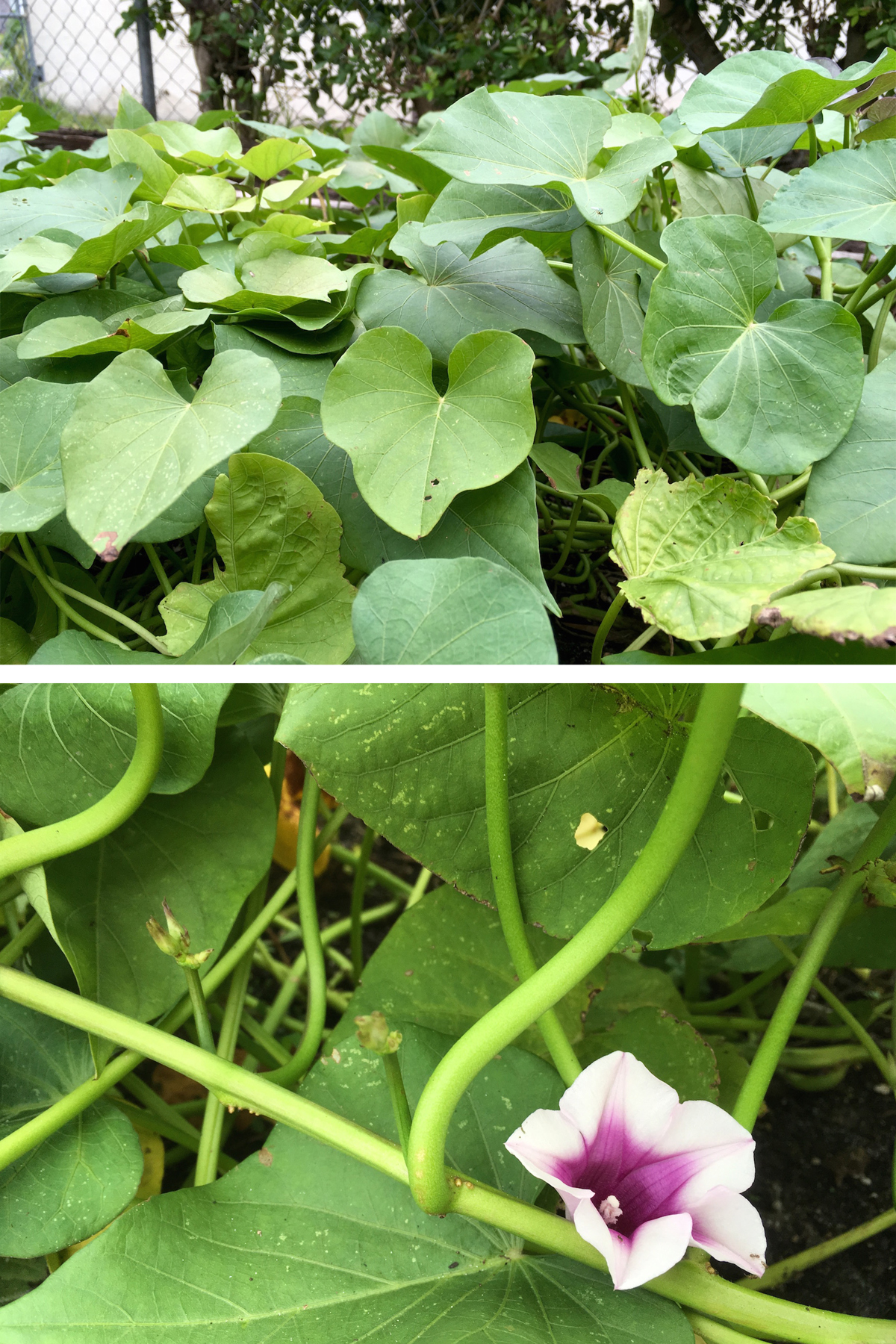 In late November, I noticed leaves turning yellow, so I dug around to see what was happening under the surface. Oh my goodness! Here's what was under those leaves: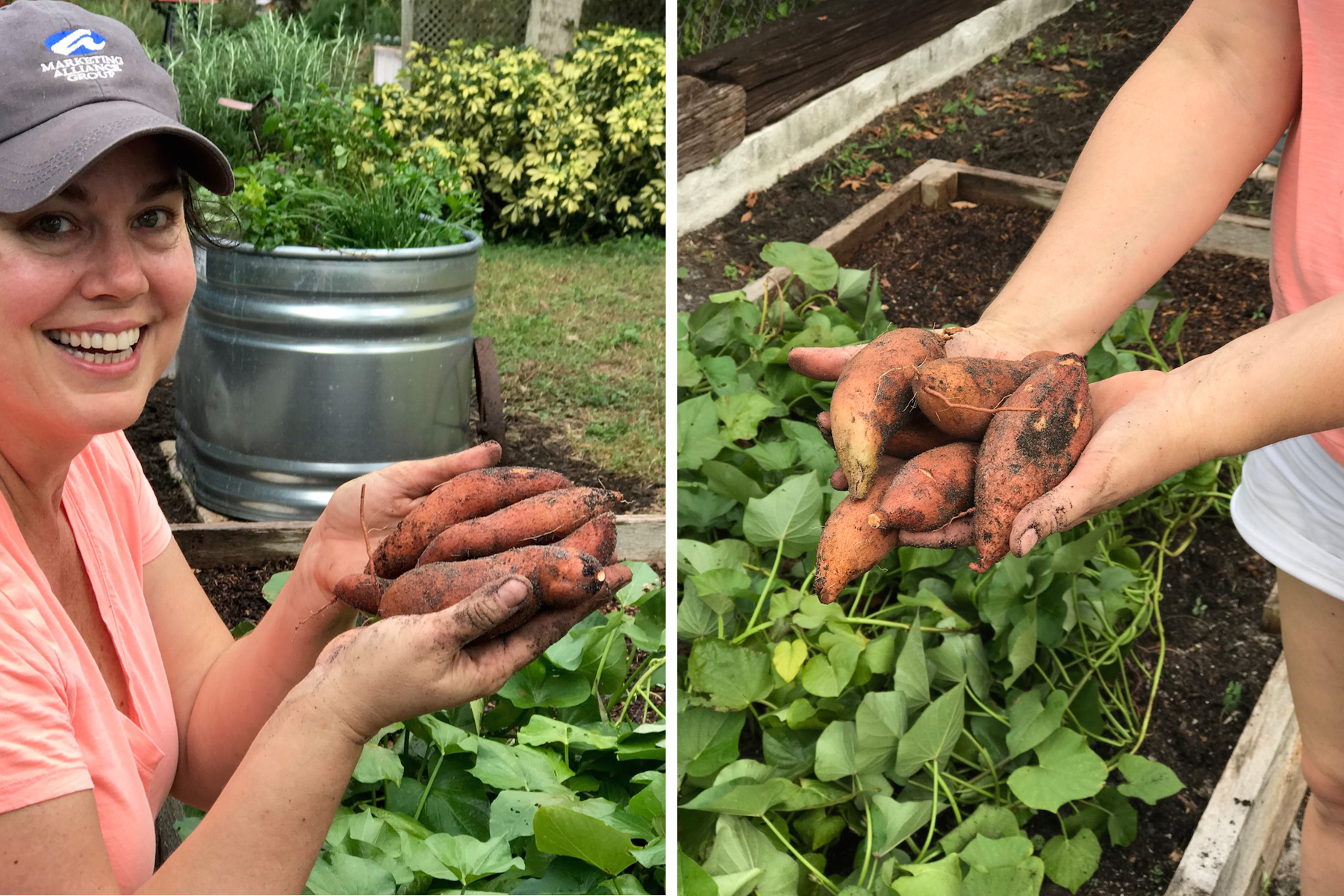 I let them 'cure' for about 10 days in a dry area of my garage, so they'd sweeten up even more, then they were ready to head to my kitchen.  Here's my haul – some were petite, some were average size, and one looked like a fat turnip!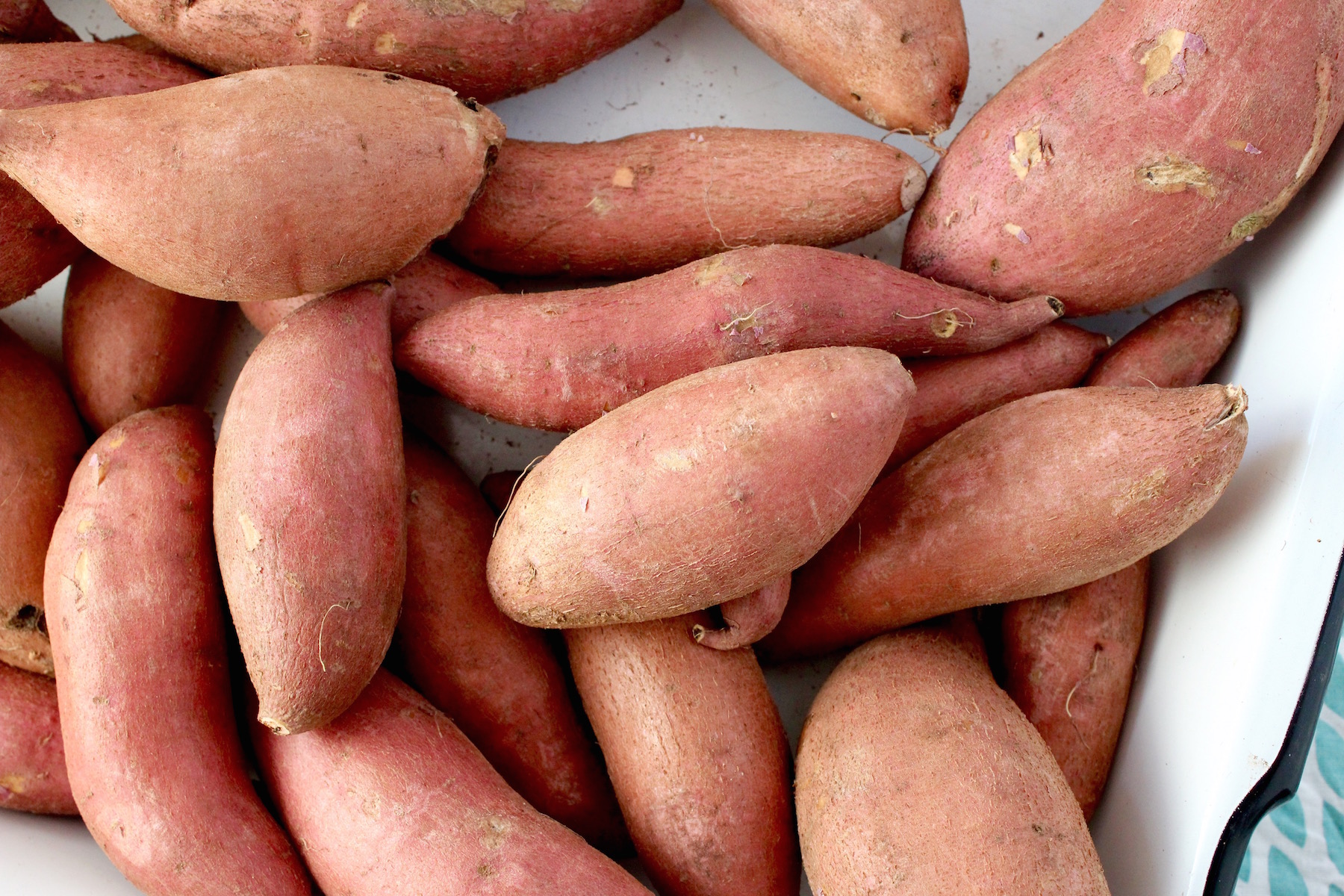 I decided my first recipe with these beauties would be simple – roasted in the oven with tasty ingredients to make a glaze: pure maple syrup, apple cider, a little Dijon mustard (to cut the sweetness a bit), cinnamon, butter and salt.  My little orange/red gems were delicious, and nothing tastes better than something you've grown and harvested yourself 🙂
I'll definitely plant these next summer.  I hope you give sweet potato growing a try – it's SO fun.
To learn more about growing sweet potatoes in SW Florida, check out: http://gardeningsolutions.ifas.ufl.edu/plants/edibles/vegetables/sweet-potatoes.html

Maple-Cinnamon Roasted Sweet Potatoes
Sweet potatoes are extra delicious when combined with this flavorful dressing.
Author:
My Delicious Blog
Ingredients
4 medium sweet potatoes, peeled & cut into small chunks
1 c. apple cider
½ c. pure maple syrup (or honey)
3 Tb. unsalted butter
½ tsp. ground cinnamon
½ tsp. Dijon mustard
¼ tsp. kosher salt
Instructions
Preheat oven to 350 degrees.
Toss sweet potato chunks into a rimmed baking dish, ensuring they fit in one layer.
In a small pan, add remaining ingredients; whisk to combine, then simmer until butter is just melted.
Pour mixture over potatoes and stir to combine.
Cover with foil and place in oven.
Bake 30-40 minutes (when you start to smell them, you know they're almost done). Check for doneness by inserting a sharp knife into one. If they still need to cook, remove foil and cook another few minutes. The liquid reduces significantly and becomes syrupy.
When tender, remove from oven, season to taste, and serve.