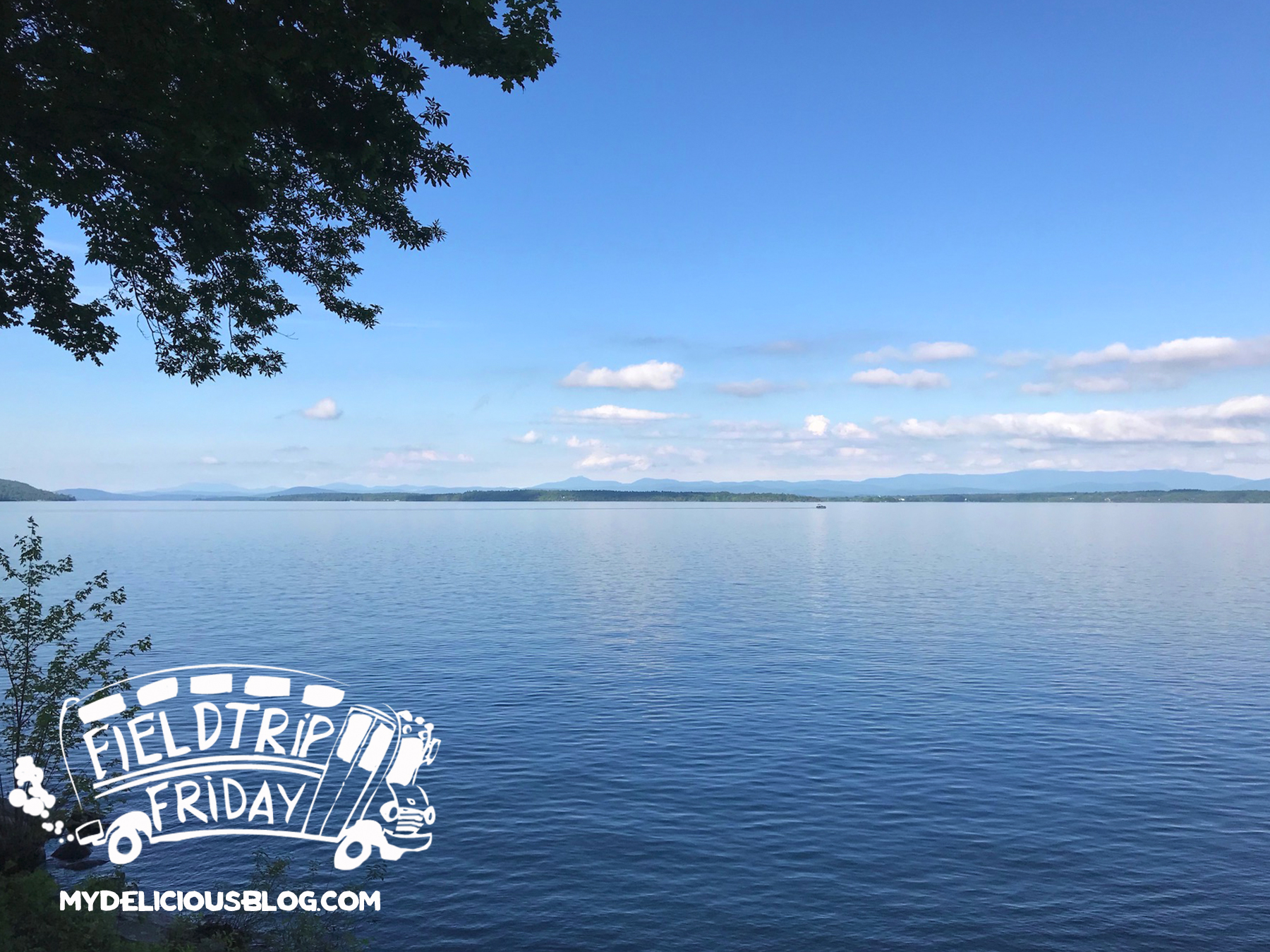 (Field Trip Fridays capture interesting, fun, food-related and/or fishing adventures that I like to share with you!)
I've heard that road trips are good for the soul, and I believe that's true.
My hubby and I recently packed up the car, the dog, and (what seemed like) everything we own, to do what 
Julia Cameron
calls 'filling our wells.'  We unplugged from our world for 2 weeks to visit family/friends, enjoy favorite foods, and see tons of inspiring scenery.  It was awesome.  And it all started with this can of Pringles. . .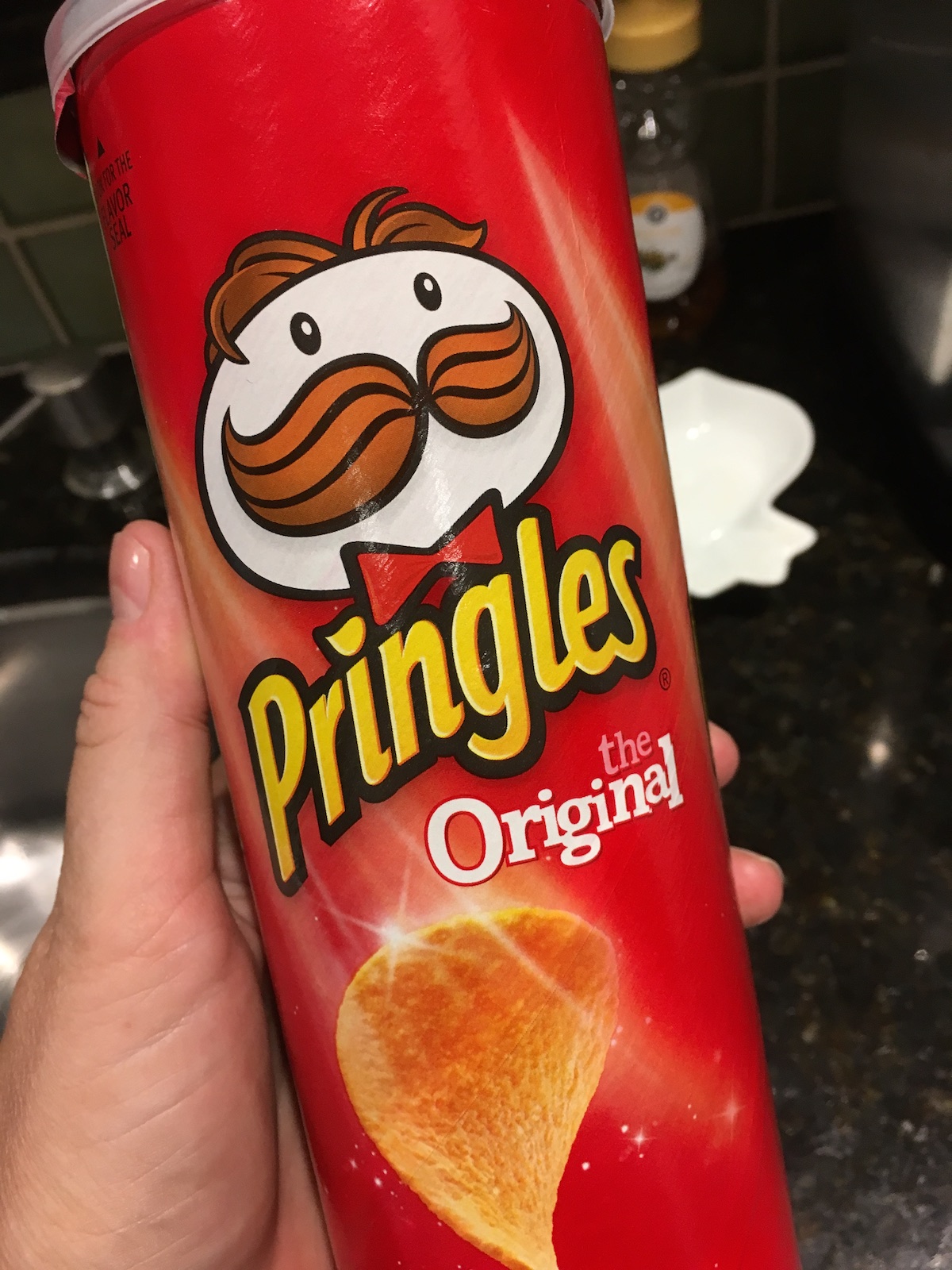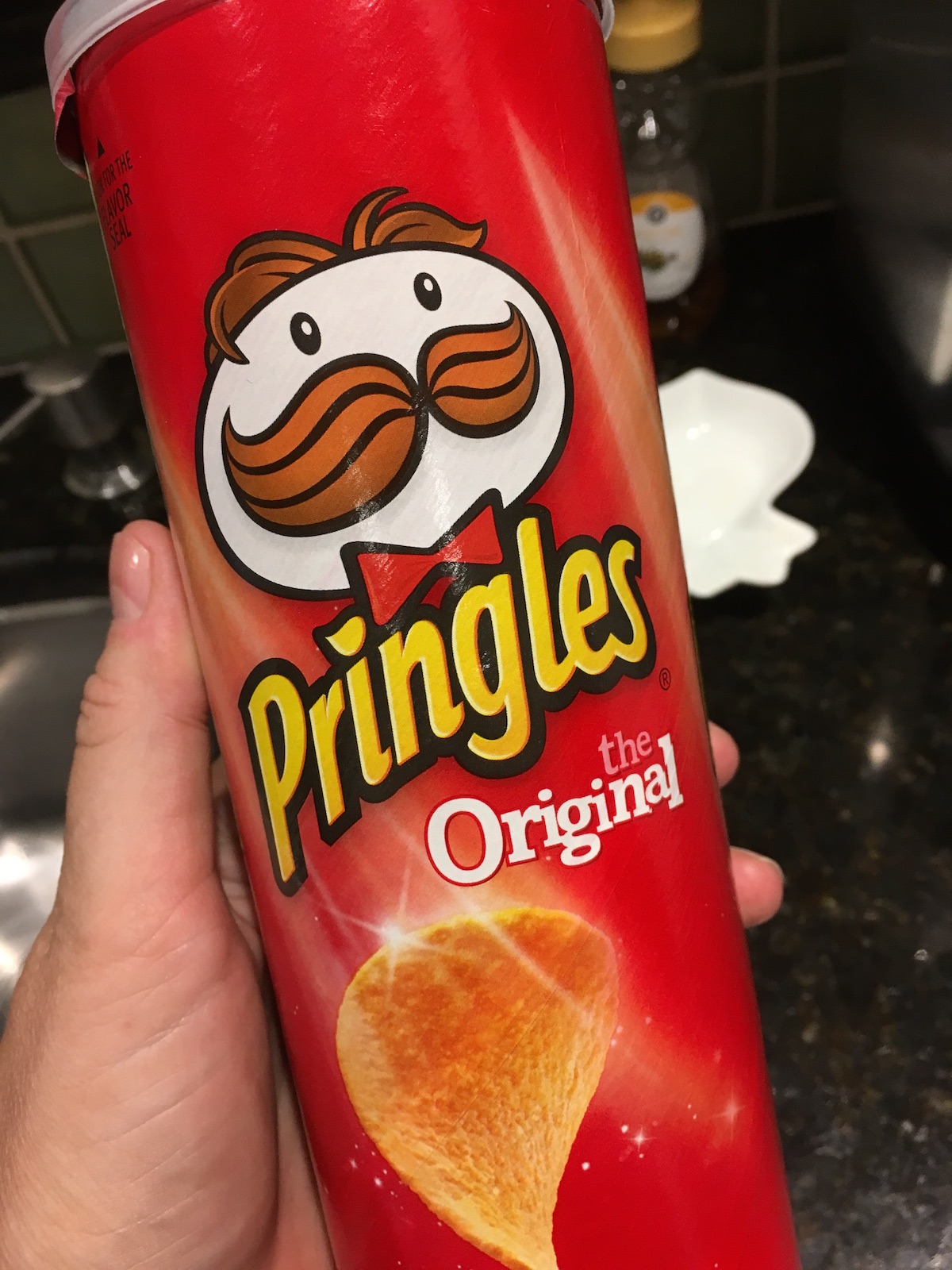 Yep, you may recall me mentioning my
fondness
for Pringles.  True to form, soon after starting our 23-hour drive, I popped open the can and it was official – we were on a road trip!
We landed in 
Westport, NY
– a lovely town on Lake Champlain that we've visited with family for many years.
The vistas are gorgeous and it's hard not to capture a lovely picture wherever you go: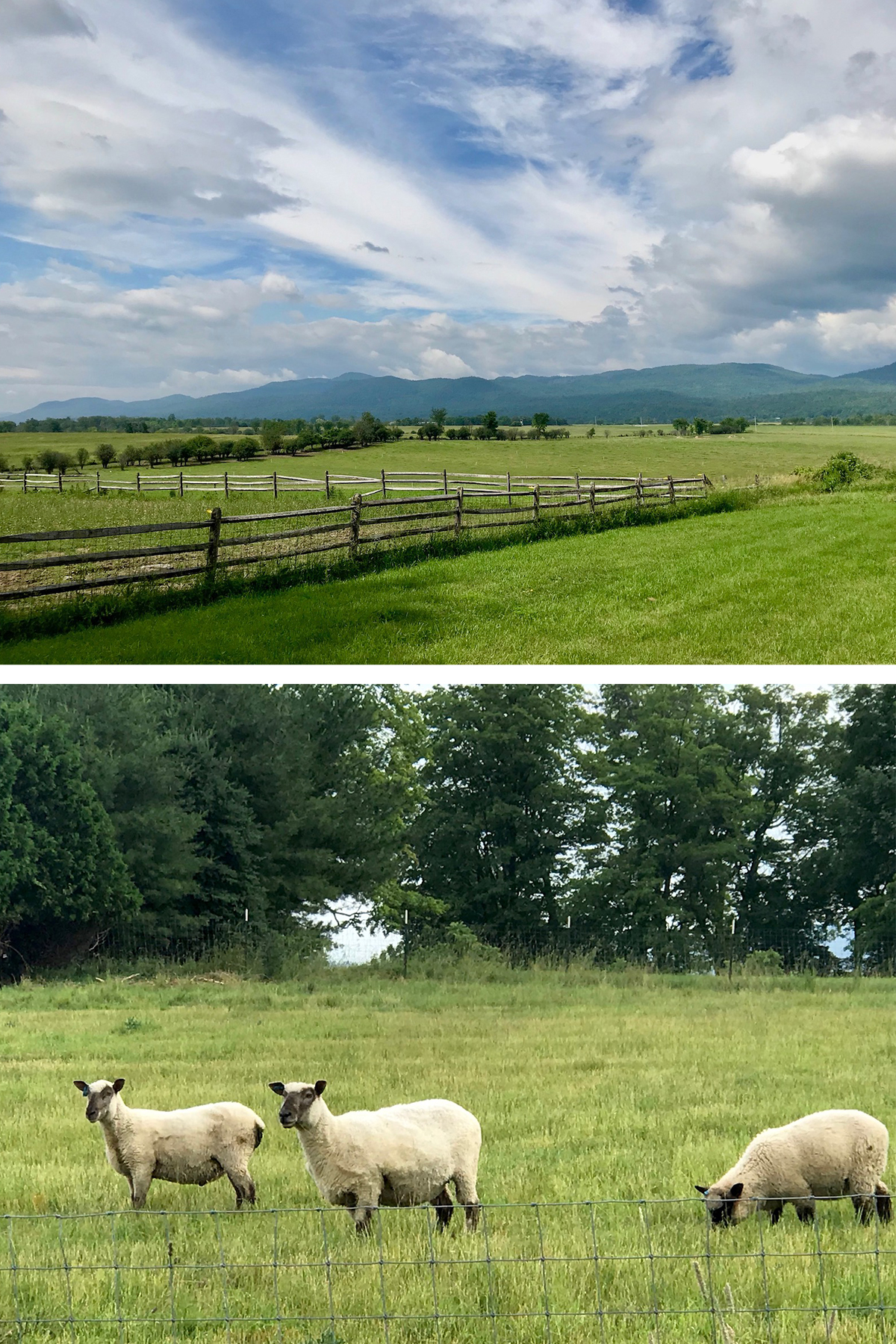 Not to mention all the flowers, like these Peony, Hosta and Clematis: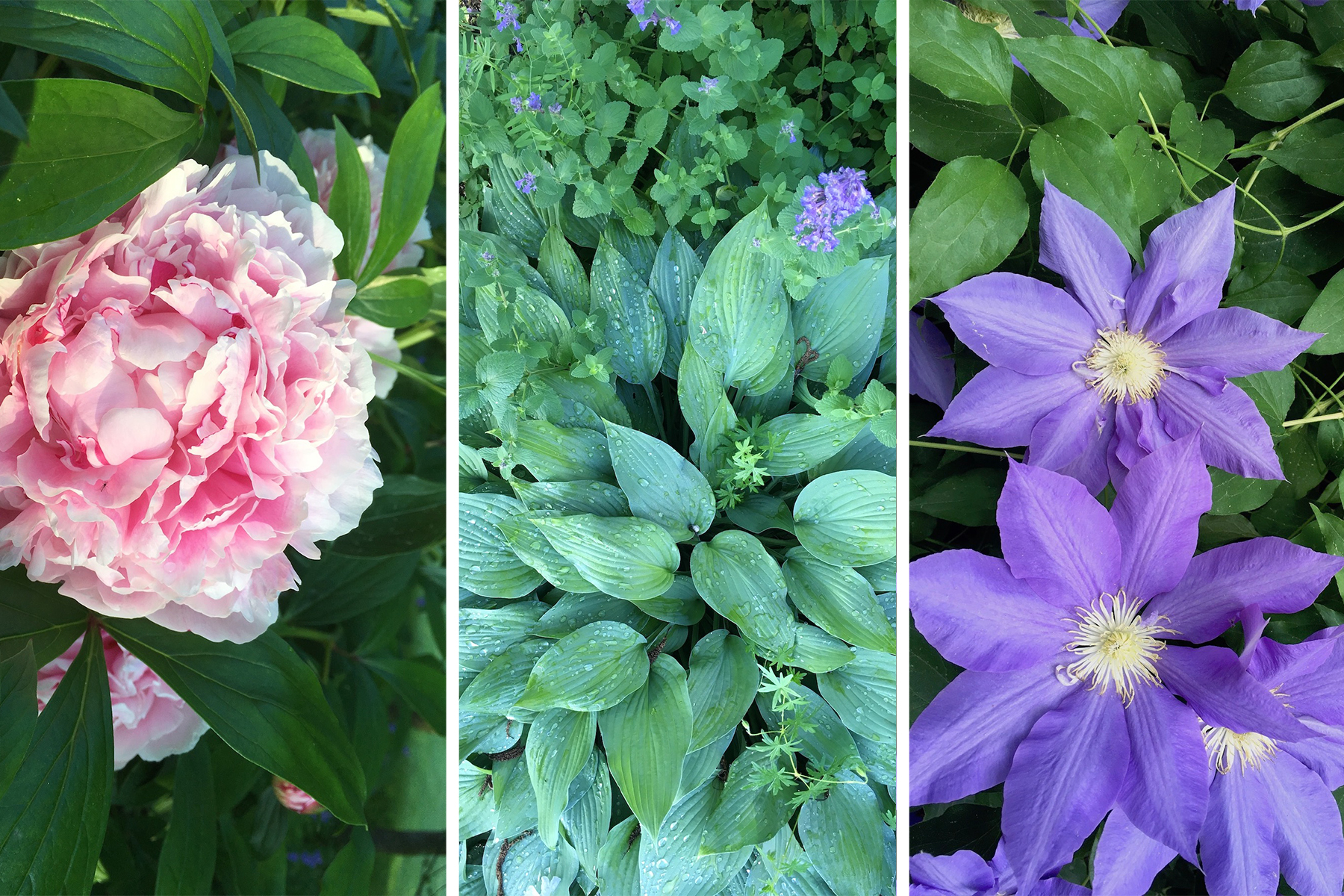 It's also a great place to work on puzzles, take invigorating hikes, enjoy breakfast with farm-fresh eggs and freshly-picked berries (I even made
Jordan Marsh muffins
!), and make s'mores at the fire pit (
no pics of that – we were too busy gobbling them up
):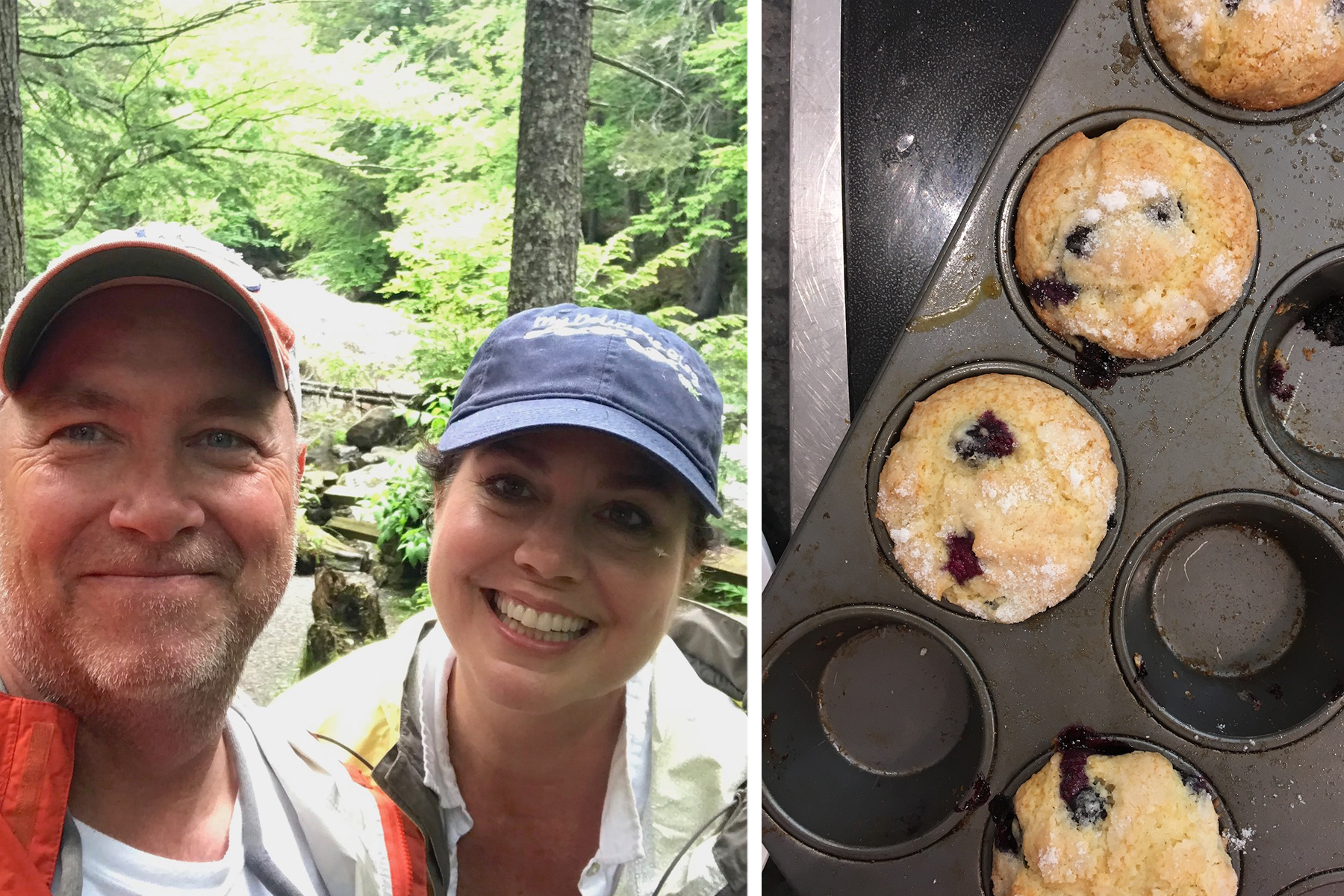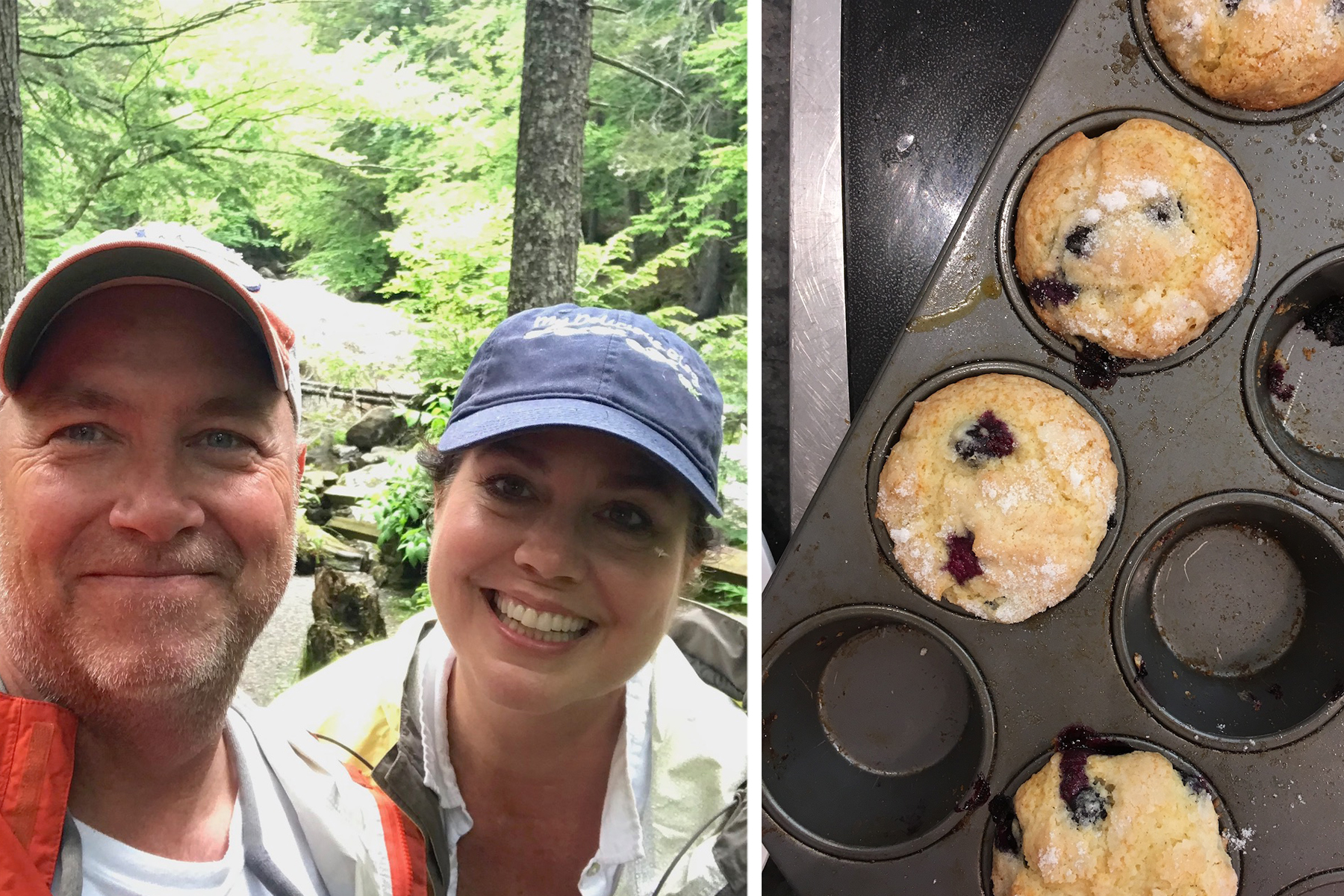 Even Libby had a great vacation, relaxing in her Adirondack chair and paddling across the Lake: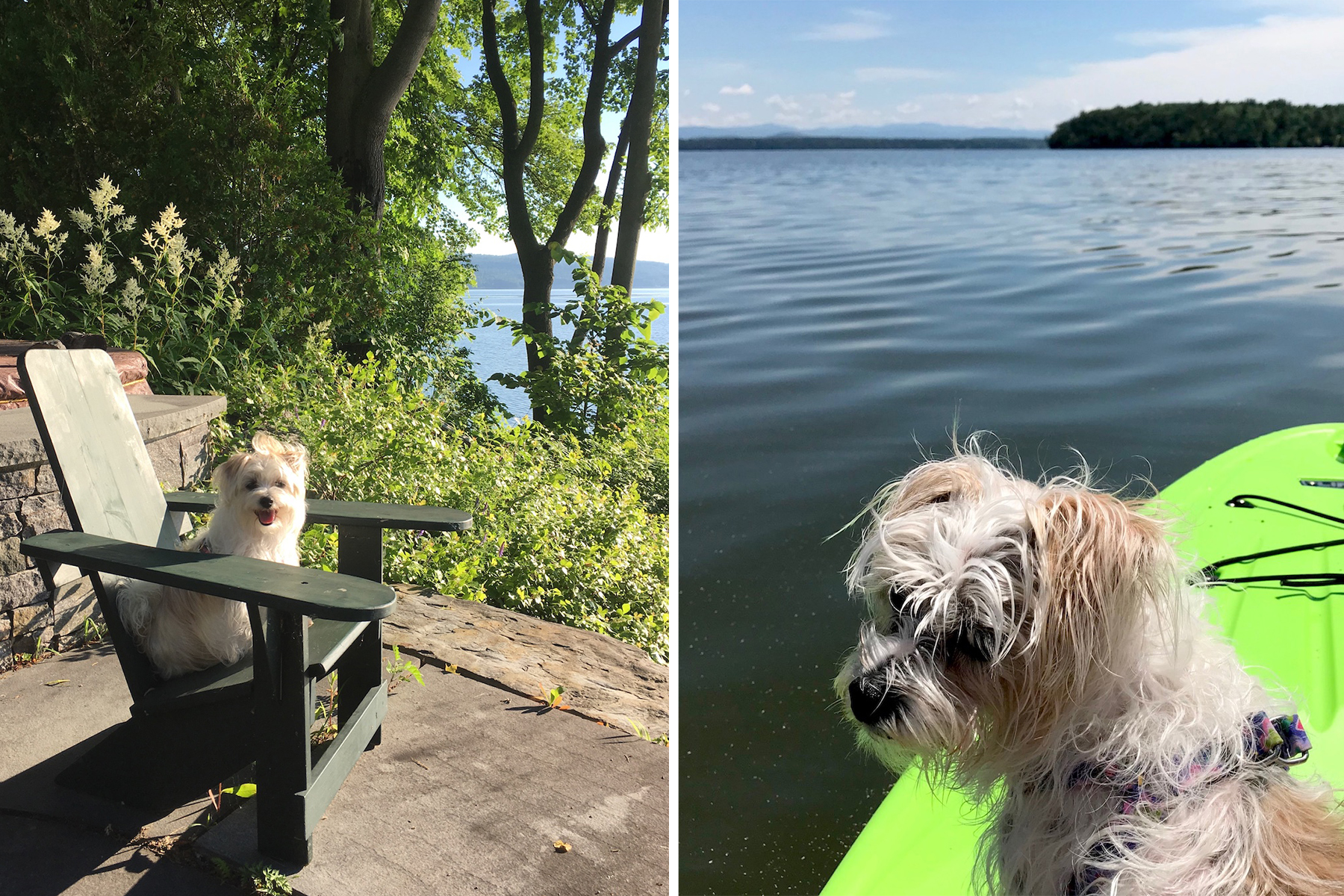 We spent a day at the
Shelburne Museum
in Vermont to learn about history of the area and see beautiful art: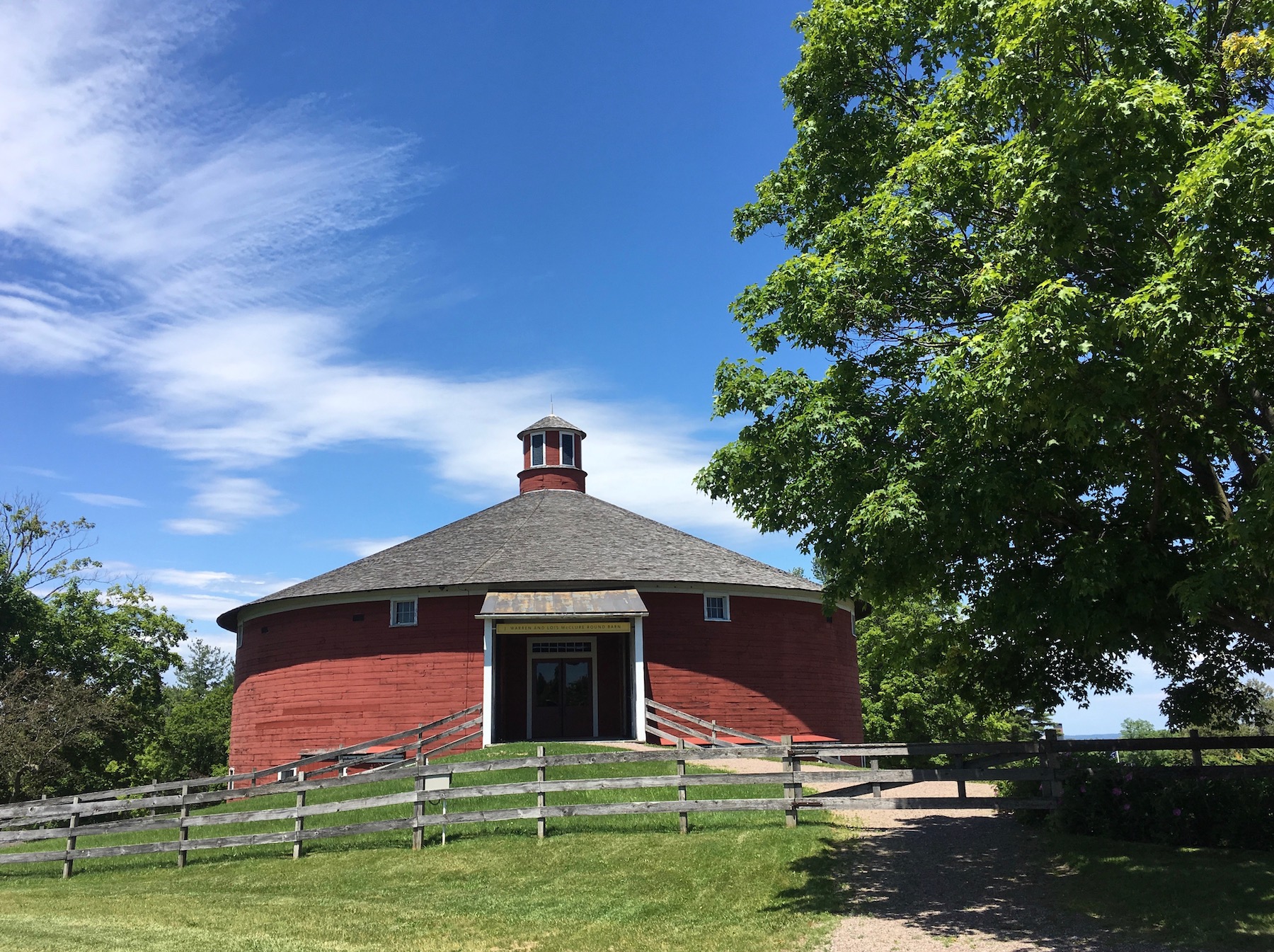 And, of course, had to visit the farmers market in
Elizabethtown
(
note: the croissants from Crown Point Bread Co. were some of the best I've ever had
):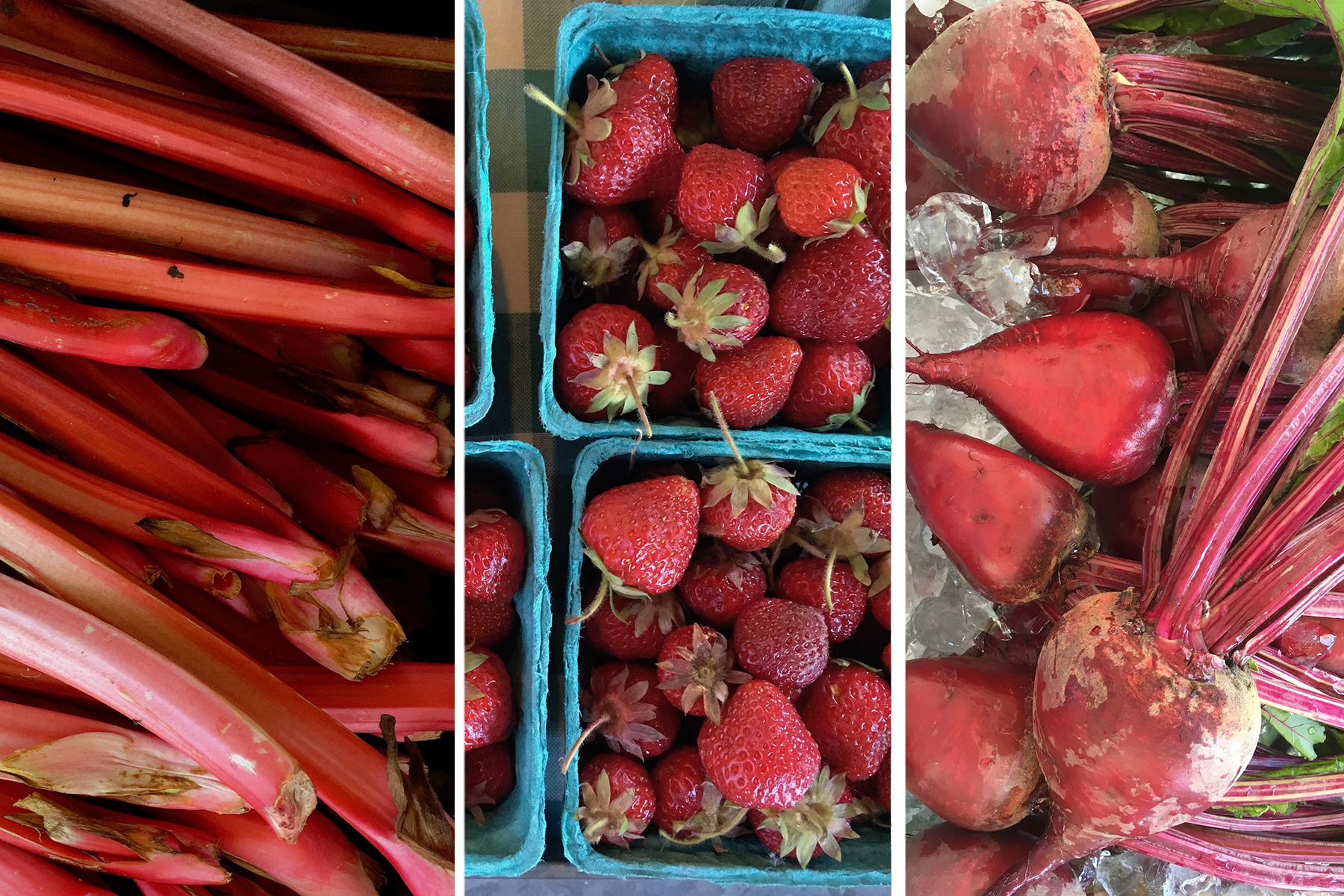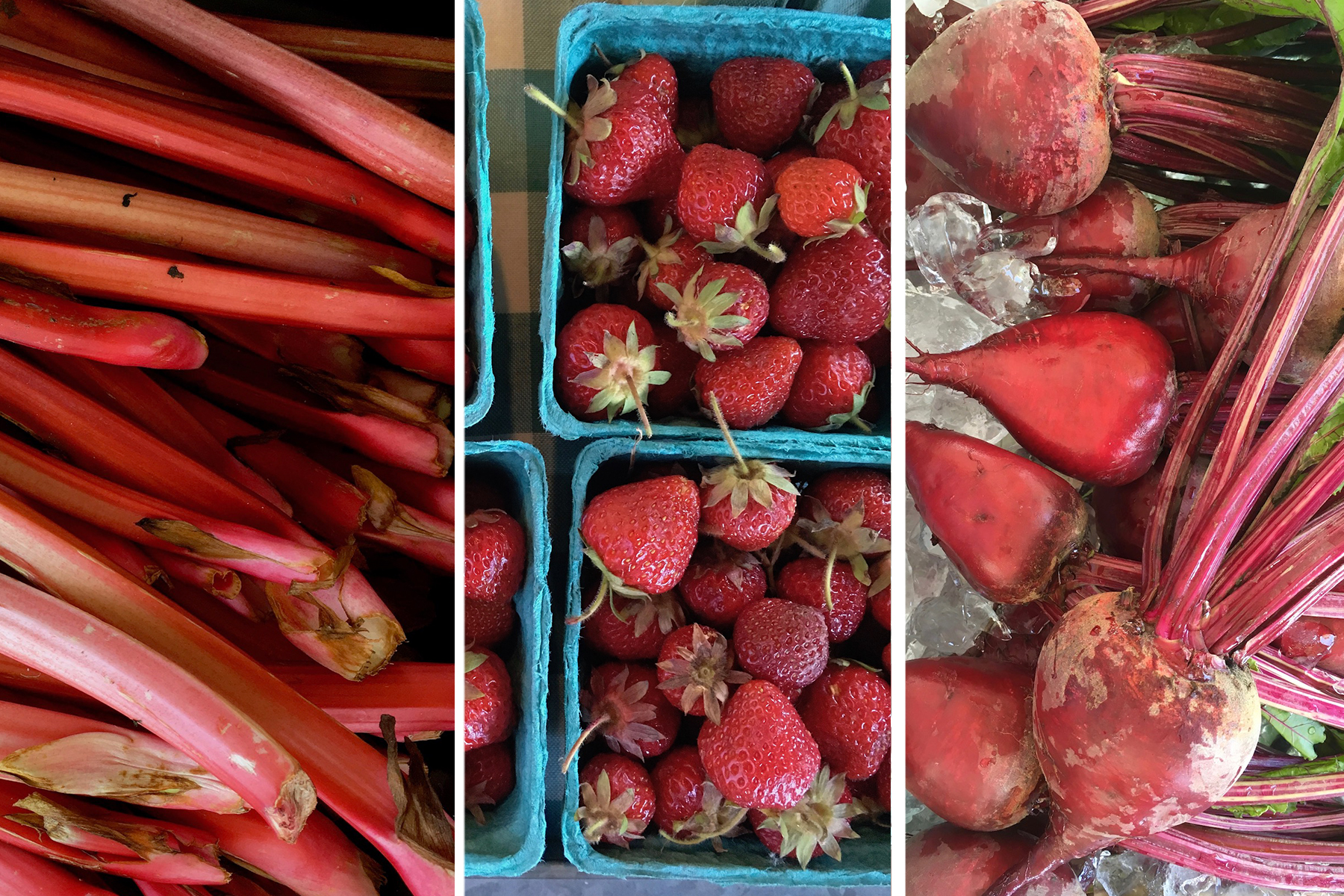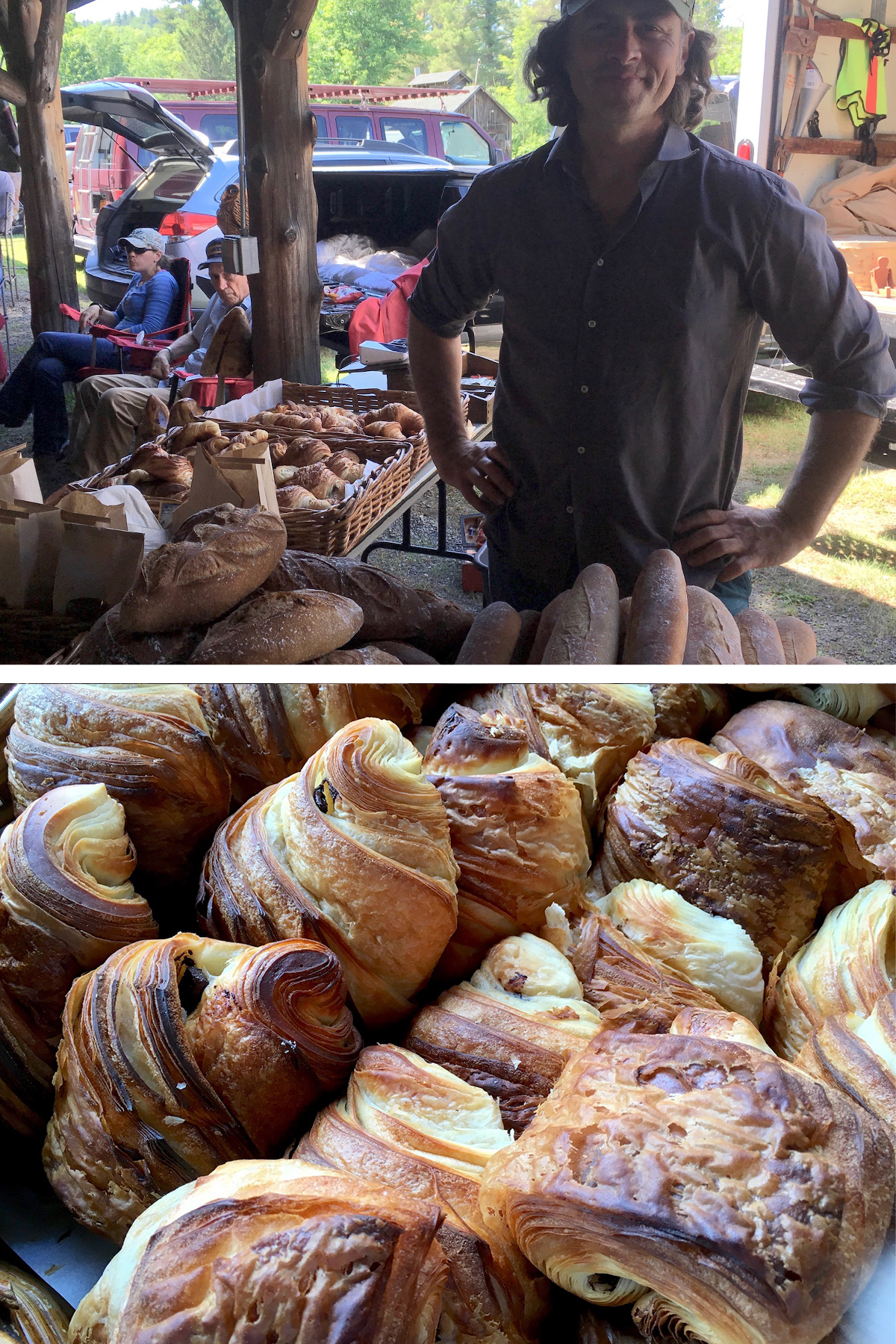 Finally, any post about the Adirondacks wouldn't be complete without mentioning "Champy," the mythical sea creature who lives in Lake Champlain, with more than 300 sightings over the years.  Here he is, memorialized in this window mural: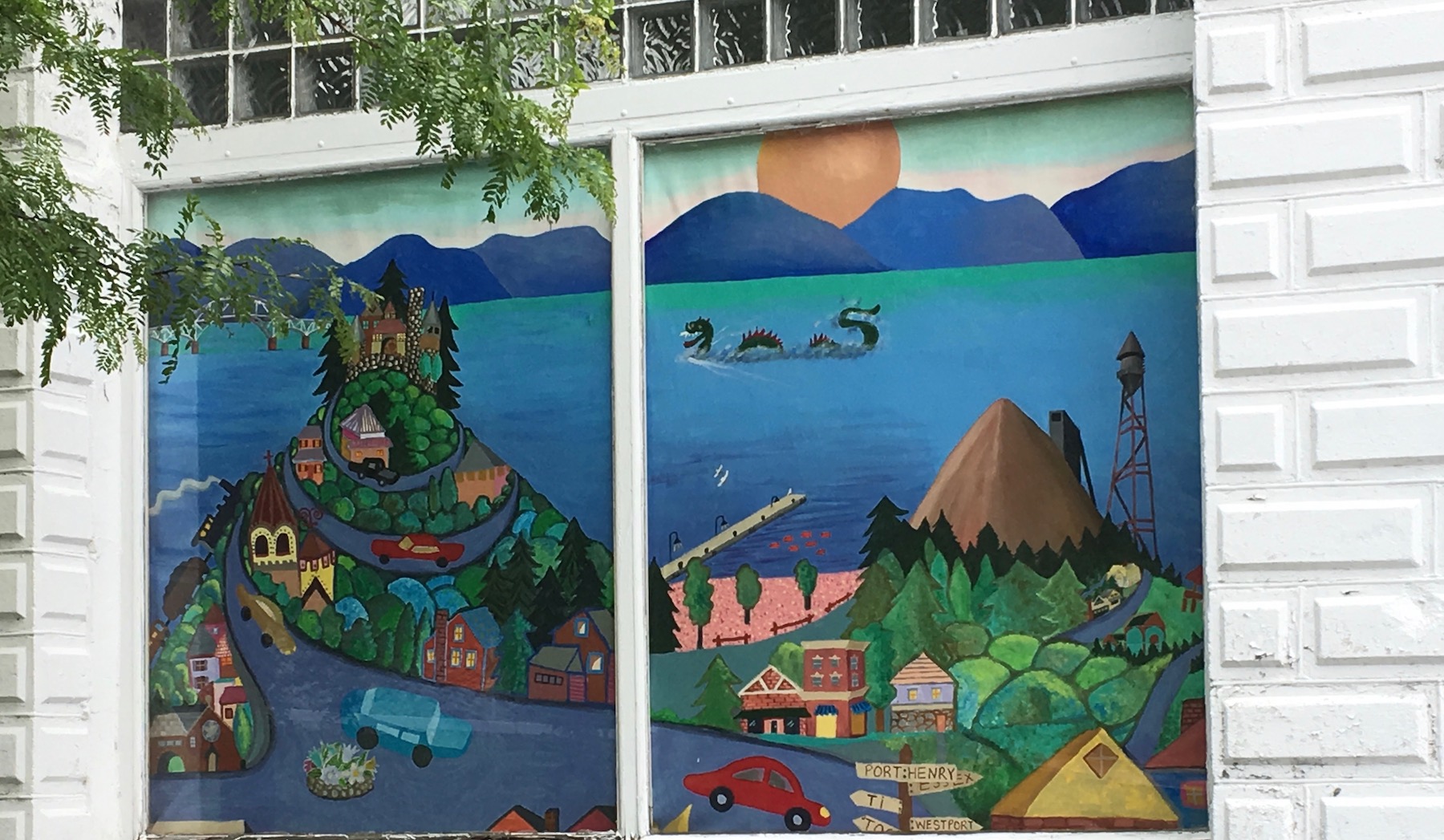 As we left the Adirondacks and headed to our next destination, we picked up a bag of warm apple cider donuts at
Gunnison Orchards
in Crown Point.  The locals know this is a must-stop, and those sweet treats didn't disappoint: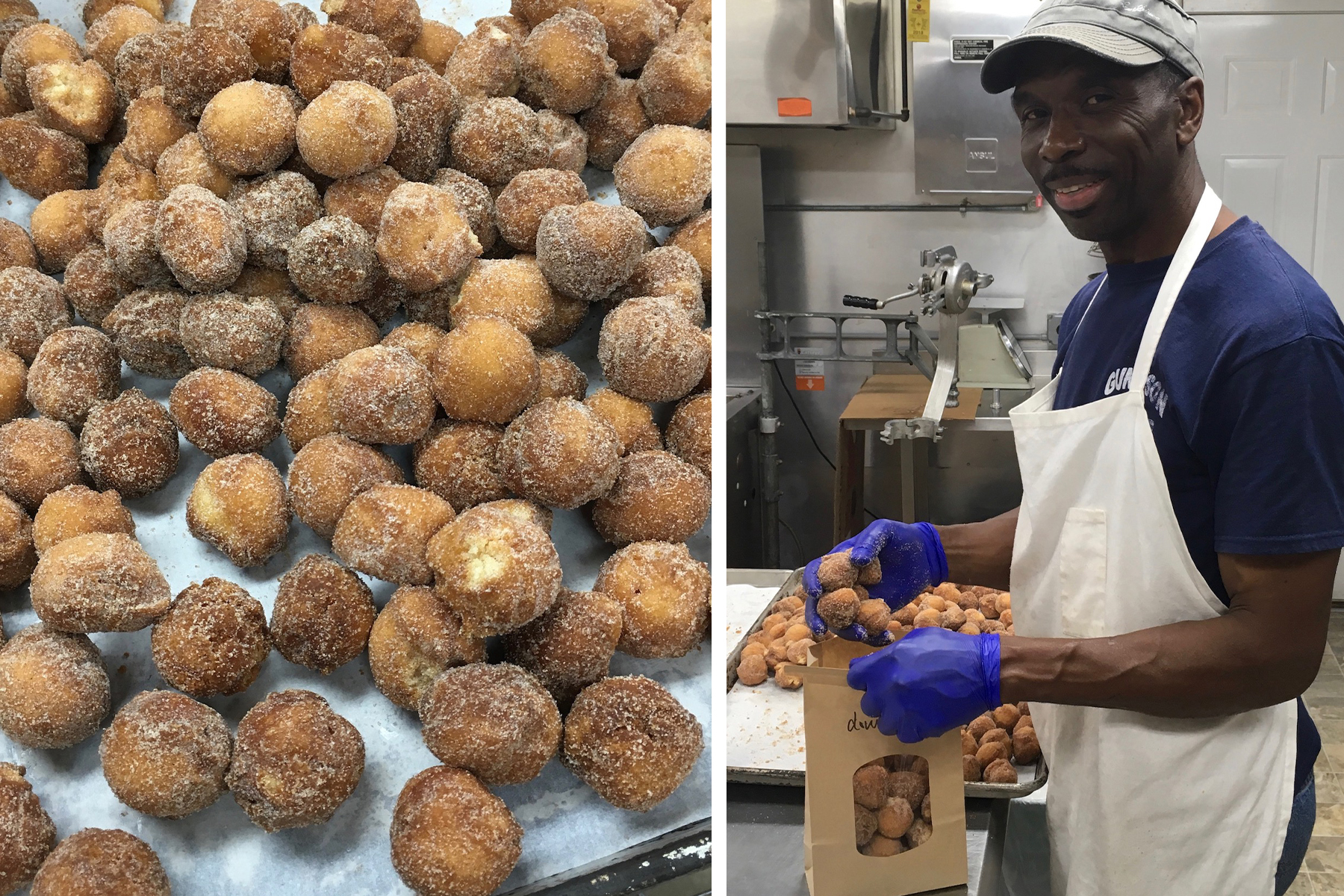 What a lovely trip.  I hope you get to visit the Adirondacks soon!
Stay tuned for my next post (July 19) highlighting my visit to Westport, MA. . .