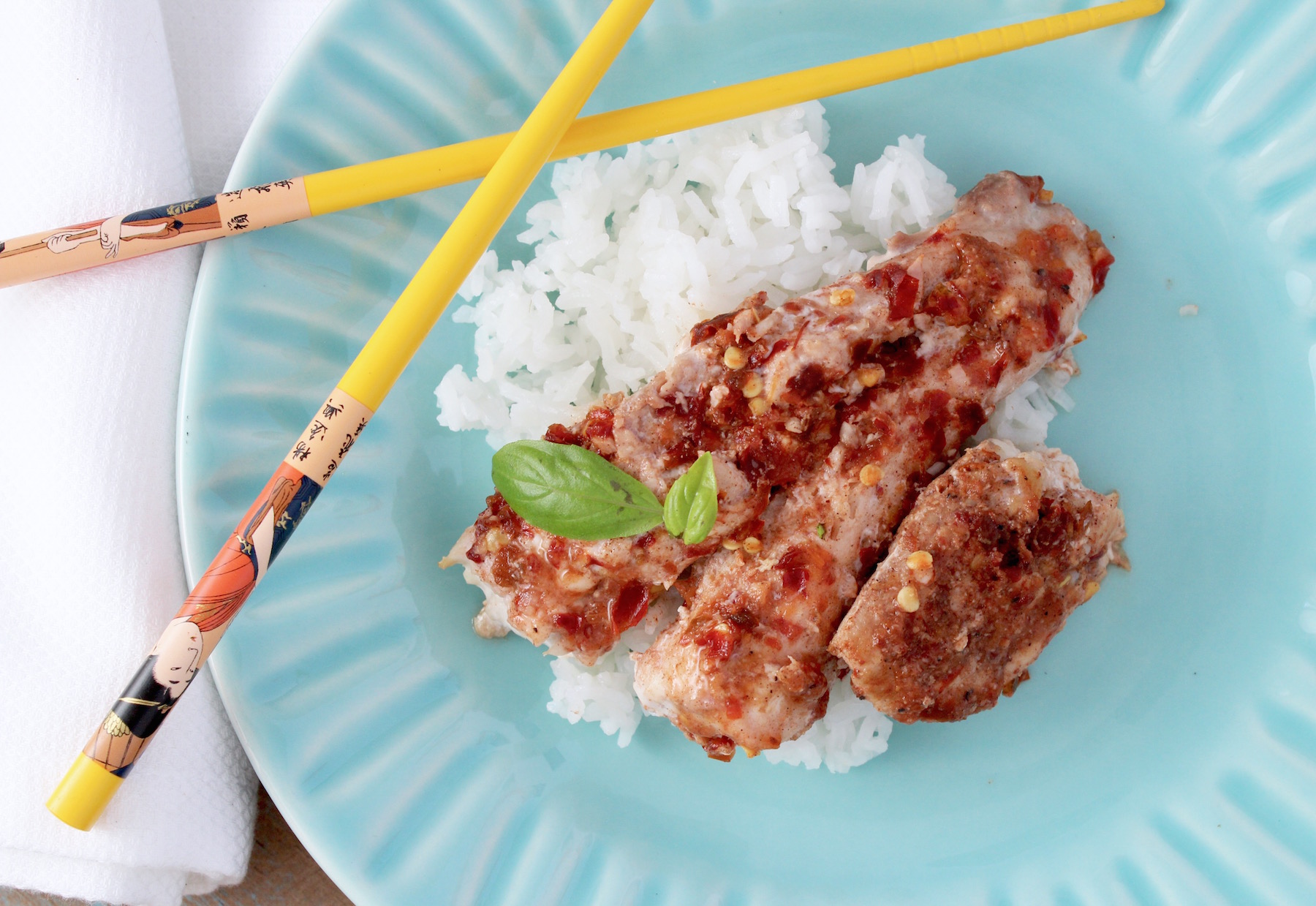 February 16 marks the start of the Chinese New Year (a.k.a the Lunar New Year), a time to not only celebrate at festivals, but also, to enjoy time with family at a dinner some consider the most important meal of the year.
The Chinese New Year is based on the movements of the moon and it's linked to the Chinese zodiac (one animal per month), with every 12 years marking a complete cycle. 2018 is the year of the Dog and, if you're curious, tradition says that those born in a Dog year are sincere, loyal and prudent, with a slightly stubborn streak 🙂
The big dinner is usually comprised of 'lucky foods' including things like dumplings and spring rolls (for wealth), noodles (for health and longevity), sweet rice balls (to celebrate family togetherness), glutinous rice cakes (symbols of higher income or status), tangerines/mandarins and oranges (to signify riches in life and good luck), and fish (a sign of abundance and prosperity).
I'm sure anyone, Chinese or not, would like more abundance and prosperity, right?  To that end, my first recipe of the year is a fish dish!  The tradition for the Chinese New Year is to use a whole fish, but I used Red Snapper fillets since they were available at my fish market.  I marinated them in a tasty sauce of spicy chili paste, vinegar, garlic, and a little bit of cinnamon for sweetness.  And while I can't say it's specifically a Chinese dish, it does incorporate the elements of chili and vinegar, which are traditional ingredients when preparing fish for the big New Year's dinner.  Truth be told, though, this is a spicy dish, so you can always tone it down if you don't want it too spicy 🙂
I broiled the fish and served it with fragrant jasmine rice and roasted veggies — a spicy, delicious and healthy meal, with some lucky undertones.
Happy New Year to all!

"Lucky" Fish
Fish topped with spicy chili paste dressing - sure to bring good luck in the new year.
Author:
My Delicious Blog
Ingredients
2 pieces skinless, flaky, white fish (cod, halibut, snapper, etc.,~ 8 oz pieces)
1-2 Tb. ground chili paste (*I used Sambal Oelek)
2 Tb. rice vinegar
1 small garlic clove, peeled, smashed & chopped
⅛ tsp. ground cinnamon
Pinch kosher salt
Instructions
Check fillets to ensure there are no bones or scales; set aside.
In a casserole dish, combine chili paste, vinegar, garlic, cinnamon and salt. Add fish to mixture, tossing to ensure it's evenly coated.
Allow the mixture to marinate for about 30 minutes (no more than 1 hour) in the refrigerator.
Set oven to Broil.
Place casserole dish in oven and check it periodically to ensure it doesn't burn. It should take about 5-7 minutes to cook. When done, serve with rice and veggies.
Notes
*You can find chili paste at any Asian market, but my local favorite is Oriental Food & Gifts in Sarasota 🙂