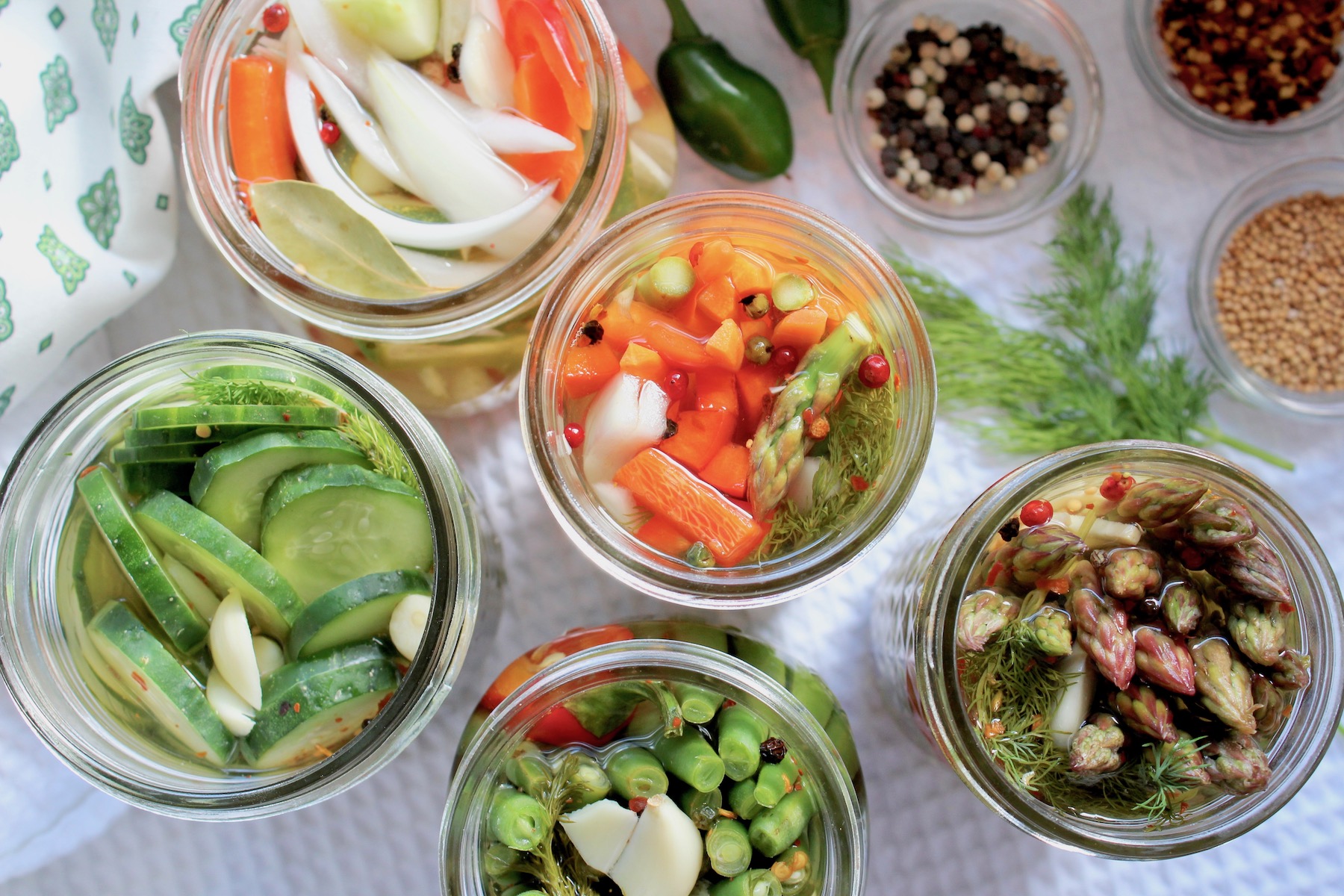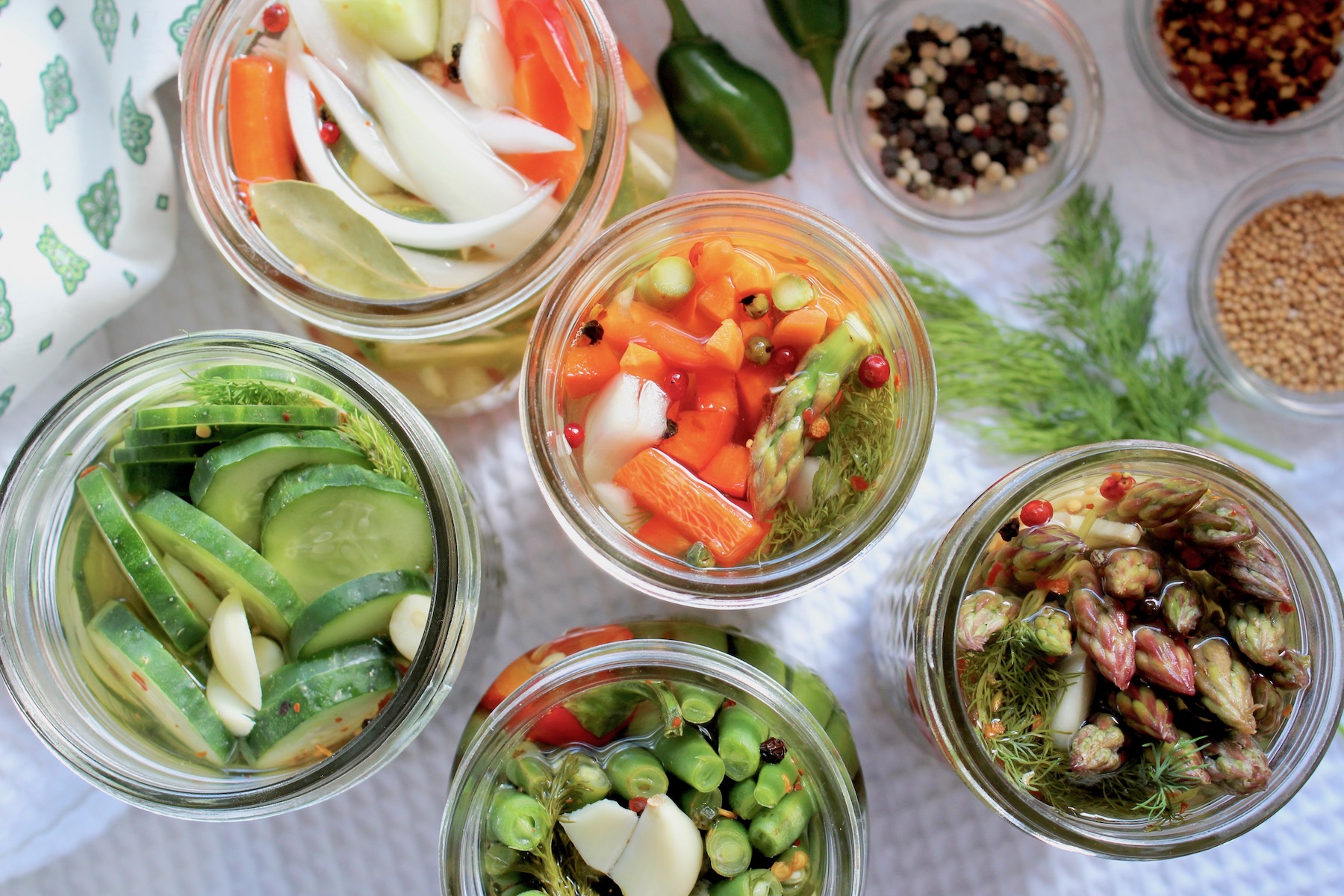 Visiting Florida farmers markets this time of year is so fun.  It's easy to find beautiful carrots with their greens attached, huge celery bursting with crunchiness, bright greens, deep purple eggplant, colorful peppers, big bunches of fresh herbs, and more.   I don't have a bag or basket big enough to carry everything I'd like to take home.  And for any northerners anxiously awaiting your local farmers market to open, fret not – it will happen soon because Spring is right around the corner!  That's usually when our abundance in Florida wanes because it's too hot to grow or harvest anything, and we're forced to rely on our neighbors to the north to keep us stocked with fresh veggies 🙂
So, St. Patrick's Day is this weekend and I'm sure you've noticed the many delicious-looking recipes for corned beef and cabbage, potatoes, cheese dips, soda breads, and amazing desserts to celebrate the big day.  Because there are plenty of those options out there for those who celebrate St. Patrick's Day, I have no guilt about posting something healthy (and green, by the way)!
So I decided to make something that hits on 3 things: 1) it uses up lots of fresh veggies, 2) it's easy, and 3) provides a delicious snack for anyone trying to reduce intake of sugary or flour-laden treats.
Quick pickles are awesome because all you have to do is chop veggies, stick 'em in a jar and fill the jar with a warm solution of water, vinegar, salt, a little sugar (and that's even optional), and your choice of tasty aromatics like garlic, chile peppers, mustard seeds, peppercorns and fresh herbs.  Refrigerate them for 2-3 days and you've got pickles!  Plus, there's no need to go through the formality of 'canning' these – you just keep them in the fridge.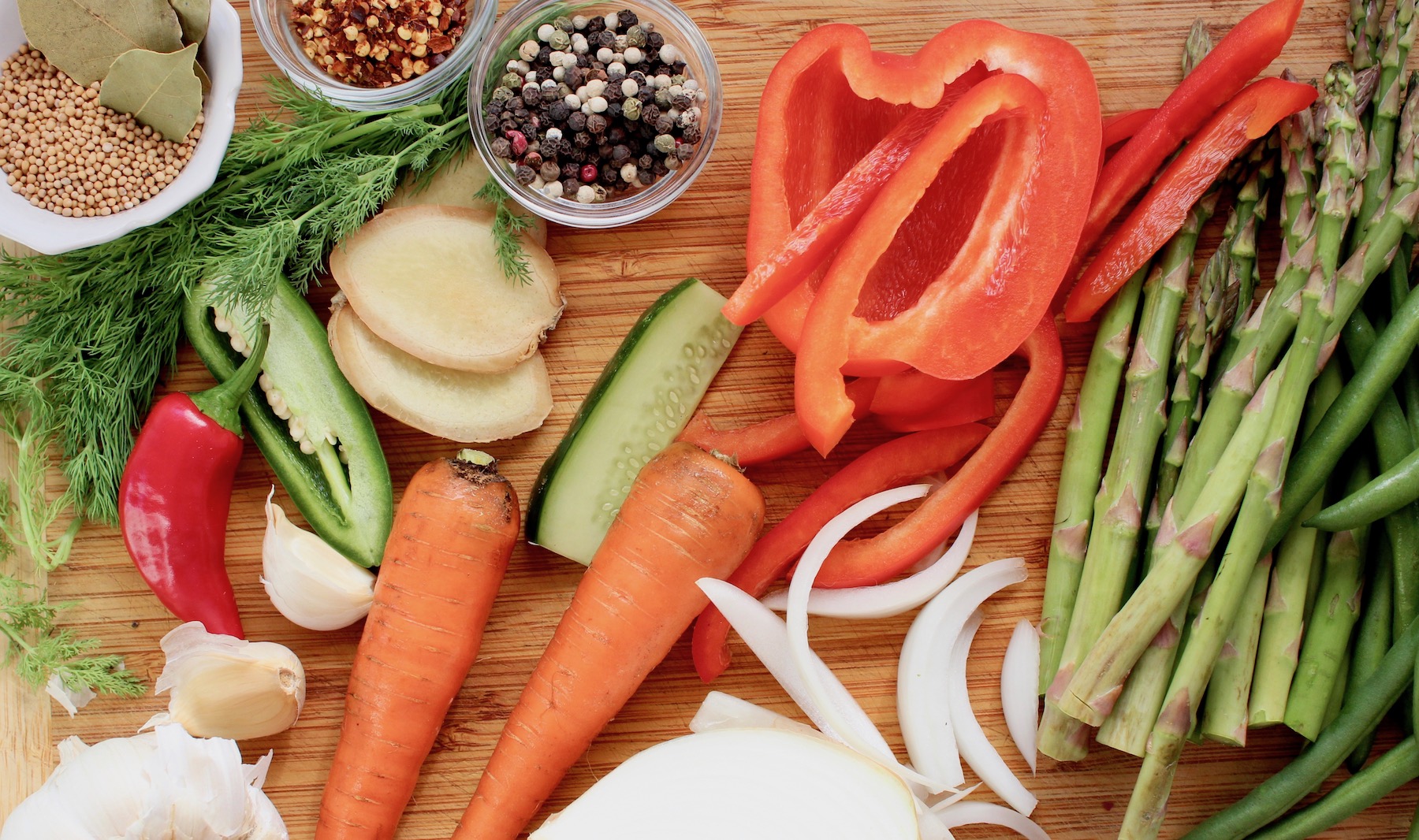 So chop away and fill those jars with beautiful veggies, then enjoy them alongside a lovely cheese platter, a sandwich, inside a zesty Bloody Mary, or just pop them in your mouth.  You can make them as spicy or sweet as you like – just experiment with proportions, or try a new herb or peppercorn, or a different type of vinegar and see how they all affect flavor – it's fun to experiment.  And if you want to try another method for quick pickles, here's a recipe for Sweet & Spicy Refrigerator Pickles.
By the way, Happy St. Patrick's Day to all 🙂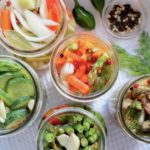 Print Recipe
Quick-Pickled Veggies
Enjoy a tasty and healthy snack by pickling veggies and keeping them in the fridge!
Ingredients
~1

lb.

Fresh vegetables (I used green beans, carrots, asparagus, Kirby cucumbers, Vidalia onion)

3 1/2

cups

Water

1 1/2

cups

White vinegar

2

Tb.

Kosher salt

3

Tb.

Granulated sugar

(optional)

4

cloves

Garlic, peeled & mashed

Several

sprigs

Fresh dill

1

tsp.

Mustard seed

1-2

tsp.

Peppercorns

2-3

Bay leaves

1-2

Fresh chile peppers (jalapeño, red, other)

(optional - if you like 'em spicy)

1-2

slices

Fresh ginger, peeled & julienned
Instructions
Depending on the size of your canning jars, this recipe fills about five 16-oz jars. Wash and prep your chosen veggies (be sure to peel carrots and remove the ends from green beans & asparagus) and cut them to fit your jars. Fill each jar with the veggies - you can keep some all by themselves, or combine with other veggies.

In each jar, sprinkle a little mustard seed, peppercorns, a clove of mashed garlic (mashing provides a more mellow flavor), a slice of chile/jalapeno pepper, fresh ginger pieces, a bay leaf, etc.

In a small saucepan, bring water, vinegar, salt and sugar (if using) to a simmer. Pour the liquid into each jar until it just reaches the top. Allow the jars to sit on the counter to come to room temperature, then cover each with a lid and turn each upside down a few times to combine all the flavors. Refrigerate 2-3 days. After the first day, flip each jar (be sure the lids are on tightly!), and return to the other side the next day.

These pickles may be kept in the refrigerator for several weeks (but I doubt they'll last that long)!
Notes
This solution fills about five 16-oz jars w/veggies (depending on the shape and size of your actual jars).  If you're using cucumbers and the liquid doesn't cover the last jar to the top, fear not.  The salt in the warm solution should pull out the liquid in the cucumbers, which may just fill the void as it sits on the counter coming to room temp.  But if your cucumbers don't exude much liquid, simply top off the jar with a little more vinegar & water and flip the jar to combine  everything.