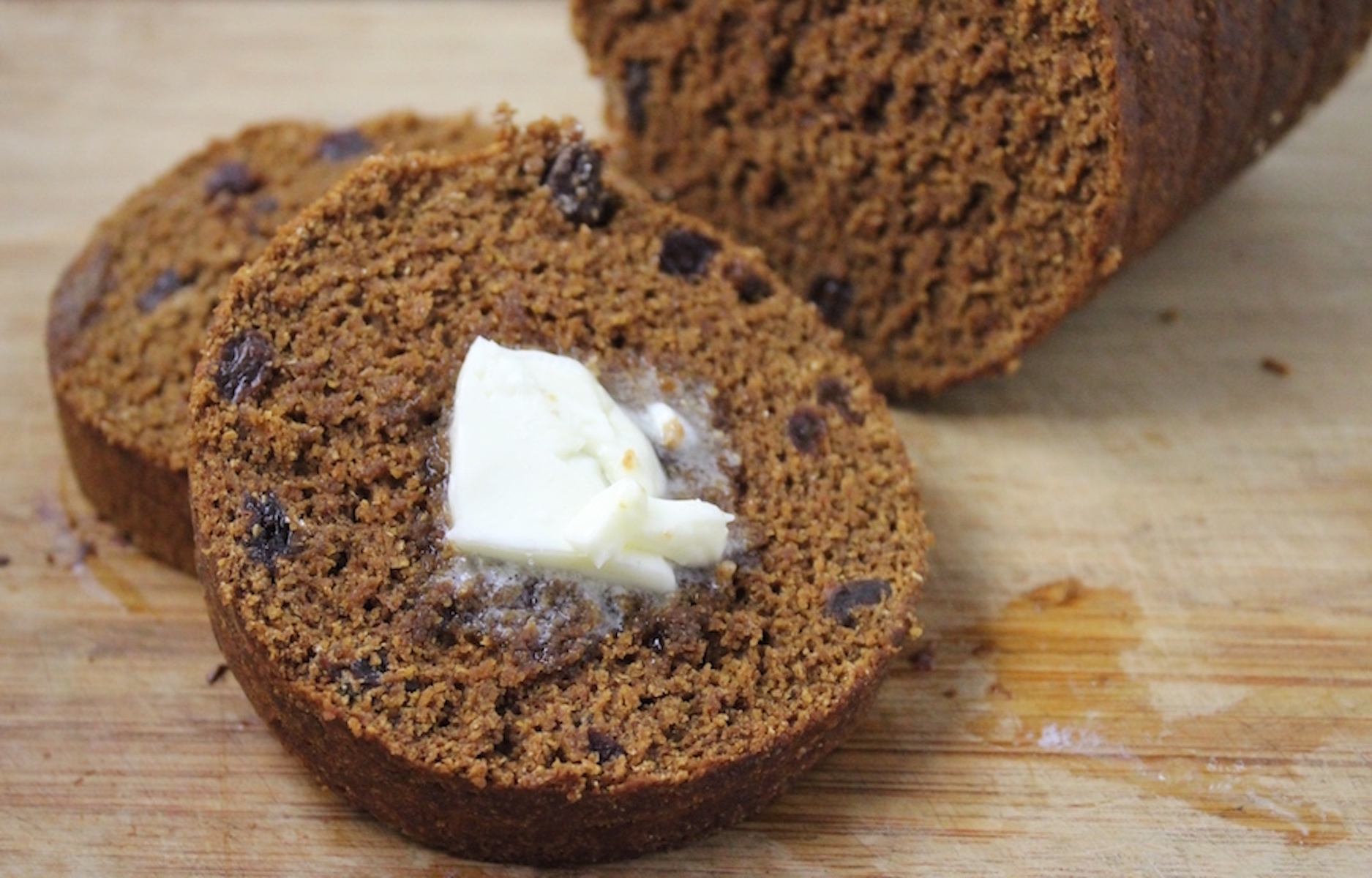 As a kid, it was a magical thing to watch my mom make this Boston Brown Bread.  It was steamed in a coffee can or an old B&M Beans can (apparently, this is the ideal size, according to my mother).  Sure, she could have bought an already-cooked bread in a can at the grocery store, but why would she do that when we could have the much-better, homemade version — chewy and dense, a deep molasses flavor, and bursting with sweet raisins?
So, on a dreary, rainy day in Florida (thank goodness we don't get many of these), I spent the afternoon in my kitchen with a list of favorite recipes.  My husband was especially excited to try this bread, since he had never seen anything cooked in a can on the stove.
Here's what it looks like in the steam pan (notice my "chic" can of chicory coffee from New Orleans!):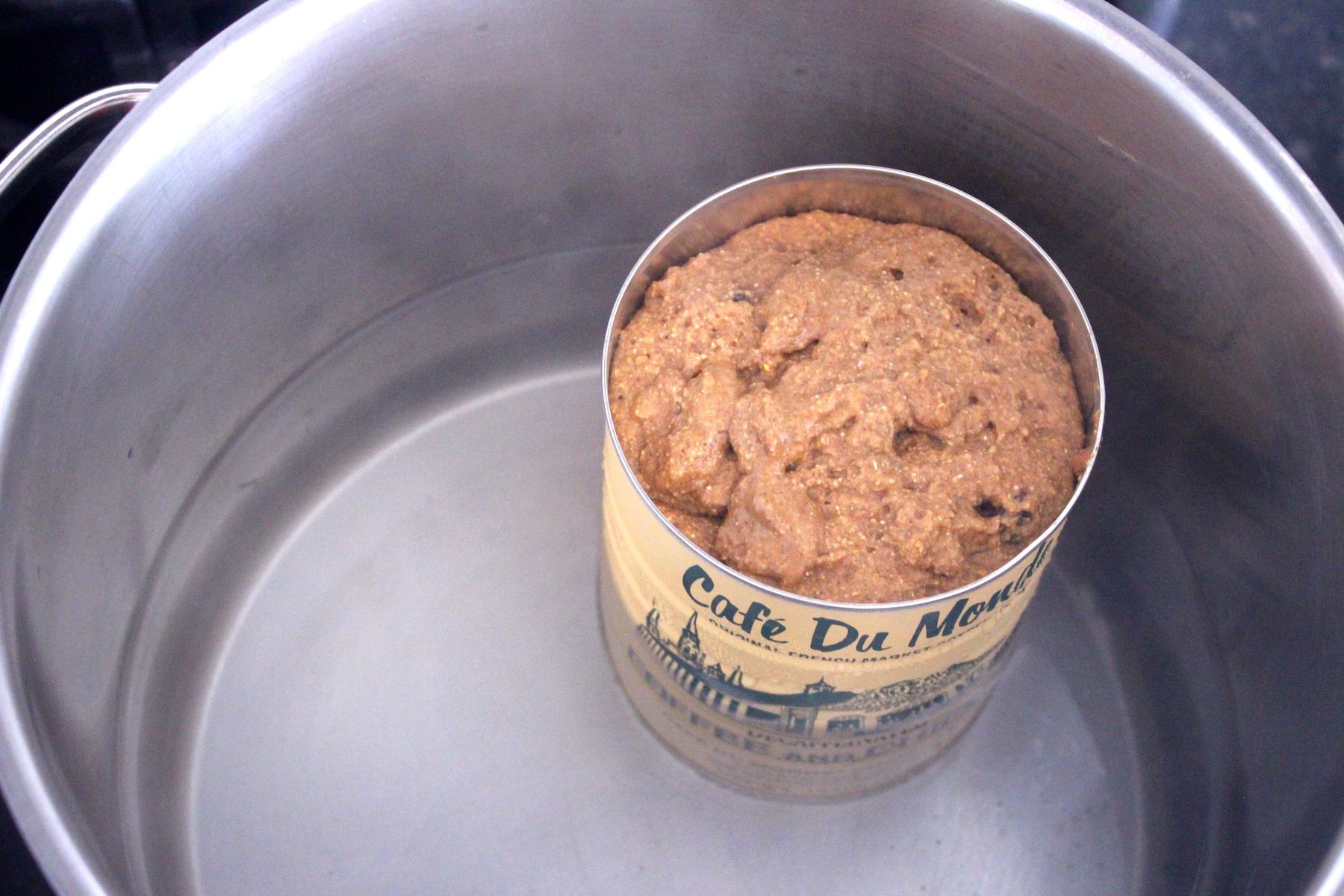 Before putting the lid on, I put a piece of foil over the can so steam didn't make the top of the bread wet.  After about 1.5 hours, I inserted a long bamboo skewer through the top.  When it came out clean, I removed it from the pot and let it cool.
To remove the bread from the can, simply use a can opener to open the other end and push the bread through using the bottom lid.  This is what it looks like when you remove the bread from the can:
I love it sliced and topped with a  slab of salted butter.  It's even better out of the toaster the next morning, along with a slab of that salted butter) 🙂

Boston Brown Bread
Classic Boston Brown Bread - a family tradition.
Author:
My Delicious Blog
Ingredients
1 c. raisins
¼ c. water
1½ tsp. baking soda
1 c. whole wheat flour
1 c. rye flour
1 c. yellow cornmeal
1½ tsp. salt
2 c. buttermilk
¾ c. molasses
Instructions
Wash out two old coffee cans or baked beans cans (either works fine). No need to grease or coat them in any way.
Fill a large pot with enough water to cover about half the height of the cans. Cover and bring to a low boil.
In a small sauce pan, add raisins and water; bring to boil then remove from heat. Stir in baking soda and allow to cool.
In a large bowl, add flours, cornmeal and salt and stir to combine.
In a separate bowl, add buttermilk, molasses, raisins and water and mix well. Add to dry ingredients and stir gently to combine.
Transfer equal amounts of batter to the cans and place a small piece of aluminum foil over each.
Place cans in steaming water and cover with lid.
Simmer on LOW up to 2 hours.
After about 1.5 hours, check with a cake tester/bamboo skewer and if it comes out clean, they're done.
Remove from water and allow to cool.
Use a can opener to remove the bottom ends of the cans and push the breads through with the lids.