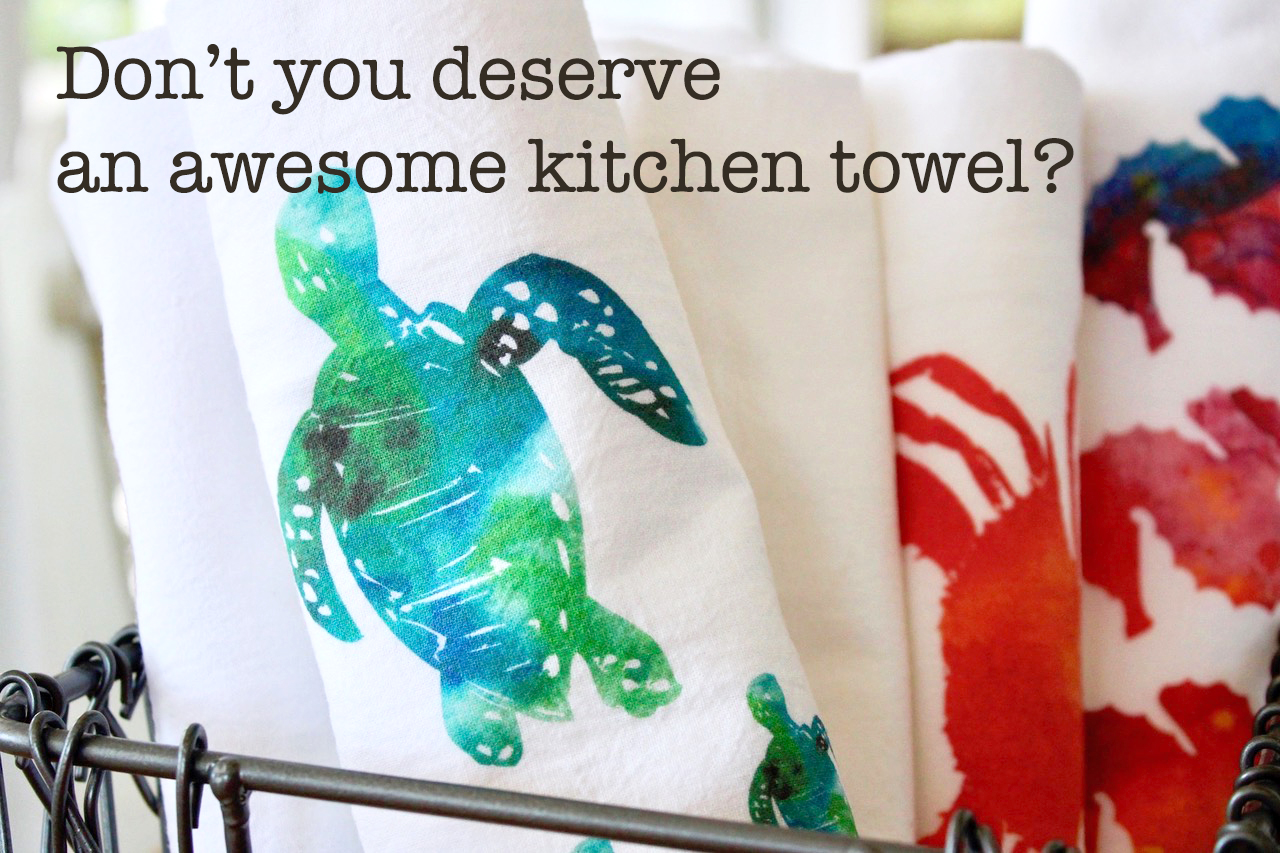 Remember the scene in the movie The Jerk when Navin Johnson (Steve Martin) gets a delivery of phone books?  He grabs one from the delivery man, frantically flips through it to find his name, then shouts joyously "The new phone book's here!  The new phone book's here!"
That's how I feel about my kitchen towels.  And though not running through the streets shouting "My new towels are here!"  I am happily announcing the news in this post.
These towels are an extension of my blog, which is all about cooking and enjoying food.  But that ultimately results in clean up, right?  So since I have skills and tools to print things in my studio, I figured it just made sense.  But I'm kind of fussy when it comes to kitchen towels.  They must be absorbent (not just push around liquid on countertops or dishes); big enough to handle big messes; sturdy (not fall apart after 2 washings); lint-free, and good looking.  A tall order.  But these flour sack towels are great because they hit on all cylinders, and more:
100% premium, heavy-duty cotton
Super-absorbent
Generously sized (27X27 inches)
Hemmed on all sides
Corner loop for hanging
Easy to wash
Lint-free (great for drying glassware)
Bright, colorful and fun artwork sure to enhance your kitchen
I like to toss one over my shoulder or tuck one in my apron so it's handy for the next mishap or dish-drying project.  But don't feel limited to the kitchen for these beauties — they're great for any cleaning or polishing project.  Or to wrap a bottle of wine.  Or to package as a lovely hostess gift.  You get the picture.
Please visit the Shop page!  You'll find seahorses, turtles, fish, and culinary quotes.  You'll also see designs I call the 'Artist Series' – images created by talented artists I know.  Not surprisingly, the first designs are fish with a retro vibe created by none other than Brendan Coudal.  Towels are available individually or in sets of 3.
There are lots more designs in the works, so check back often, because you never know what you'll find.  Plus, it's always nice to have fresh towels in the kitchen 🙂