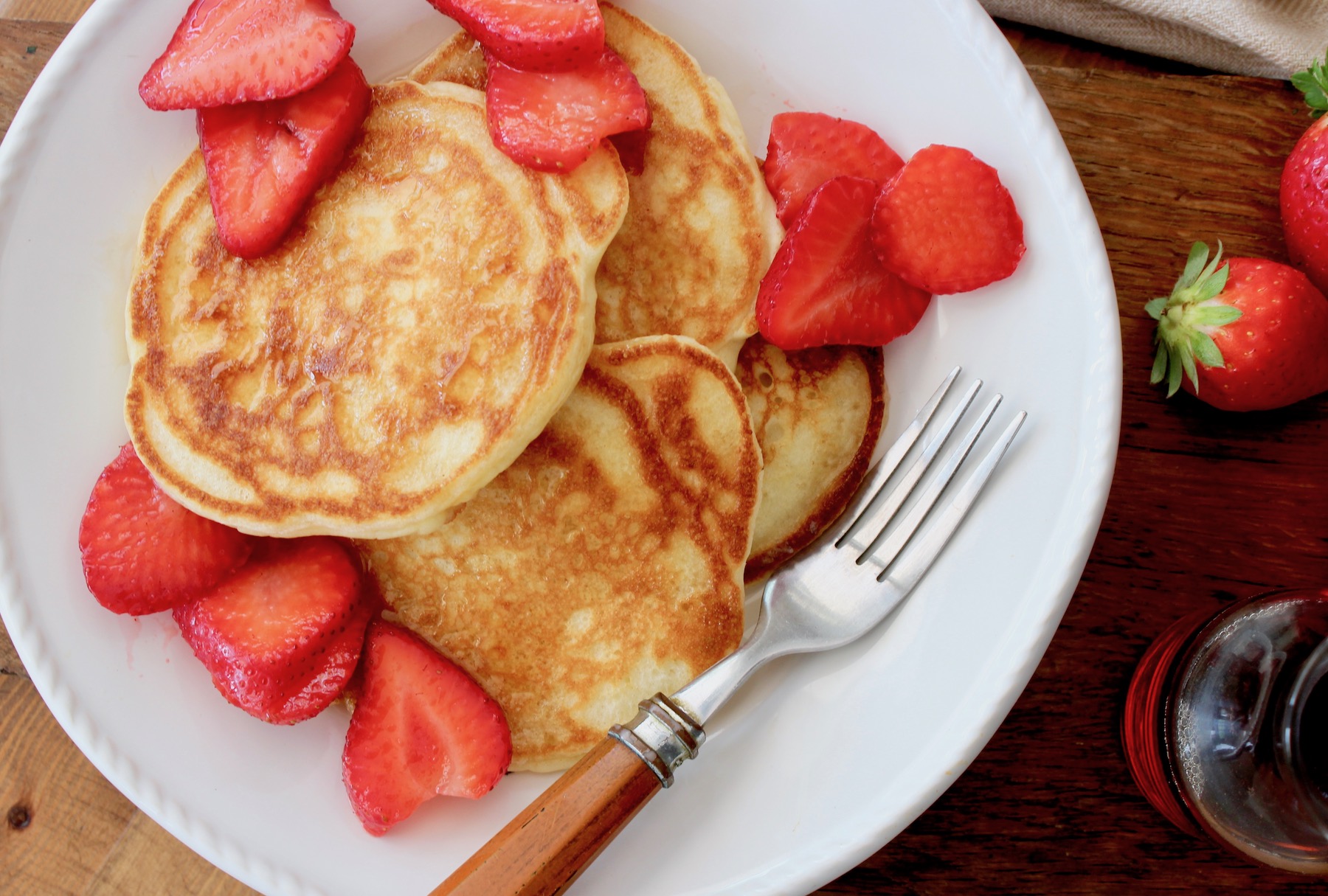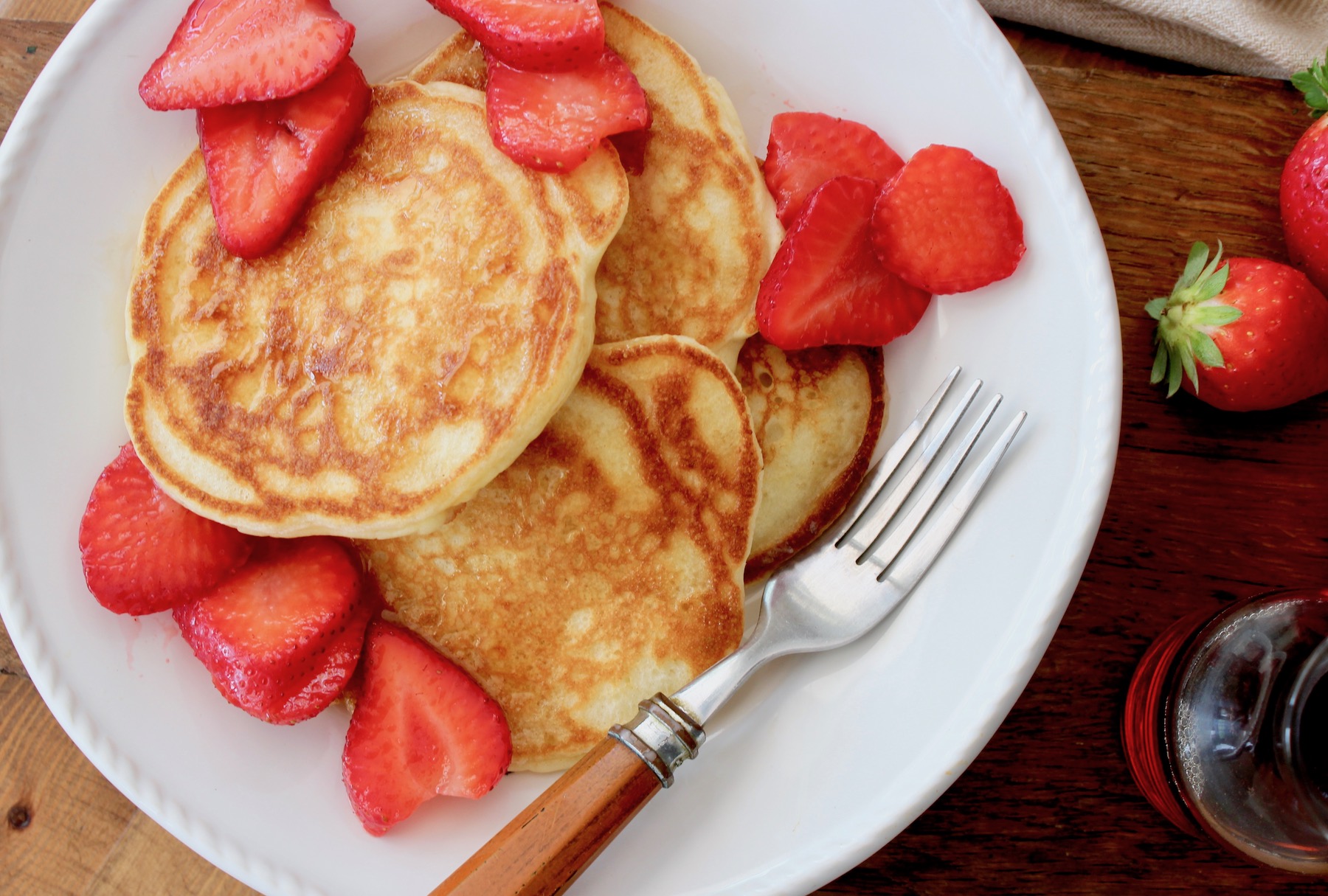 These days there's lots of talk about reducing carbs or eliminating them altogether, so I sometimes feel nostalgic for the days when we could enjoy carbs (including pancakes!) without blinking.   I've always loved pancakes.  As a kid, if I knew my mom was making them for breakfast I was out of my bed faster than you can say pancakes. . .
Those wonderful little cakes made with flour, sugar and butter, served with even more butter and topped with maple syrup, certainly are delicious.  They even have the power to put a smile on your face if you're feeling blue.  So today, as I ponder the not-so-good news happening in the world, I decided to bring extra joy to our household by making a batch, because we haven't had them in months!
For this special occasion, I'm using buttermilk produced by the hardworking cows at Dakin Dairy Farms in Myakka City.  It's the whole milk version, which lends itself well to pancakes, because it's richer.  And if you didn't know, pancakes pair wonderfully with buttermilk because the tasty elixir offers a slightly tangy flavor, its acid helps break down the gluten (resulting in a more tender cake), and it activates leavening agents (baking soda & baking powder), making the cakes light and fluffy.  Basically, it's a magical ingredient for pancakes.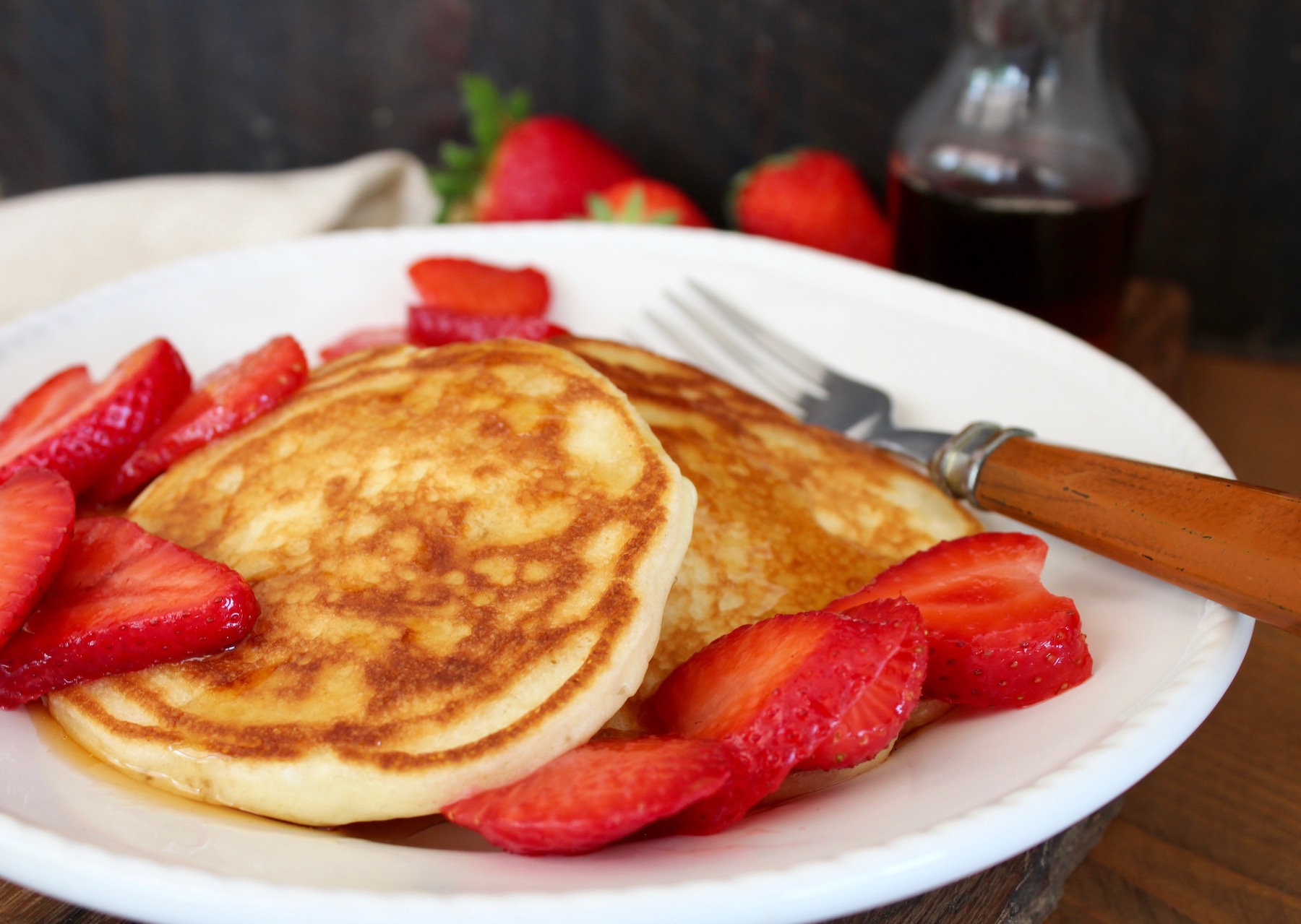 As I was testing recipes, I found myself liking the thicker, cake-ier versions, compared to my usual thinner, crispy versions.  These are tender little cakes, with a hint of lemon because of the zest I added to the batter (it's optional, but delicious).  I also topped them with warm maple syrup and macerated strawberries, because it's peak season in Florida for these little red gems.
After enjoying every morsel of those test pancakes, I went for a LONG walk.  And I had a big smile on my face 🙂
P.S. if you'd like another recipe for your pancake craving, try this one for a delicious
Oatmeal-Buttermilk
variety.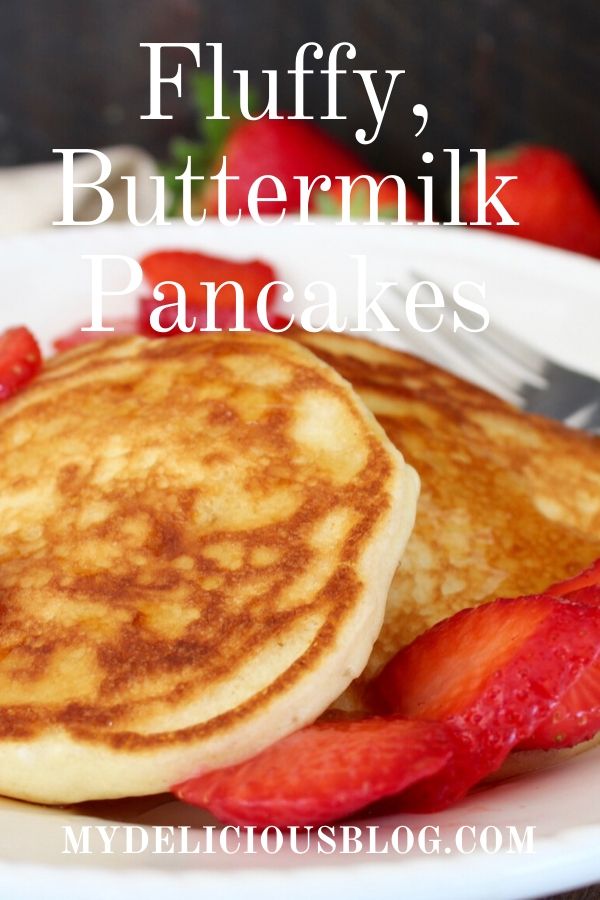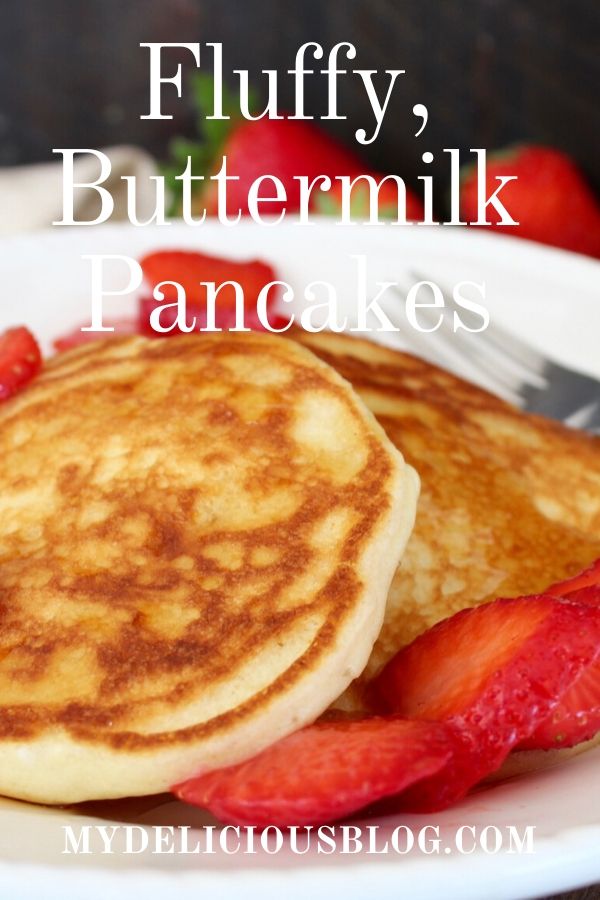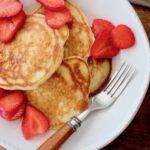 Print Recipe
Buttermilk Pancakes
Light, fluffy cakes, with a hint of lemon. A great way to start any day!
Ingredients
Topping
1

cup

Fresh strawberries, cleaned, hulled, sliced

1-2

Tb.

Granulated sugar

Pure maple syrup

(warm is best!)
Batter
2

cups

All-Purpose flour

1

tsp.

Baking Powder

1/2

tsp.

Baking Soda

1

tsp.

Kosher salt

2 1/2

tsp.

Granulated sugar

4

Tb.

Unsalted butter, melted & cooled

2

cups

Whole Milk Buttermilk

2

Eggs, large

Zest of 1 lemon

(optional)

Butter, for coating griddle/skillet
Instructions
Set the oven to 200-250 degrees and place a baking sheet in the oven (this will be your warming tray for cooked pancakes).

In a small bowl, combine strawberries and sugar; set aside so they start to release their juices.

Add all dry ingredients to a mixing bowl; whisk lightly to combine.

Melt butter in microwave (about 1 minute); set aside to cool.

Heat a non-stick, heavy skillet/griddle (or any favorite pancake-making device you have) to medium.

In a separate bowl, add buttermilk, eggs and lemon zest. Whisk well, then add cooled, melted butter and stir to combine.

Pour the wet mixture into the dry ingredients bowl. From the center, whisk gently outward to start combining, but go very lightly, and make only about 10-12 strokes (don't overmix!), then stop and let the batter rest about 5-7 minutes. It's ok if there are still some lumps.

Place a dab of butter onto the hot skillet/griddle and spread it around to coat the surface. Use either a 1/4 or 1/3 measuring cup to scoop out the batter and pour onto the hot pan. When the tops are bubbly, peek underneath to see if they're brown - if so, flip and cook another 1-2 minutes, then remove from grill, top with berries and syrup.