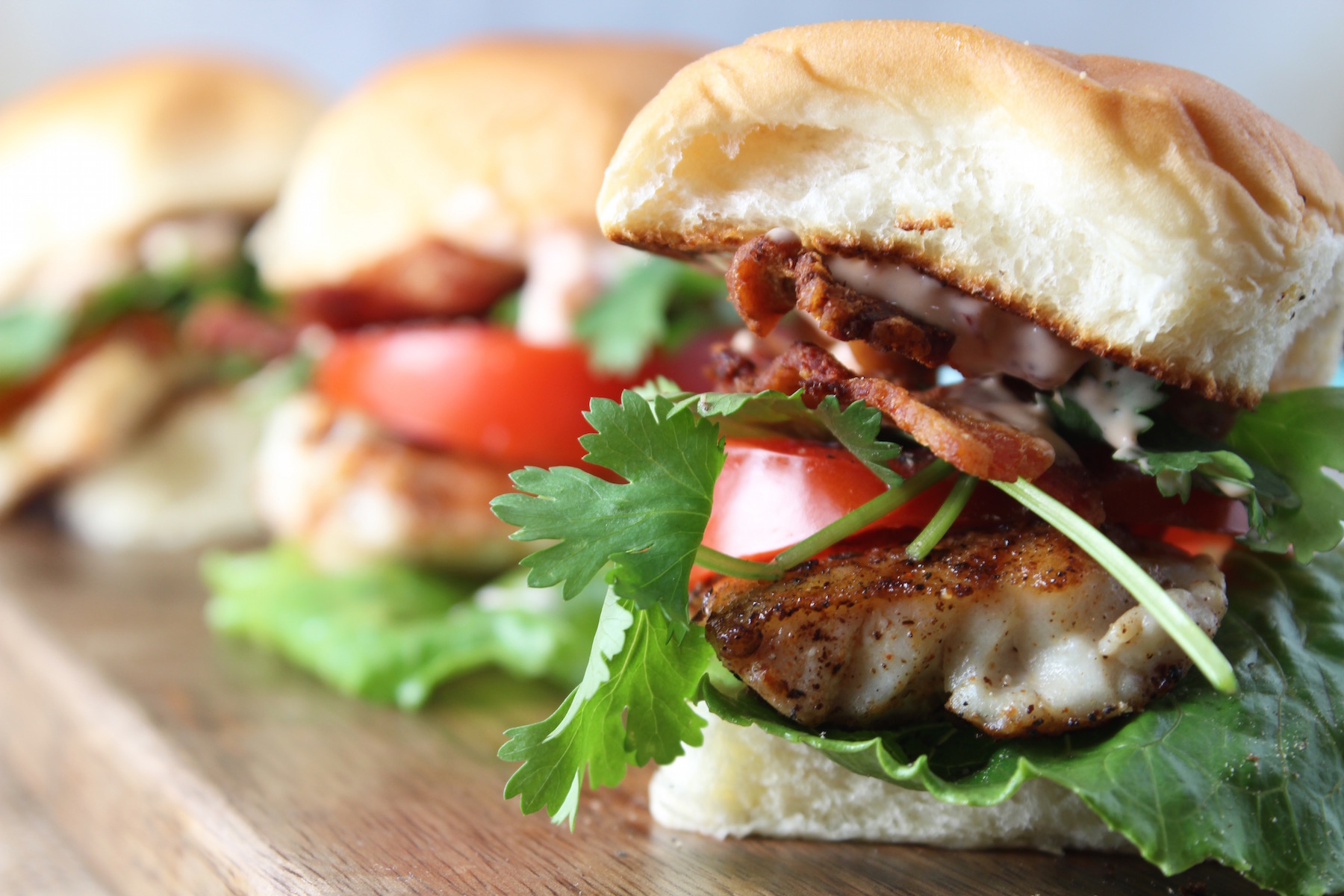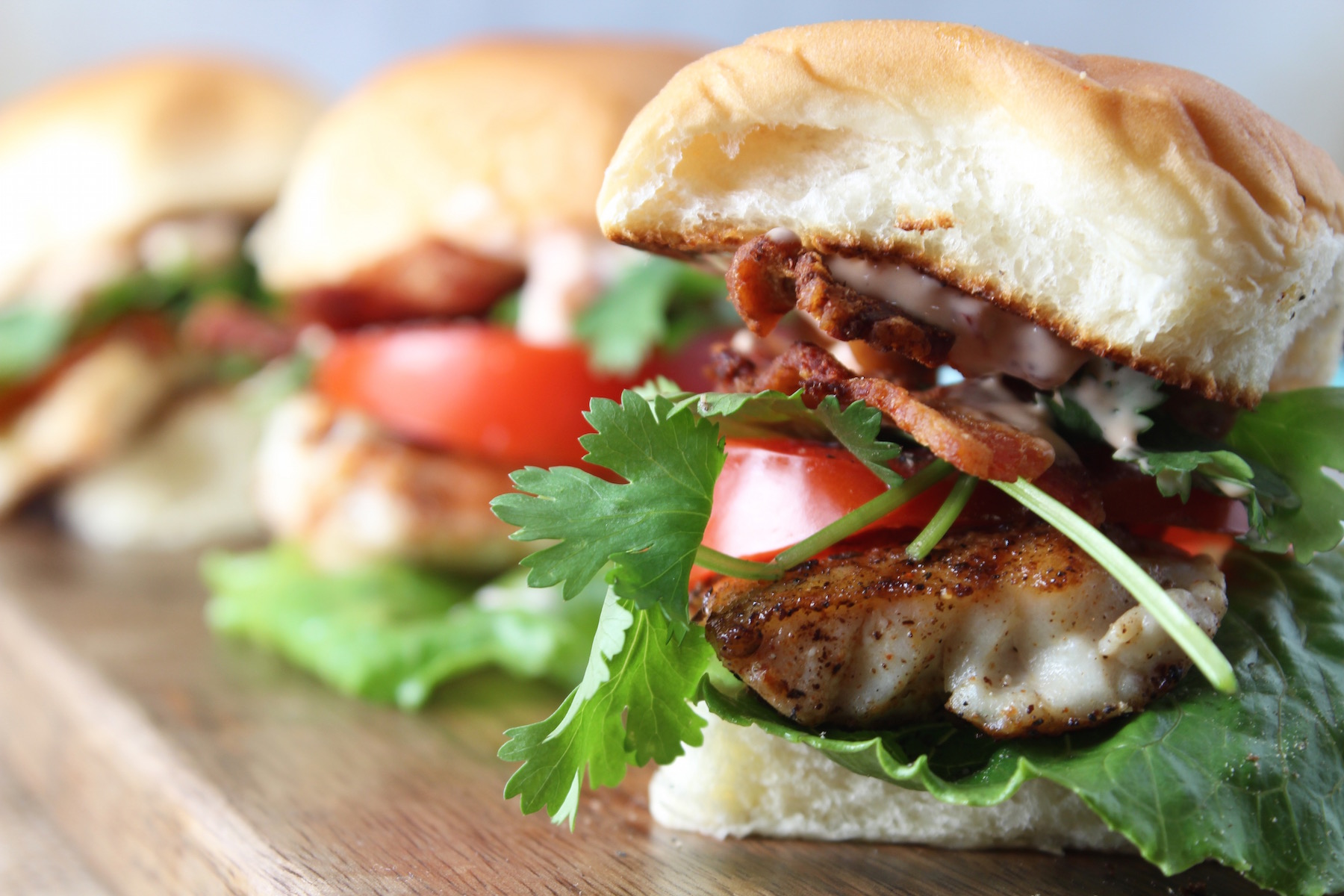 The BLT – crispy/salty bacon, cold/crunchy lettuce, juicy tomato on toasted bread (there's no compromise here – it MUST be toasted), smothered with creamy mayonnaise. This classic sandwich is one of my favorites.
The best one I ever had was in Charlotte, North Carolina. I had moved there for a job transfer and was anxious to see my new home, so one day I got in the car and drove all around town. I hadn't realized how long I had been driving until the first hunger pang hit and I realized I hadn't eaten breakfast. Anyone who knows me well knows that when I get hungry, I need to be fed quickly or I can become "difficult" (as I've been told), so I needed something fast. Then I spotted a huge smoker on the side of the road with a sign that said "Best BLT You'll Ever Eat!" Naturally, I pulled over.
Ned looked like he knew his way around a smoker, so I felt I was in good hands as I ordered his 'famous' BLT. I watched him place on the grill two thick slabs of homemade bread (his wife had made it that morning, he told me). Once the bread was golden, he layered crisp Iceberg lettuce (the best for this sandwich, in my opinion), two slices of heirloom tomato (from his garden, no less), 6 slices of bacon that he smoked himself (of course), then finished it all off with a big smear of cold mayo (I think it was Hellmann's). When he handed me the sandwich, cut in half and wrapped in parchment paper, I really didn't know what to say – it was a work of art. If only I had my camera! That road-side BLT was so delicious. . .And to this day, it's the one against which I measure all others.
I'm no Ned, but today I'm making my own BLT, adding a new element. It's a BLTF, with Fish being the magical addition.
You can pretty much use any fish, but I chose Lionfish. Ever since I attended the Lionfish Derby at Mote Marine Lab, I've been busy in my kitchen using this tasty species in various recipes. Lionfish is a mild-tasting, white, flaky fish that's very versatile, so it seemed only natural to build it into a sandwich, to start.  Since the fillets are typically pretty small, they work great in small sandwiches (i.e., sliders).
Here's a pic of freshly caught Lionfish – they're beautiful AND tasty 🙂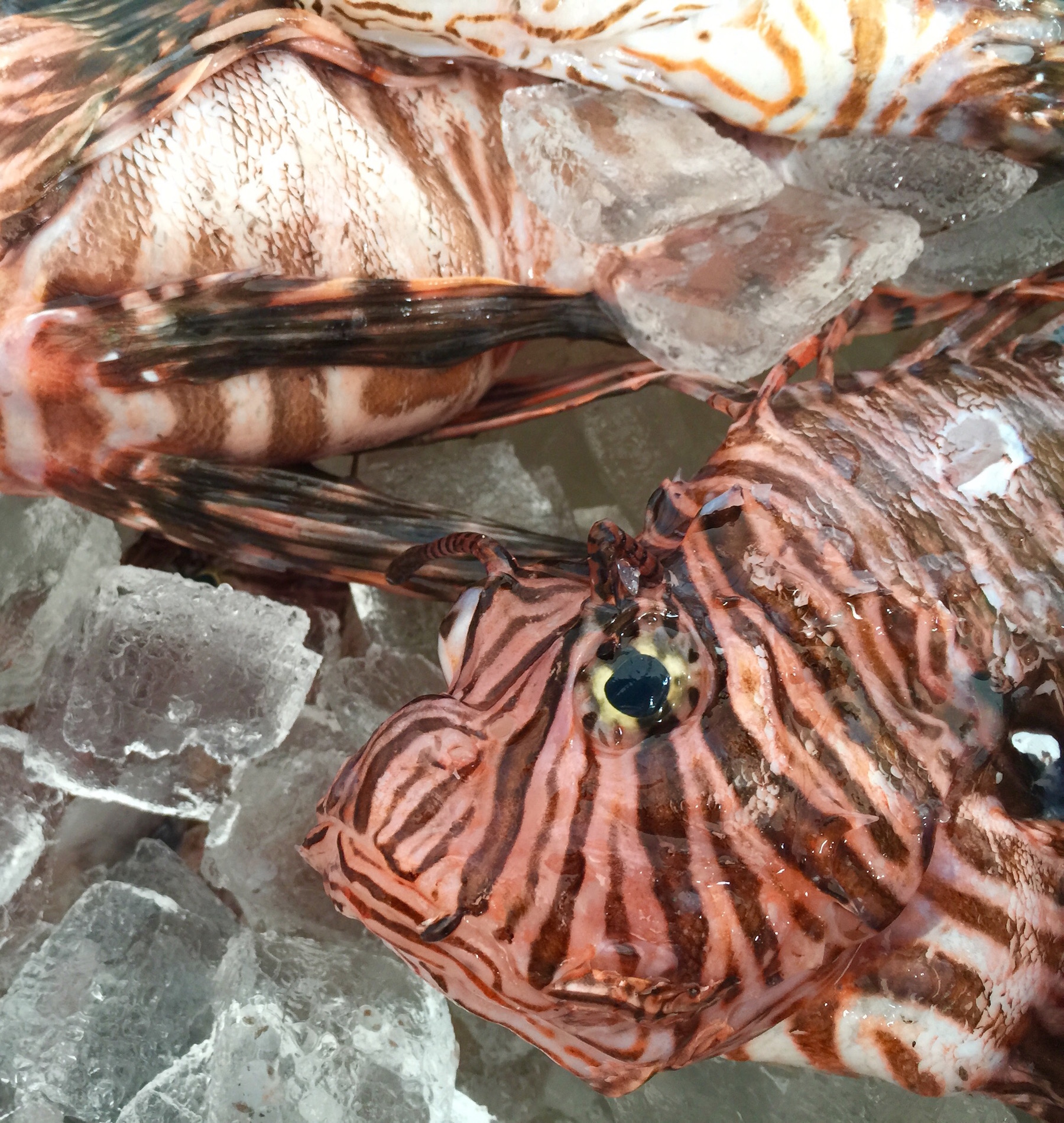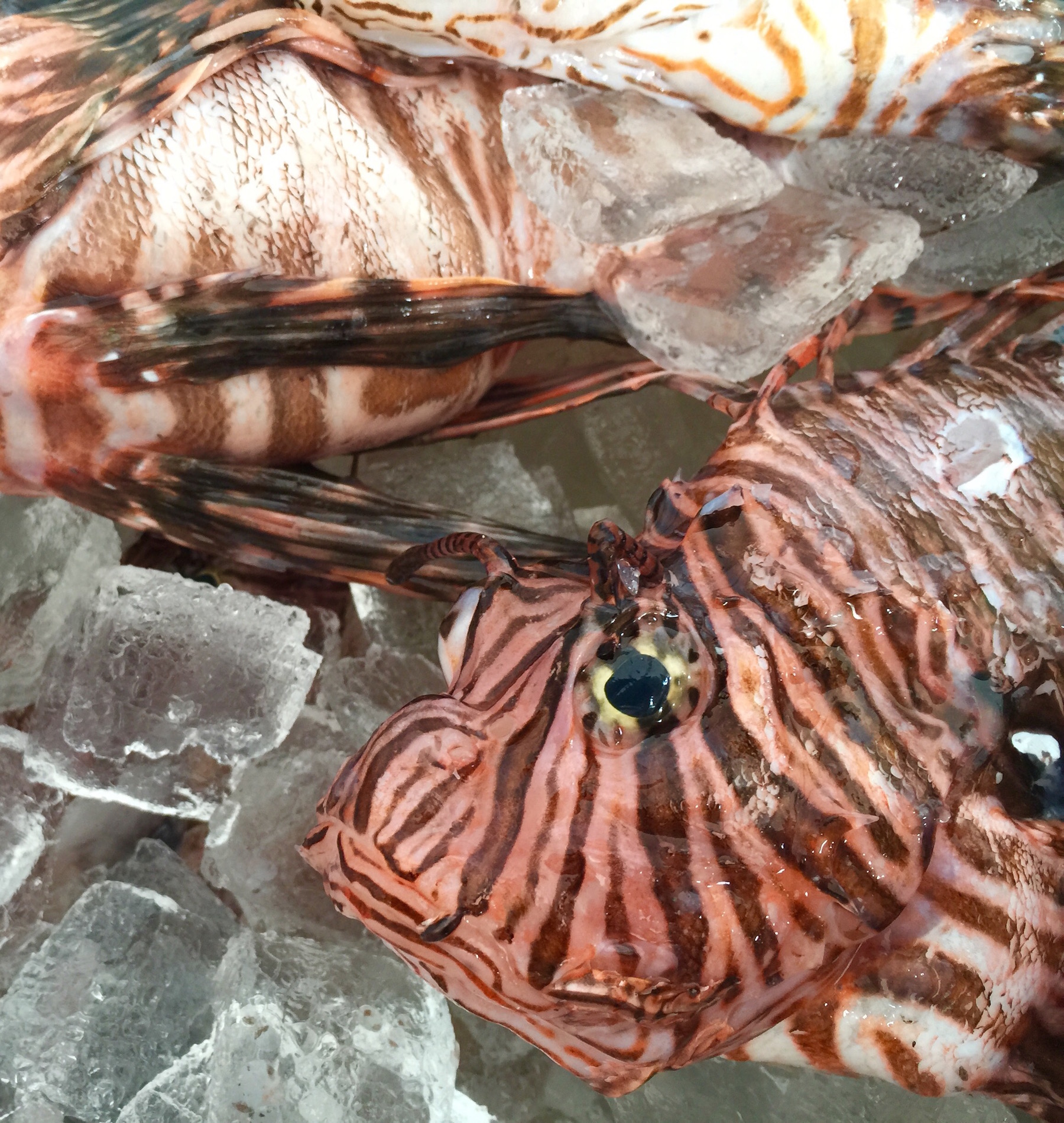 To add just a little punch, I made a spicy mayo and added in a few sprigs of cilantro for freshness. Other than that, this is pretty much a classic BLT.  Here's a close-up.  Doesn't it look delicious?!?  Well, it was 🙂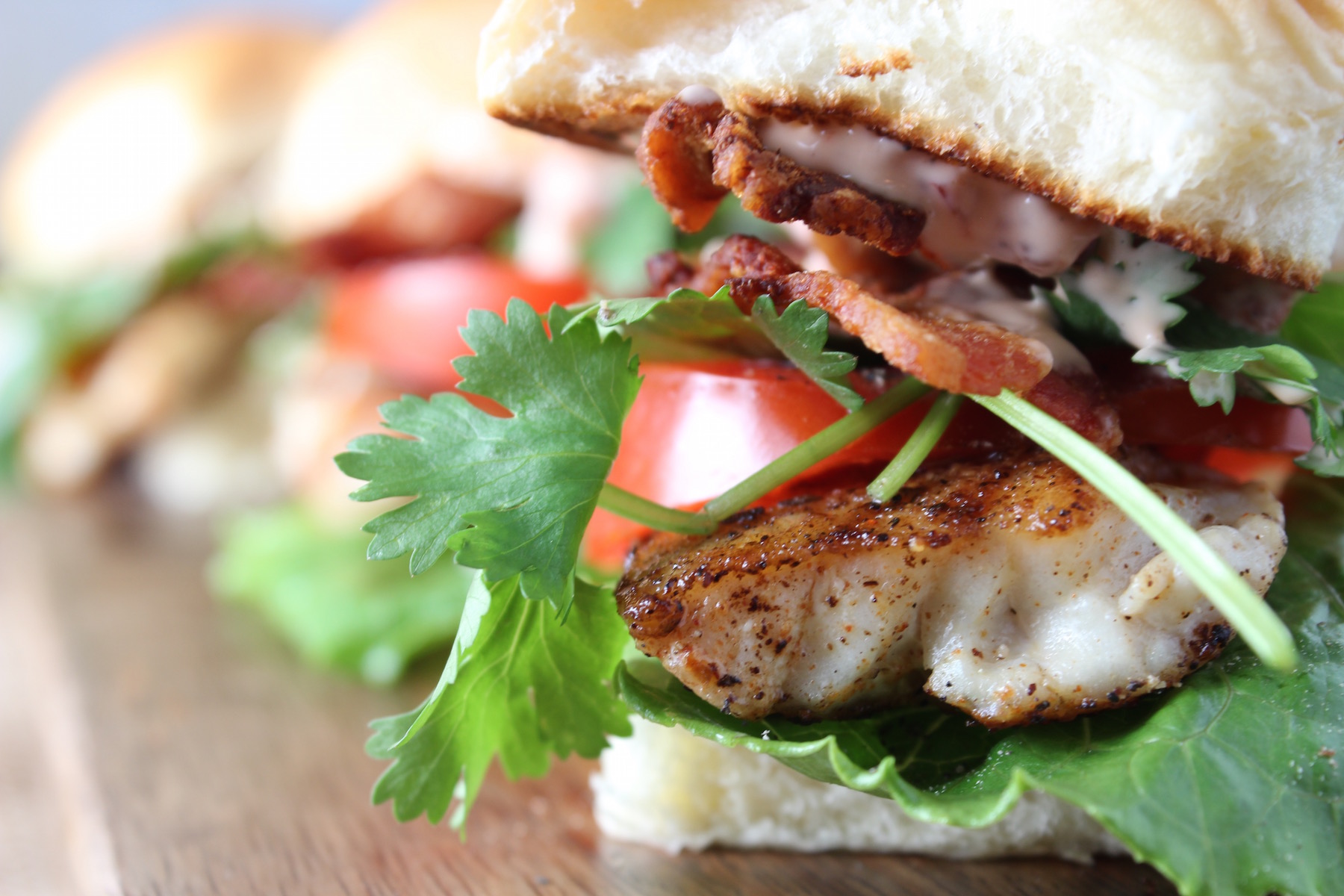 BLTF (Bacon Lettuce Tomato w/FISH!)
Bacon, lettuce, tomato and fish - delicious!
Author:
My Delicious Blog
Ingredients
Mayonnaise
2 Tb. mayonnaise
1 Tb. sour cream
1 tsp. ground chili paste (I buy mine at the Asian market)
Dash kosher salt
Dash freshly ground black pepper
Sliders
1 lb. fish, cleaned & de-boned (any white fish will do), cut into 3" pieces
1 tsp. blackening seasoning (optional)
1 tsp. unsalted butter or olive oil
6 slider rolls (I used King's Hawaiian Original)
Fresh tomato, sliced
Fresh lettuce (Iceburg, Romaine, etc.)
4 slices thick-cut bacon, cooked & cooled
Fresh cilantro sprigs (optional)
Kosher salt and freshly ground black pepper
Instructions
Mix together the mayonnaise ingredients and refrigerate until ready to use.
Sprinkle fillets with either blackening seasoning or salt & pepper.
Heat a non-stick skillet to medium. When hot, add butter or olive oil, then place fish in pan. Flip each piece after about 2 minutes. Reduce heat and cook until fish is firm but not dry (approx. 1-2 mins). Turn off heat and leave in pan.
Heat a non-stick skillet or flat iron grill pan to high. Slice each roll and place each side on the grill until brown and toasty.
Layer a piece of fish, then lettuce, tomato, bacon (as much as you can fit), cilantro (if using) then slather on some mayonnaise.