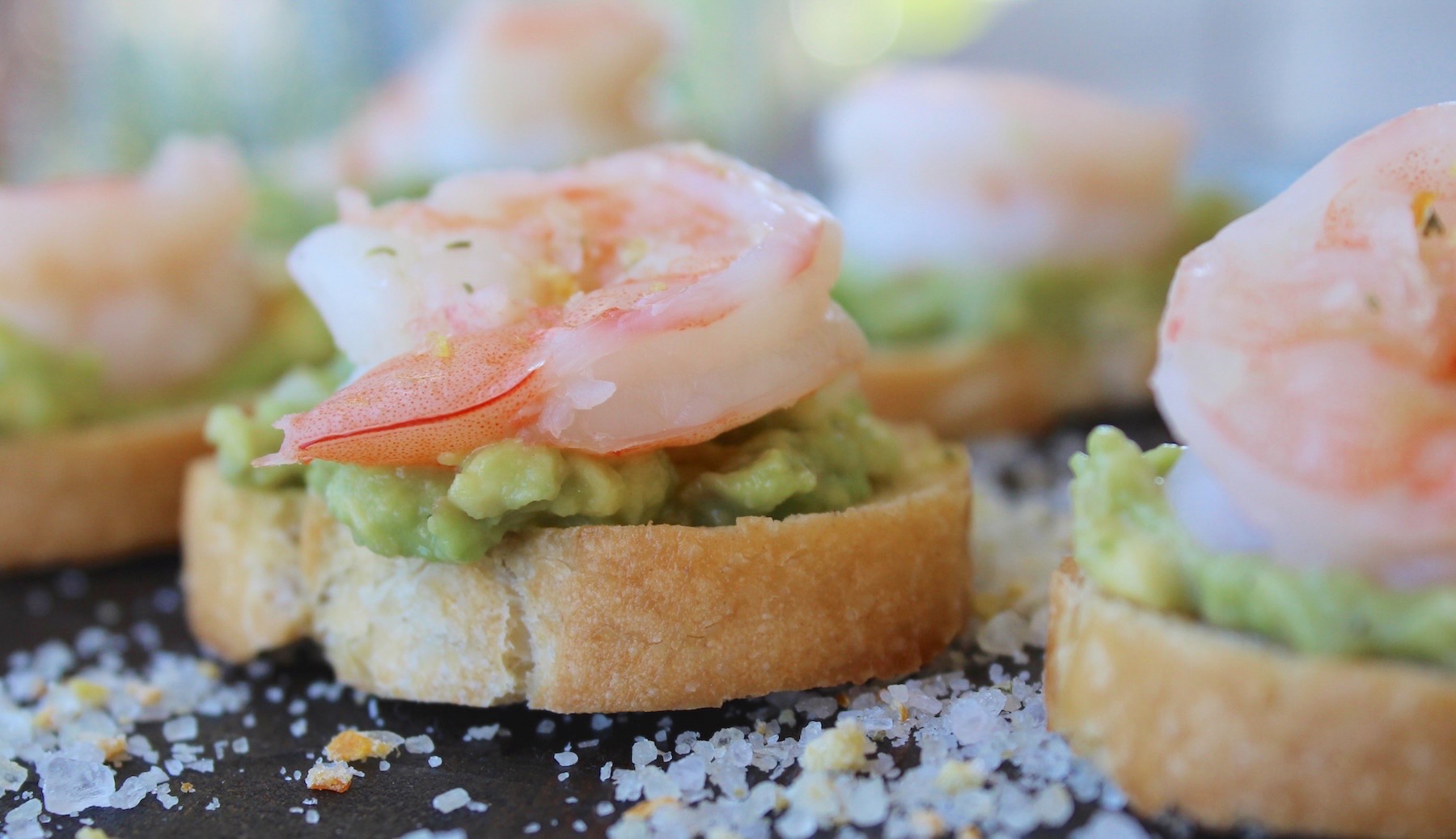 Until I was about thirty years old I absolutely HATED avocados. There, I said it. It feels good to get that off my chest!
Now, some of you may be thinking "How could she possibly hate avocados?!? Is there something wrong with her?" Others might be like "Yeah, me too. They're slimy, have the consistency of soap, and I still hate them at age seventy."
Well, I have to admit that I'm glad I gave avocados another chance.  It happened while visiting a friend in Austin, TX, and we had lunch at a popular Tex-Mex restaurant.  There, I ever-so-cautiously tried their house-made guacamole, and absolutely loved it — the perfect blend of zingy citrus, seasoning and fresh herbs, and I wondered where this delicious concoction had been all my life (apparently I had been served some pretty bad guacamole prior to this momentous day). Either that, or my taste buds had evolved sufficiently enough to accept this unique flavor and texture combo.  Whatever the reason, I was hooked.
These days, I look for ways to incorporate avocados into my diet, not only for their deliciousness factor, but also, their significant health benefits (you know, things like great nutrients [especially potassium], high in monounsaturated fat, high in fiber, etc.). So, when recently invited to a cocktail party and asked to bring an appetizer, I decided to try something with avocado, shrimp and a little sprinkling of my fresh batch of Calamondin Lemon Rosemary Salt (but if you don't have some of this on hand, simply use any finishing salt, along with lemon, lime or orange zest and you'll be good to go).
Here's how it got started: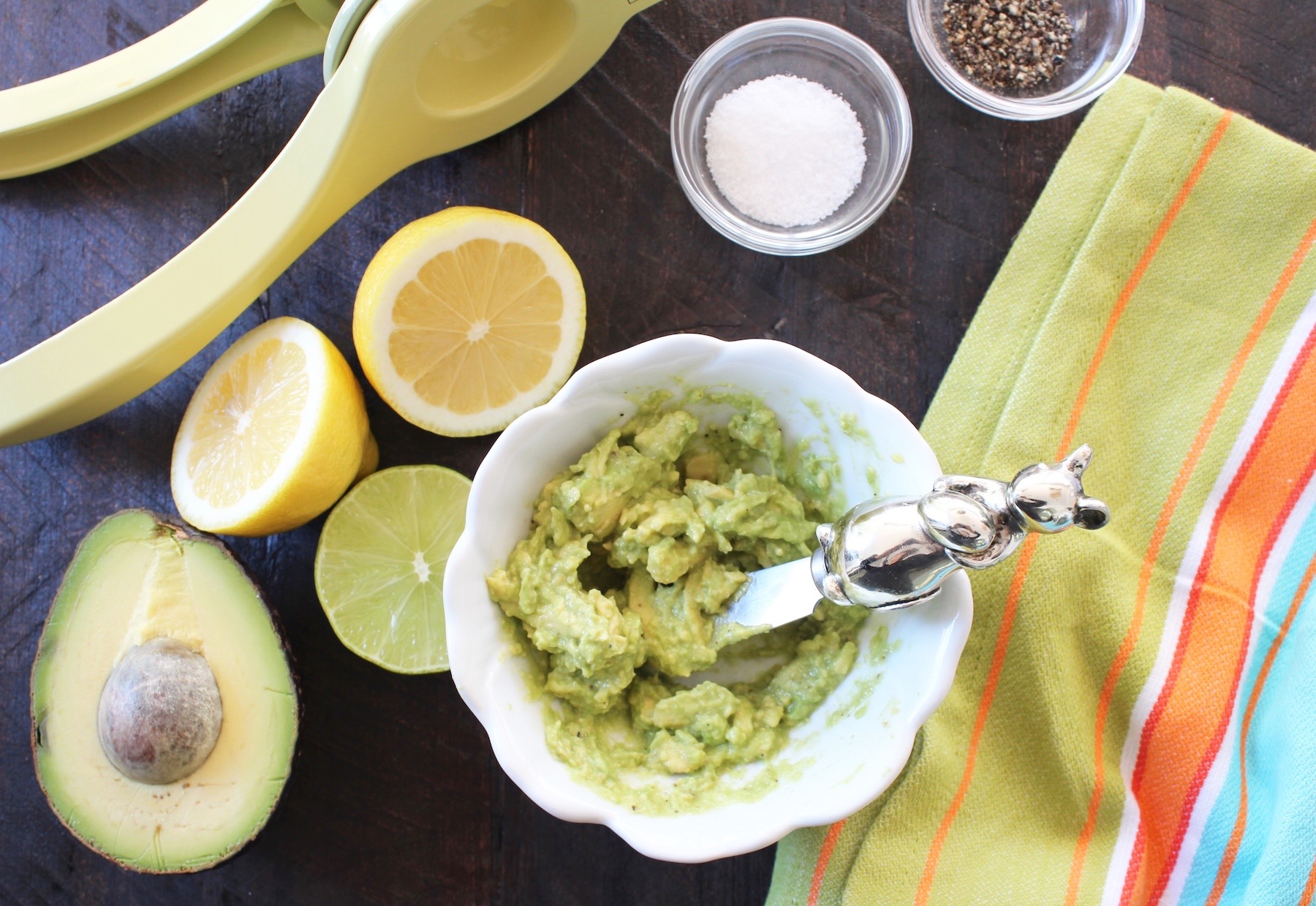 And here are the shrimp sitting atop their soft, little beds of avocado and crunchy crostini: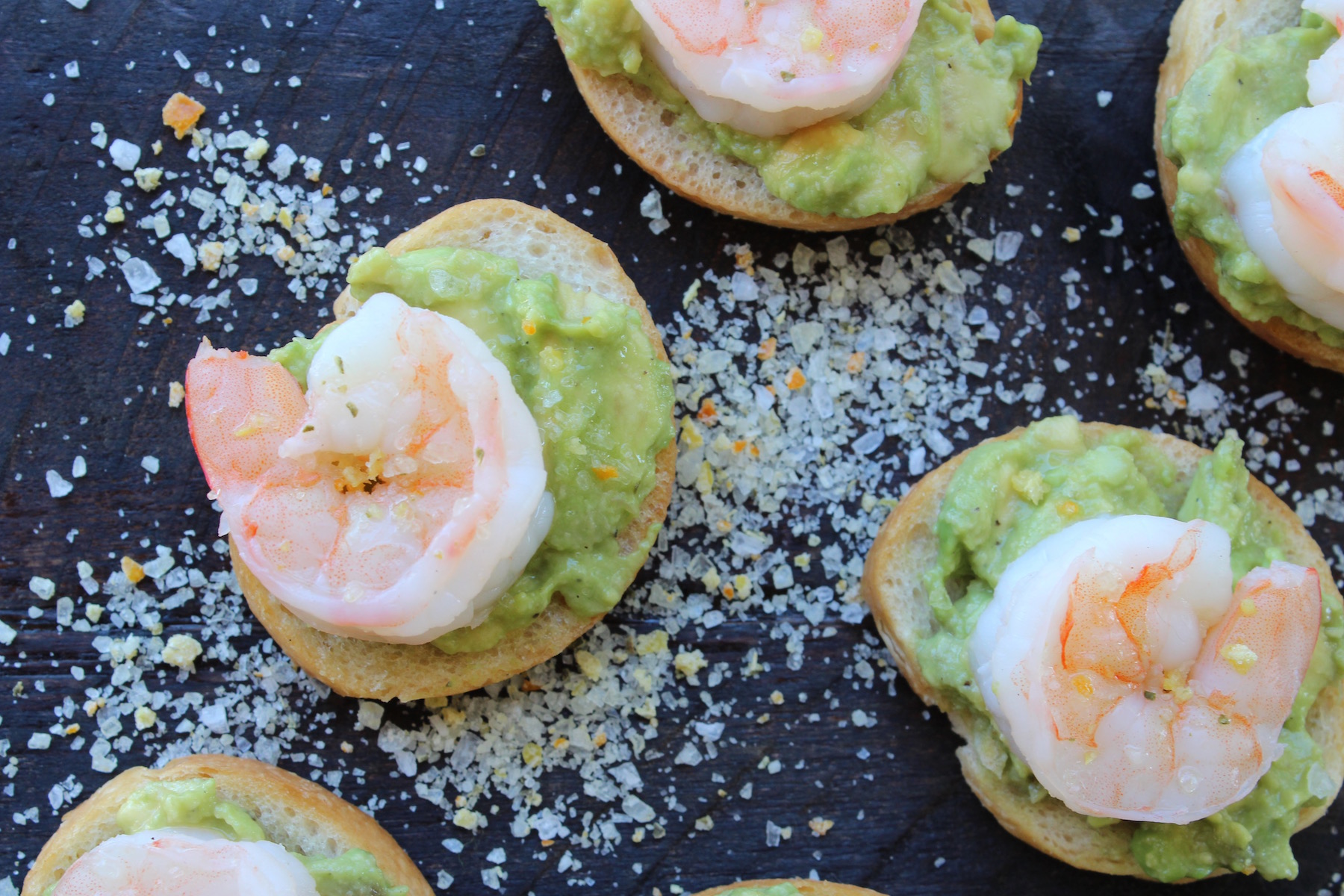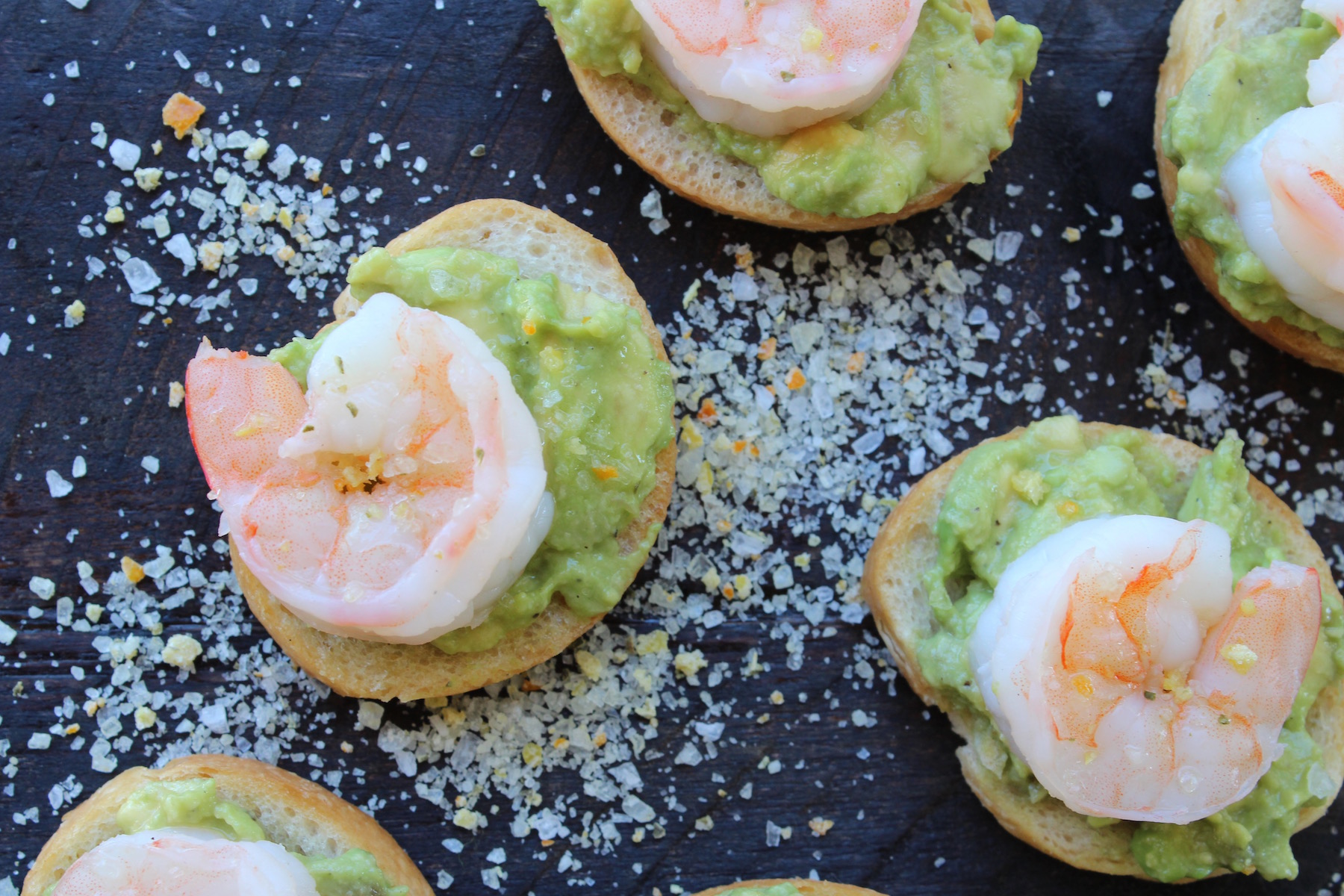 These little guys were tasty, pretty on a platter, and made the perfect 2-bite appetizer (but I suppose if you had a really small, narrow baguette they could actually be 1-bite).  In addition to appetizers, I would even serve these as a bright, refreshing main course, alongside a tasty green salad.  A great treat for any time of the year.
So, now we all have another way to incorporate avocados into our diets and I say, Long Live the Avocado!

Citrus Shrimp & Avocado Crostini
Shrimp and avocado make the perfect pair for fresh appetizers.
Author:
My Delicious Blog
Ingredients
Poached Shrimp
1 c. water
1 c. dry, white wine
½ tsp. black peppercorns
A few lemon slices
1 bay leaf
1 small slice of fresh ginger
24 large shrimp, peeled & deveined (about 1 lb.)
Avocado Mixture
2 ripe Hass Avocados
1 Tb. lime juice
Pinch of freshly ground black pepper
Light pinch of kosher salt
Crostini
1 medium-length baguette (big enough to make 24 slices)
4+ Tb. olive oil
Instructions
For the Poached Shrimp
In a shallow pan, combine the liquid & flavorings and bring to a low simmer.
Add the shrimp and cook for about 5 mins until pink - this can go very quickly, depending on the size of your shrimp, so keep an eye on them.
Remove shrimp from pan when they're slightly firm to the touch. Transfer to a plate and refrigerate about 15 mins.
For the Crostini
Heat oven to 350 degrees.
Slice the baguette into 24 disks and place on a baking sheet.
Brush the tops of each piece with olive oil.
Bake for about 5-8 minutes, but check regularly to ensure they're not burning!
Remove from oven and allow to cool.
For the Avocado Mixture & Assembly
Cut the avocados in half, remove the pit and scoop out the fruit into a small bowl. Sprinkle with lime juice, salt and pepper. Mash with a fork, but try to retain some chunkiness so it's not too mushy.
Spread a small amount on each crostini and top with a shrimp. Sprinkle each with a tiny amount of citrus-flavored salt (like my recipe for Calamondin Lemon Rosemary Salt). If you don't have this type of salt, try a little lemon or lime juice and/or zest.