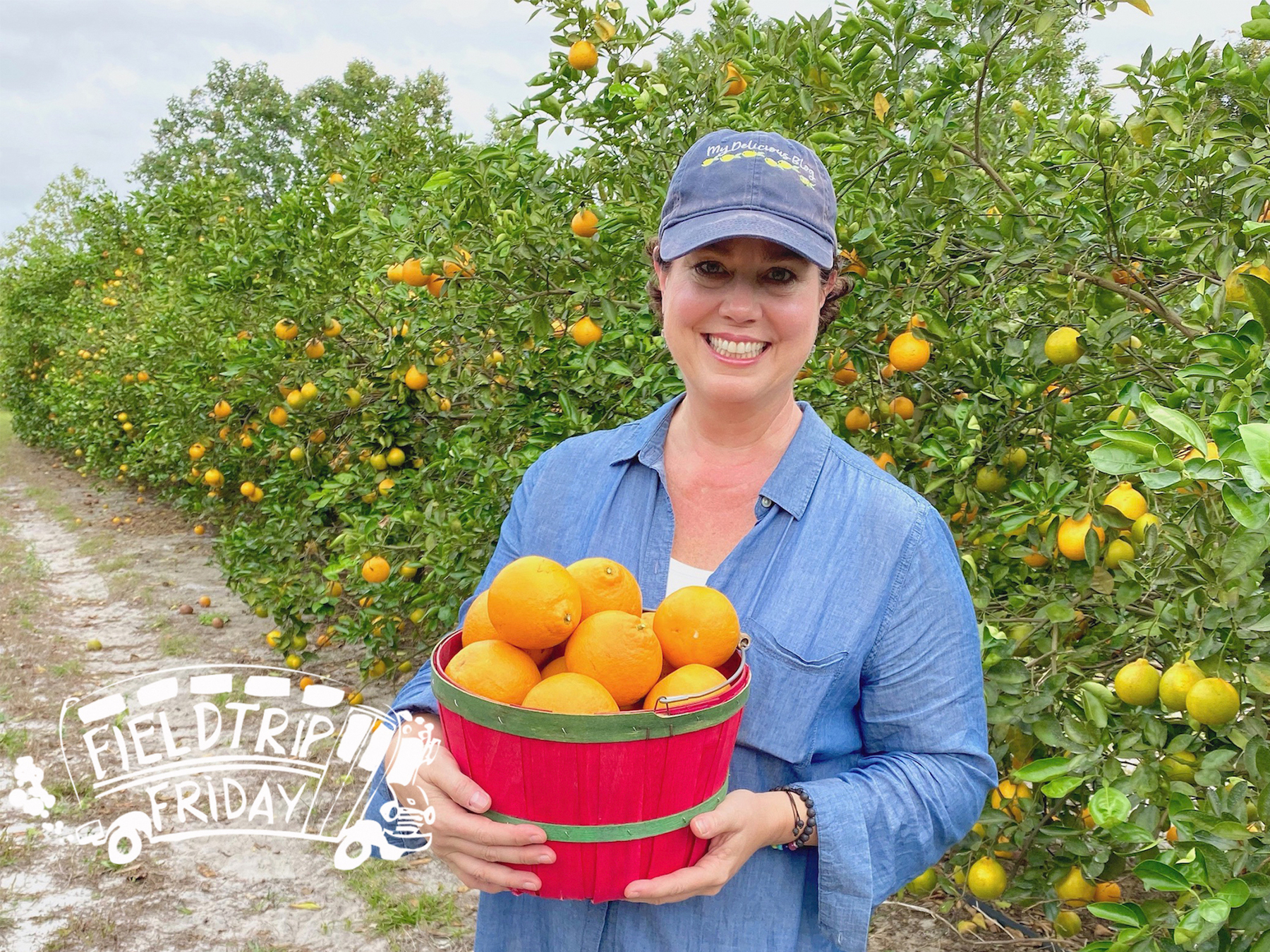 (Field Trip Fridays capture interesting, fun, food-related and/or fishing adventures that I like to share with you!)
I recently drove up to Ruskin to visit a little piece of Florida's history. . .
Just south of Tampa/St. Petersburg is a family citrus business called
Dooley Groves
.  It has been run by the Houghtaling family since 1967, and it all started with Edith Houghtaling and her husband Julius, who opened a citrus stand in their carport.  If you're wondering why it's not called Houghtaling Groves, that's because Julius' little sister had a hard time pronouncing his name when they were kids.  She pronounced it like 'Dooley,' and the name just stuck 🙂  Houghtaling family members have lived on the property for more than five generations, which now includes Mike (Julius' grandson) and his wife Diana. They're celebrating three generations in the citrus business, still passionate about growing fruit.  And from November thru April, their hard work pays off as they watch carloads of folks arrive daily to take it home.
Dooley Groves grows some unique citrus varieties (many heirloom), but they're especially known for their Honeybell oranges.  These bell-shaped gems are only grown in Florida and are known for their juice that some say is as sweet as honey.  Dooley Groves offers the largest U-pick in Florida for these beauties, harvested from about 6,500 trees throughout the 40-acre property.  But they also have about 2,000 trees for Navel oranges, Tangerines, Novas, Red Seedless grapefruit, Ponderosa lemons, Sunshine lemons, Sugarbelles, Pink Pomelos (they look like grapefruit, but are sweeter and can grow up to 12 inches), and other varieties.  Folks have come from everywhere in Florida, and as far as Canada, Poland and Germany to buy their citrus.  Below are Navel oranges (left) and huge Pomelos (right):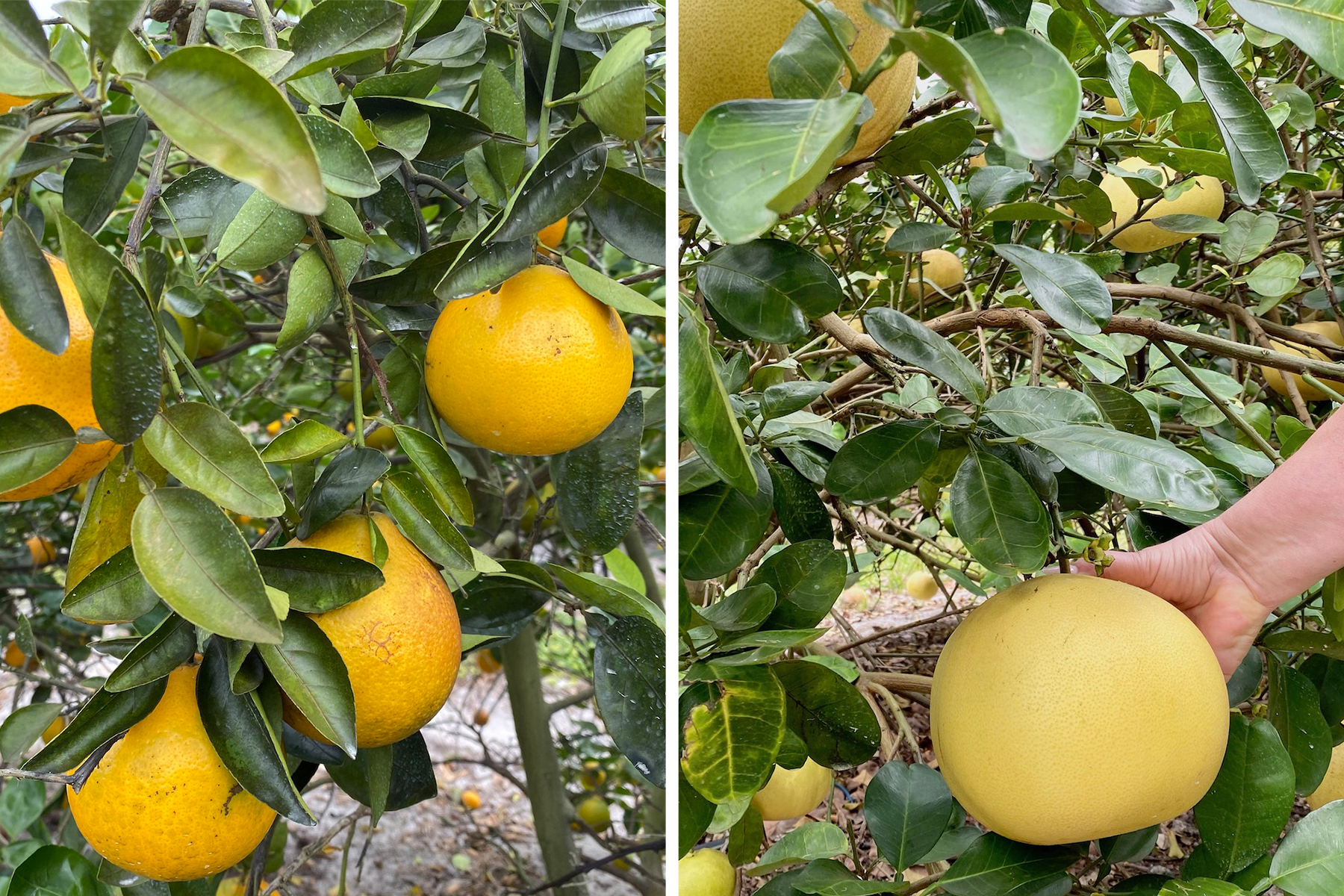 If you're looking for a fun, old-Florida experience (especially with kids), you simply must visit for U-pick!  Grab one of their baskets and head to the Grove to see your favorite citrus up close and personal.  Each variety is priced by the pound and you can pick as much as you'd like (or what your budget allows).  Tip: the baskets fill up fast, so you may even consider getting a little wagon if you really love oranges and grapefruit.  While there, check out the beautiful eucalyptus trees the family planted around the groves to protect the trees from wind and insects — they offer shade, aroma, and lovely sounds as they sway in the breeze.
Here I'm picking Honeybells — the best way to get them is with clippers, since the stem is tough and the skin is tender and can tear easily: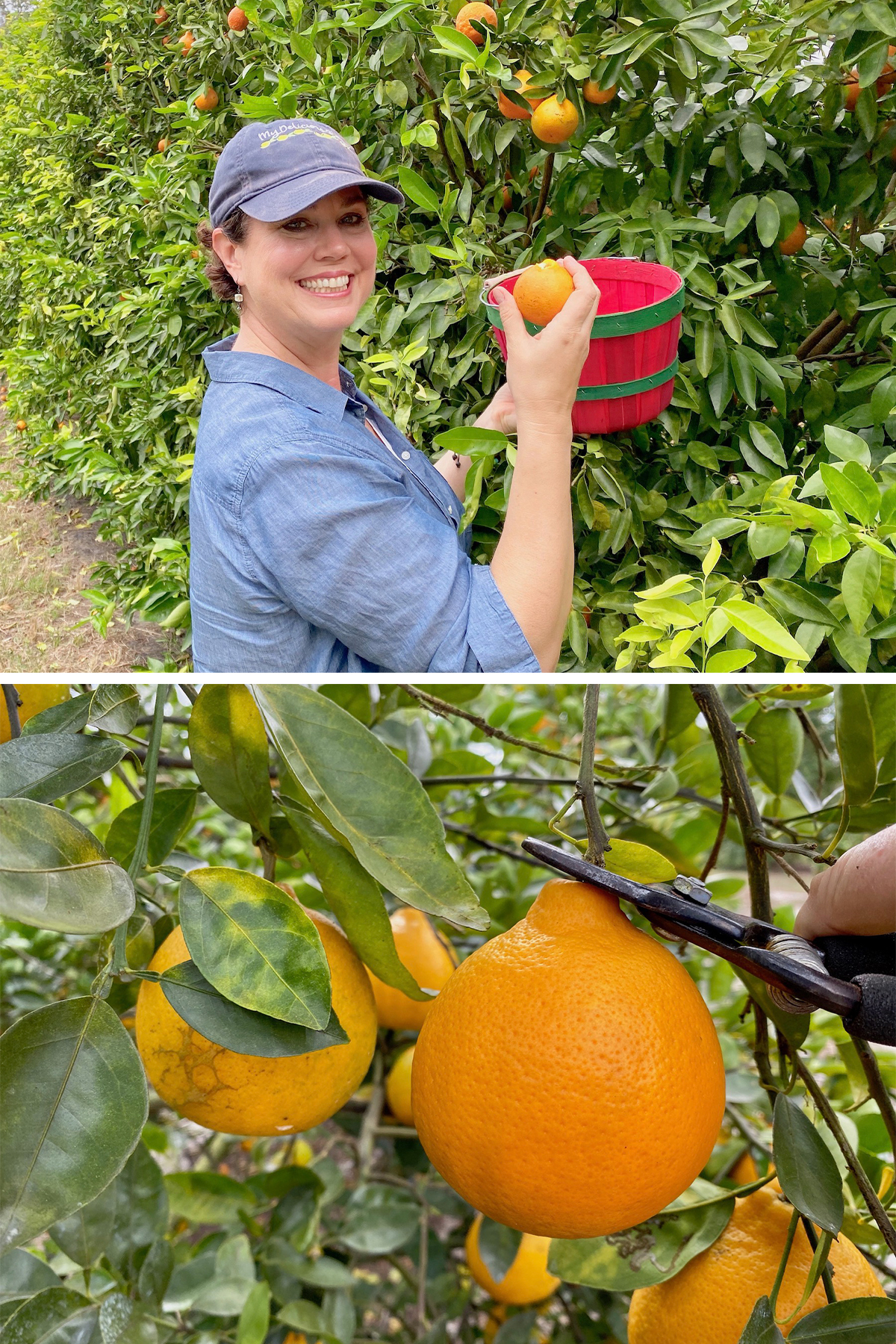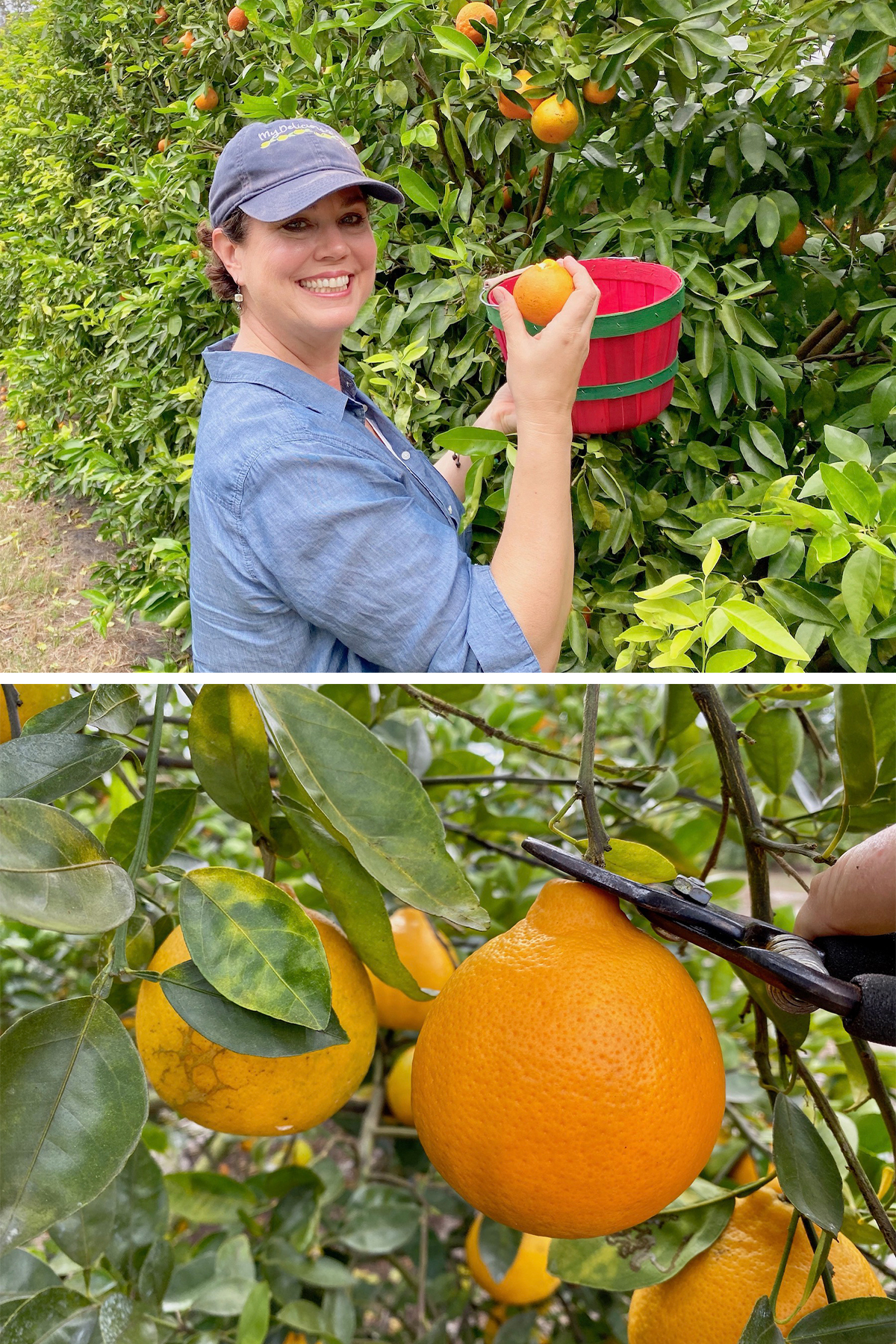 It's currently Sugarbelle U-pick (they're sweet, smallish, and bell-shaped), but the big event is Honeybell season, which starts just after Christmas, so be sure to get out there because it's tons of fun.  Sugarbelle: starts the day after Thanksgiving and runs through December; Honeybell: starts just after Christmas and runs through early Spring; Tango tangerines: December through Spring; Ortanique (Jamaican Temple Orange/Tangerine combo): March.
In the Country Farm Market, you can buy fruit by the piece, the basket, or the bushel, and even sample the fruit and juice (squeezed on-site and available for sale).   Be sure to stop into the gift shop, too, because it's jam-packed with local honey, organic jams/jellies, citrus-themed home decor, kitchen towels (I spy some of my own
Delicious Dry Goods
towels!), funky
Bird Planters
(made in Plant City), flamingos and, of course, Florida kitsch, like alligators on pencils, orange blossom perfume, citrus sippers and peelers, those famous coconut patties (who knew they were Florida's 'official candy'?!?) and more.  Diana has a good eye for finding items both adults and kids will like.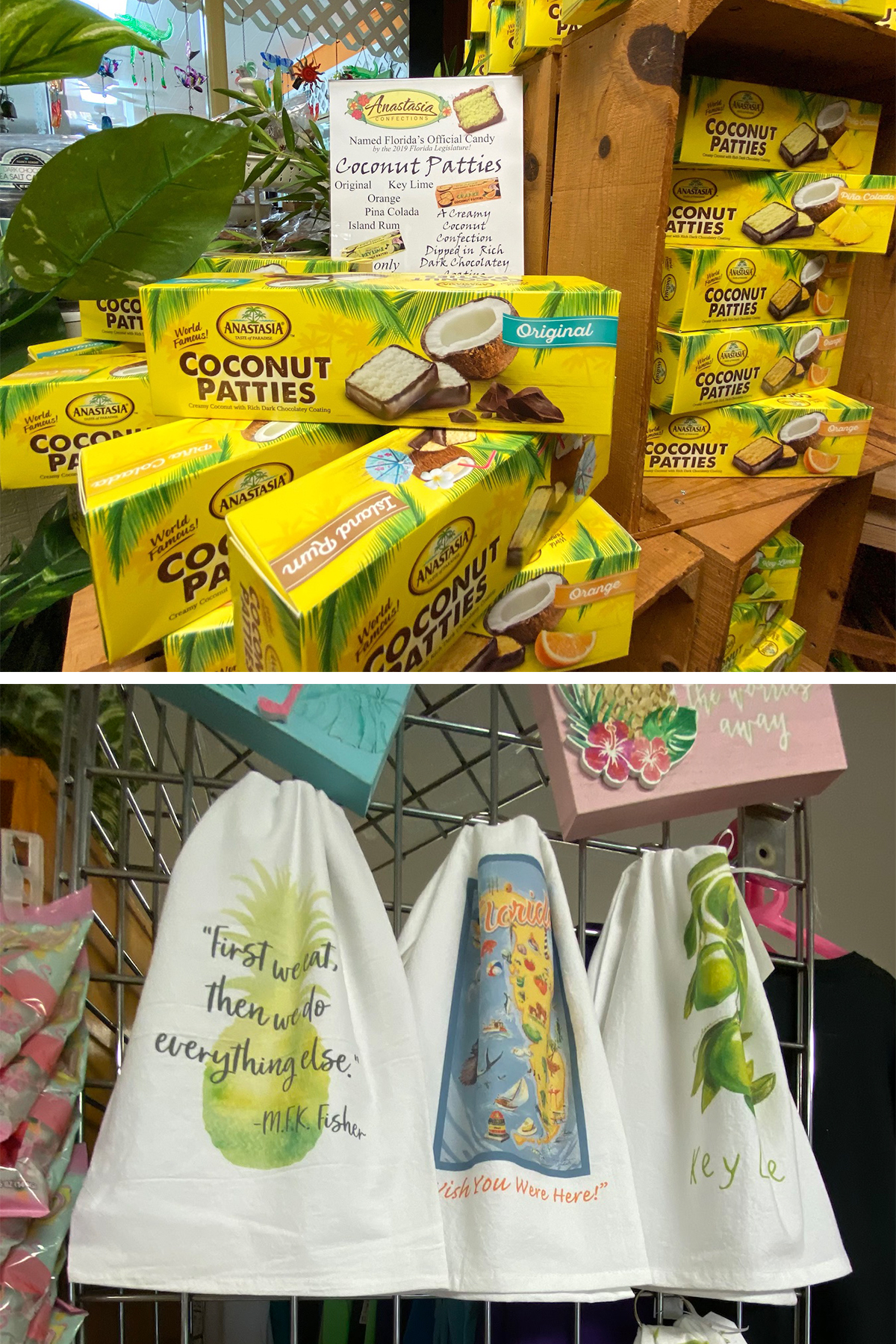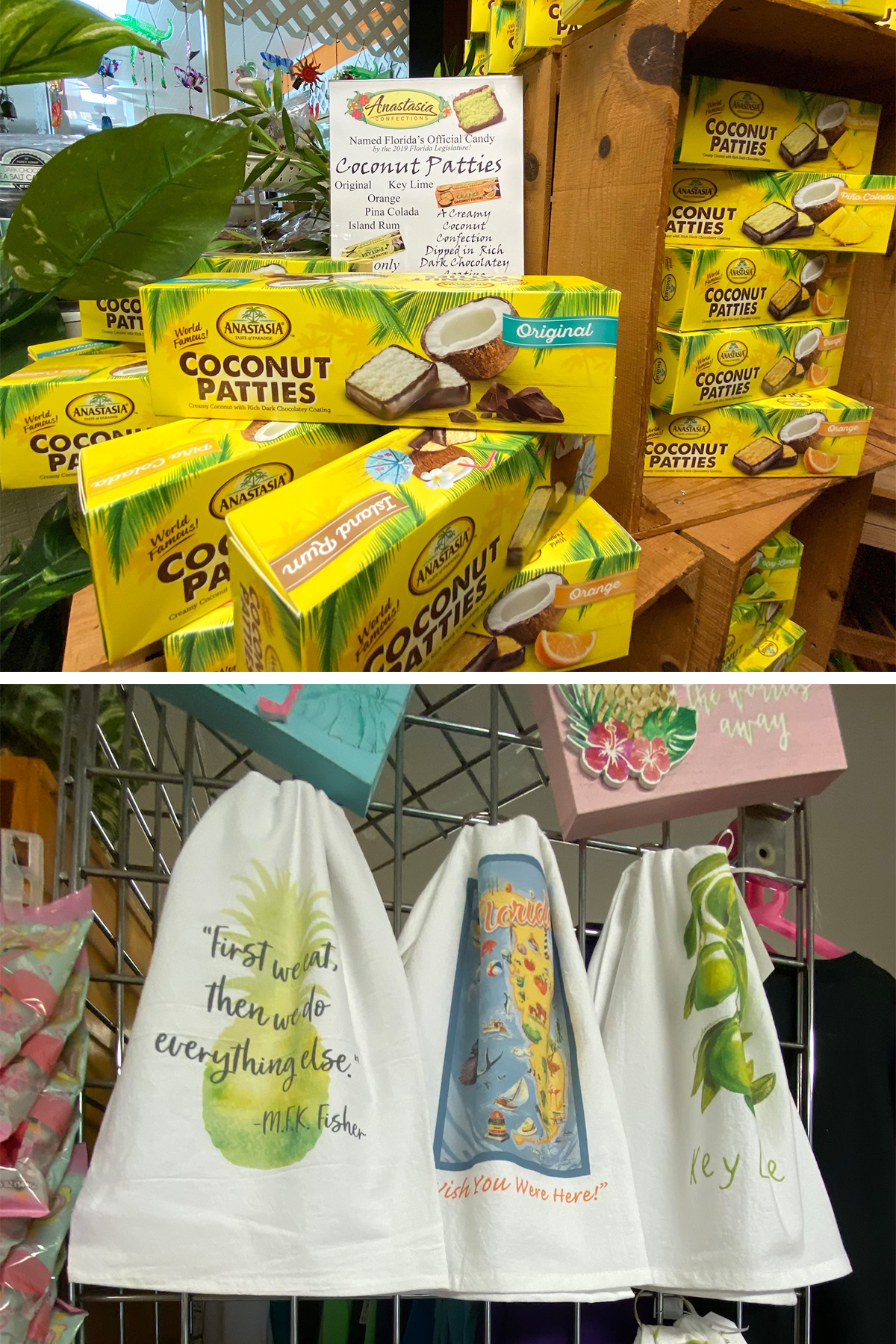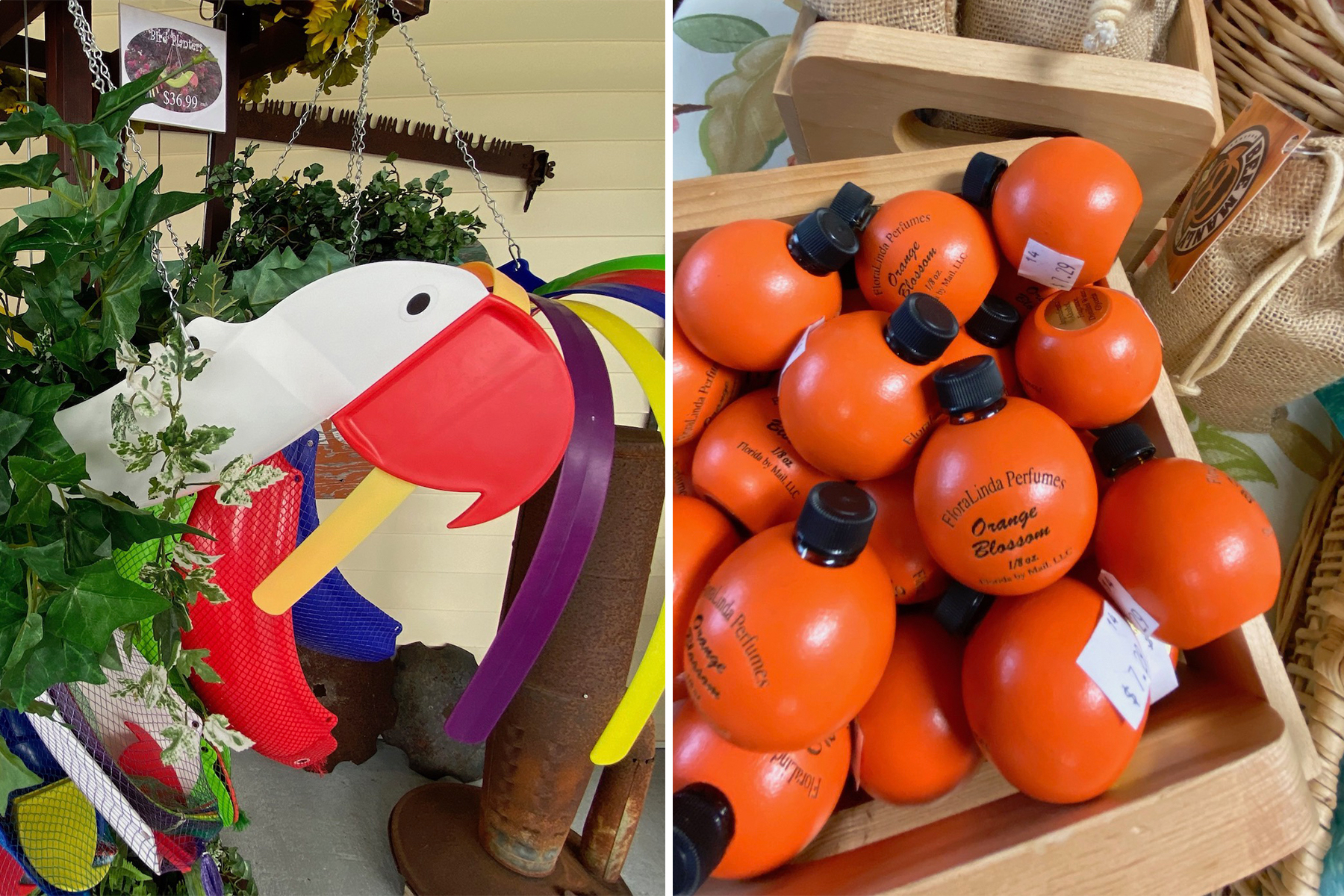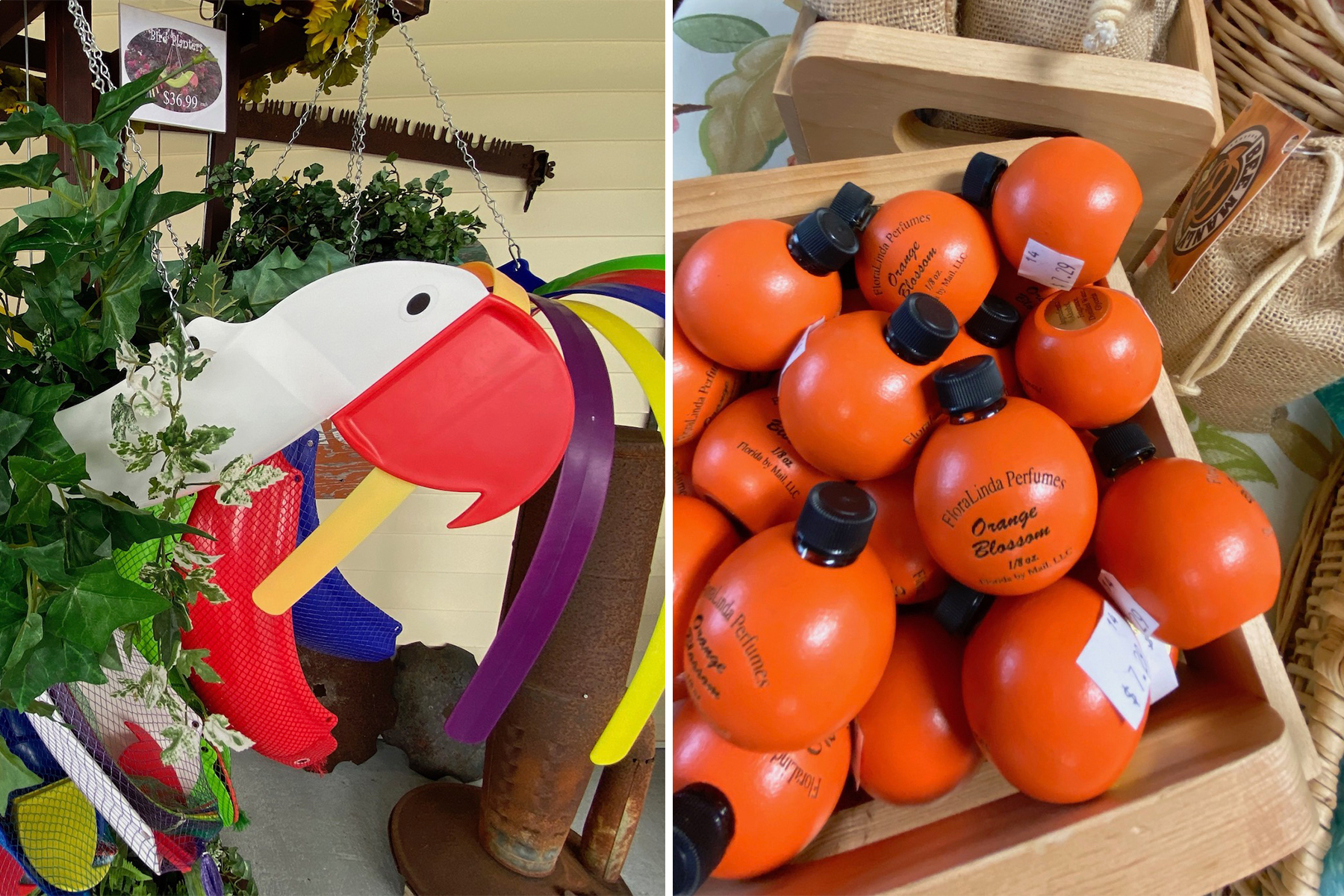 You'll even see fun nostalgia like old beekeeping equipment, signs, family photos and stories, all highlighting the family's history in the citrus biz.  And at the back of the store, you can order citrus to ship throughout the U.S. and Canada (November – April they send Navel oranges, Tangerines and Red Grapefuit; in January, they start shipping Honeybells).  Check out their
website
, stop in, or call for more information.
What a fun way to spend a morning!  On my way home, I found myself driving parallel to a moving Tropicana train.   Not sure if it was full of oranges or freshly squeezed juice, but it was yet another reminder to me of the richness of Florida's citrus history.  I hope you take a drive out to Dooley Groves, especially for a U-pick experience.  It's the best time of the year 🙂
The Market is open Mon-Sat: 9am to 5pm, Sun: 10am to 5pm.  U-pick is open every day, 10am to 4pm.  Closed Christmas Eve and Christmas Day, but open New Year's Day.