(Field Trip Fridays capture interesting, fun, food-related and/or fishing adventures that I like to share with you!).
Florida offers so many big attractions, as well as, small backroads events that sometimes it's hard to keep up. Figuring out what we'll do each weekend is a fun project in our house because my husband and I like to find unique venues, ideally those that involve promises of culinary treats.
Well, you can't find anything more unique than a mullet festival. . .
The 17th Annual Terra Ceia Mullet Smoke-Off is run by the Terra Ceia Village Improvement Association which, I recently learned, is billed as "the longest ongoing civic organization in the State of Florida."  These folks really know how to put on a fun community event. They had it all — friendly people, delicious food, old Florida charm, interesting tales, cute kids and dogs, beautiful scenery, tons of smokey aroma (my clothes are still permeated), and more. It was even a Chamber of Commerce day – sunny, breezy and temperatures definitely conducive to actually being outside!
I talked with several guys who had entered the smoked mullet competition and they were all seasoned smokers, that's all I can say. Each had his own unique smoking mechanism – I think I counted at least 8 differently engineered models, each touted as being 'the only way to go'.
Since I love to learn about generational cooking techniques, I try to find out their secrets — never, of course, expecting them to reveal anything specific. But what I did learn was that several factors contribute to good smoked mullet. The number one, of course, is healthy, fresh fish, and this year seems to be offering lots of healthy, plump fish, thankfully. Then you get into things like type of wood (hickory is popular, but old timers mentioned liking buttonwood and mangrove wood before they ended up being protected), temperature of the fire (most seem to agree that 140-160 degrees is the target range, with 150 being ideal), time in the smoker, amount of salt and choice of spices, whether or not you brine the fish beforehand (and for how long), and type of basting liquid (butter seems to be the preferred choice, of course).
"Low and slow" was what one seasoned smoker said was his approach, which seems to be a good approach all around.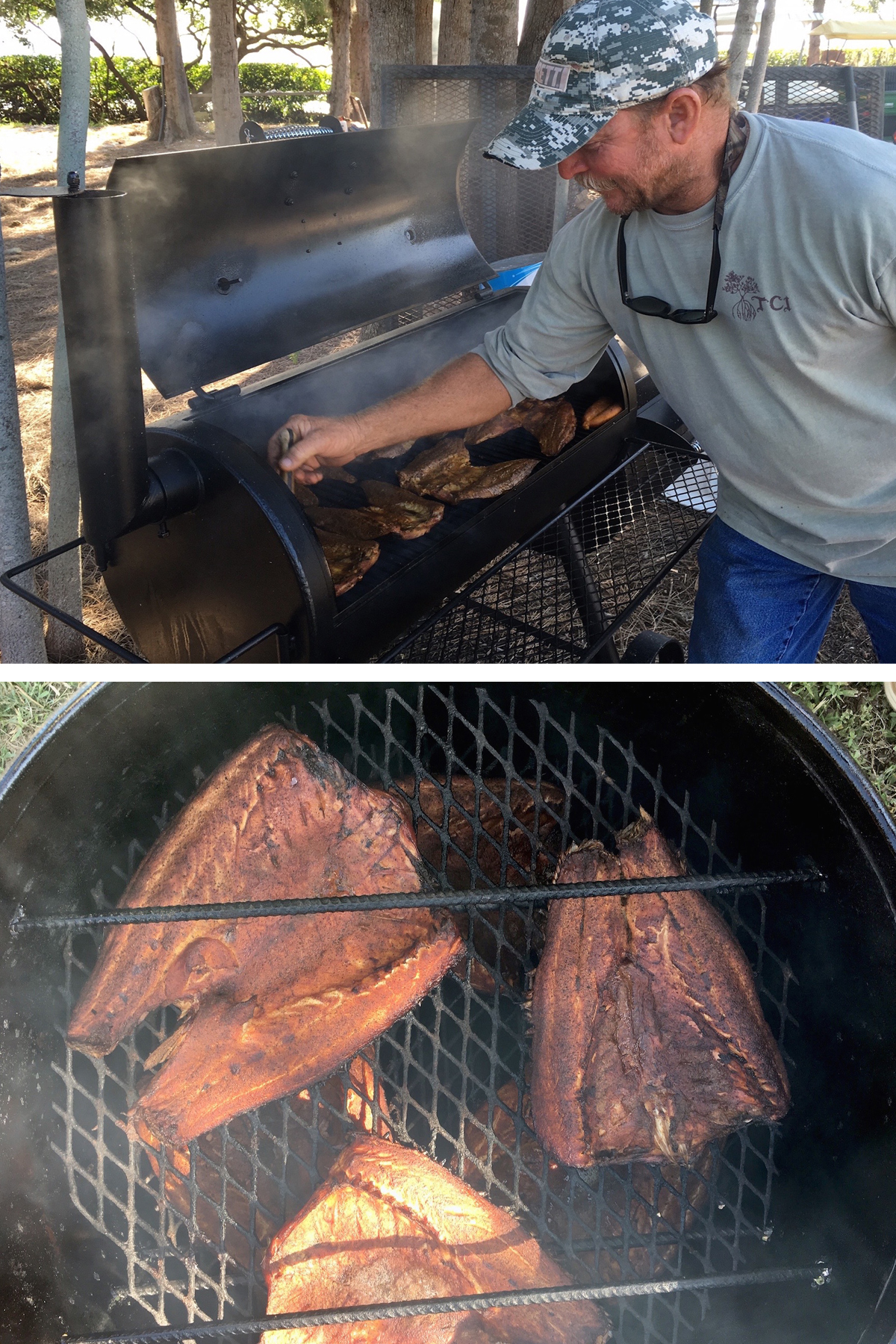 Unfortunately, our schedule didn't allow us to stick around for the mullet toss. . .something I've always dreamed of seeing. Well, maybe not 'always', but pretty darn close. Who wouldn't want to see citizens of all ages tossing frozen mullet into a toilet bowl?  Maybe next year. . .We did get to see folks practicing their cast net throws for the competition later in the afternoon, and some were highly skilled with those tricky-to-handle nets, especially the women of the bunch.  Just sayin'.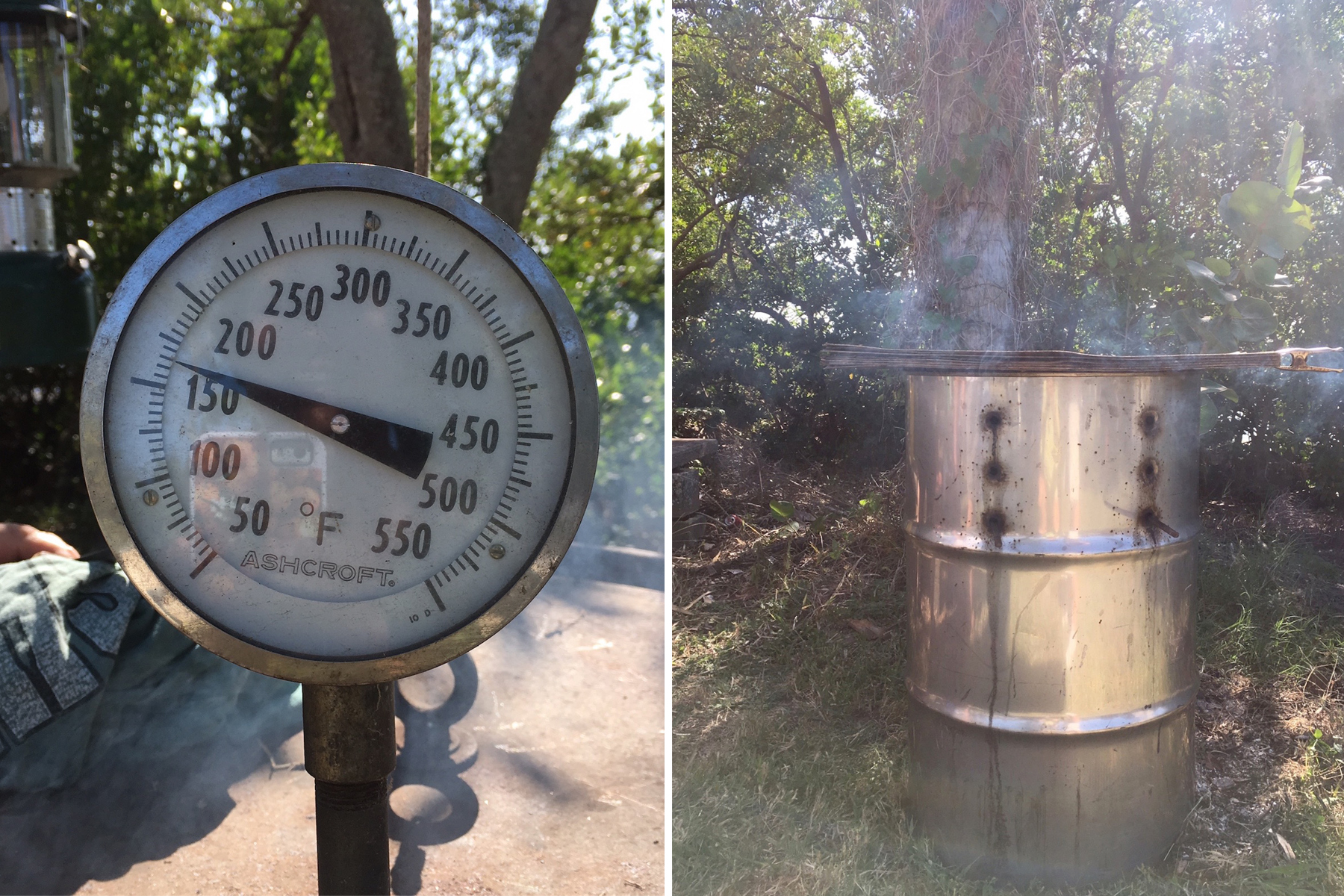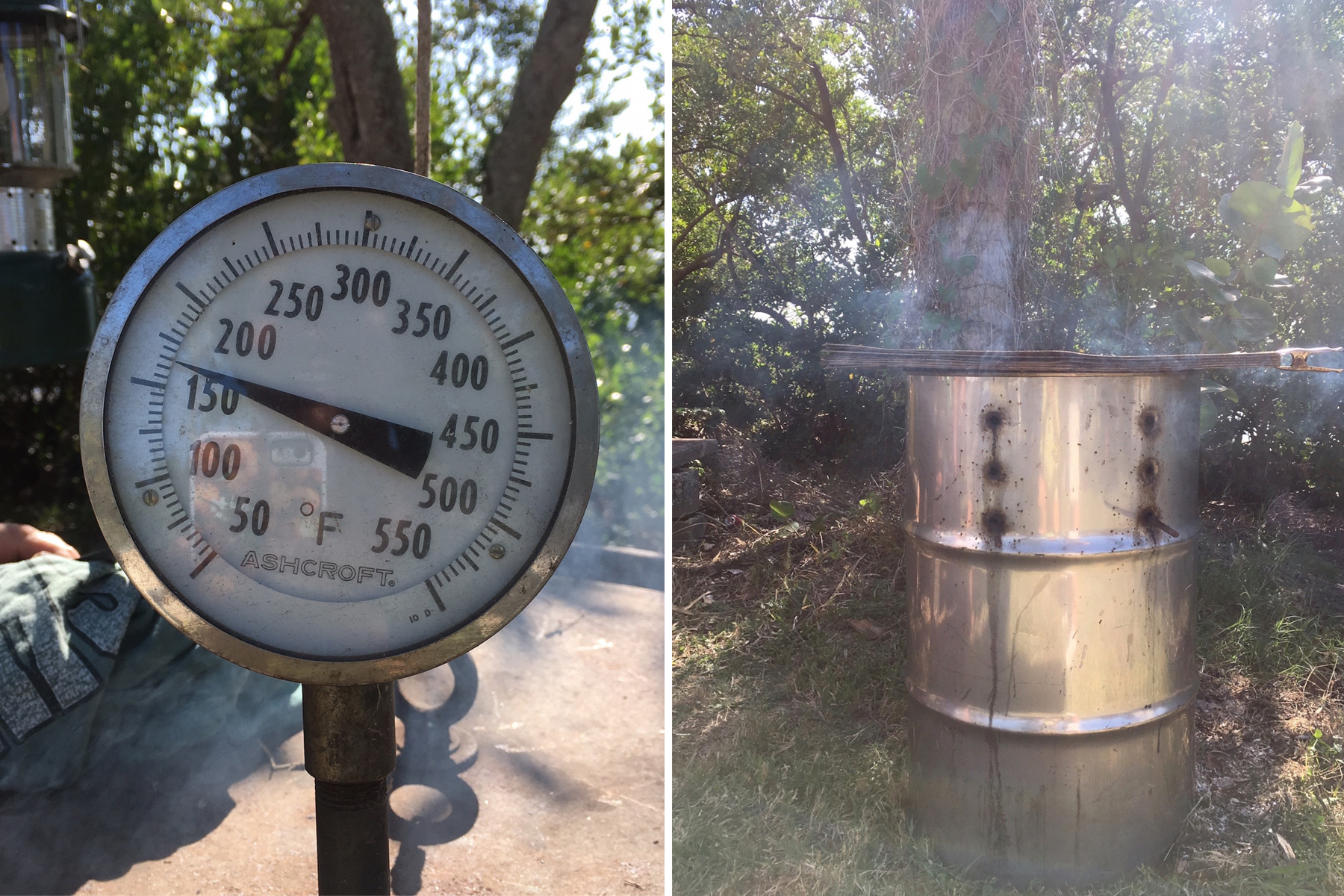 The food was awesome – mullet spread, hushpuppies, mullet cakes, homemade cookies and brownies, with nice, cold beer to wash it all down. Unfortunately, I have no pictures to share 'cause it was all so good that I got distracted and totally forgot to take out my camera. But I'm happy to report that they were probably the best hushpuppies I've had, and the spread and cakes were some of the best I've ever had. These folks at VIA know how to cook.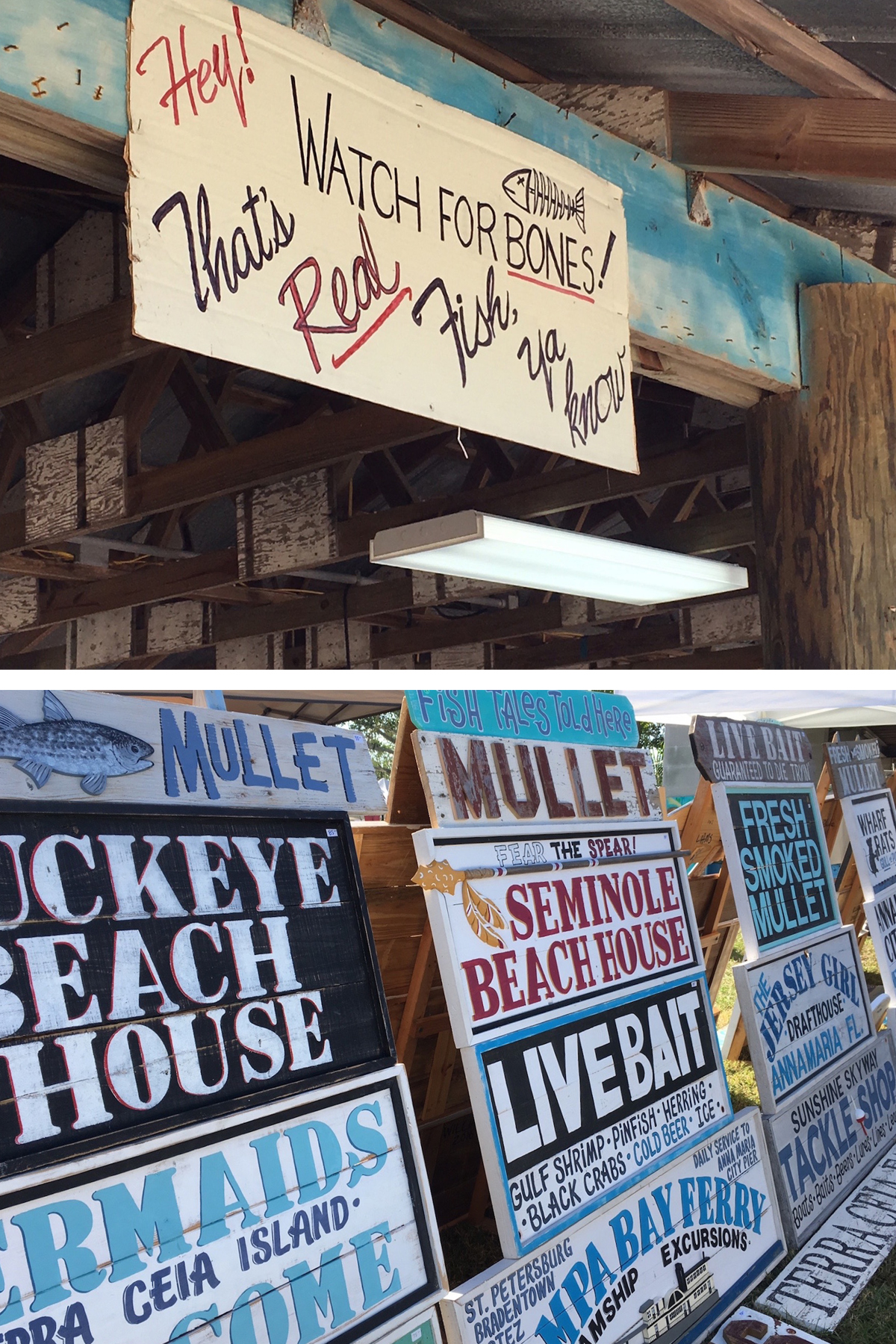 After many hours spent at their hot smokers, stoking their fires, basting their precious fillets, downing cold beers, and telling tons of fishing tales, each smoker offered a batch of their most-perfect fish to the judges.  The panel reviewed each based on presentation, taste, moisture and texture and they all looked like they took their jobs seriously, quickly getting down to business.  The 1st place winner was Robert King from Orlando, the guy who engineered this marvel of smoking perfection (he caters, by the way, so you might want to check out his site):
I highly encourage you to attend a mullet festival — there are several around the state, so keep your eyes peeled. Also, be on the lookout for signs on front lawns or at your local fish market, all selling smoked mullet. Consider picking some up and making your own spread. If you'd like some inspiration and a recipe, check out my post from last September titled The Best Smoked Mullet Spread — you won't be disappointed 🙂