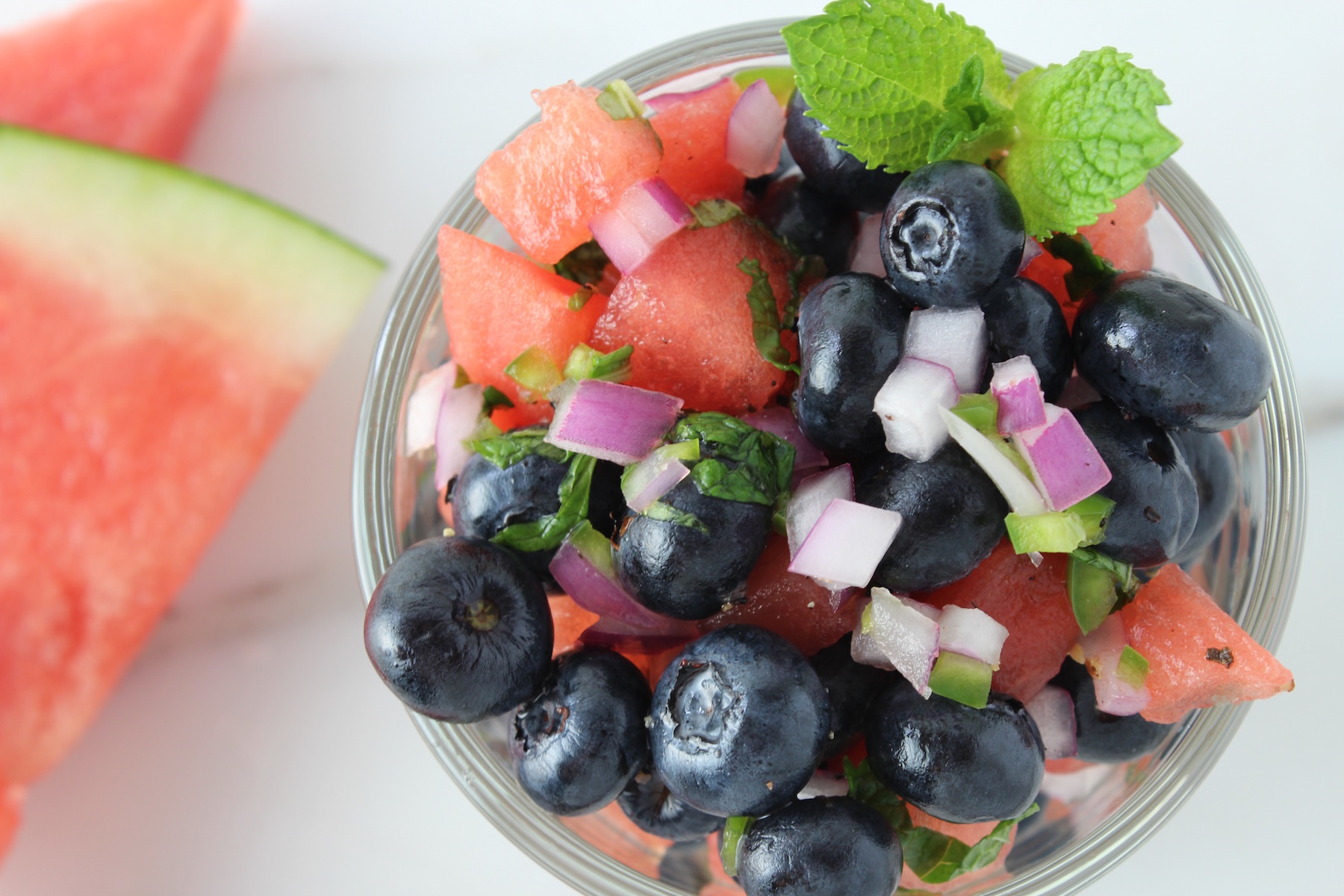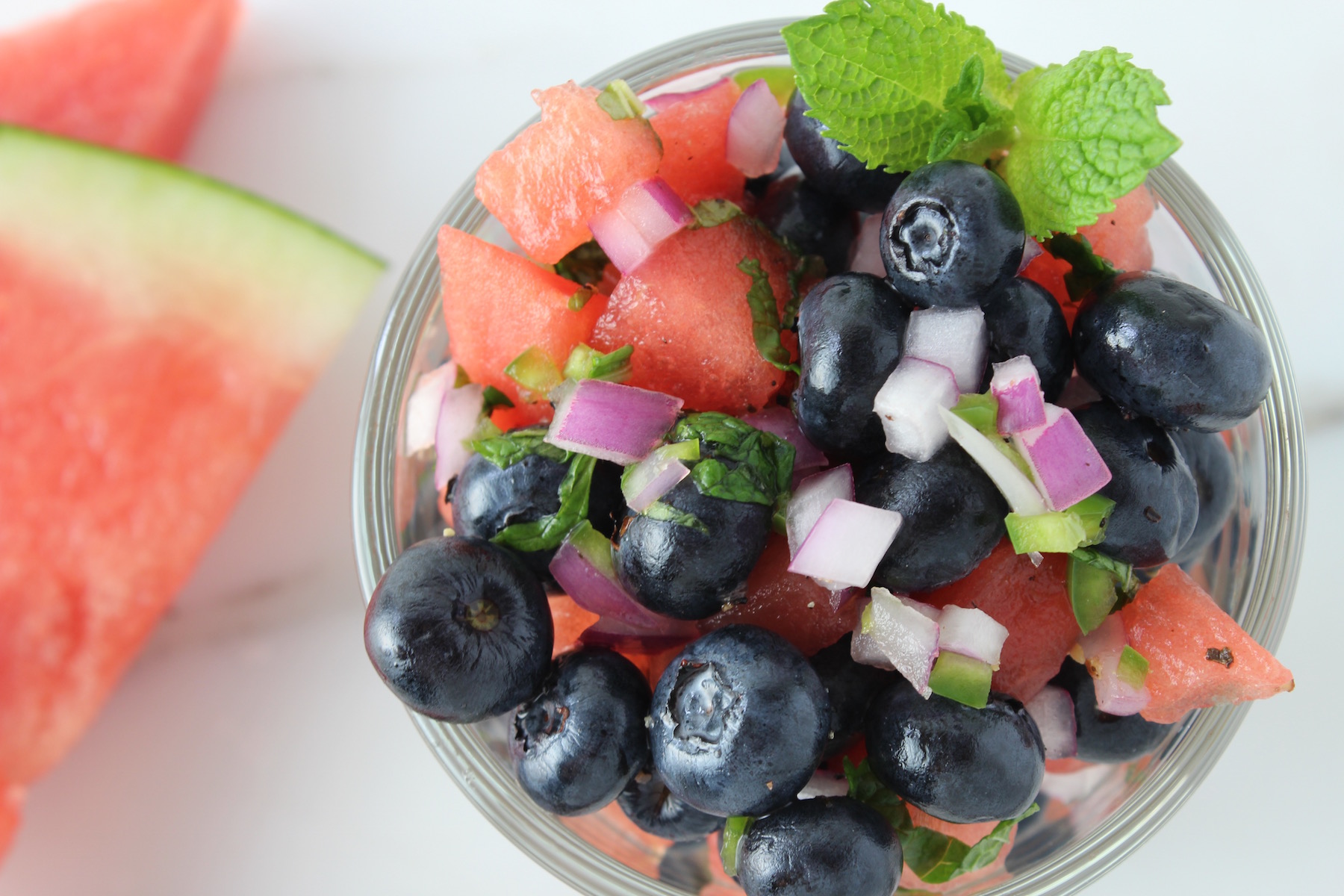 There are many fruits that work well in sweet AND savory dishes. In the case of blueberries, they can be a little challenging when it comes to the savory side, but all they need is a little creativity. Blueberries can be paired successfully with obvious flavors like lemon and mint, but did you know that they go well with rosemary, balsamic vinegar, ginger, nutmeg and maple, to name a few?
I'm certainly not the first one to make a blueberry salsa, but this is my version and it is quite tasty. It's a recipe that allows for lots of flexibility. Don't have watermelon? Use mango, pineapple or cantaloupe. No red onion? Consider scallion or Vidalia onion. No lemon? Use lime. Don't like jalapeño? Leave it out. You get the idea. It all depends on what tastes good to you or what's fresh/in season, so experiment and have fun. But if you do use blueberries, PLEASE, for the love of Pete (whoever Pete is) use FRESH berries. They really make it special 🙂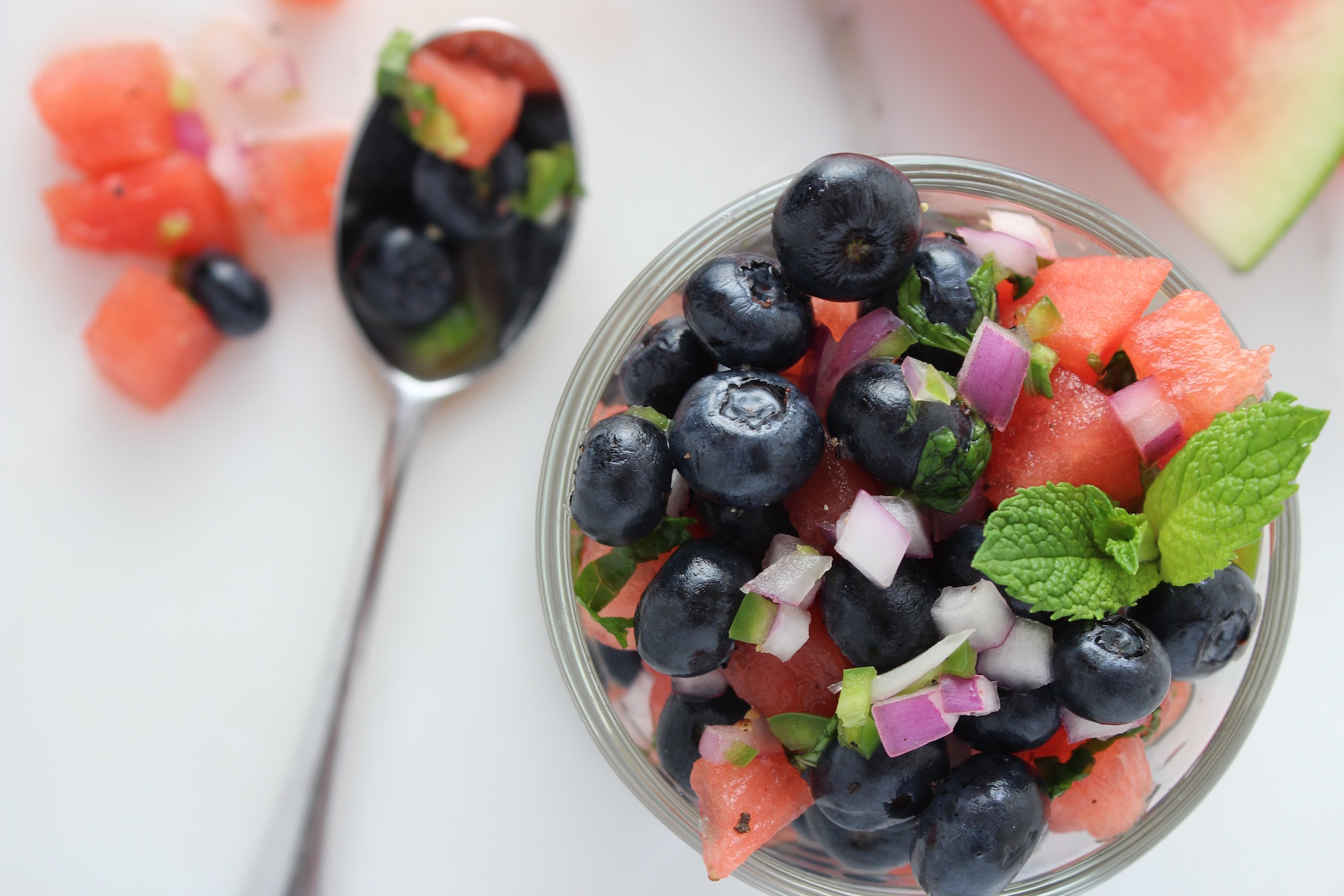 This mix of sweet berries and juicy/crunchy watermelon can top grilled chicken or pork, a hearty steak, or seared/grilled fish. I especially like it on top of a blackened piece of meat or fish — the sweet/savory and cold/crunchy components work well together.
Here's a beautiful American Red Snapper I caught last week, during the Gulf's short season for this tasty fish: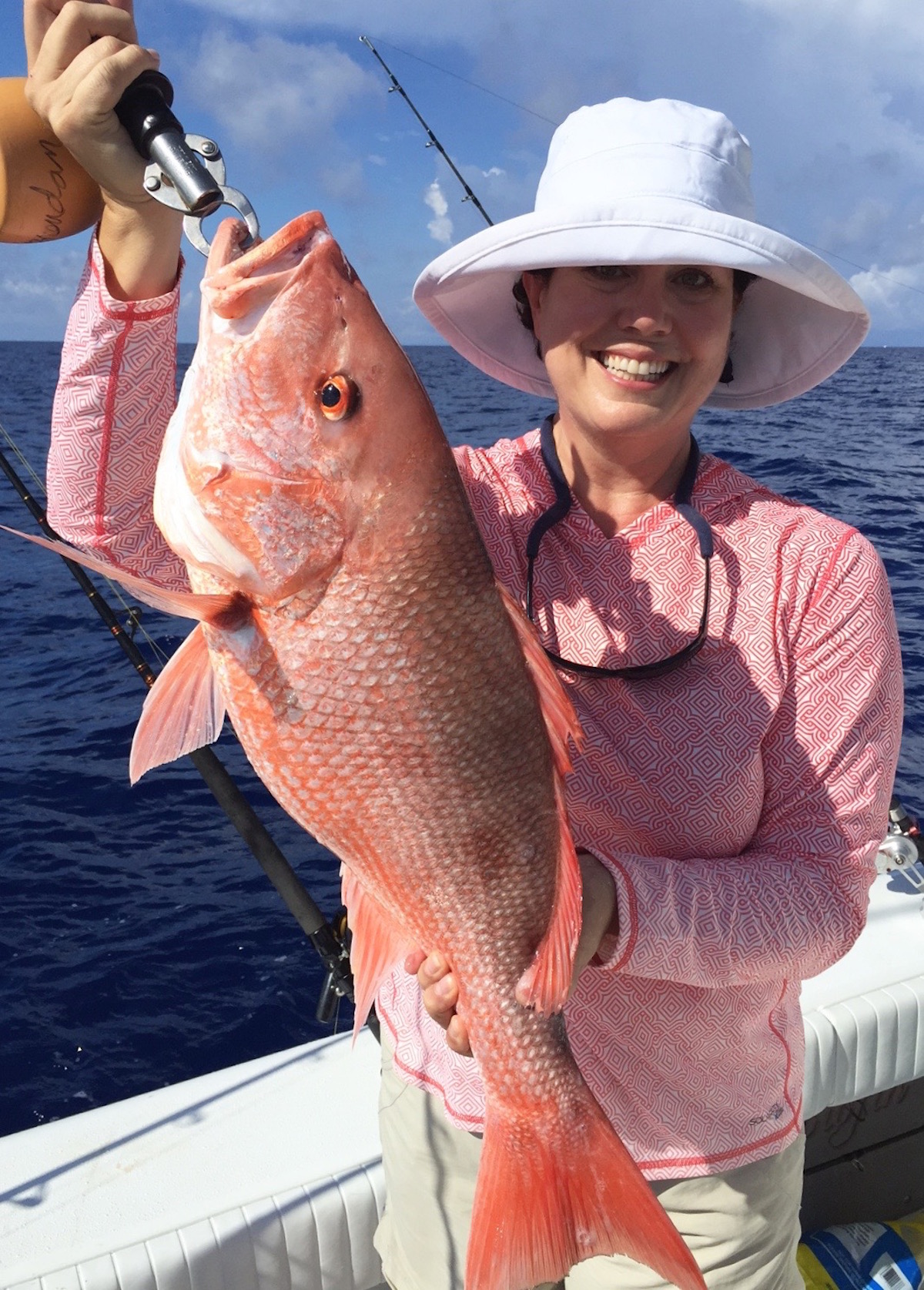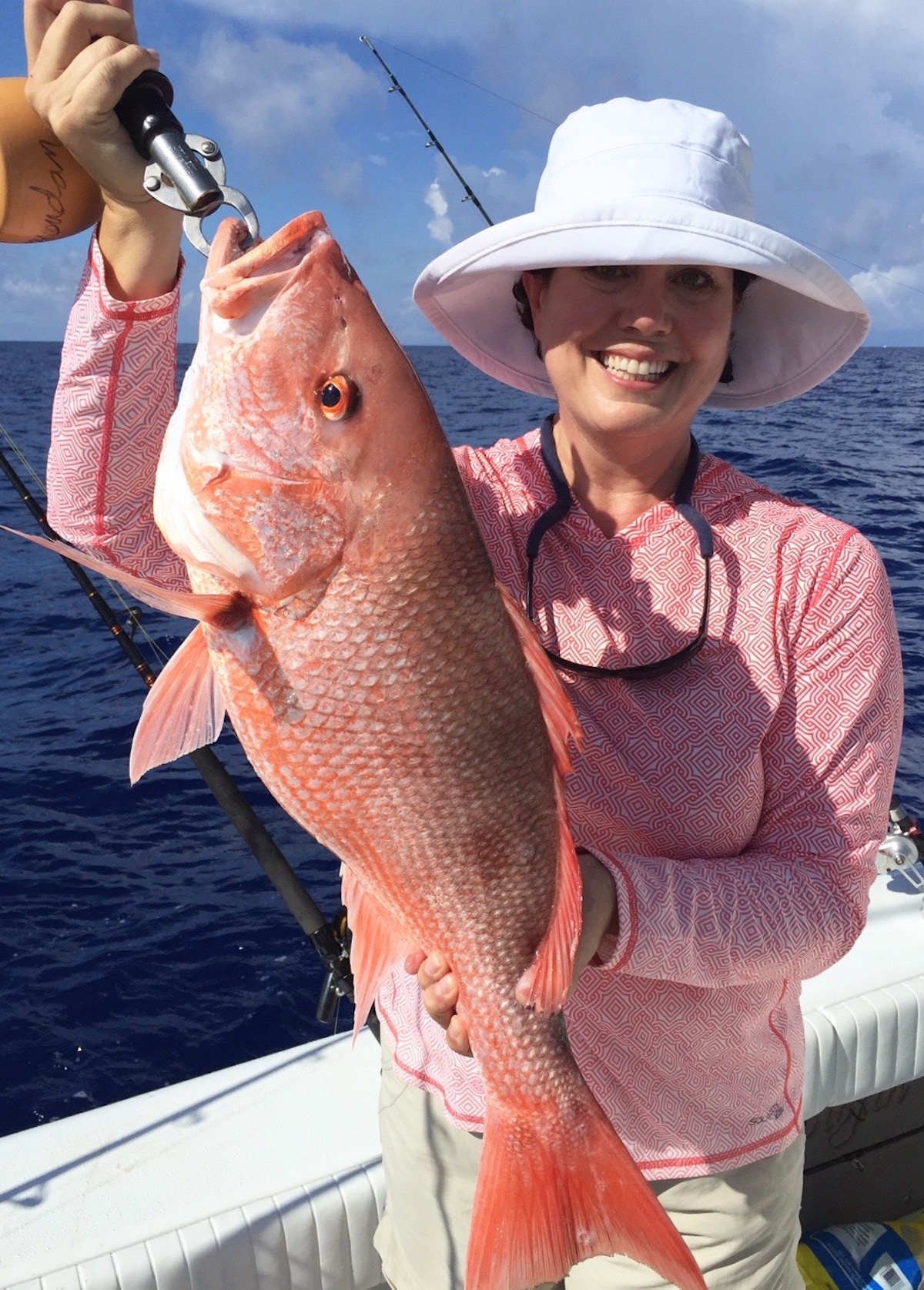 And, this is what we had for dinner. . .I simply blackened the fresh fillets, seared them in a pan and topped with this salsa.  Yummy!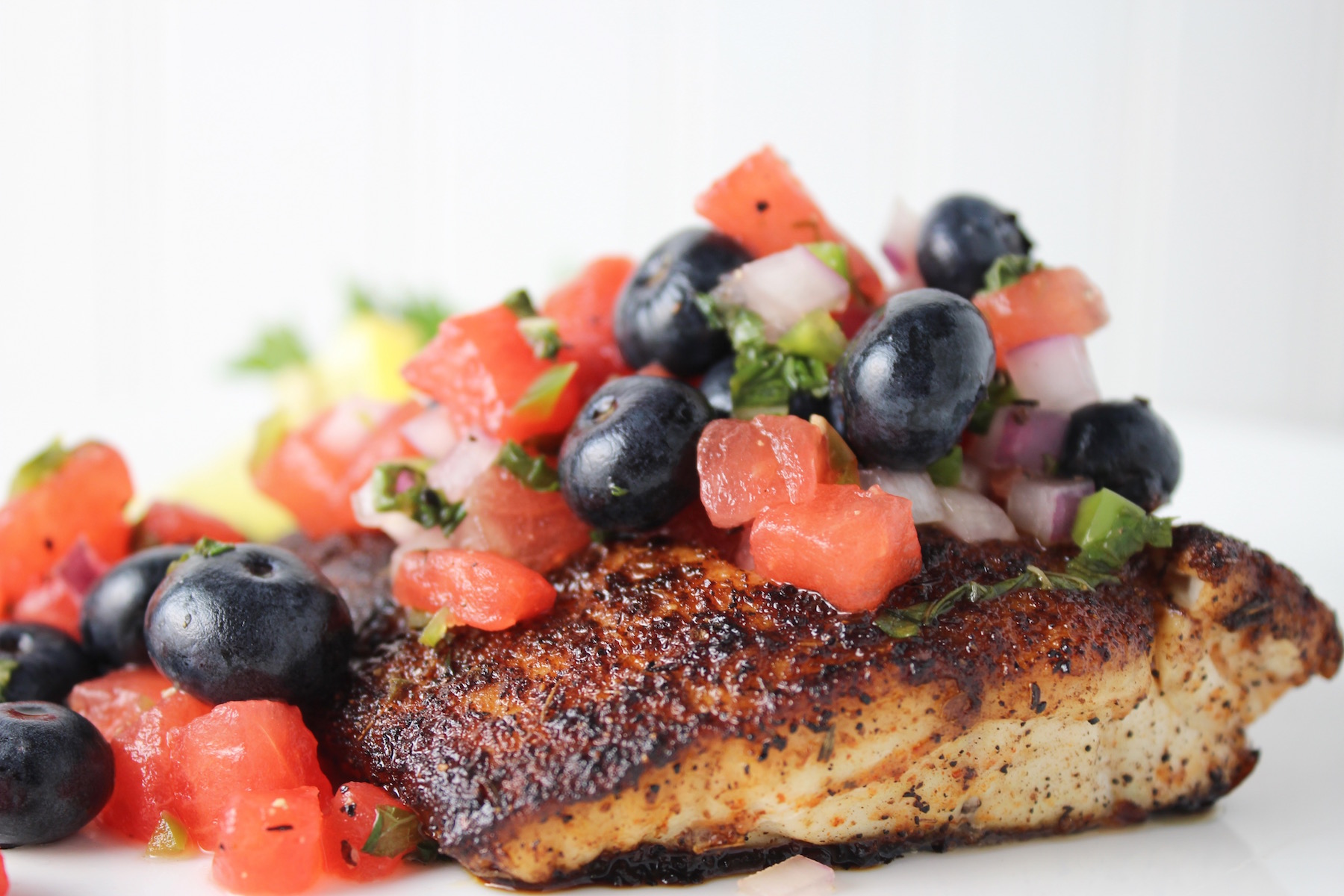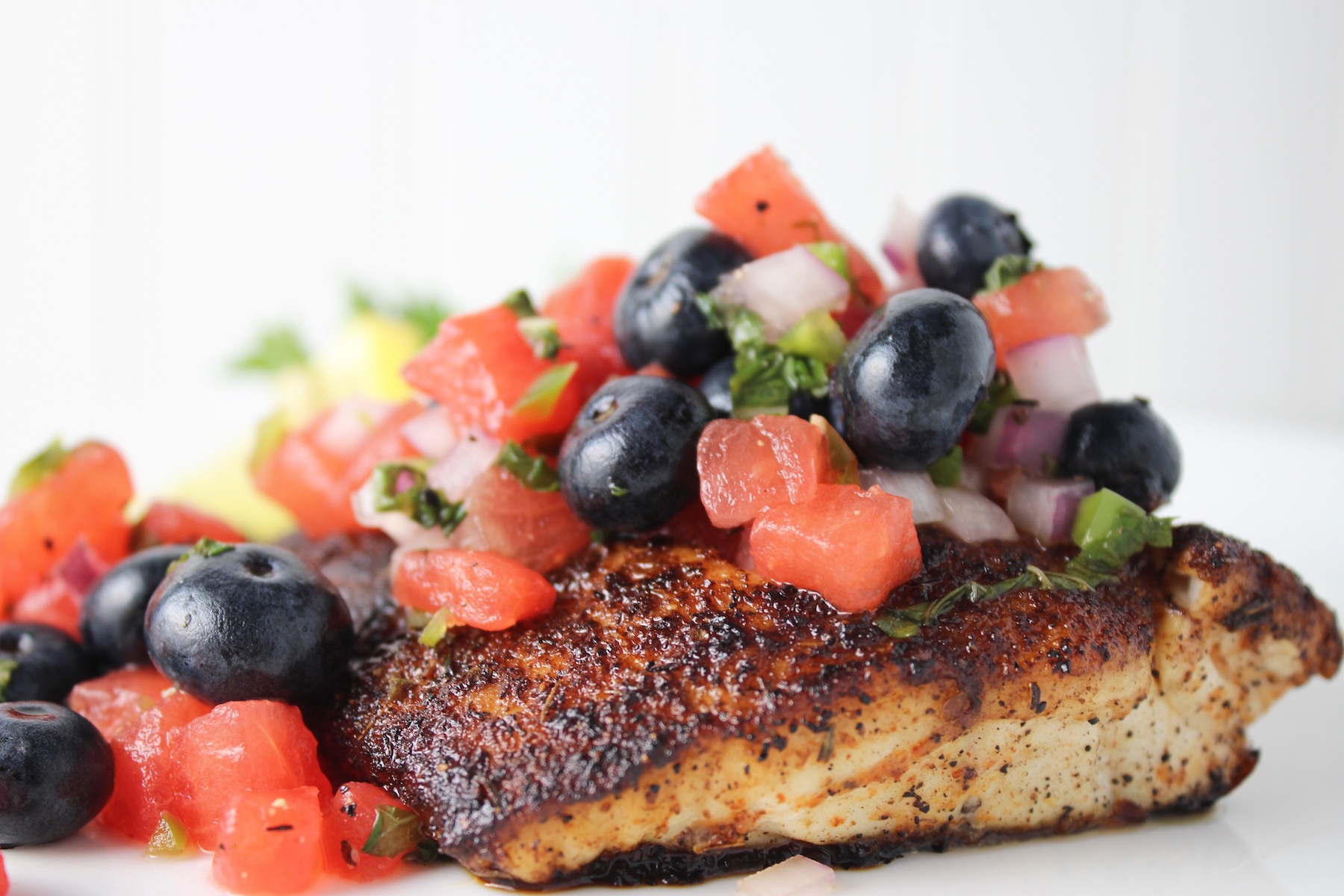 Fresh Blueberry & Watermelon Salsa
Blueberries, watermelon and jalapeno work beautifully in this tasty salsa.
Author:
My Delicious Blog
Ingredients
1 c. fresh blueberries
½ c. watermelon, small dice
2 Tb. red onion, small dice
½ - 1 tsp. jalapeno, seeded & minced
1 Tb. lemon (or lime) juice
1 tsp. honey
Dash kosher salt
Dash freshly ground black pepper
2 Tb. fresh mint (or basil) - chopped just before serving time
Instructions
Combine all ingredients (except for mint or basil) in a bowl.
Cover and refrigerate about 30 minutes.
When ready to serve, mix in chopped mint or basil (this avoids browning of the pretty green herbs).