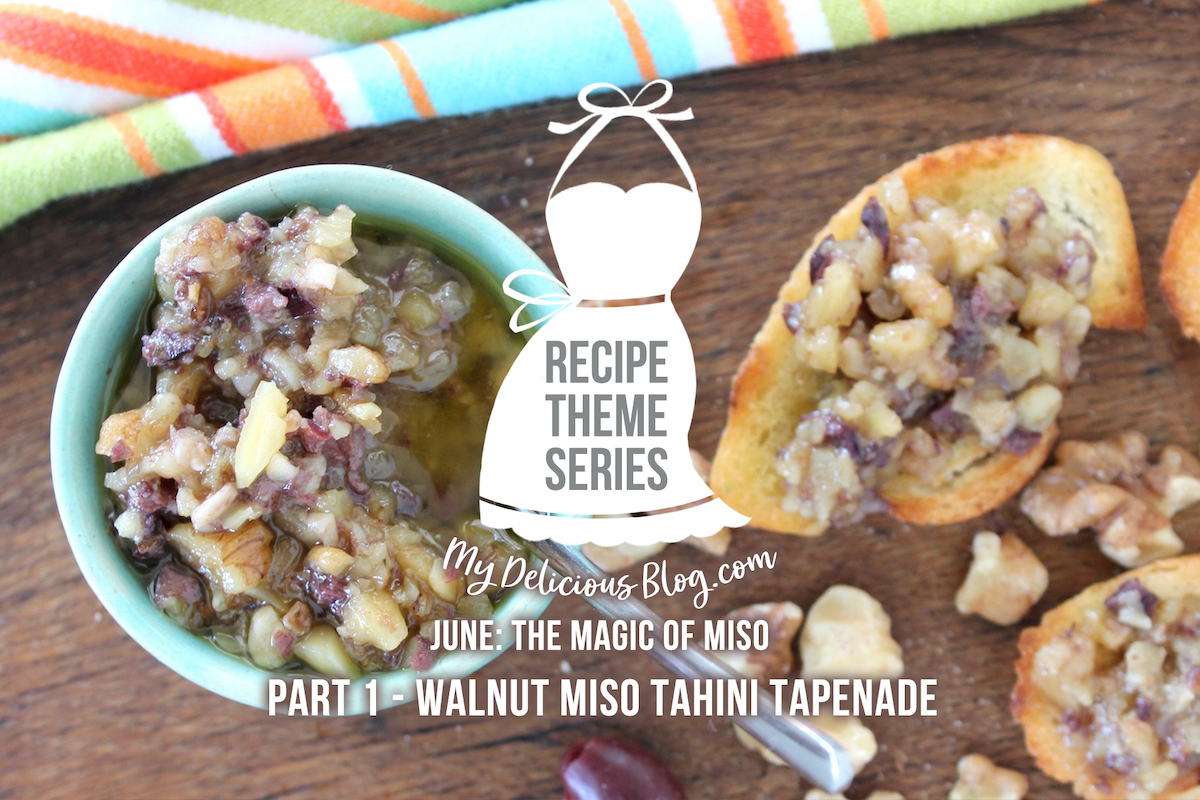 When you think of an ingredient that can enhance many dishes, you might not think of fermented soybeans, but that's just what we're talking about today. . .miso!
Miso is lauded for its ability to maintain good gut health and provide amazing flavor to any dish. Even Bon Appetit magazine called it ". . .The Secret Weapon in Every Healthyish Pantry. . ." because it gives something special to dishes that don't even know they need it.
It originated in Japan, made by blending soybeans and a special type of mold, resulting in fermented paste that varies by region due to how long it sits (sometimes years) and components used. Each family has its own way of making it, so you can imagine how diverse the results.
You can find commercial miso in supermarkets, from mild/light (i.e., sweet) versions to more robust/darker versions. I'm a sweet miso gal, but am getting more adventurous.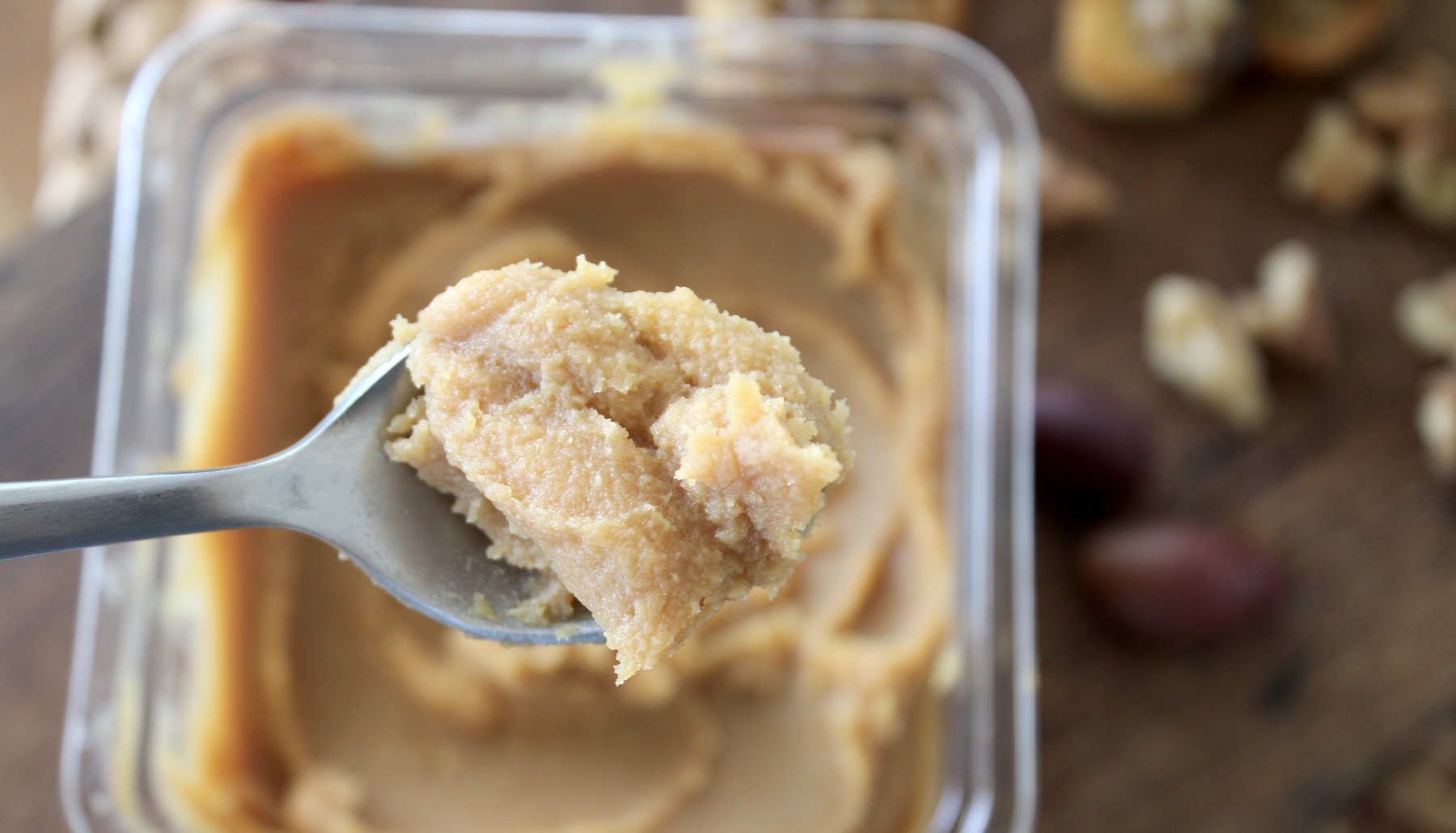 I've tried it in soup, gravy, salad dressing, even ice cream. But today I made a recipe by Heidi Swanson, a chef who started 101 Cookbooks to focus on cooking, rather than collecting cookbooks.
Her "Walnut Olive Miso Magic Sauce" caught my eye because it was unusual – walnuts, miso, olives, tahini, oregano and garlic – great by themselves, but things I hadn't combined in one dish. She calls it 'magical' because it improves anything it's paired with, even if it was already awesome.
Heidi has written cookbooks and earned prestigious culinary awards, so I figured she knows what she's talking about, and I gave it a try. It was delicious and I actually did want to add it to everything! I especially loved it on crostini, a chicken sandwich, and mixed into jasmine rice and veggies. Think of the things I could pair it with, given just a little more time 🙂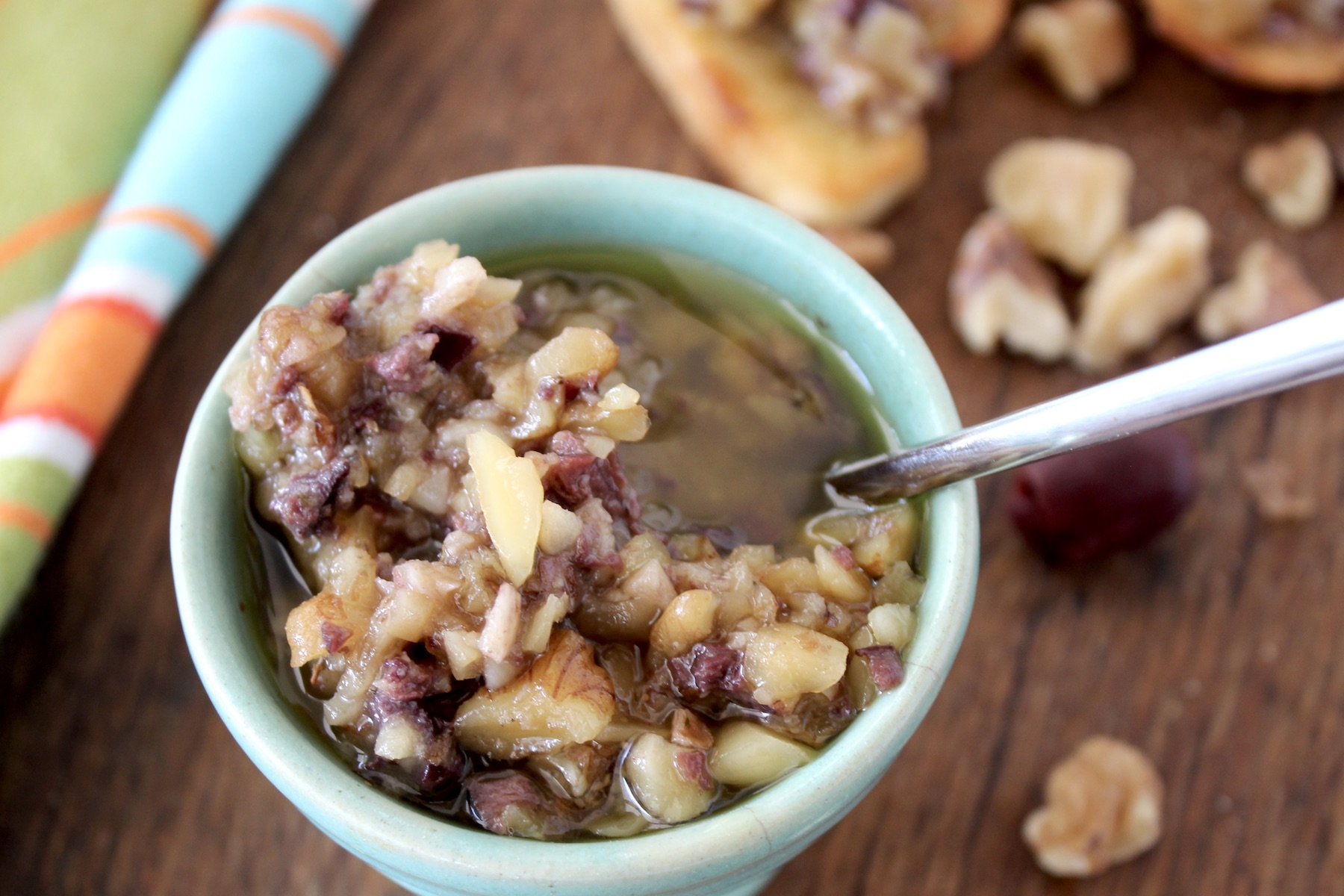 I did make some adaptations. She calls for oil-cured olives – more dense, meaty and salty than liquid-brined olives – but I couldn't find them, so I used regular Kalamata and added a few more to balance out saltiness. I toned down the walnuts and minced them, rather than roughly chop them.  I also bumped up the miso a bit.
To me, it's more like a tapenade, rather than a 'sauce' but whatever you call it, it's delicious. It's also packed with healthy protein and omega-3s, especially good if you're on a vegetarian diet.  I hope you
 give it a try!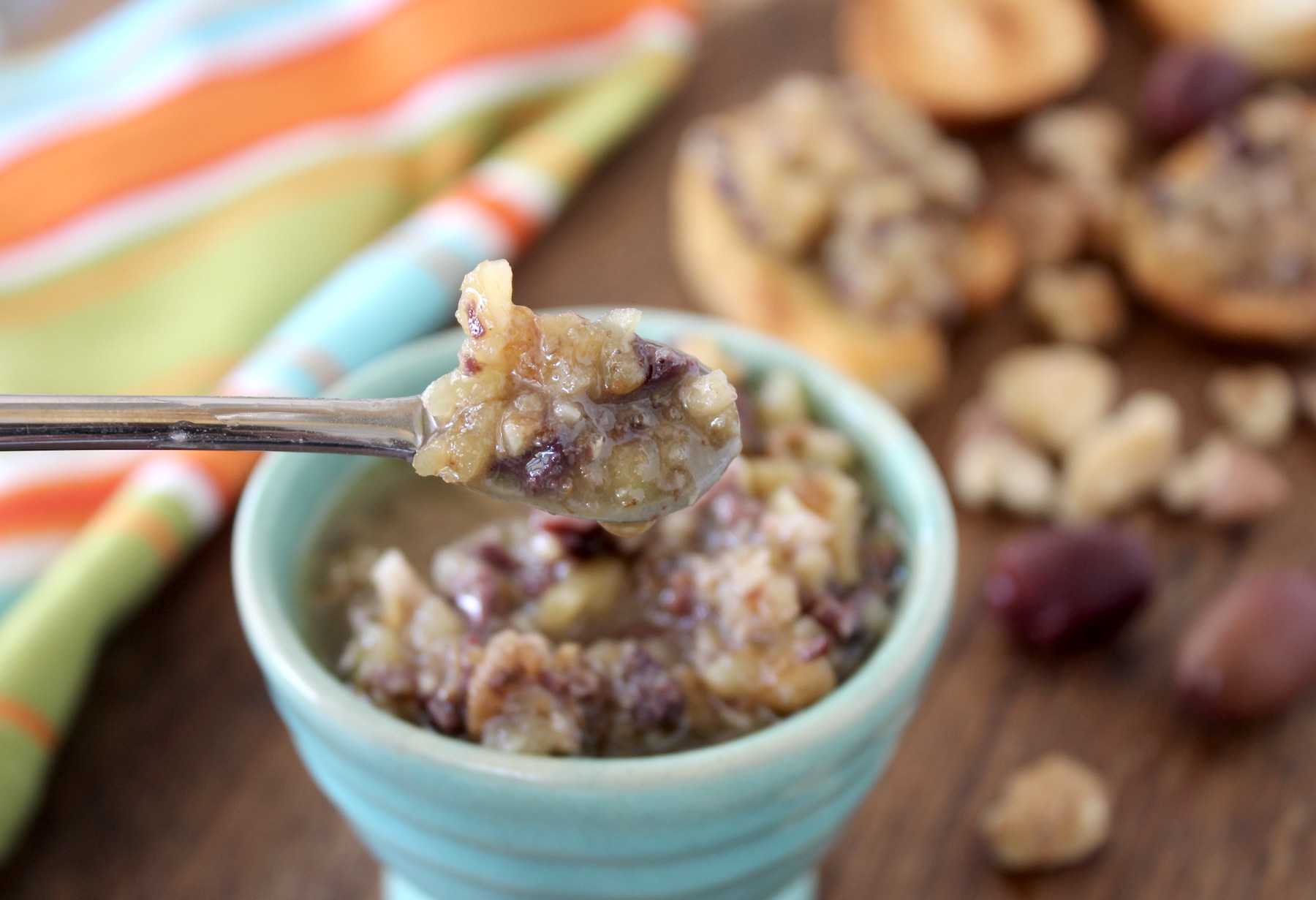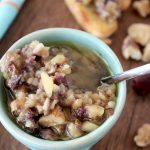 Print Recipe
Walnut Olive Miso Tahini Tapenade
Adapted from Heidi Swanson's recipe (101 Cookbooks), this mixture of olives, walnuts, miso, tahini, garlic and lemon is a delicious complement to any dish.
Ingredients
12

Pitted Kalamata olives

3

Garlic cloves, peeled

1/2

c.

Extra virgin olive oil

3/4

c.

Walnuts, toasted and minced

1

Tb.

Toasted sesame tahini

2

tsp.

White miso paste

1/4

tsp.

Dried oregano

Juice of 1/2 lemon
Instructions
On a cutting board, mince olives and garlic with a chef's knife. (Alt: mash together in a mortar & pestle).

Toast the walnuts in a small skillet, over low heat, until fragrant.

In a small saucepan over low heat, combine olive oil and olive/garlic mixture. Heat until garlic becomes fragrant and soft, about 2-3 minutes.

Remove oil from heat and stir in walnuts, tahini, miso, oregano and lemon juice. Mix to combine, then serve. OR, bring to room temperature, cover and store in refrigerator for up to a few days.
Notes
If using oil-cured olives, consider reducing the amount of miso by 1/2 tsp. due to the higher level of sodium in the olives.
As Heidi Swanson suggests, consider using a different nut, like toasted almonds, pine nuts or hazelnuts in place of walnuts, for a different flavor profile.