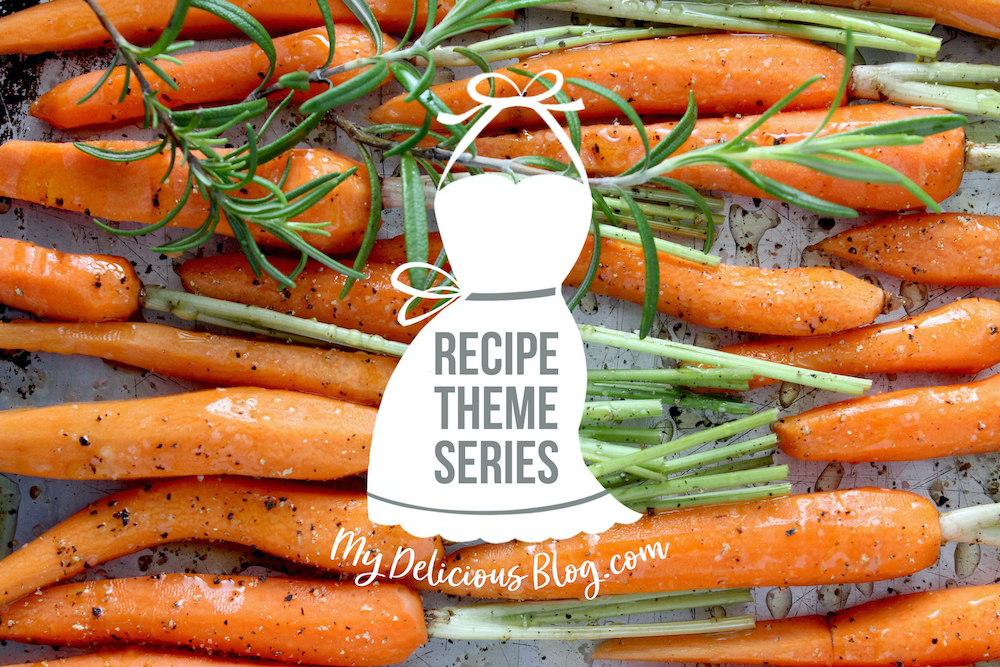 I don't know about you, but
my
last year was filled with stress, naps, comfort food, an earnest desire to sip a cocktail inside an actual bar, and many hours organizing drawers and closets.  But a new year brings new possibilities!  And when it comes to blog posts, my strategy is to focus on monthly
themes
 to spark my creativity AND give you tasty dishes to explore.  I even got my favorite
artist
to help me design a logo for the series.
Here's the list, starting in February (sadly, I couldn't get my act together for January, likely due to "pandemic low-energy syndrome"):
February: "Feed Your Feelings" (dishes to ward off the tough ones OR enhance the good ones)
March: "Power Snacks" (healthier alternatives to potato chips)
April: "Flavor Punches" (add more zip with salts/sugars, butters & sauces)
May: "Lovely Legumes" (recipes highlighting chickpeas, lentils, peas & beans)
June: "The Magic of Miso" (tasty ways to use more of this healthy stuff)
July: "Bowls of Happiness" (savory or sweet things served in a bowl)
August: "Breakfast Treats" (we could all use more of these)
September: "Alternatives to Meat" (no judgement here, just new possibilities)
October: "Nourishing Soups" (just in time for cool weather temps)
November: "Anything Goes" (from dog biscuits to transformed leftovers)
December: "Cookie Club" (we'll wrap up the year on a sweet note)
Let me know what you think!  And if there's a recipe you think I should explore within a theme, send me a message or comment below.  If I can do it, I'll let you know 🙂
Happy New Year!
–Nicole